This post is sponsored by North Star Games.
Need a last minute gift idea for the kids in your life? Maybe there is one you are just struggling to know what to buy or maybe it feels like they have everything. Well, good news!!! I have the PERFECT gift idea for you….HAPPY SALMON card game. This is the perfect size for a stocking stuffer or for a stand along gift AND there is still time to order on Amazon.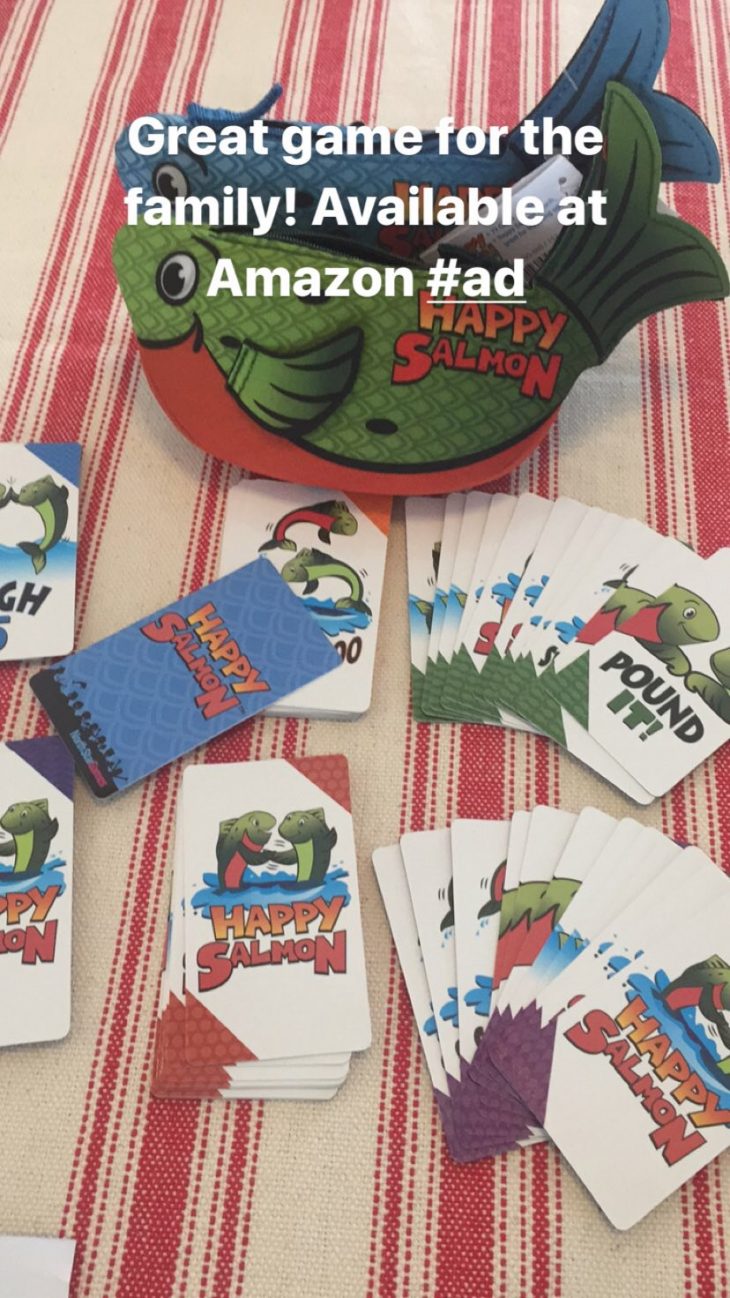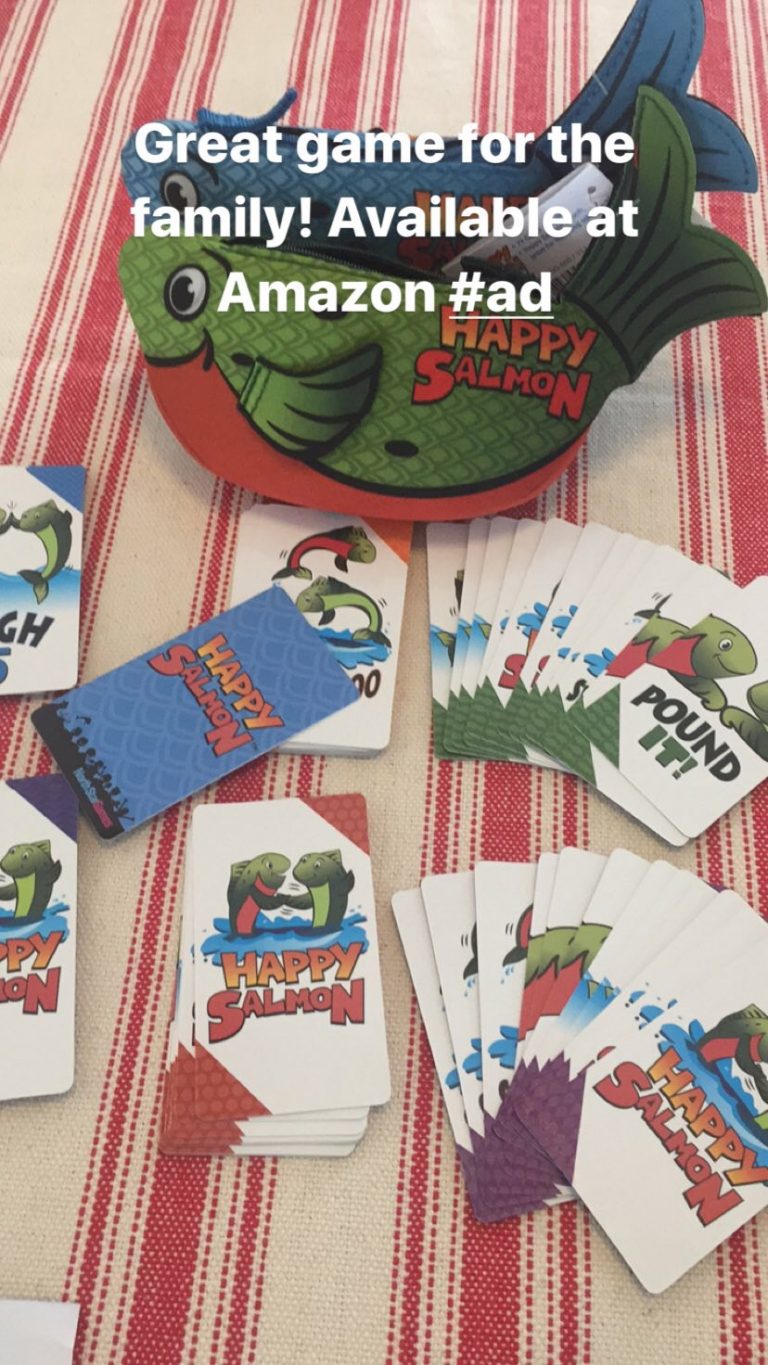 WHAT I LOVE ABOUT HAPPY SALMON
I love that this is a fast-paced game that will help the kids burn off some of their excess energy. Each player starts with their stack of cards face down and on the count of three everyone flips over the cards and much fun ensues. There may be a bit of yelling and friendly banter as you try to find a partner to perform the actions laid out on your card. Once the action (Switcheroo, Happy Salmon, High Five, or Pound It) is performed discard the card and move onto the next one. The first player out of cards wins!
Note, the game is meant to be played standing so move the chairs away from the table and get ready to make a mad dash when that Switcheroo card move comes up.
Watch this quick video about the game:
ABOUT HAPPY SALMON
Happy salmon is the simple, fast-paced card game packed to the gills with high-flying', fin-flappin' fun. Actions including the classic "high 5", the unifying "pound it", the frantic "Switcheroo", and the delightful "happy salmon" will leave players doubled over in laughter. With so many mini-celebrations built into the play, it's the happiest game ever! how to play 1. Everyone calls out the action shown on their top card. 2. When two players have a match, they celebrate performing that action together, then discard their top card. 3. The first player to match all of the cards in their deck wins!
WHERE TO BUY HAPPY SALMON