It's my favorite time of year to decorate. I love all the fall colors, the pumpkins and apples, and, most importantly, HALLOWEEN! There are so many great ideas of budget-friendly ways to decorate the house.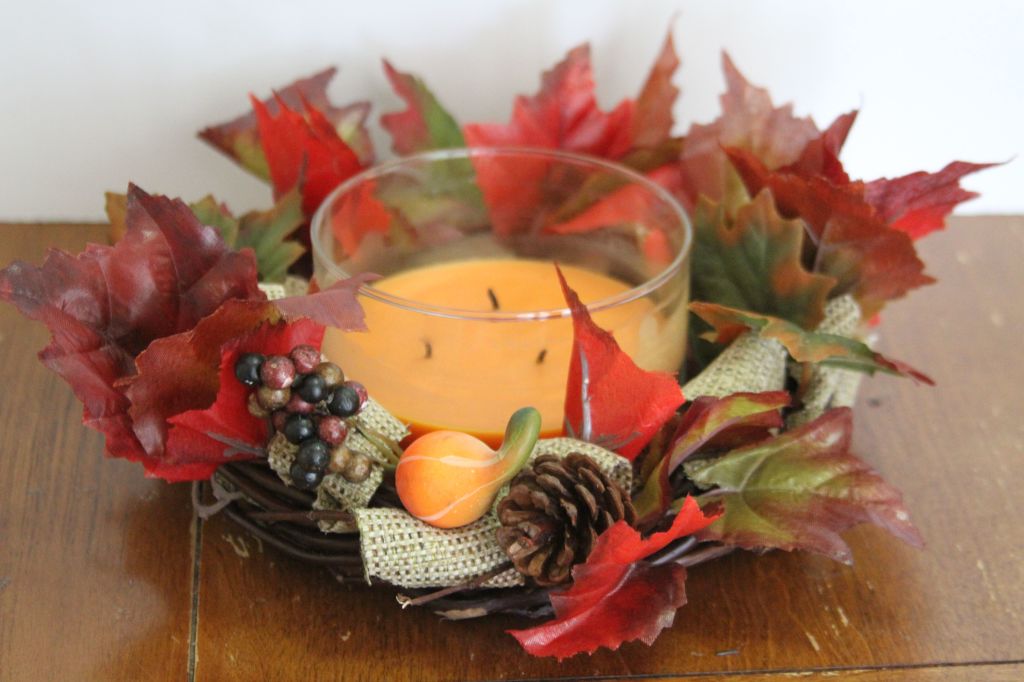 Look around the house, search through clearance bins at the store and shop the thrift shops and you'll be surprised by how many Halloween crafts under $5 can be made.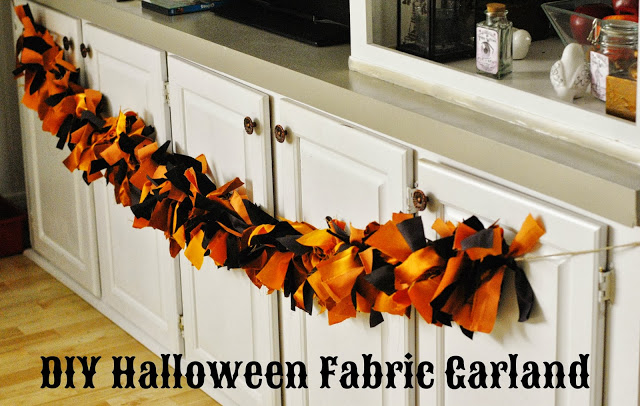 DIY Fabric Garland from Life with 4 Boys. A bit of orange and black fabric and some twine and you're all set to create this fabric garland. Look for fabric in the clearance bins to save even more money.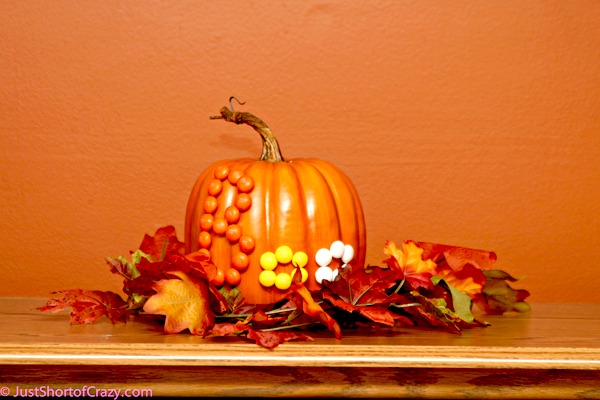 A few Halloween M&M's, a styrofoam pumpkin and hot glue and you can make this cute BOO pumpkin.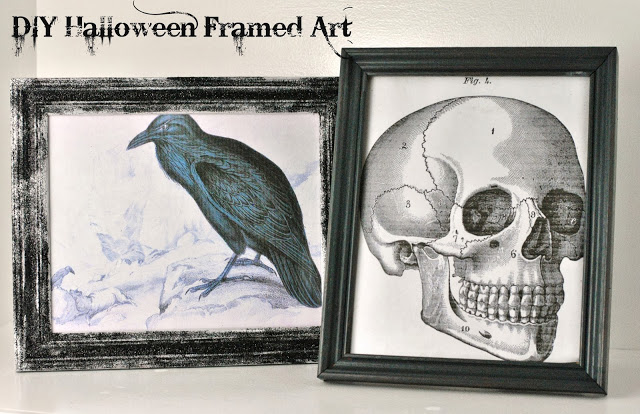 Another fun Halloween craft from Life with 4 Boys is this DIY Framed Halloween Art. Pick up a frame or two at the thrift store, paint it, print Halloween pictures and frame them. Done for well under $5.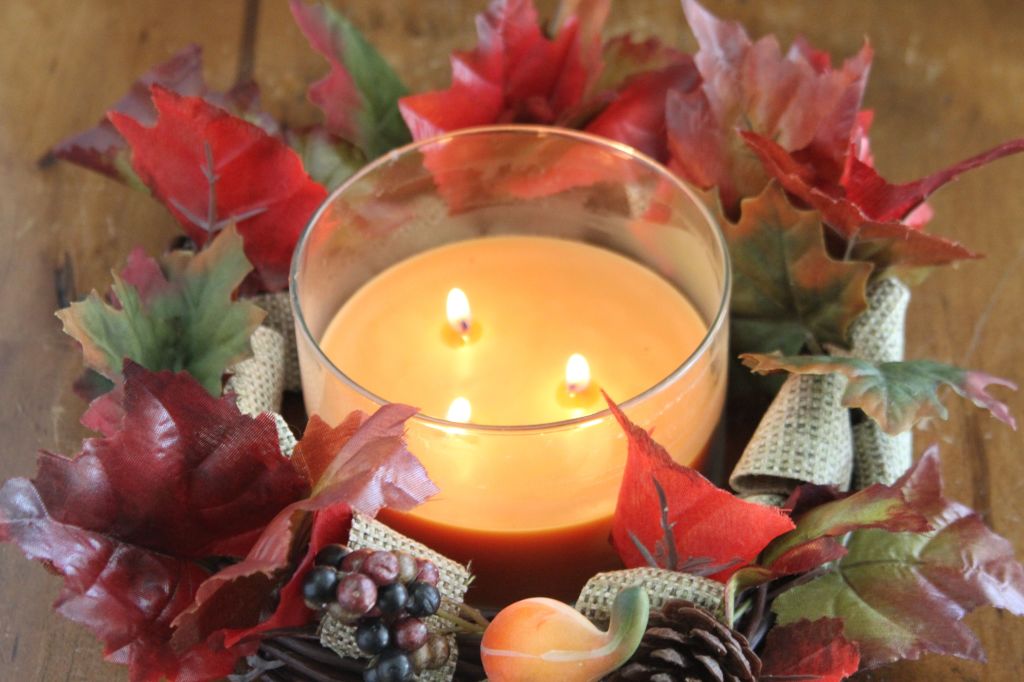 I made a stop at my dollar store and found most of the items I needed to create a Halloween candle ring for under $5.
Of course, this could also be used as a small wreath for the wall or a couple could be made for centerpieces for the table.
The wreath and leaves were picked up for a $1 each at the Dollar Store and I found the fabric at in my craft room.
20 minutes later I had a fun new wreath for Halloween decor.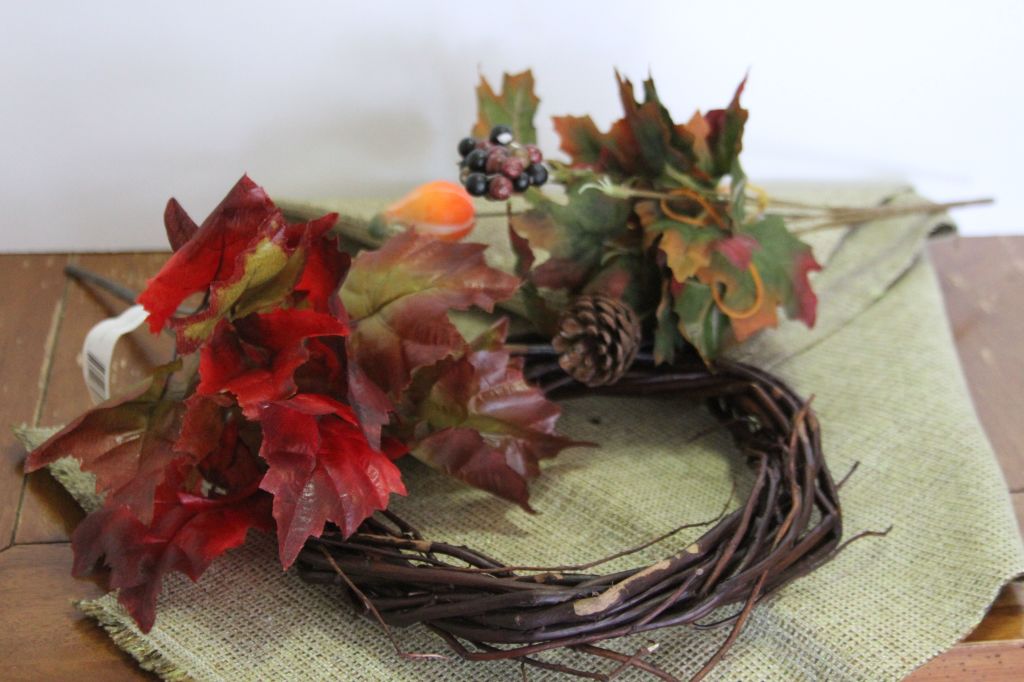 These are the only supplies I used. 2 bunches of fall foilage ($1/each), a wreath ($1), a strip of fabric, enough to go around the wreath. I picked up the fabric for $2.50 and used about .50 worth of the fabric. In total, the wreath was $3.50.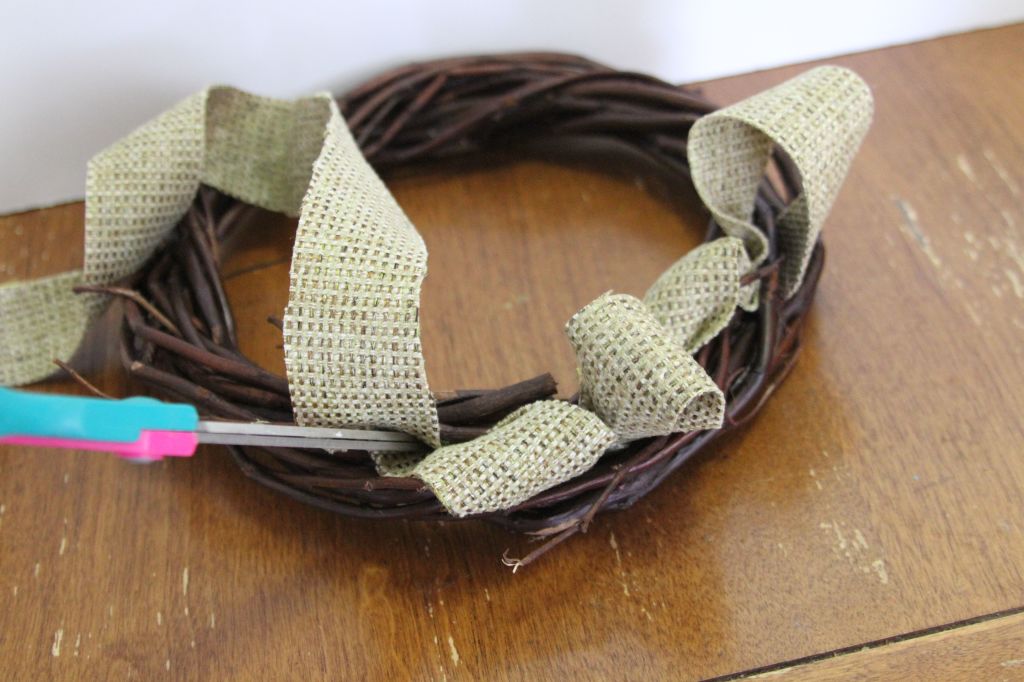 Insert the strip of fabric in between the wreath branches creating loops.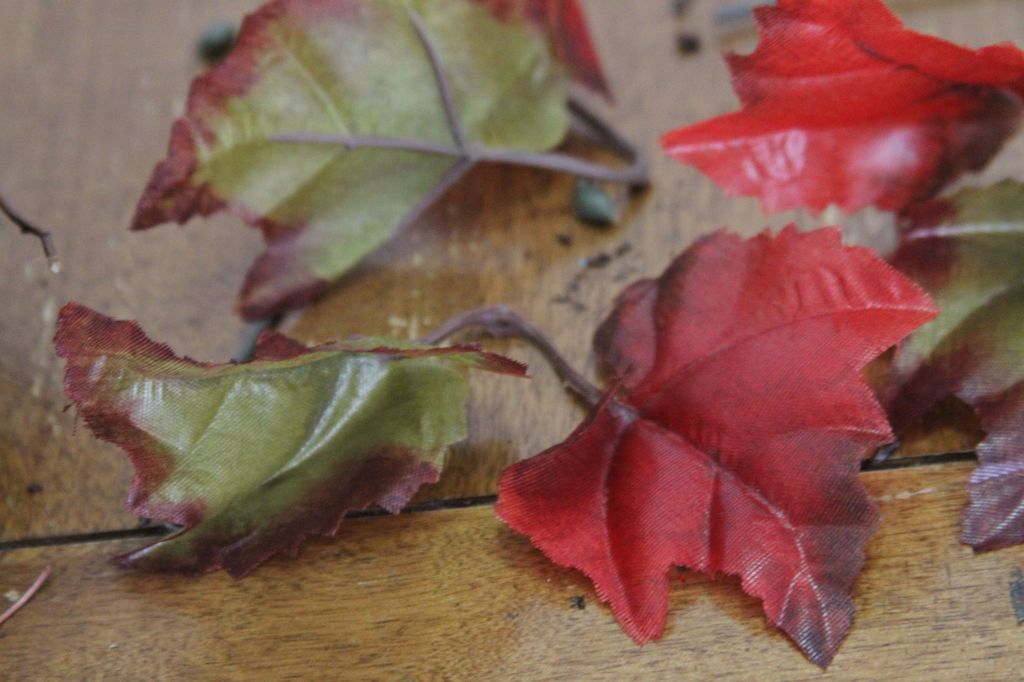 Remove the leaves from the stems and insert the leaf ends between the branches in any arrangement you like. Ta-da, done in less than 20 minutes for under $5.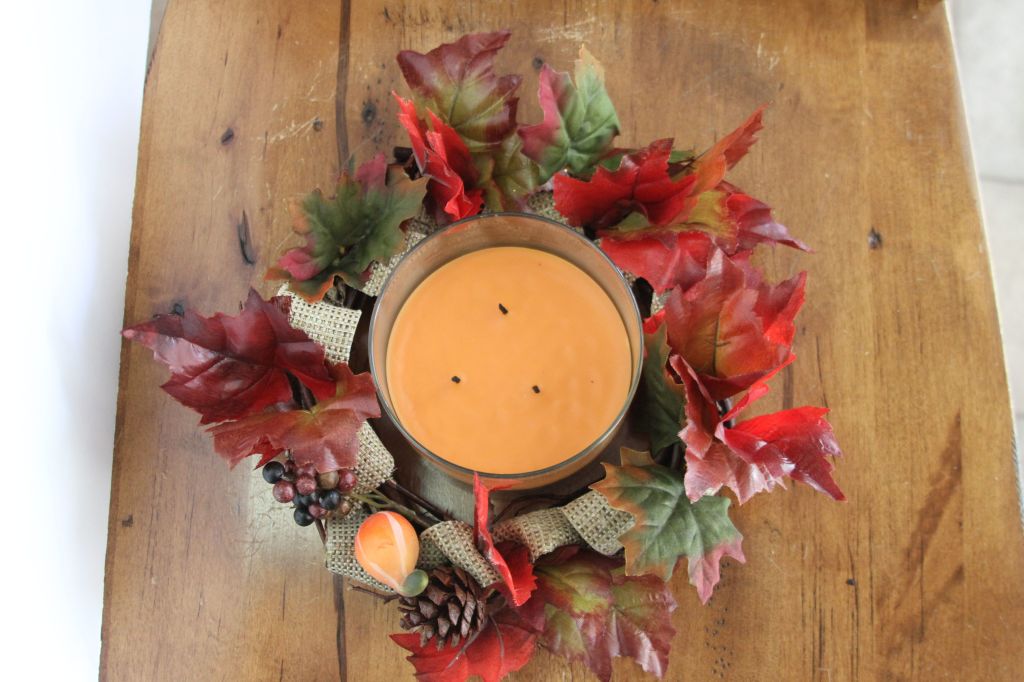 Pin $5 Fall Wreath DIY to Pinterest