You all know I've been going through the house VERY slowly and updating and decorating each room. We are working on finishing up the deck. I really want to add an outdoor kitchen to the deck. I did some research on the subject and thought I would share my findings with you.
So, you've picked out the perfect grill, because, honestly, every good outdoor kitchen begins with a great grill! That charcoal surface is complimented perfectly by a cherry wood, pellet fed smoker. Perhaps you're a fan of propane and want to create a multi-tier cooking area with a solar powered rotisserie. Your dream grill deserves an outdoor kitchen to match, which is why design and planning matter. Here are some great ideas to create your own grill-themed outdoor kitchen.
Outdoor Kitchen Cabinets
Commonly thought of as storage furniture made of wood and reserved for indoor areas, outdoor kitchen cabinets are actually a vital part of any outdoor cooking design. Stainless steel cabinetry is fashionable, as well as durable and weather resistant. If you don't like the shiny look, try a powder-coated option to match your decor. Cabinetry gives you places to put your grill accessories as well as spices, rubs, and utensils. Additionally, outdoor cabinets can create a space for your favorite appliances from mini-fridges to pizza ovens or a side grill. Consider custom cabinetry to fit your space exactly, instead of making troublesome alterations to fit your equipment.
Outdoor Kitchen Counter Tops
You'll need a durable and heat resistant countertop for your new kitchen. Ideally, this surface will hold your tasty barbecue offerings, as well as provide a preparation space to create the perfect mise en place. You can choose from many different types of stone for your kitchen benchtops. Popular choices include both quartz and granite. Both items are highly durable, with a slightly different look and method of care. Another idea is to use custom cement countertops. These heavy-duty surfaces are an affordable option that can really handle the outdoors.
Outdoor Kitchen Sinks and Basins
Healthy and safe food preparation work best with water on hand. Add a sink to create a healthy and handy outdoor kitchen. There is a lot of room for creativity with outdoor sinks. Popular ideas include upcycling existing outdoor items like water tanks, or repurposing durable indoor sinks. You can also find a kitchen sink created specifically for outside in a material such as stainless steel. Just remember that you'll want our sink to be big enough to accommodate your BBQ goods like tongs, spatulas, and grill plates.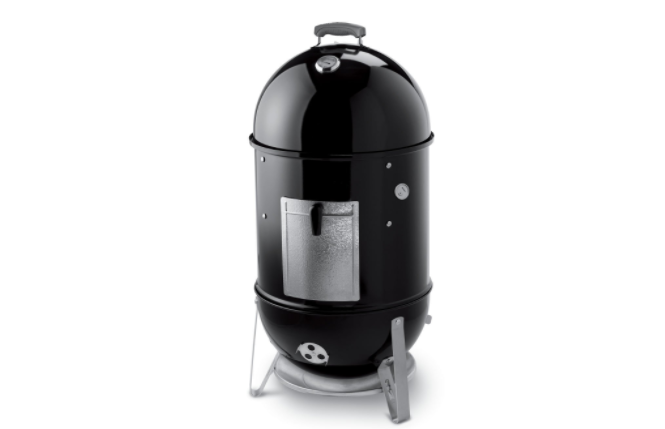 Outdoor Kitchen Additional Appliances
A grill doesn't need to be your only outdoor appliance. Small, or even large refrigerators are a great idea for keeping fresh ingredients easily accessible. Pizza ovens are popular add-ons for pie lovers. You may also want a warming oven or buffet to hold dinner until everything is ready to eat. Don't forget lighting both overhead and in-cabinet as needed – it's hard to cook in the dark. You may want torches too, or string lights to display the entire area.
Outdoor Kitchen Dining Area
While not vital, most people prefer to add a dining area to their outdoor kitchen. There are many options for patio sets that could fill an article on their own. Pinterest or online magazine sites can help provide inspiration. Pick a look that matches your kitchen, whether modern, rustic, quirky, or eco-friendly. Consider how many people you would like to be able to serve. If you frequently entertain in your outdoor kitchen, look for a larger table area with lots of seating. For a more casual approach, consider built-in bar seating or strategic benches near a fire.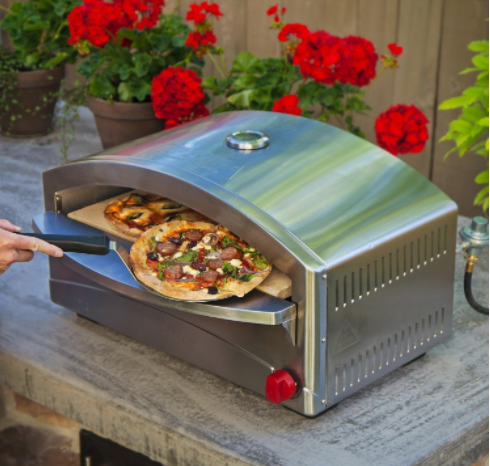 Outdoor Kitchen Functional Layout
Your kitchen design needs a basic layout. Measure your space, and also measure your grill. You'll want room for kitchen counters and cabinetry, as well as a safe space for cooking (remember grills can get VERY hot). Take into account the surface area where you'll be building. Some areas may need to be leveled. Patio pavers and cement are usually heat-safe but may be more difficult to add a propane, electric, or water line. Wooden and composite decks can provide a beautiful showcase for your kitchen too. When planning a kitchen design, it's best to check with a professional to make sure your materials and layout will be both safe and up to city codes.
Now is the perfect time to get started designing the perfect kitchen for that dream grill. Plan your space based on both use and layout. Tailor the area to the number of people who will enjoy the space as cooks and diners. Choose countertops and cabinets that will withstand the elements. Pick appliances as handy kitchen add-ons to create side dishes or specialties. Remember to add lighting, water, and refrigeration to simplify food prep and storage. And of course, consult with a professional to overcome logistical hurdles, and ensure your outdoor kitchen is up to code.