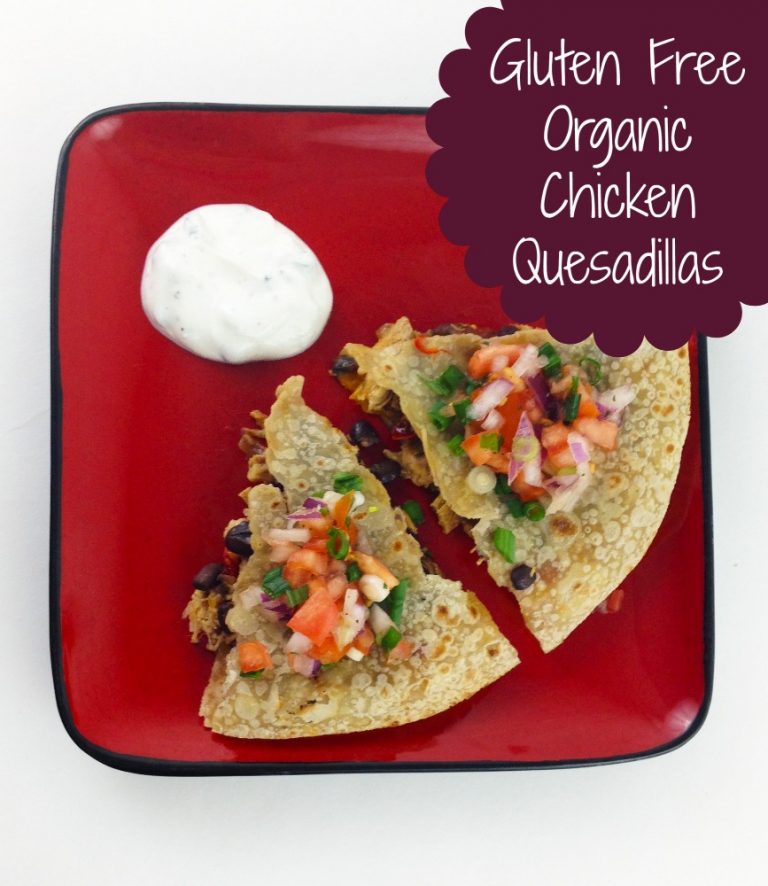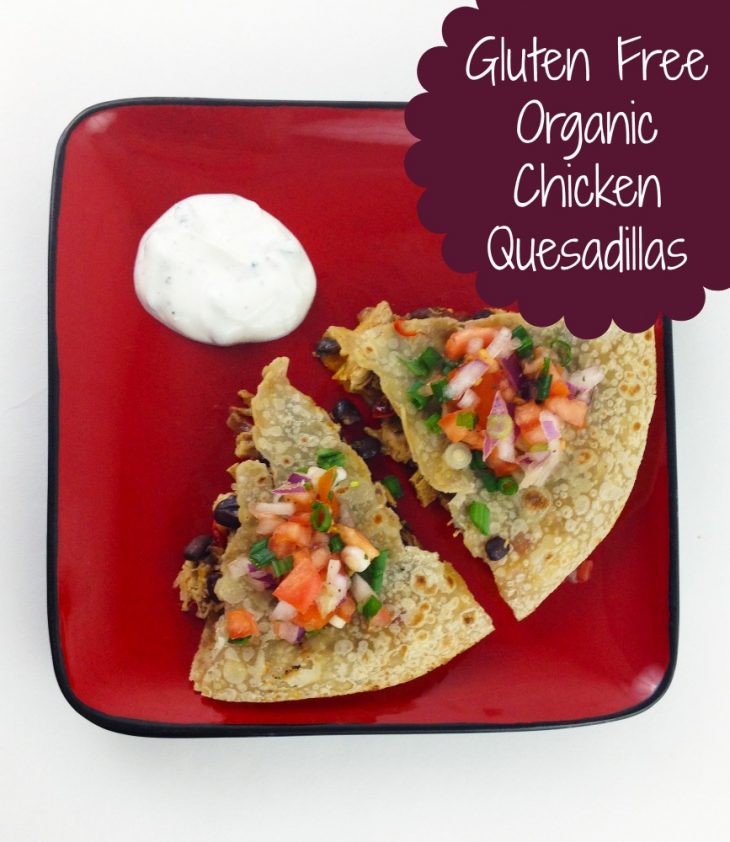 Em has become very particular on what she'll eat and what she won't. At first it was really challenging trying to find food that was acceptable. Over the past year I've become better at making meals that easily fit both hers and our taste buds. This GLuten Free Organic Chicken Quesadillas fits the requirements for all of us.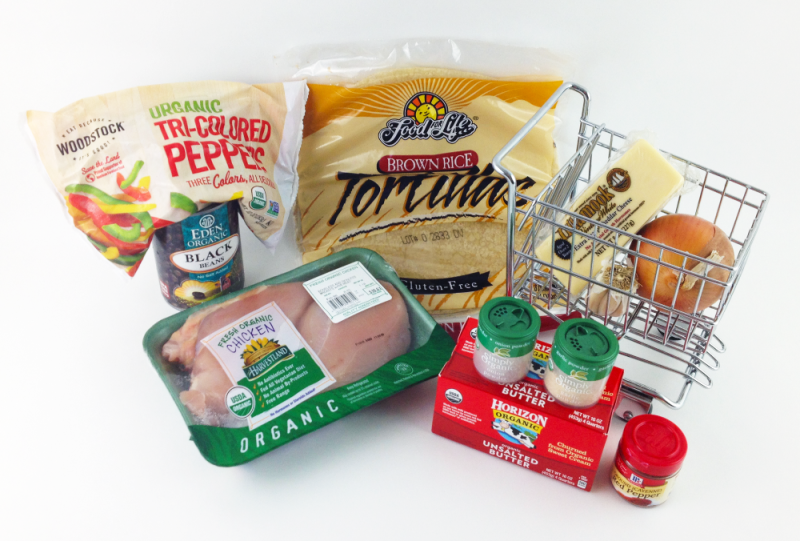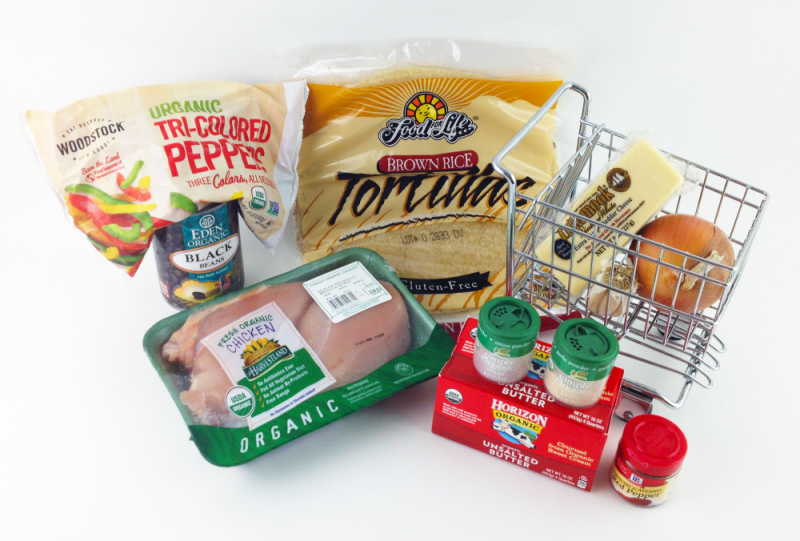 The recipe only takes a handful of ingredients and taste so good. I usually cook the chicken separate from everything else. That way my vegetarian, mostly no carbs, no sugar daughter can enjoy them as well.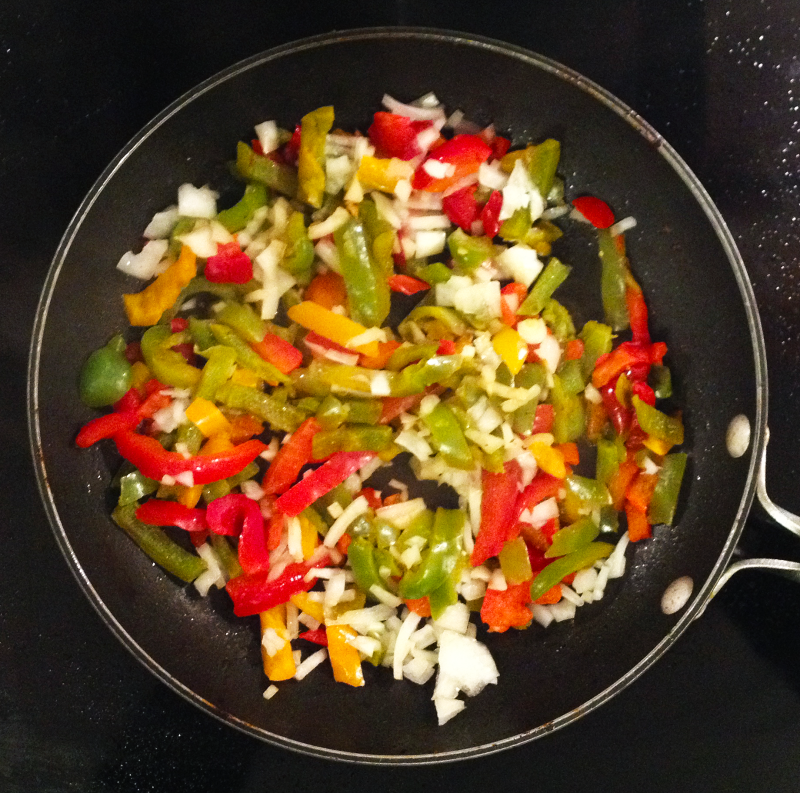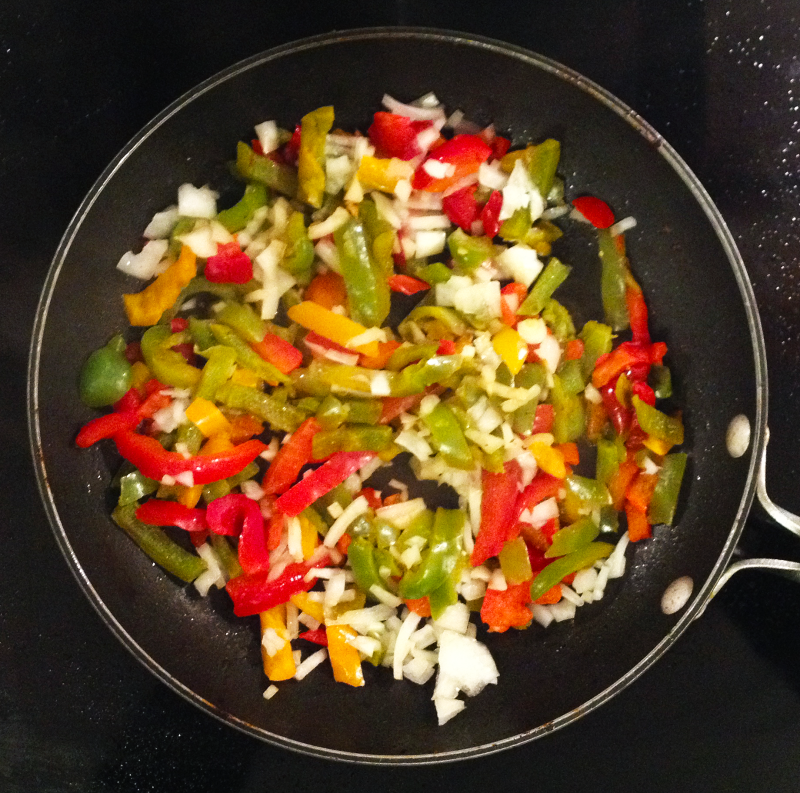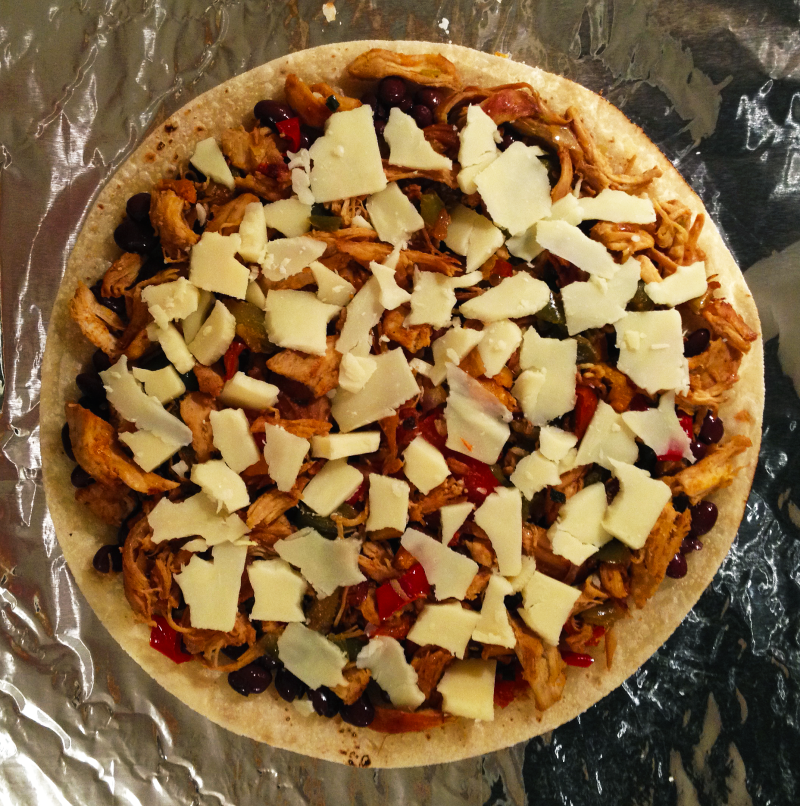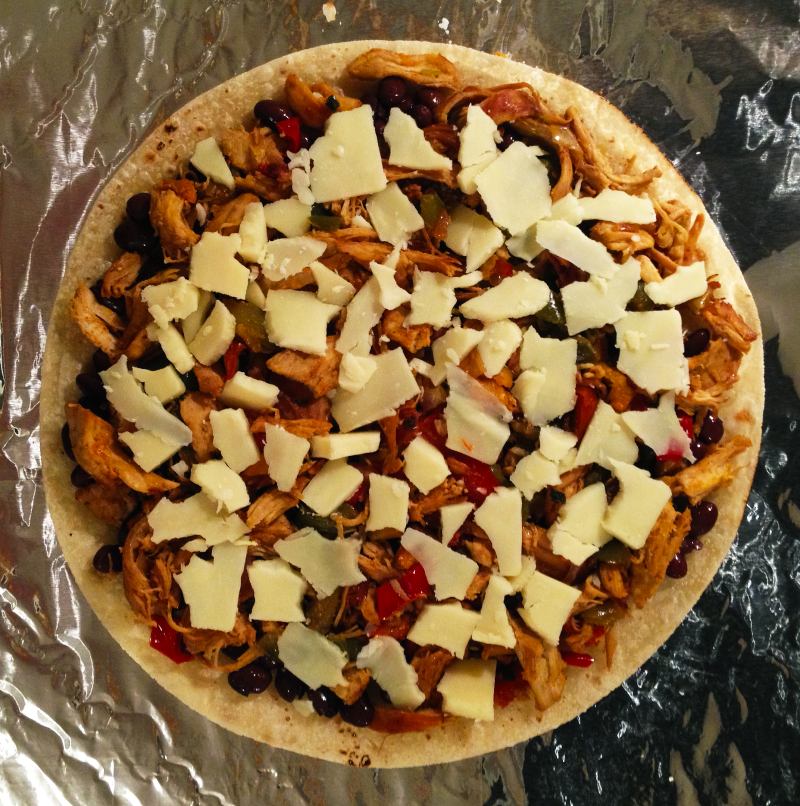 Doesn't that look delicious? Simple enough to make and taste great. Enjoy!
Gluten Free Organic Chicken Quesadillas Recipe
2 Large Organic Chicken Breasts
4 Large Food For Life Gluten-Free Brown Rice Tortillas
1 10oz. Package Woodstock Frozen Organic Tri-Colored Peppers
1 15oz. Can Eden Organic Black Beans
½ 4oz. Stick Horizon Organic Unsalted Butter
½ 8oz. Block Tillamook Vintage White Extra Sharp Cheddar Cheese
¼ Cup White Onion
2 Garlic Cloves
1 tsp. Garlic Powder
1 tsp. Onion Powder
1 tsp. Cayenne Red Pepper
Preheat oven to 425 degrees F.
Turn a large burner on medium heat. Add butter to the large pan. Cook chicken in butter, rotating sides until slightly golden and cooked through (typically taking at least 20 minutes). Set aside to cool.
Chop onion into small pieces.
In same pan chicken was cooked in (and on medium heat), sauté frozen tricolored peppers, white onion, and garlic in butter until cooked through (or for about 10 minutes).
Cut chicken into small pieces. Add chicken, onion powder, garlic powder, and cayenne red pepper to the mixture.
Stir and continue to blend flavors together for about 5 minutes.
While mixture is cooking, place black beans in a small pan on medium heat until cooked through.
Place 2 large tortillas on baking sheet or aluminum foil. Add first layer of black beans. Add second layer of chicken and pepper mixture. Top it off with
shredded or thinly sliced white cheddar cheese. Place top tortilla on both and gently press down.
Bake in oven for 10 minutes.
Remove from oven. Let cool for just a few minutes. Cut into 4 to 8 triangles per large tortilla. Serve with Organic Greek Yogurt Dip and Homemade Salsa!
ENJOY!!!