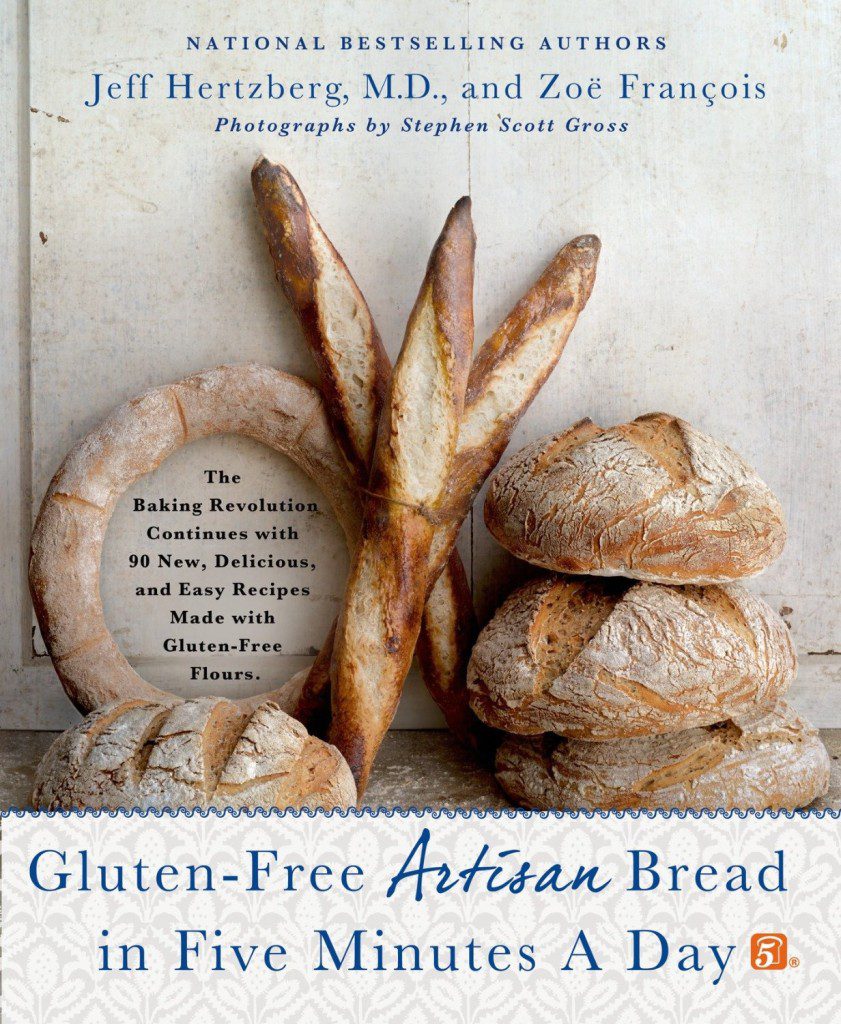 This is brought to you by Dee Schwerin. A media copy of the book was provided to facilitate this review.
In a means to get healthy and try to lose weight, I have turned to gluten free foods. Which, if you been in the grocery store lately, you know are pretty limited on what you can buy. Don't even think about buying any types of bread products. As the ones you do find are good but they tend to be expensive and mold very quickly upon opening. Leaving me with only one choice to make it myself, but where to begin, as I have always used flour to bake my breads. So I was excited to be given a copy of Gluten Free Artisan Bread in Five Minutes A Day by Jeff Hertzberg and Zoe Francois.
This is a wonderful book that breaks down the art of baking great breads without using wheat. The book is broken into several chapters about baking gluten-free. The authors break down what is gluten and what is not gluten and what is the best combination of alternative flours to create the best gluten-free bread.
The book also provides the reader with a list of the important equipment needed for the ease of baking great gluten-free breads. One of my favorite parts of this book is the tips and tricks as these can easily be translated into other wheat based recipes, that I would like to change to gluten-free.
Working for many years to create the best overall all-purpose baking flour mixture using rice,tapioca and sorghum flour with potato starch and xanthan gum. This mixture will make an easy swap out for any recipe calling for all purpose flour. Also, there are several variations to this mixture that will afford you to create variety of breads.
The last several chapters include some fantastic recipes; many that I am very excited to try. The one's I am most excited to try are spinach feta bread, Fougasse stuffed with roasted red peppers, and pretzels. So if you're wanting to cut the gluten in you diet I would recommend picking up this book.