Last Sunday I hosted a brunch for two of my closest girlfriends. It has been months since we've had the opportunity to just sit and chat and I miss them. These are the girlfriends that I can talk to about anything and I know they'll listen and empathize. I'm so glad that we were all able to find a brunch date that worked with all of our crazy schedules.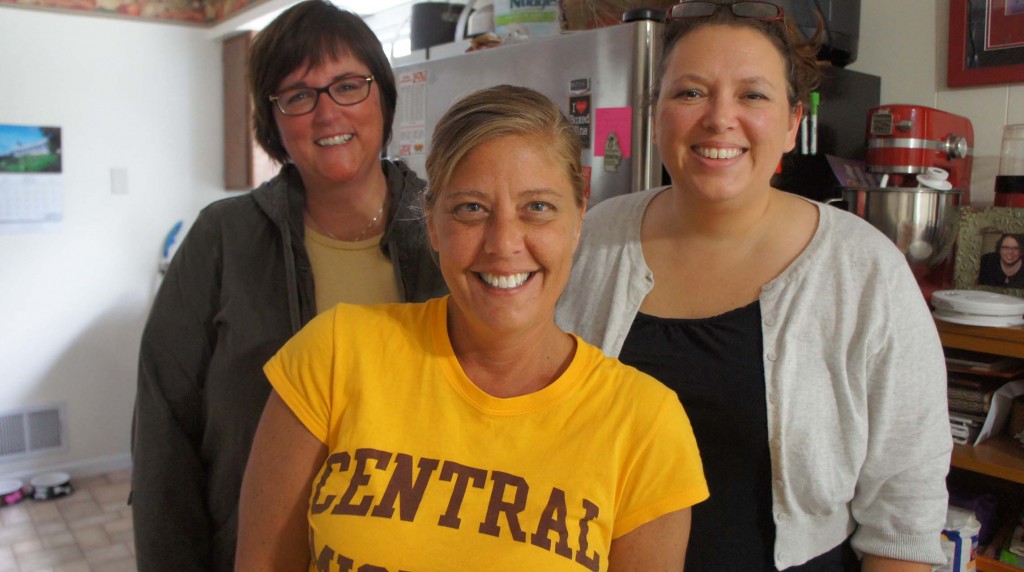 I kept the brunch menu simple, yet delicious. I wanted to spend my time visiting with my friends and not worrying about food. If you are planning on hosting a girlfriend brunch I highly recommend the following menu. It's diet friendly and can be customized to fit just about any dietary restrictions.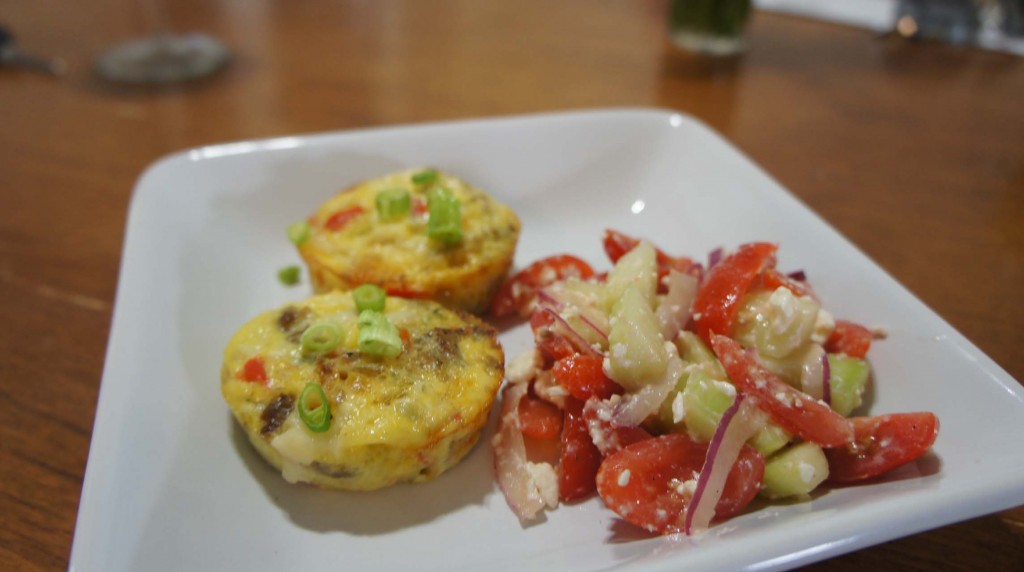 So very good!!
GIRLFRIEND BRUNCH MENU
Veggie & Sausage Fritata
Tomato & Cucumber Salad
Cornbread
Mimosas
Coffee
This is all really easy to make and took around 90 minutes to prep, chop, mix and bake everything. I found the recipes online and since I didn't make any major changes to the recipes I'm just linking you to them. The recipe for the veggie & sausage fritata uses canadian bacon instead of sausage. I also added a few small chunks of cheese to each cup, but those are the only changes I made. This could easily be a meat-free recipe if you want to add more veggies (think broccoli or squash).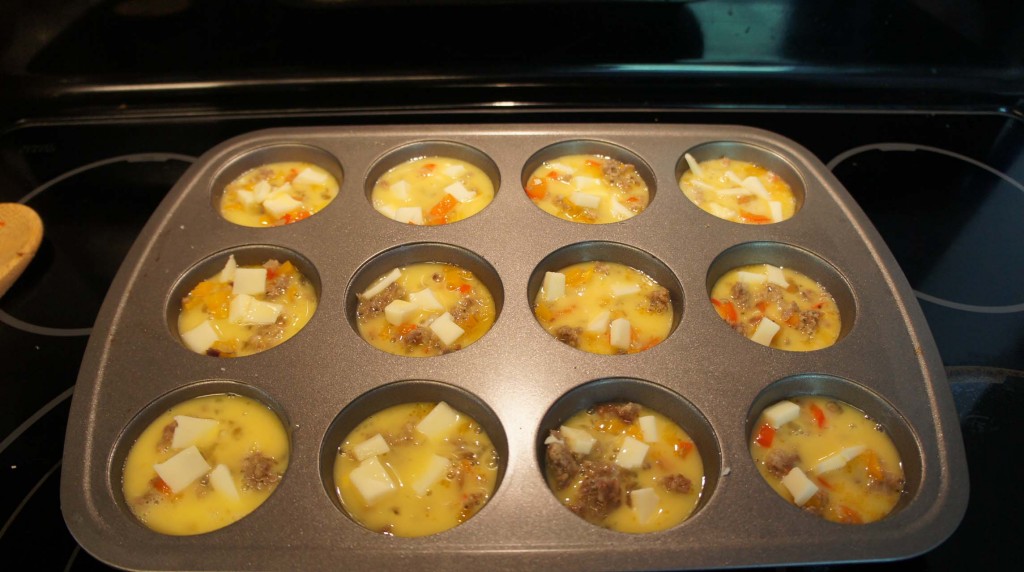 Fritatas ready for the oven.
The tomato and cucumber salad is divine….LOVED IT!! Easy to make and if you have a garden you can just pick your veggies and toss together this simple salad.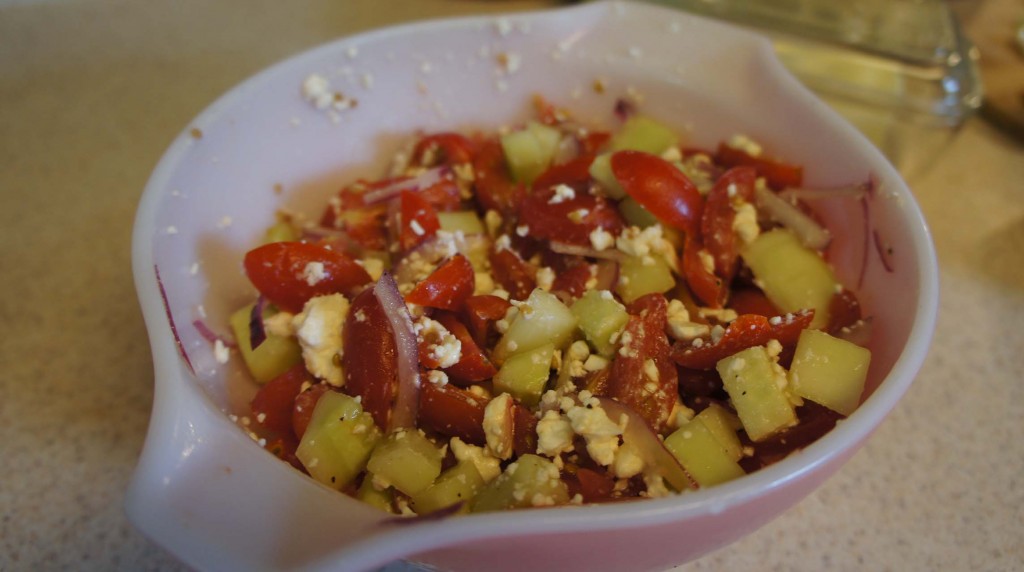 Easy to make: Tomatoes, cucumbers, red onion, feta, lemon juice & olive oil…that's it!
I cheated and used a cornbread mix from the store. I have it on good authority that it was good. I'm doing my best to stick to my carb-free diet so I resisted the corn bread temptation, but my friends really liked it.
Mimosas and coffee are my standard brunch beverages. I appreciate low fuss drinks.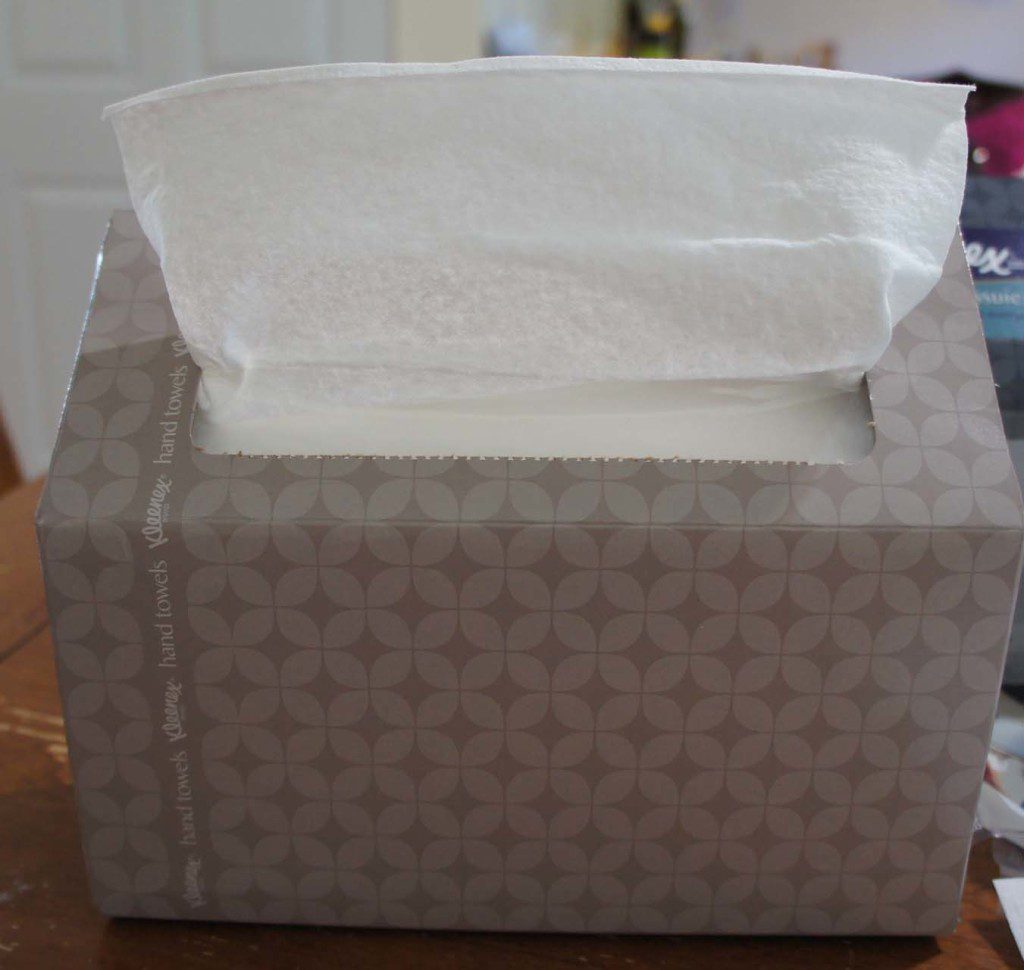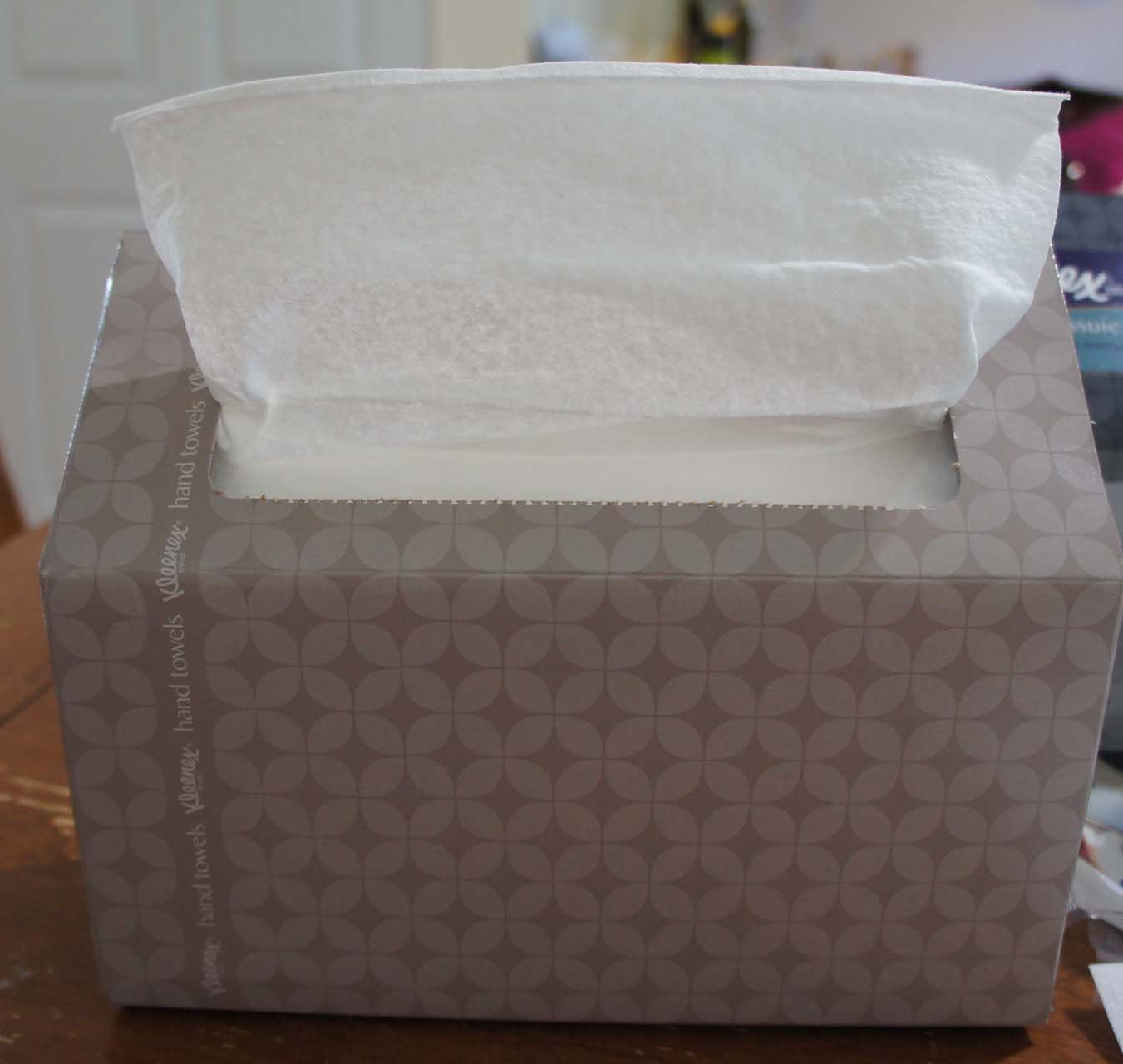 During my get-together I tested out Kleenex hand towels in the bathroom. I love that I'm able to offer each guest their own individual clean hand towel and the box looked great in the bathroom. These are definitely on my "must-have" party list.
I was selected for this opportunity as a member of Clever Girls Collective and the content and opinions expressed here are all my own.