The struggle can be real when it comes to dropping hints on what you want for Christmas this year. Many may struggle asking for exactly what they want (I don't have that problem, but I know women that do) so I'm here to help.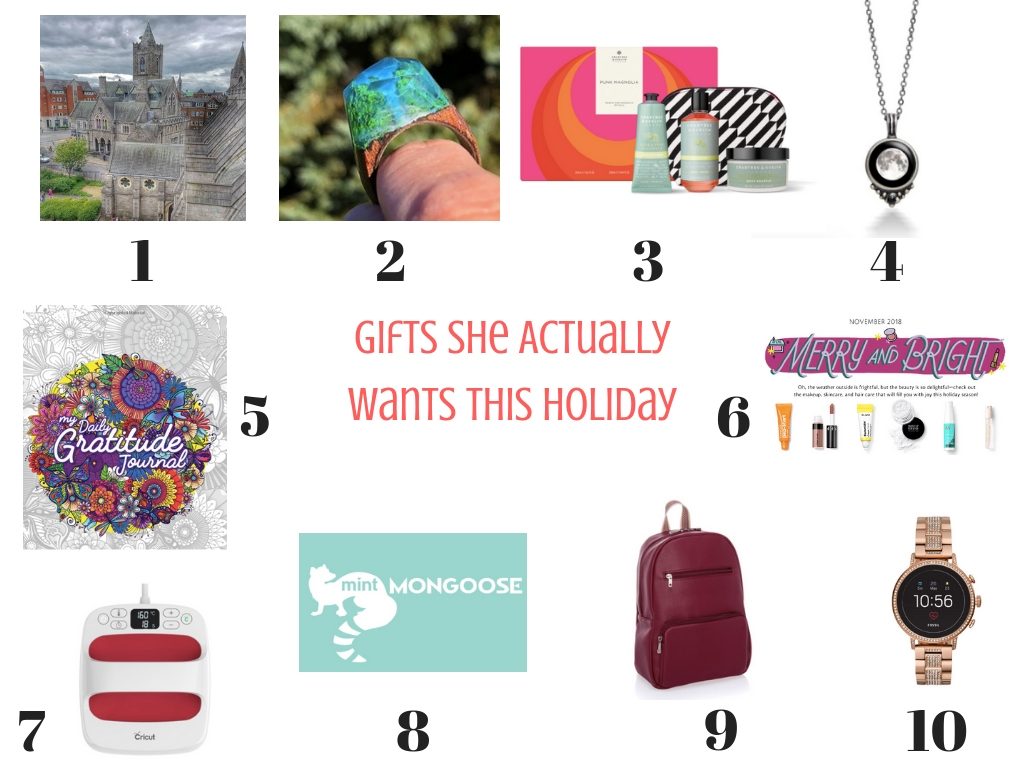 Ladies, simply leave this page up on your computer for your significant other to see or drop them a link. If there is something you really want drop me a comment or email and I'll stealthily add it to this list—I got ya, girl.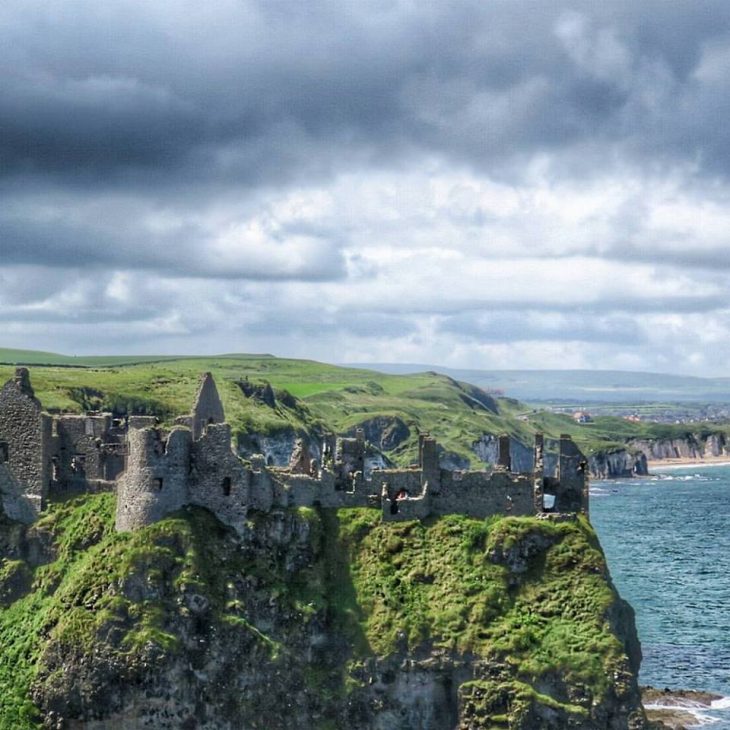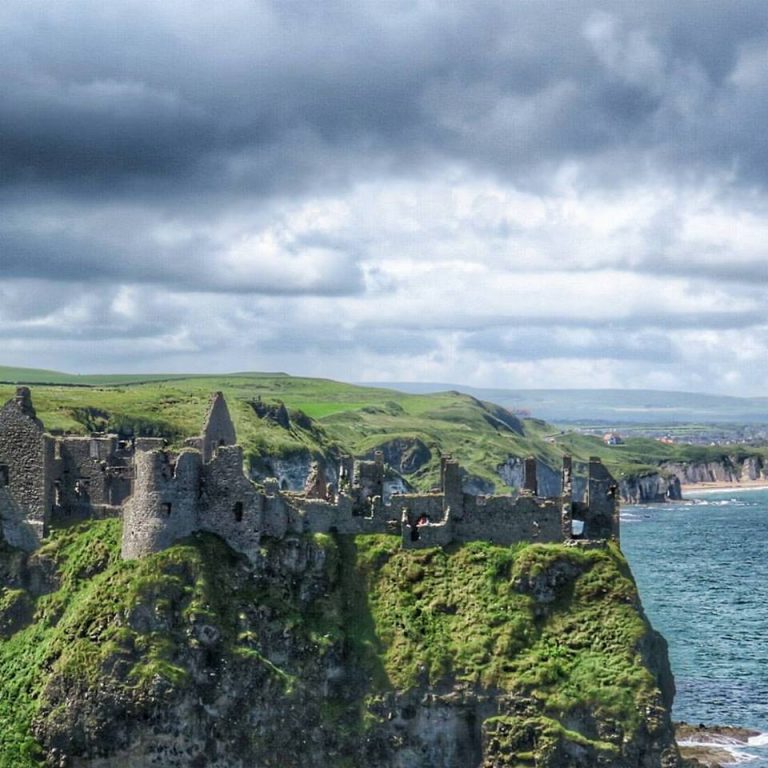 Of course, as you might expect, I would place a vacation at the top of the list 🙂 Yes, it might seem a bit extravagant, but Great Value Vacations, which offers packages to Ireland, makes a trip more affordable than you might think. Definitely worth considering.
For the one that has everything buy them a Secret Wood Ring. For unique and vibrant personalities, this puts a view of the world on her hand! I have the waterfall ring and absolutely LOVE it.
We love this Crabtree & Evelyn Hand Cream Trio! Keeps skin silky smooth and healthy all year long!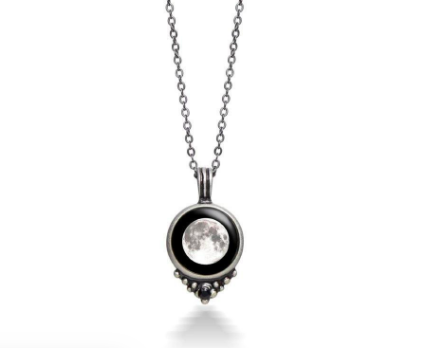 I purchased a MoonGlow Necklace on a recent trip to Hampshire County, WV. I was staying at Capon Springs & Farm Mountain Resort (by the way, a stay here is a MUST, I'll be sharing the why soon!) and stopped in the small town of Romney. There I discovered Anderson's Corner and my heart did a little happy dance.
MoonGlow necklaces feature a picture of the moon from the date of your choice. Birthday, anniversary, child's birthday. Simply put in your significant date and the moon phase from that date will be captured in a piece of jewelry.
Plus, the jewelry absorbs light during the day and glows at night. Love. love. love. My moon is a waxing gibbous. If you watch many of my YouTube videos you'll see me wearing this necklace.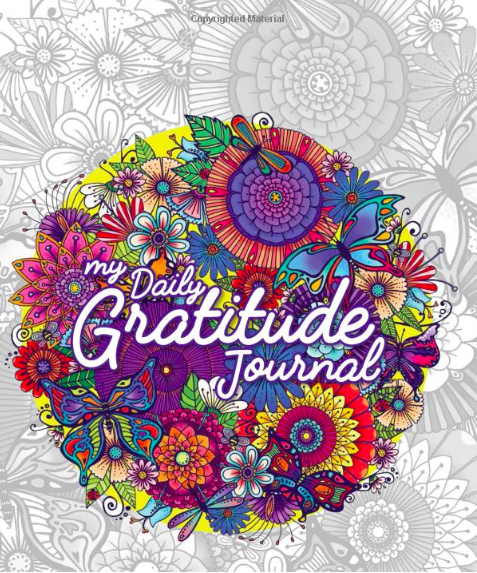 A Daily Gratitude Journal is perfect for the writer on your list. Colorful pages complete with quotes and tips ask you to journal three things your grateful for every day. This is probably something we should all do 🙂
Ipsy, Allure, Play by Sephora, and Target Beauty Boxes. Pick one or pick them all. The fashionista on your list will love these affordable boxes!
For the crafter on your list be sure to wrap up the brand new Cricut Easy Press 2! This tool just took customizing tshirts, pillows, towels and more to a whole new level!
Mint Mongoose offers a jewelry monthly subscription service. I love that it's affordable and lets you customize what type of jewelry you'd like to receive. Plus, you receive a free gift with every third box you receive.
Anything from Thirty-One gifts. I love their tote and sling bags for travel. You really can't go wrong with anything in the catalog!
Because we all need to start moving more but also want to stay connected. You can do it all with the Fossil – Gen 4 Venture HR Smartwatch from Best Buy. It communicates with both iPhone and Android smartphones for easy data collection.
Pin Gifts She Actually Wants This Holiday to Pinterest