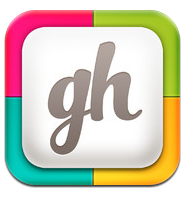 The New Year is right around the corner and everyone around the world will be making resolutions that, as a rule, will be broken within a month. Wouldn't it be nice to pick a resolution that was easy to stick with and bring happiness at the same time? Well, I have found an app that will do just that.
The Get Happy app provides tips that help us to be happier. There are so many things that can bring us down on a daily basis, but the Get Happy app turns our focus to happy thinking by providing us with insights that make us realign our thought process.
The app is easy to download. Just click here or search for Get Happy in the app store. Once downloaded to the device, click the app and this screen will appear.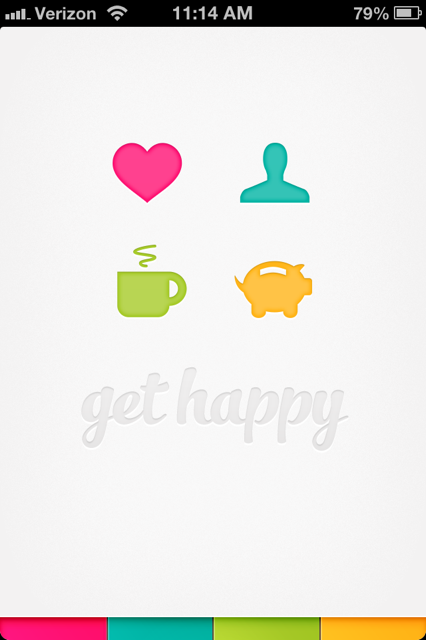 After it loads it will show this mini guide on how to use the app to receive personalized tips.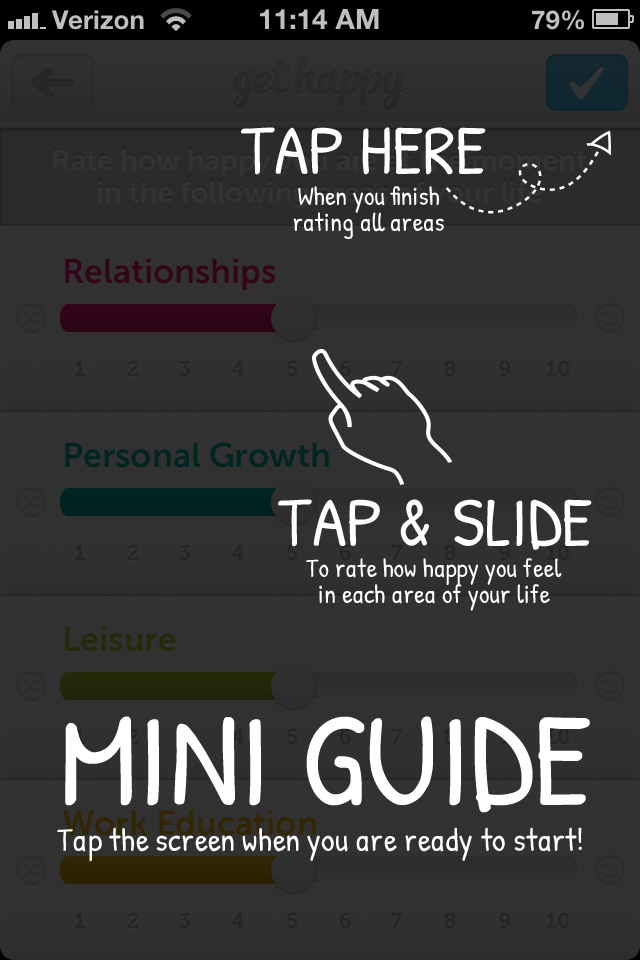 Just rate each area of your life using a sliding scale then click the blue check in the upper right corner.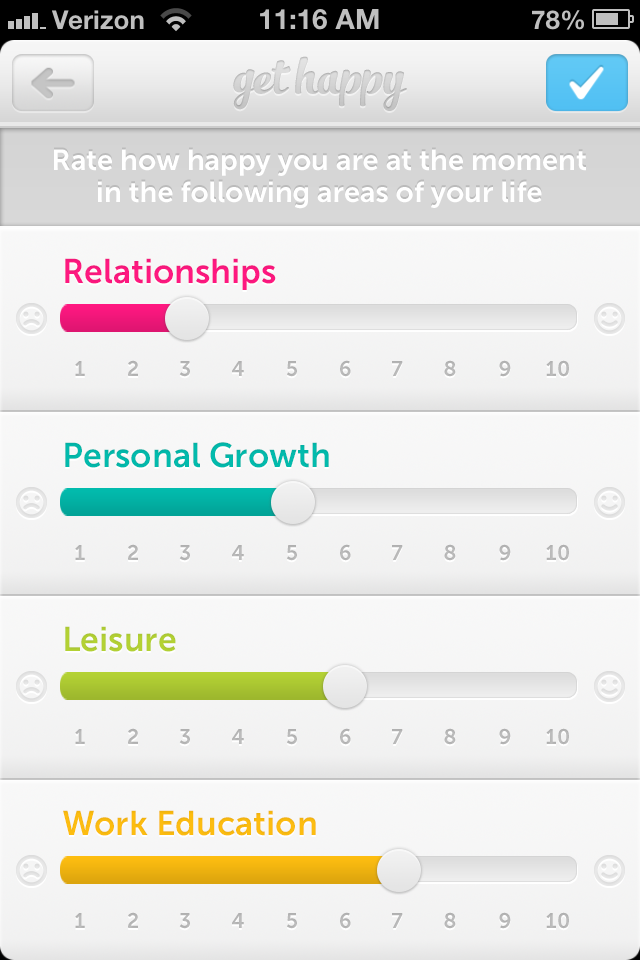 A list of helpful tips is shared based on the level of happiness provided.  Icons on the left side of the screen help you quickly identify the areas of happiness the tips apply to: relationships, personal growth, leisure, work education.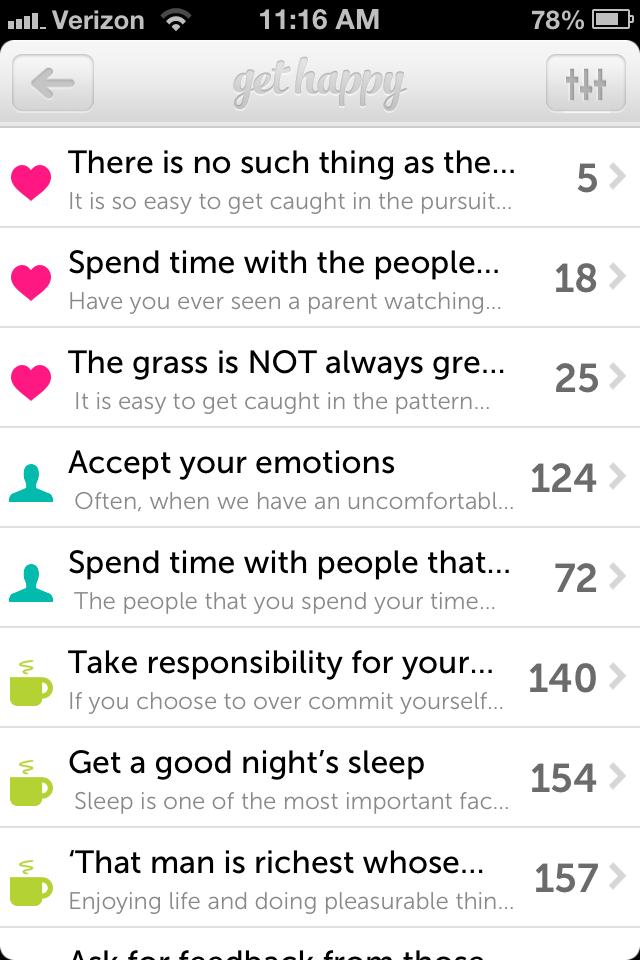 Just click on the summary to bring up the entire tip:
Love the tip? Feel free to share with family and friends by using the share button in the upper right corner of the screen.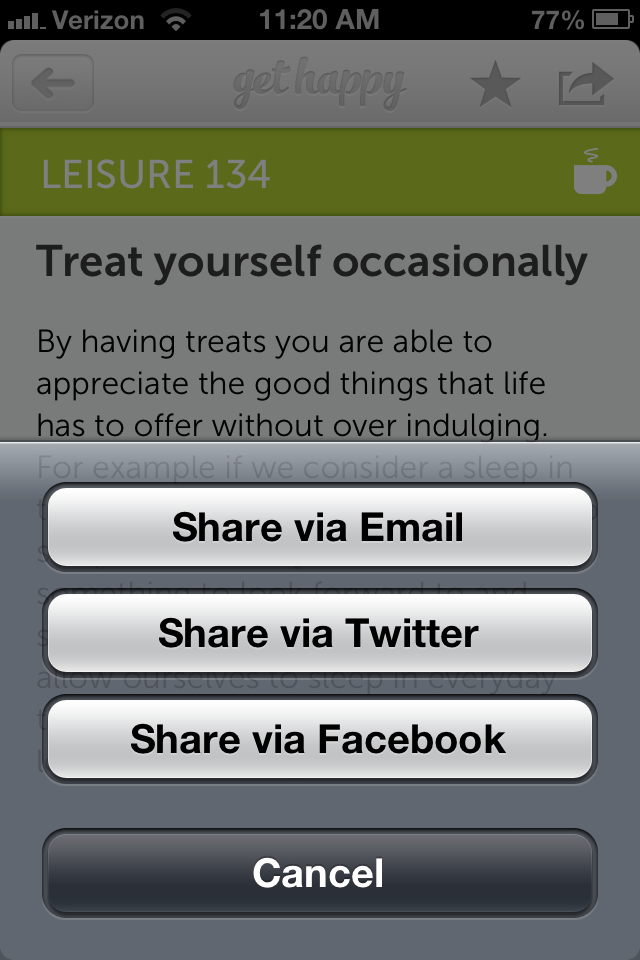 Choose to share via email, twitter, or facebook.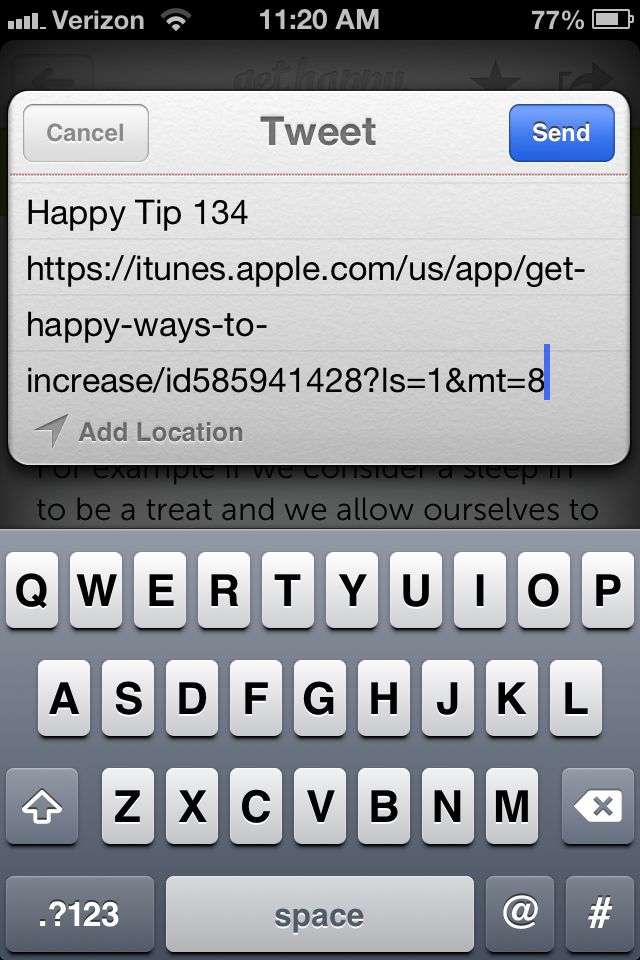 You can choose to share a pre written tweet or write your own. Easy peasy! Here's how the tweet shows up in the twitter stream:

I am really enjoying the tips that the Get Happy app shares. I definitely have room for self-improvement and I'll take all the help I can get.
I tend to set very high standard for myself and the people closest to me. This is a good reminder.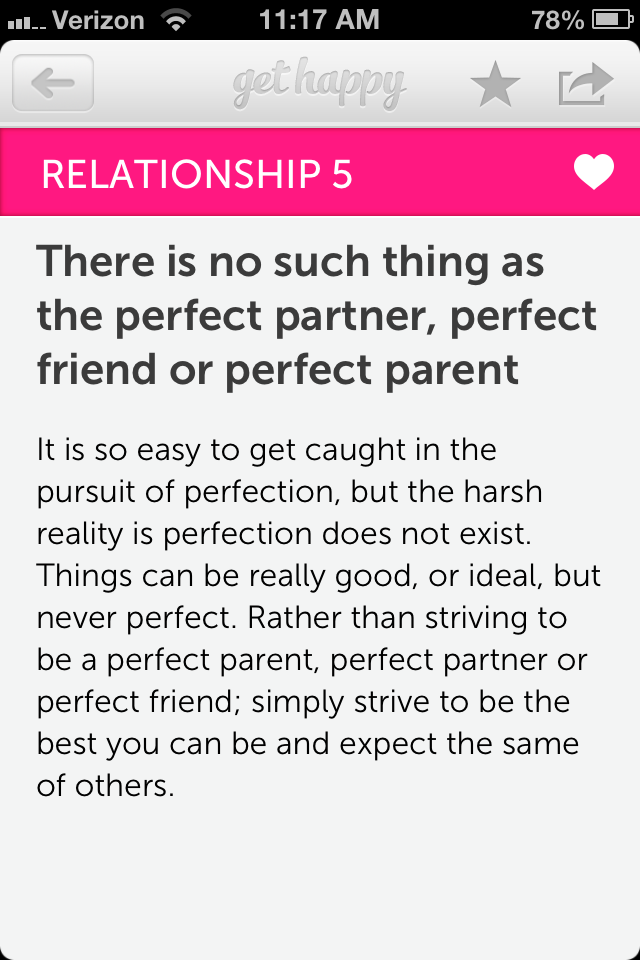 As many of you might know, overcoming fear was a huge challenge for me in the later part of 2011. I still struggle a little with letting fear rule my life. I loved that this was one of my tips.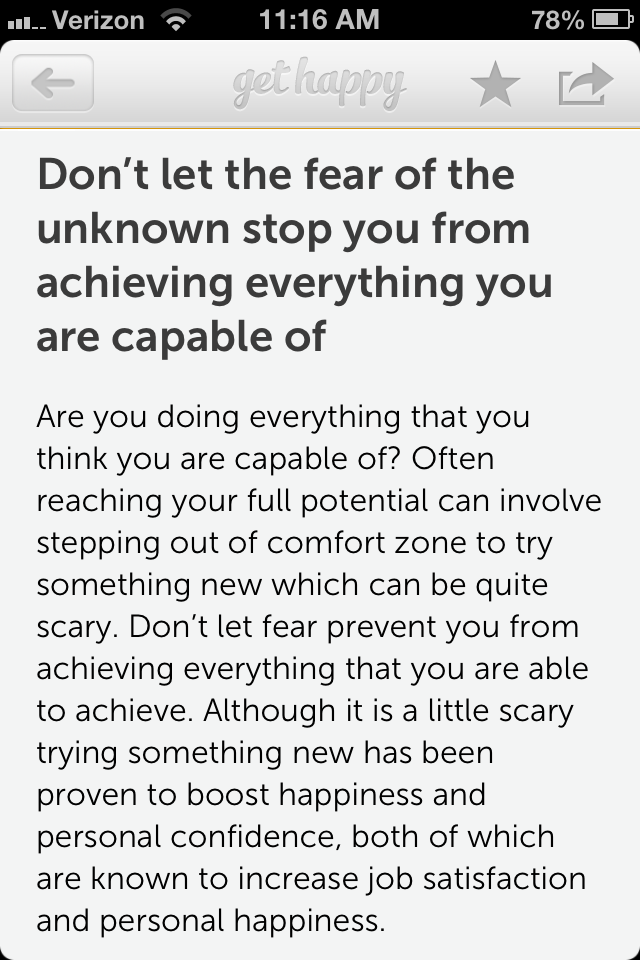 Features of the Get Happy App Include:
✔ Learn skills to effectively deal with painful thoughts and feelings and provide clarity about what is really important in your life. This knowledge will guide, inspire and motivate you to make changes for a better life.
✔ You will receive a tip every day, similar to having a clinical psychologist nudge you in the right direction for raising your personal happiness.
✔ The tips are organized based upon four pillars of happiness: relationships, leisure, personal growth and work & education.
✔ A key feature is a self-rating system that prioritizes daily tips based upon areas in your life most in need of improvement.
✔ Get Happy provides psychological strategies in a portable and accessible way, perfect for even the busiest individuals'.
Get Happy is an evidence based app that was developed by a practicing clinical psychologist. Get Happy's tips are simple and effective and, more importantly, relevant and easy to complete.
This year there is no excuse not to stick with your New Years resolution to be more happy. Dowload the Get Happy app here. You are well worth the 99 cent investment! The app is available for the following devices:Â Â iPhone 3GS, iPhone 4, iPhone 4S, iPhone 5, iPod touch (3rd generation), iPod touch (4th generation), iPod touch (5th generation) and iPad. Requires iOS 5.0 or later.
I was compensated to write this review, however, all thought and opinions are my own.