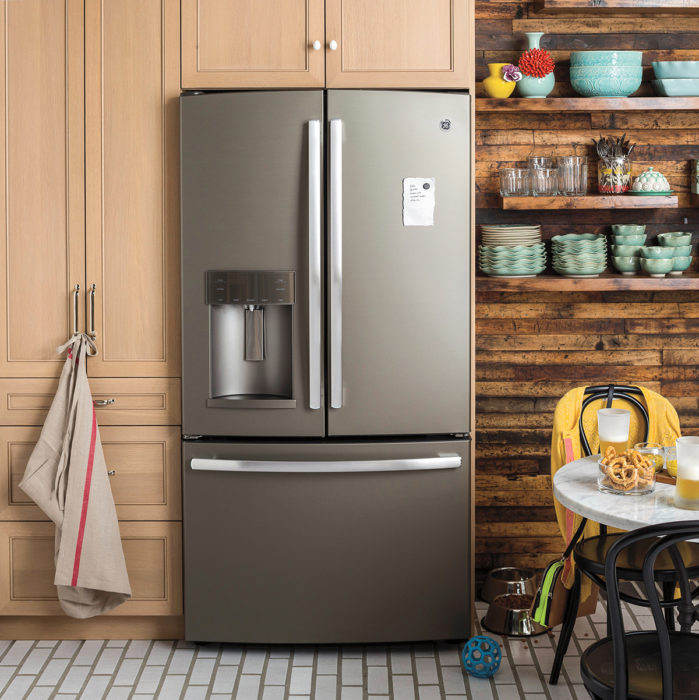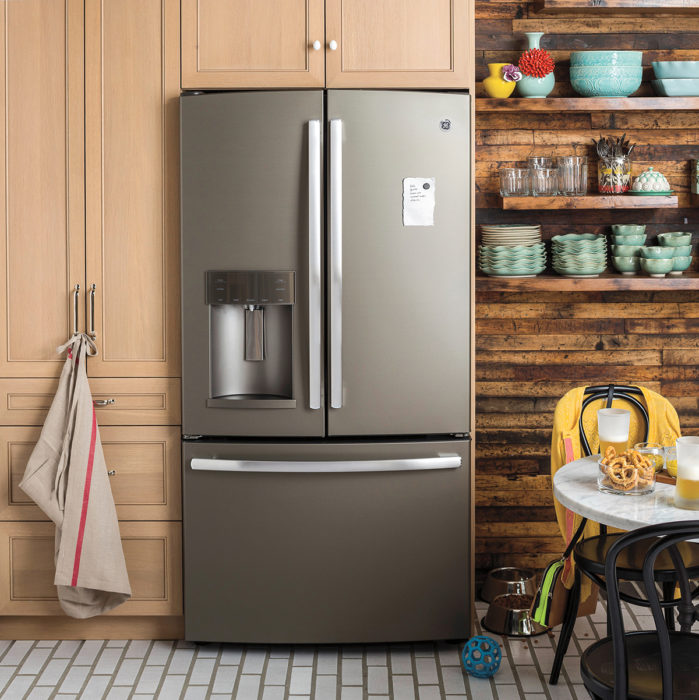 My mom recently had some medical issues so I've been staying with my parents round the clock. One of the nice benefits is that they have HGTV. Now, for someone that is clueless about cable shows I quickly took to HGTV like a fish to water. I've been binging on it and have decided I love Fixers Uppers with Chip & Jo, but turn it off when Love It or List It comes on. Anyways, for someone that has absolutely no design skills I've picked up a few tips from Chip & Jo and I've decided that kitchen appliances should always match decor. Luckily, Best Buy is carrying a whole new line of GE Appliances that will look great in a newly, fixed up kitchen.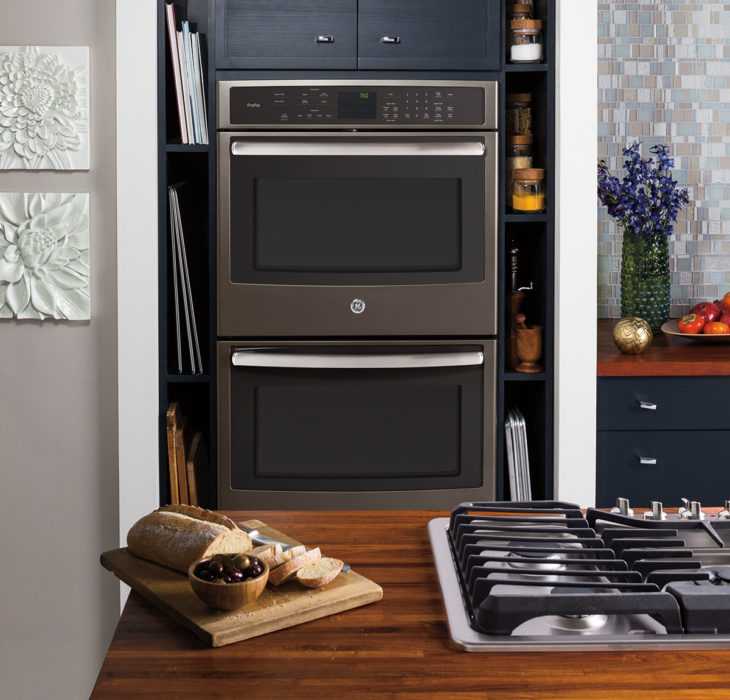 Why Kitchen Appliances Should Match Decor
Kitchens that have appliance that blend and/or match give the kitchen a nice warm feel. Yes, for me, it's all about how I feel when I look around my kitchen. If the wall are all broken up with random colors and textures I'm out, but a nice clean color scheme makes all the difference. GE Appliances offer a fresh new slate finish that will look great with so many different color schemes. It will easily fit into most kitchens.
The new slate finish on the GE Appliances is inspired by stone and the dark matte appearance naturally hides fingerprints, smudges and dirt. SCORE!
I'm pretty sure the Slate Finish would be Chip & Jo approved<<—totally my own opinion & yes, I may have a bit of a crush and finally get why they are such a hit 🙂 They have mastered the skill of giving homes that warm, natural feel and these GE Appliances definitely fit that bill.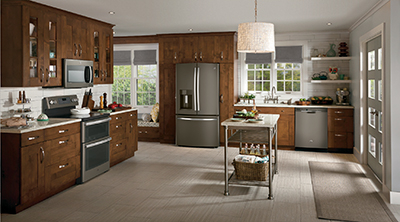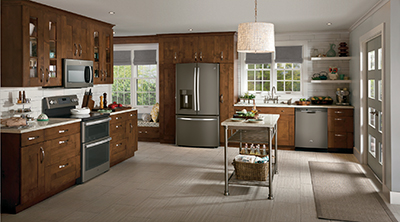 Are you ready to replace your kitchen appliances to match your kitchen? Head over to your nearest Best Buy to see these beauties up close and personal. Plus, right now, you can receive up to $1500 back* from GE via mail when you purchase 2 or more GE Profile Collection Appliances. SCORE!!
*Disclaimer: Requires purchase of select GE Profile appliances from the following categories: Refrigerators, Ranges, Wall Ovens, Microwaves, Cooktops, Dishwashers, Rangehoods, Washers and Dryers. Rebate has maximum value of $1500 and minimum of $100. Value determined by number of eligible appliances purchased. See GEappliancepromotions.com to submit online and for full details on manufacturer's incentive. Redemption value received via mail in form of Prepaid Visa Card. Offer valid 3/30/16 – 4/26/16.