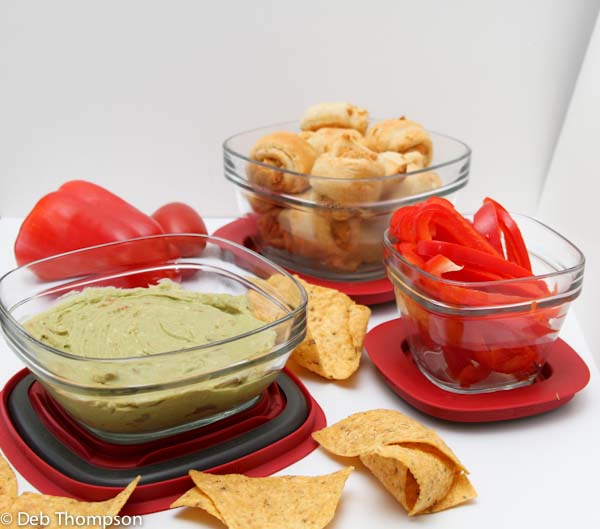 It's going to be Super Bowl Sunday soon and that means food, family, friends & fun! I always enjoy hosting a Super Bowl party, especially when there are fans from both teams. Woot! That makes for a very interesting evening. Whether you are hosting a party for a few or a lot Rubbermaid has a line of storage containers that can help you host a winning party.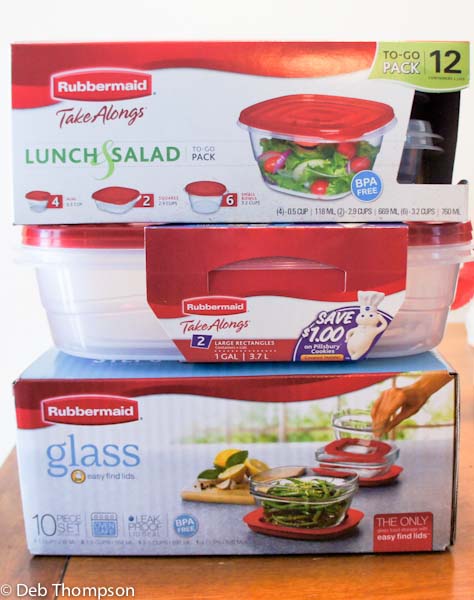 As much as I love hosting parties the clean up is usually my least favorite part of the event. All the food to put away and dishes to be cleaned up. ugh. No one likes that part I guess. Plus, I'm always scrambling to find enough storage dishes for leftovers.
It never fails that I find a bowl, but no lid or the lid, but not the bowl. It's frustrating, to say the least, so I've been keeping my eye out for some glass storage bowls. We've slowly been trying to convert all of our bowls to glass instead of the plastic. I keep some plastic bowls on hand for taking food to friends parties, but for home use I want glass.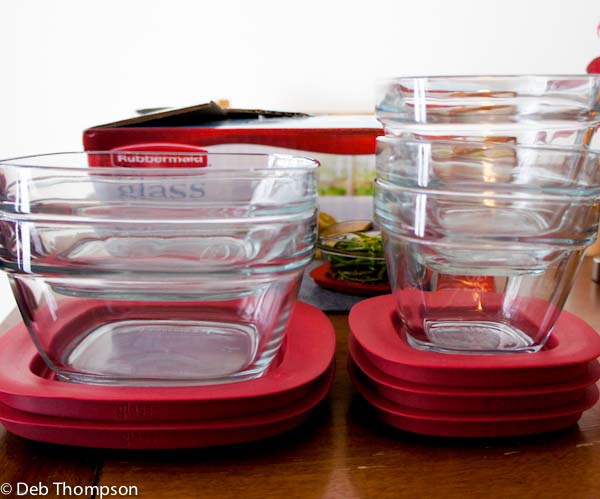 I was thrilled to find that Rubbermaid has a line of Easy Find Lids containers available in glass! I love their Easy Find Lids line of storage containers because the lids snaps right on the bottom of the bowl for easy storage and no more hide and seek trying to match bowls to lids.
The bowls stack within each other very easily, which means they are easy to store in my tiny kitchen cabinets. Plus, let's just admit that the red lid color is pretty and can fit a lot of different party themes (ie: Christmas, Super Bowl, Valentines, 4th of July, etc)


I found my Rubbermaid Storage containers at Target. Click here to print a coupon to save money on your purchase. I thought my glass dishes were very affordable. Under $20 for a 10 piece set and the plastic Take Along containers (which are perfect for taking food to a friends) were around $5 a box. Money well spent in my opinion. Remember to click the link to print the coupon before heading out to the store.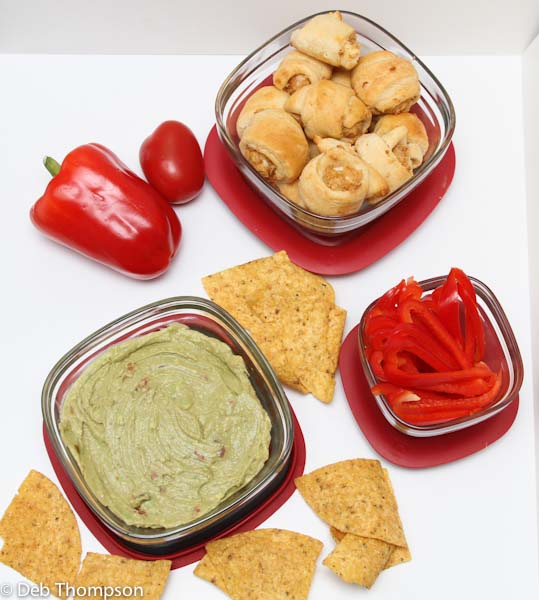 Here's what I absolutely LOVED about the Easy Find Lids containers. I left the lids snapped to the bottom of the bowls during serving. When it was time to clean up I just popped the lid on the container and placed the left overs in the fridge. Clean up was a snap and done in just a couple minutes. There are a variety of sizes available and I'll be adding more to my collection soon. Â Oh, and did I mention the glass containers can go in the over up to 425 degrees? Bake right in the dish and then serve. No need to dirty two dishes. Â There is large 11 cup glass dish in the Easy Find Lids line that I must have for easy bake and serve use.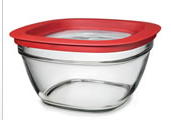 I love that Rubbermaid has made Super Bowl entertaining easier.

Now, are you ready for some game day fun with no clean up worries?? Who are you hoping makes it to the Super Bowl? To help get Super Bowl excitement started Rubbermaid is hosting a Game Day Party Sweepstakes. It's your chance to win an Easy Find Lids Party Pack, a 48Qt Cooler AND a $100 VISA gift card!! To enter just click this link:
http://www.rubbermaid.com/sweepstake/pages/sweepstakeRegistration.aspx?sweepstakeId=35
Entries are limited to one entry per person / per email address / per day. Sweepstakes ends January 21, 2013.
Find out more about Rubbermaid on Facebook, Twitter, or for fun ideas check out their pinterest page.
This shop is part of a social shopper marketing insight campaign with Pollinate Media Groupâ"¢, but all my opinions are my own. http://cmp.ly/3/8vNxcO.