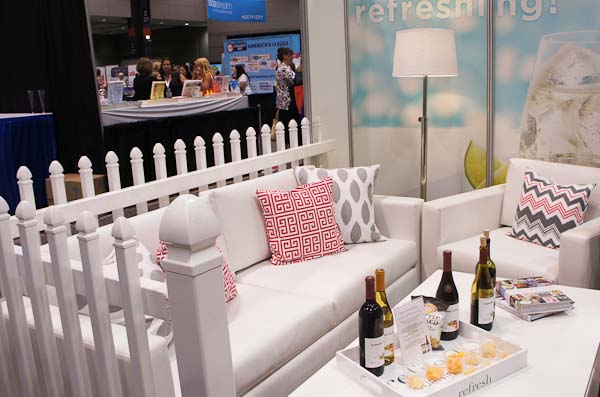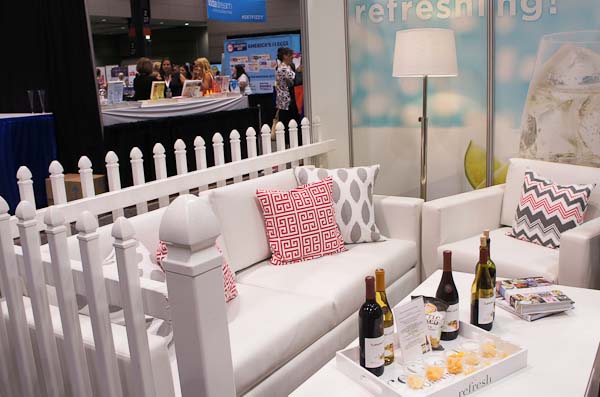 It's no secret that I love a great glass of wine. It is one of my guilty pleasures in life and I have no problem admitting it. You can only imagine how excited I was when Turning Leaf Wines asked me to represent their Refresh brand at the mega blogging conference BlogHer. It was a bit of a dream come true and something to definitely check off the bucket list.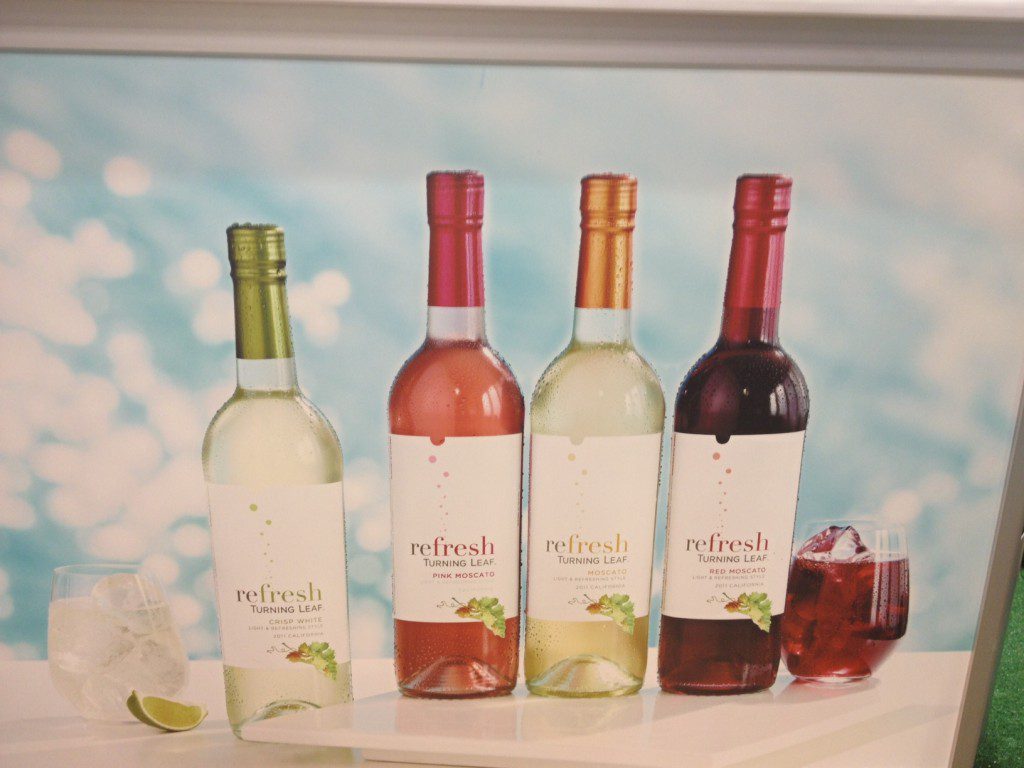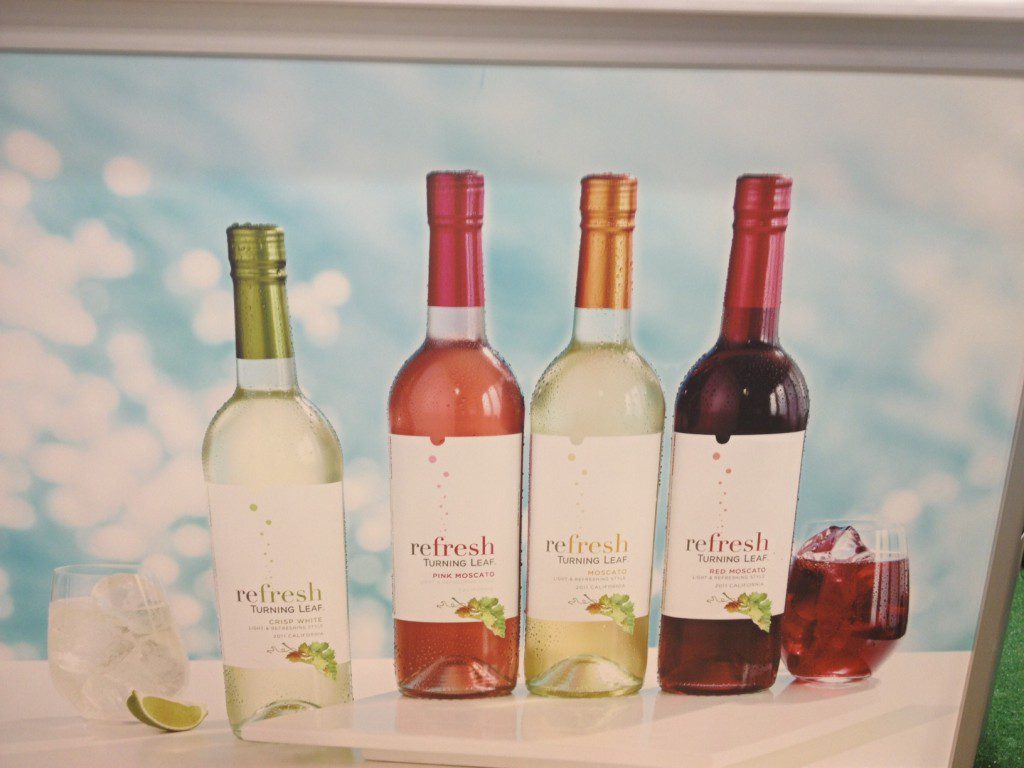 Since Turning Leaf Refresh is a wine I love I was more than happy to work the booth on the BlogHer expo floor and talk to bloggers about my love of my favorite Refresh wine, Red Moscato. Refresh Red Moscato is a slightly fizzy refreshing (hence the name) wine that can be enjoyed year round, but one that I love to enjoy sitting on the deck while I write or visit with friends. The taste is a little sweet with a crisp finish and offers delightful red fruit notes.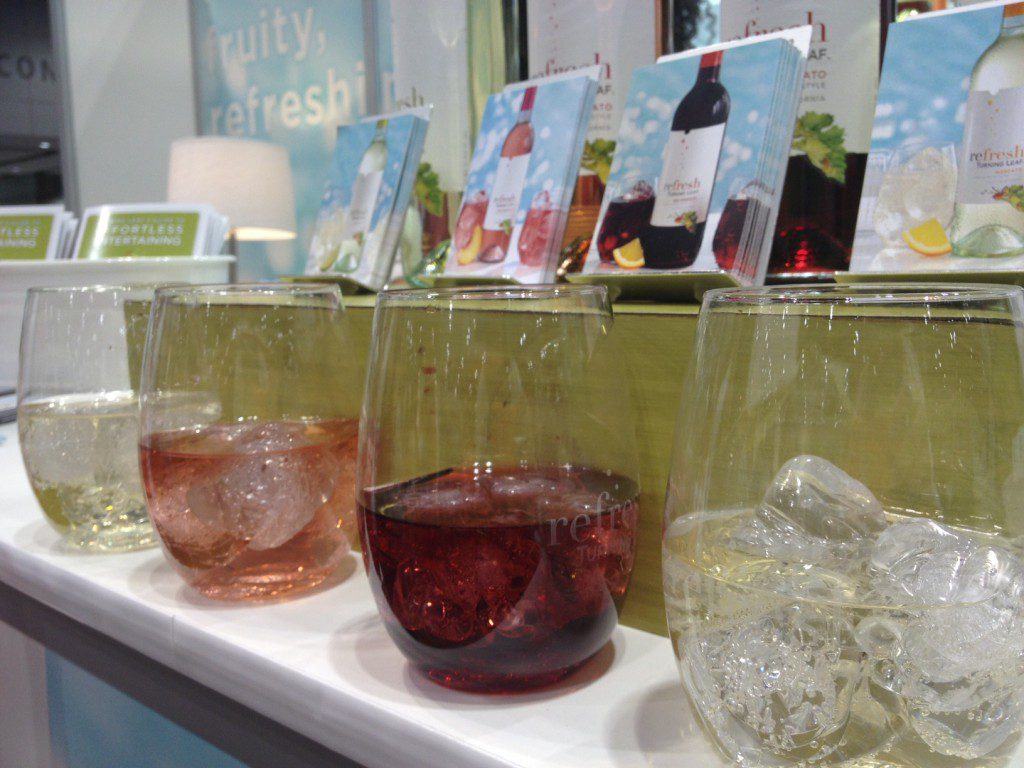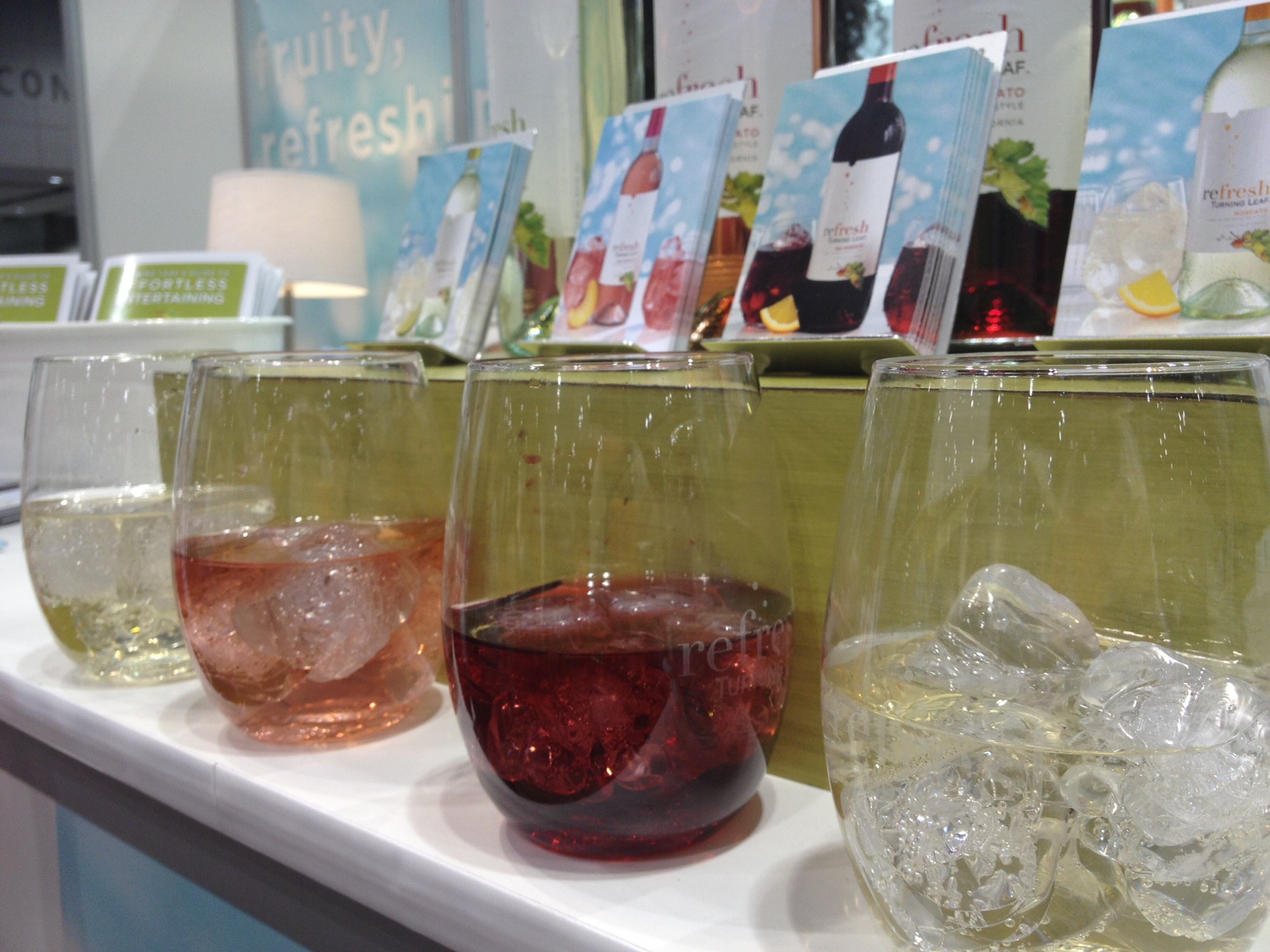 Of course, the other varieties are just as delicious. There is a moscato, pink moscato, and a crisp white. You really can't go wrong with any of them. The pink and red moscatos seemed to be the biggest hit during BlogHer.
Here is what Kristen from InDeepH20 had to say about her experience at the Refresh BlogHer booth:
I really wasn't planning on having a glass of wine, but Deb from Just Short of Crazy had a glass of Turning Leaf's red moscato in my hand before I could protest. And well, it was yummy. Their booth was super fabulous! I felt like I was visiting with friends over a glass of wine.
I have to admit, the booth was a hit. The color scheme was gorgeous and I asked the designer, Briget, to please come visit me in northern Michigan and work her magic on my house. Maybe someday she'll take me up on my offer of food and lodging in exchange for her mad design skills.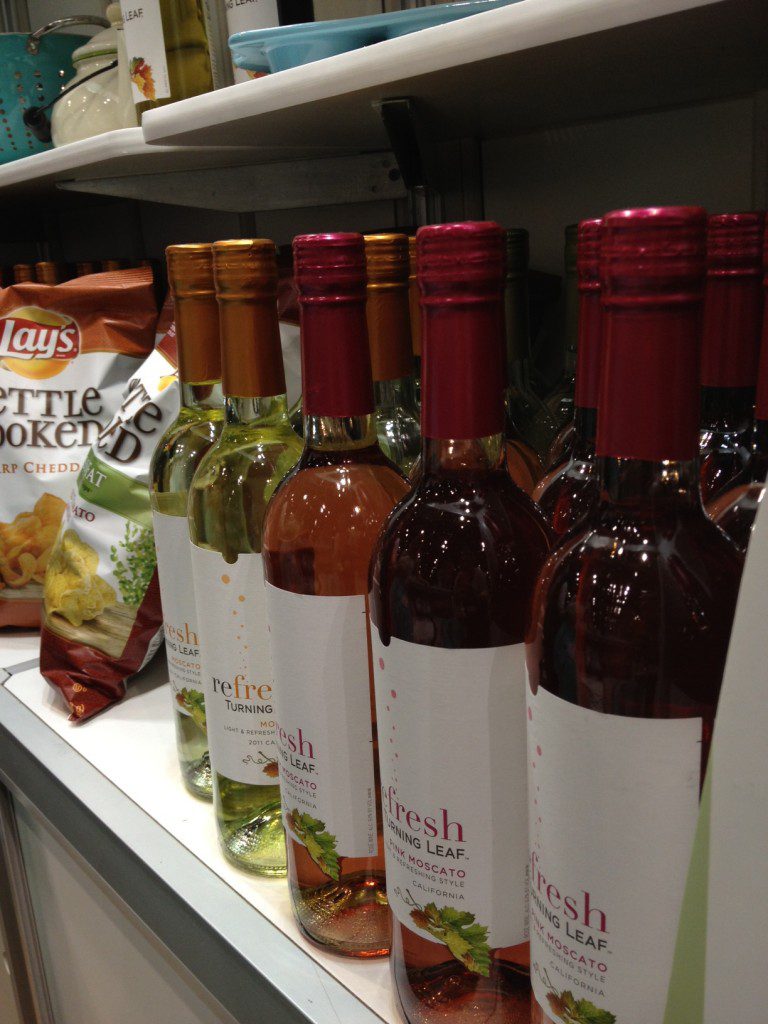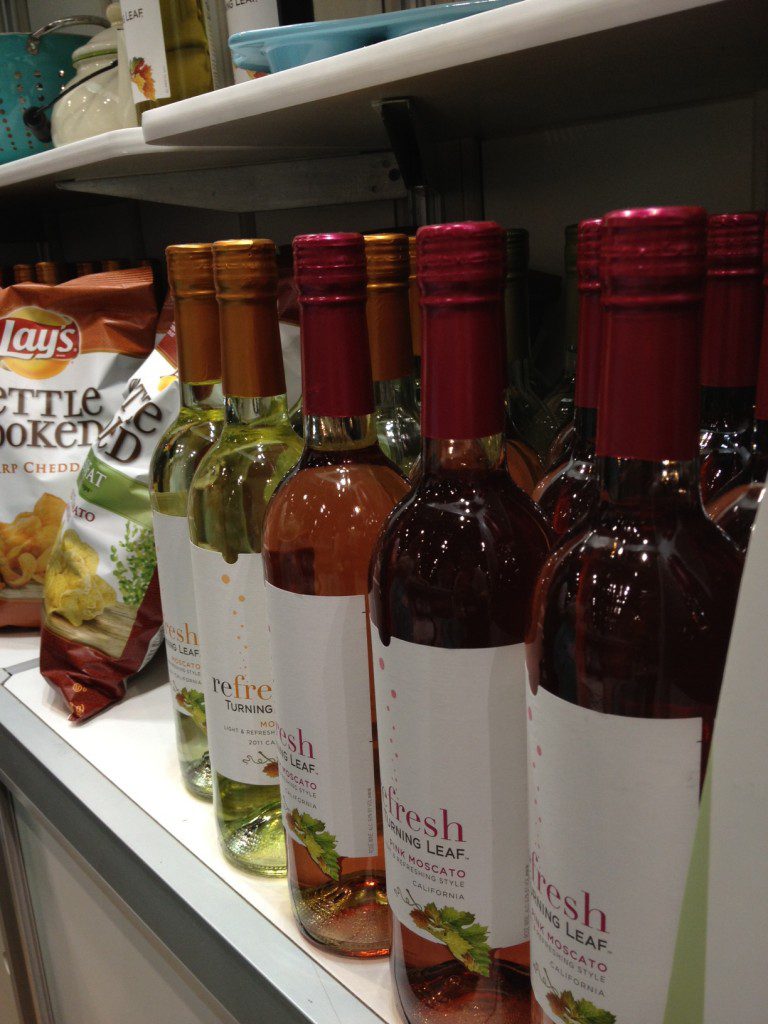 Refresh asked two other bloggers to be part of the team at BlogHer and I have to say we all hit is off superbly. Xenia from Raised by Culture and Eden from Sugar and Charm were both a delight to meet and I consider myself lucky to call them friends. Be sure to stop by and visit them.
Have you tried all the Refresh wines? Which is your favorite? I'll be sharing another post soon about using Refresh wine to make cocktails….stay tuned.