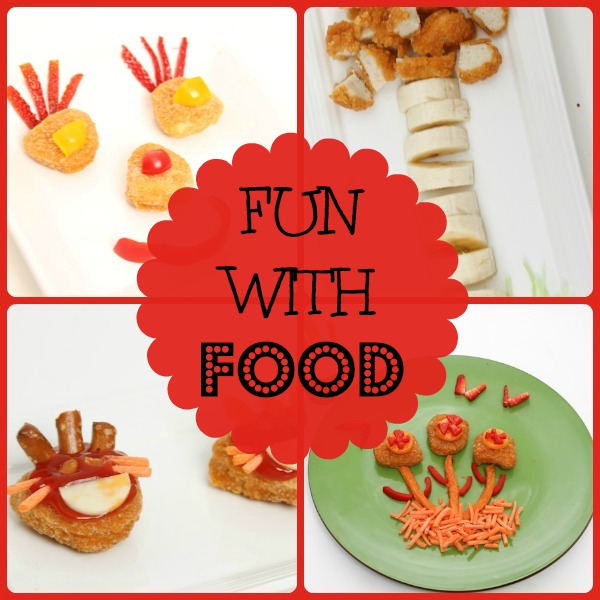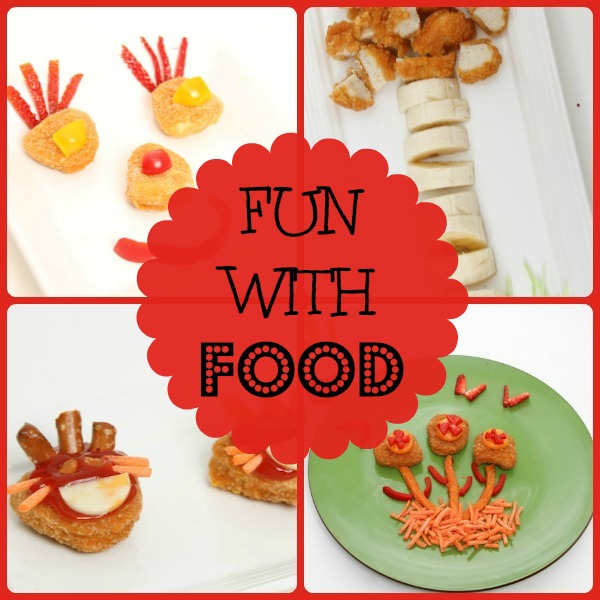 It has been a long, long winter here in northern Michigan. There is still snow on the ground, not much, but it's still there and holding on as long as it can. I was thrilled when I could see my garden boxes again. I have garlic growing in one and I'm eagerly anticipating a nice garlic harvest this year.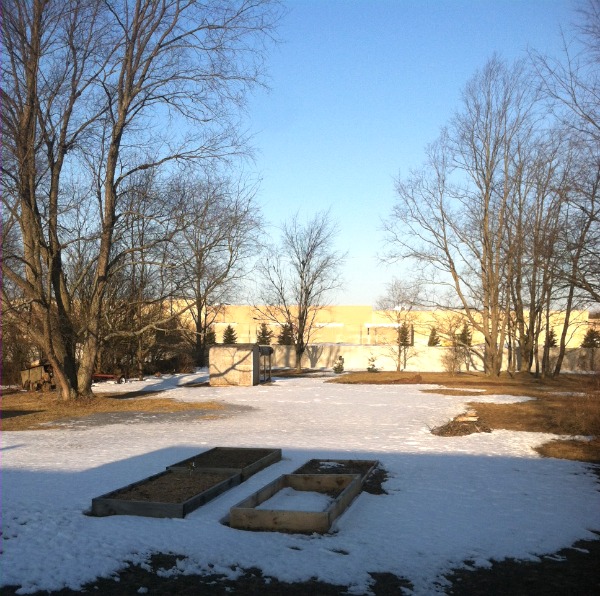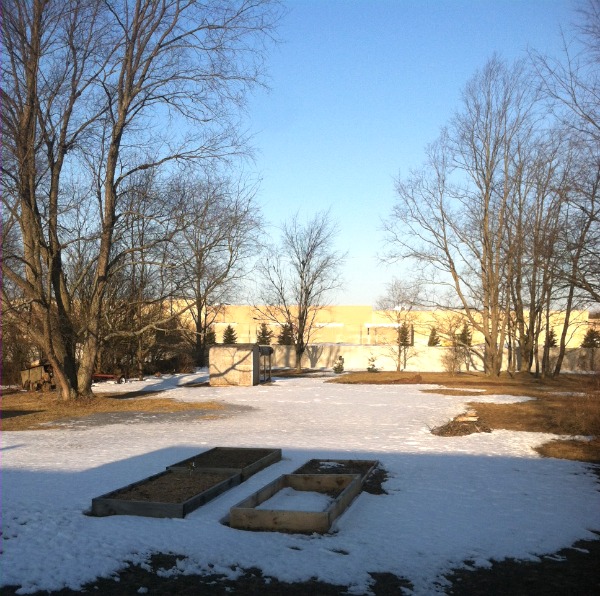 Since spring isn't here yet, I decided to make my own spring by creating fun food art for kids. For me, getting creative blows off some of the winter blues. I wanted to try to create reminders of spring using Tyson chicken nuggets and other food items.
I'm using chicken nuggets because kids love them and I hope parents and kids are inspired to play with their food and make art that makes them think of spring.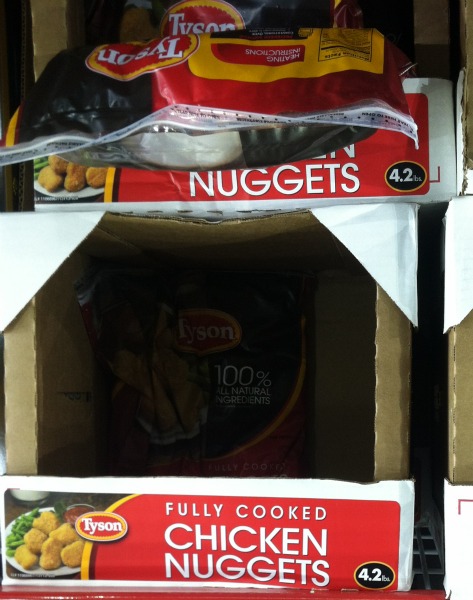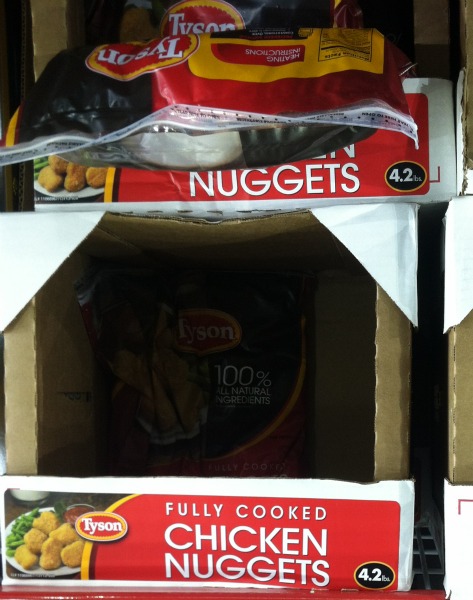 I stopped by Sam's Club to pick up the items I needed. I tried to stay focused and only pick up the required items, but other things found a way into my shopping cart. How does that happen? I grabbed the chicken nuggets, ketchup, and peppers, but strawberries and a new pair of pants for Em came home with me as well. Actually, I guess that's not too bad considering the number of items I resisted buying.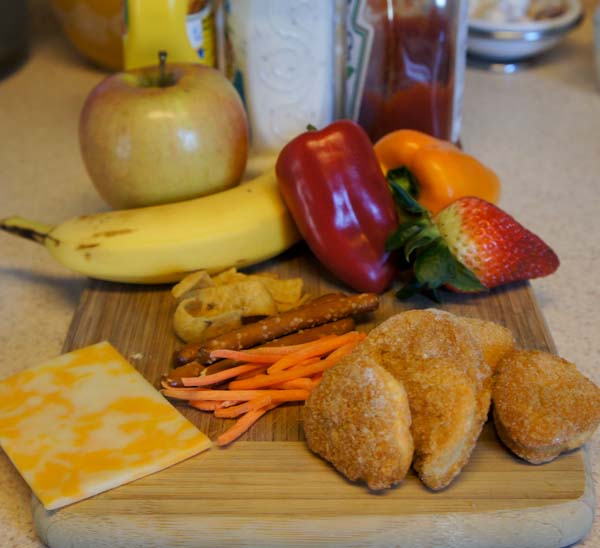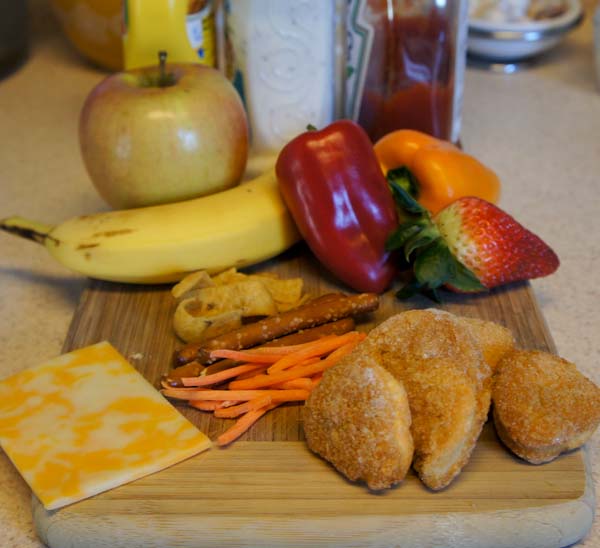 Back at home I gathered up everything I thought I might use to make some fun food art.  By the way, this is a great way to encourage your child's creativity. Just give them a variety of items and ask them to make you a picture.
It's been a while since I've used food to make art, but here goes nothing. My first attempt was a simple smiley face. Easy enough for even the youngest child to make. Although, you may want to cut the food for them.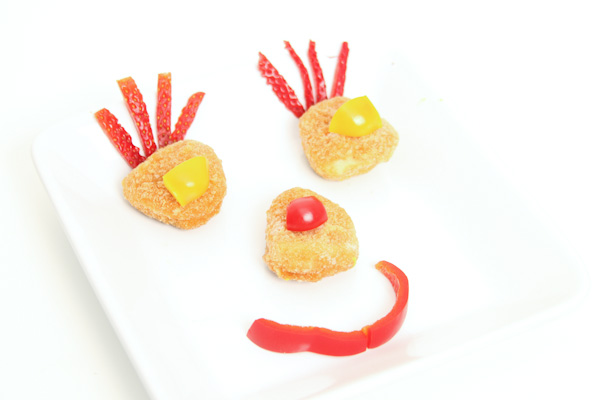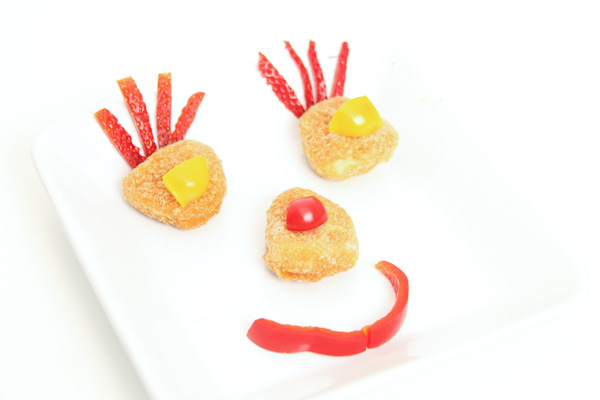 INGREDIENTS:
Tyson Chicken Nuggets, cooked
Red pepper, cut in slices
Yellow pepper, cut in small rounds (or attempted rounds in my case)
Strawberry, cut into strips
Ketchup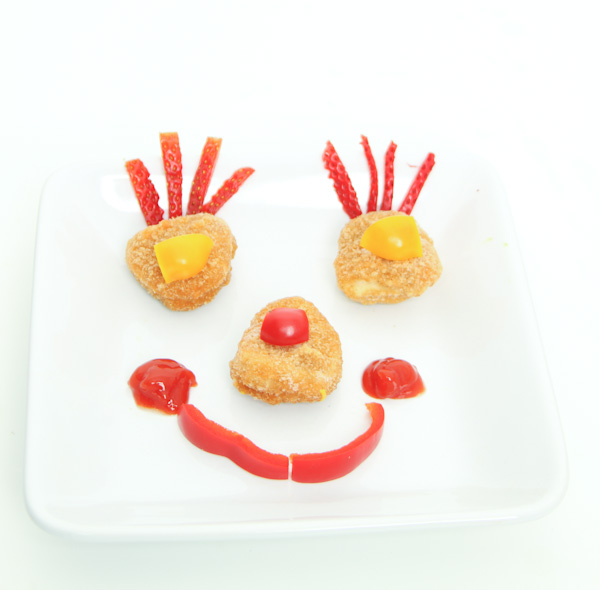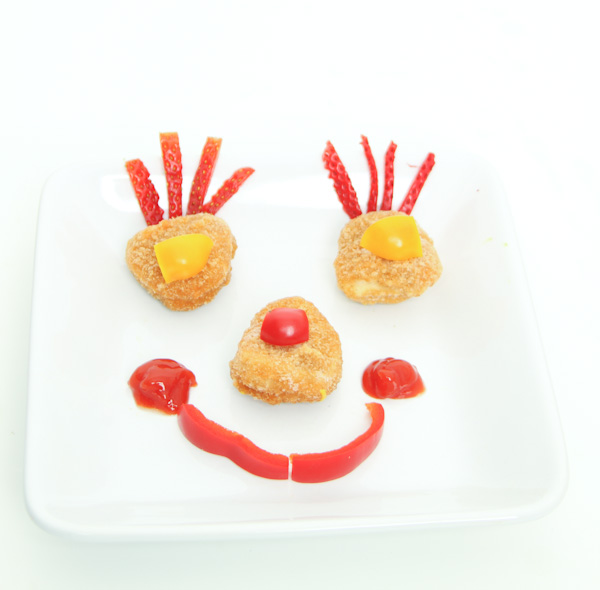 Ahh….so cute. It's already blowing off some of my winter funk.
Next up is my attempt at some adorable nugget monsters. Not sure if I'm successful or not, but here goes.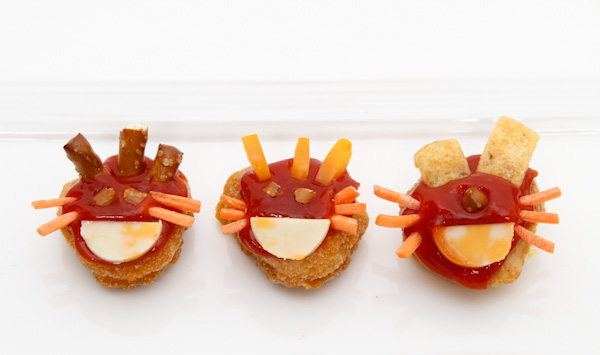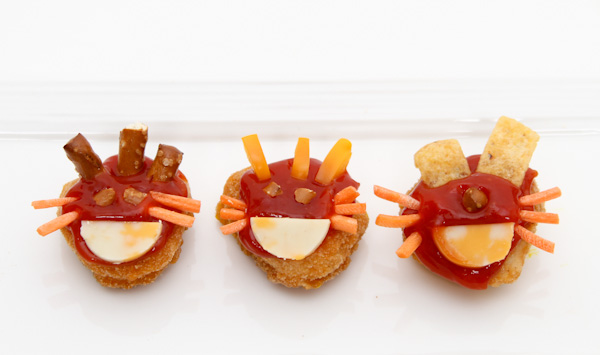 INGREDIENTS
Tyson chicken nuggets, cooked
Ketchup
Shredded carrot
Pretzels broke into pieces
Yellow pepper, cut into strips
Fritos
Cheese slices, cut into semi-circles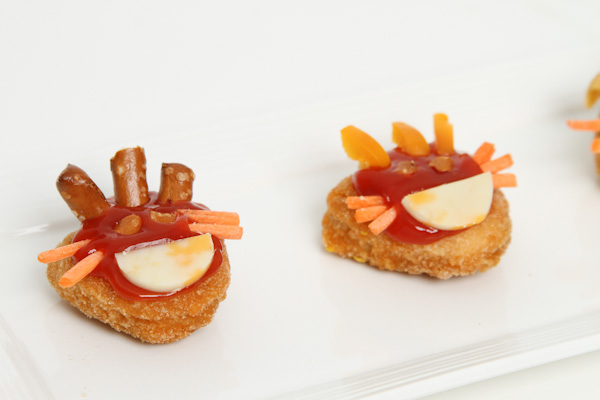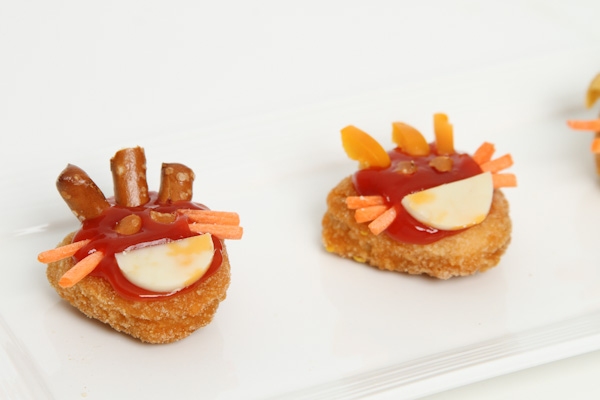 I think they turned out pretty cute and I bet little ones would be happy to gobble these monsters right up.
Ok, now that I've warmed up I'm moving into my spring ideas. I'm thinking of palm trees and spring break so I came up with this idea.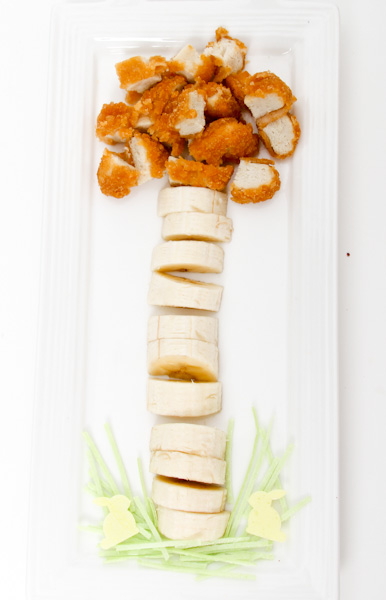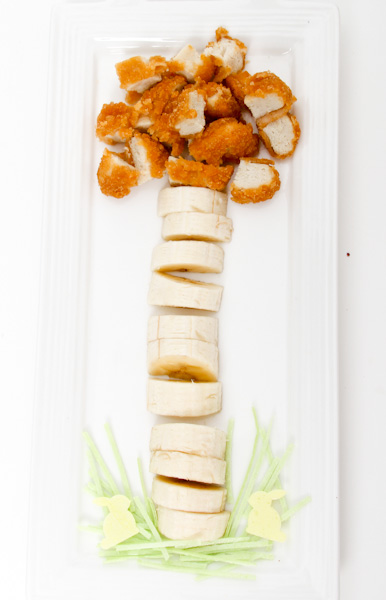 INGREDIENTS
Tyson Chicken Nuggets, chopped
Banana, cut in half lengthwise, and then into slices
Edible basket grass and edible sugar bunnies (found in Easter items during the holiday)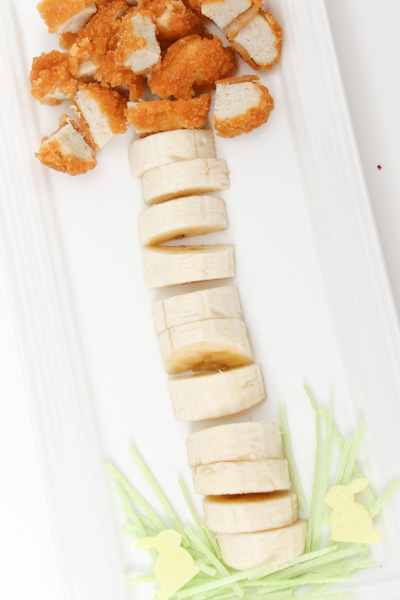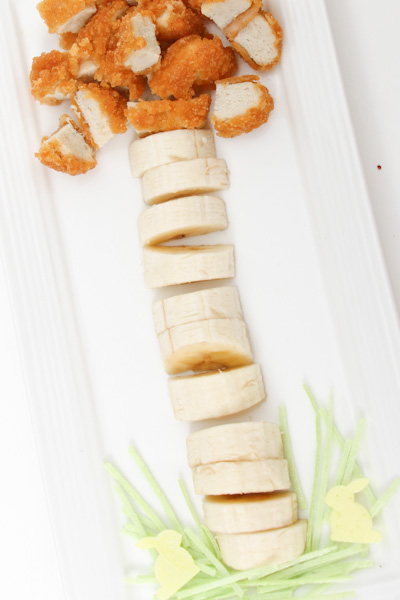 I love how my palm tree turned out. Since I'm not going anywhere for spring break this was a nice reminder that someplace, somewhere has sunny skies and palm trees.
My last attempt was a flower garden. I'm impatiently waiting for spring flowers to start blooming here.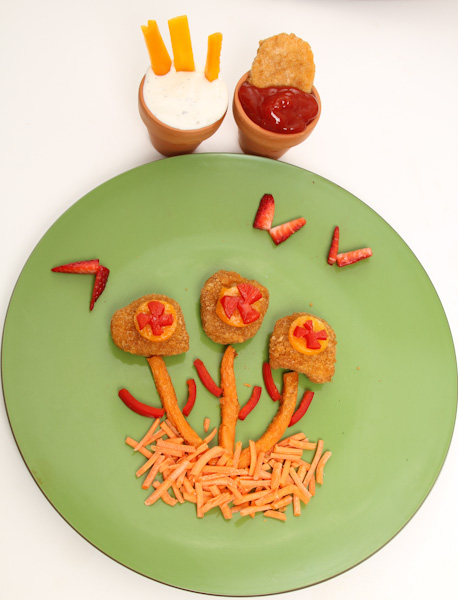 INGREDIENTS
Tyson chicken nuggets
Shredded carrots
Sweet potato fries
Peppers, cut into leaves and flower centers
Strawberry, cut into strips for birds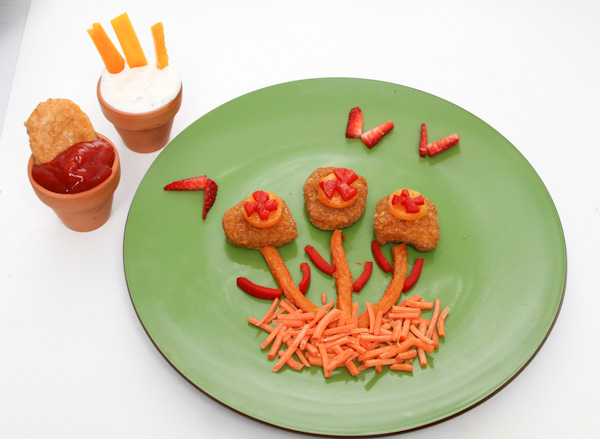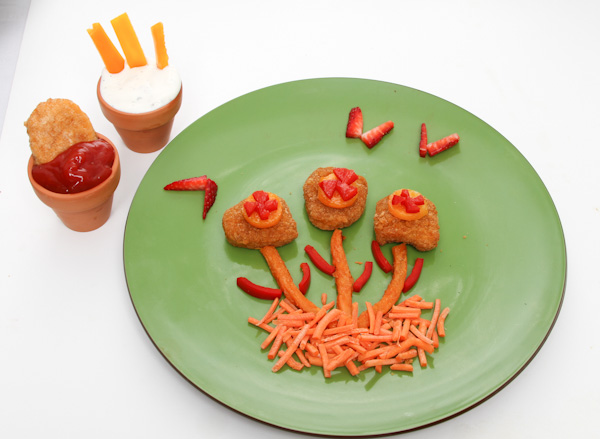 I had a lot of fun creating art with food. I'd love to hear your food art ideas.