I received a pair of headphones to facilitate this review. All thoughts and opinions are my own.
A new revolution in music listening device is now available from Frends. These headphones, created especially for women, take into consideration things like long hair, earrings, comfort, style and fashion. All that as well as excellent sound. Frends headphones makes music better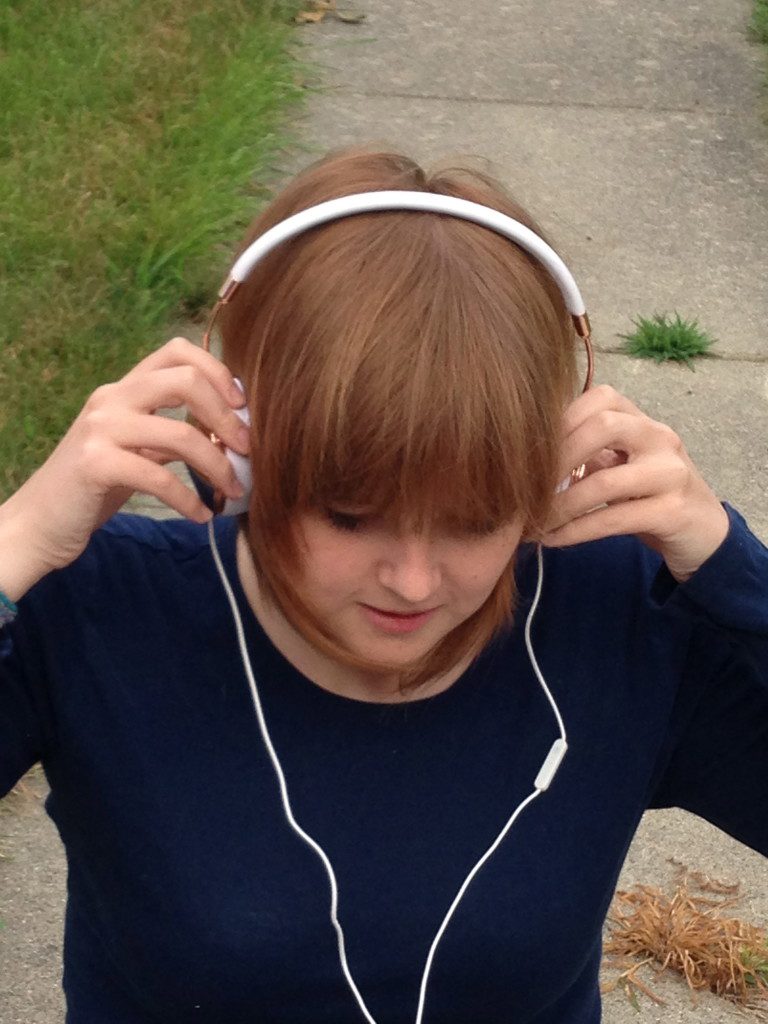 What I love most about these headphones that they eliminates hair snags, my typical headphones tend to catch in my hair when adjusted, but these ones have an internal band that stops this from happening. If you've had your headphones caught in your hair a time or two you'll appreciate this feature.


In addition, the headphone are made so that you can easily wear them with earrings. The ear cushions are made with memory foam so they press gently against me without any pinches. Yes, that makes me want to do a bit of a happy dance.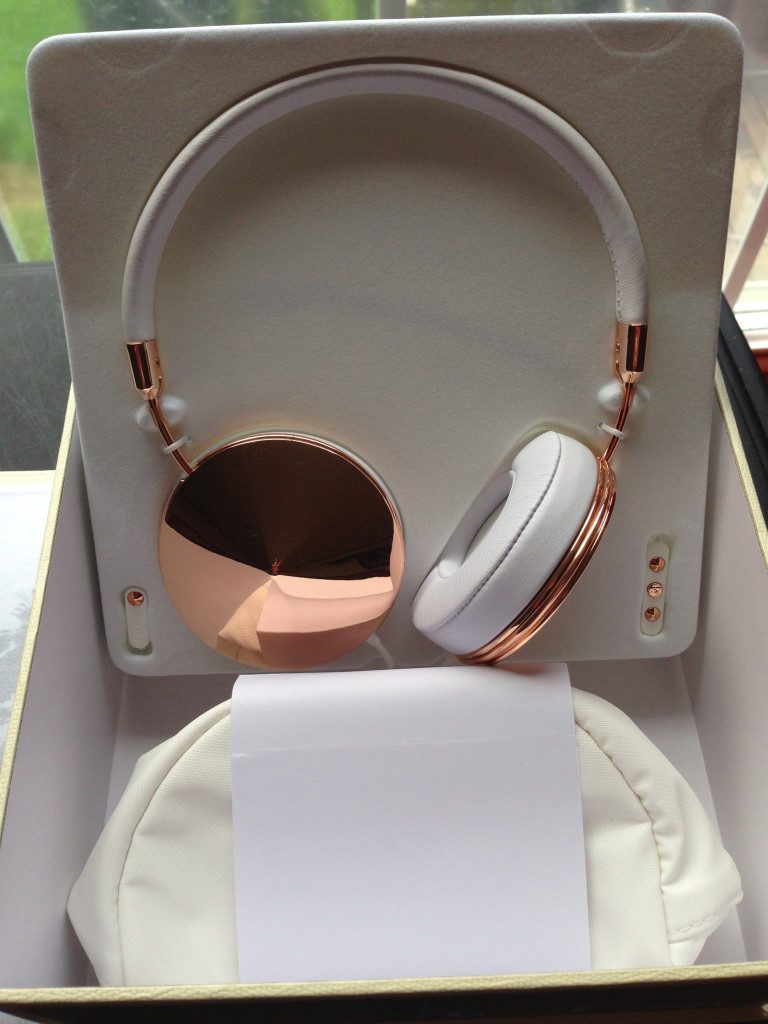 Another great design component is that they fold up easily to fit inside your purse or backpack. The headphones come with a sleek white case that not only protects the headphones, but also provides excellent protection while they are tucked away in your bag.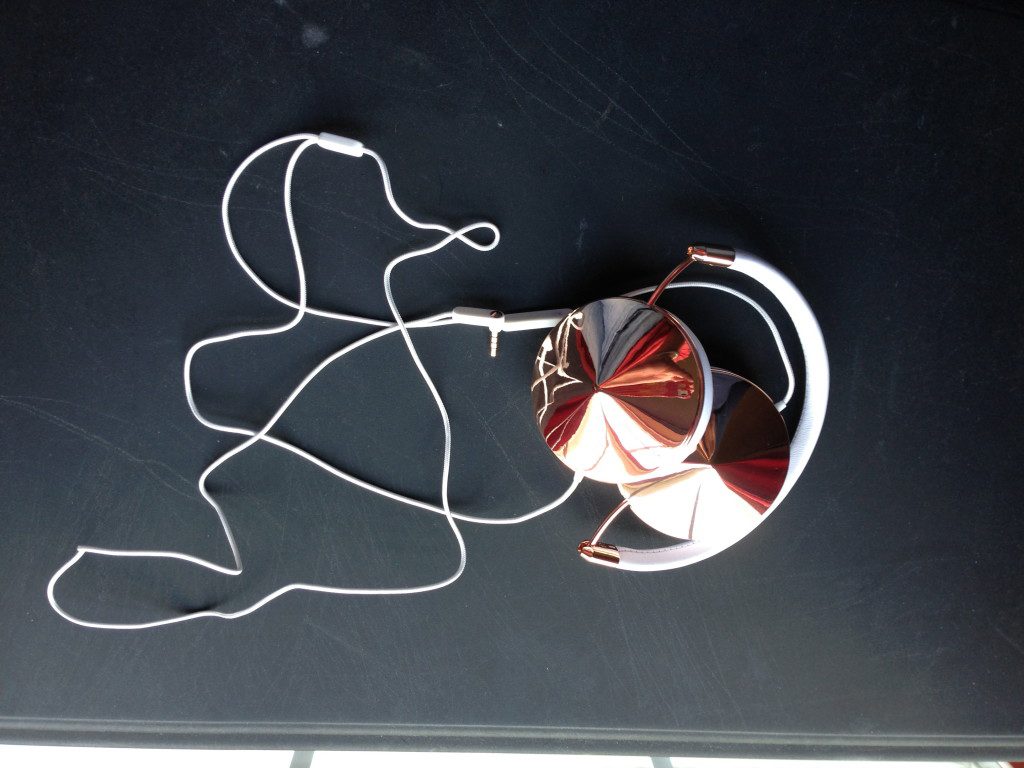 The contrast in the colors, fabric, and metals are all combined to give the headphones the look of designer jewelry. I enjoyed the look and touch of the genuine white leather with gold hardware on the earpieces. The designers really did think of everything by using a soft touch fabric cord instead of a rubber cord. In my opinion, it makes them more fashionable as well as durable for use.
These headphones offer a premium listening device that has taken into account how women like to listen to music. This included lowering the base that is found strongly in typical headphones. They have a three-button control microphone on the cord that allows the listener to control phone volume, music and phone calls.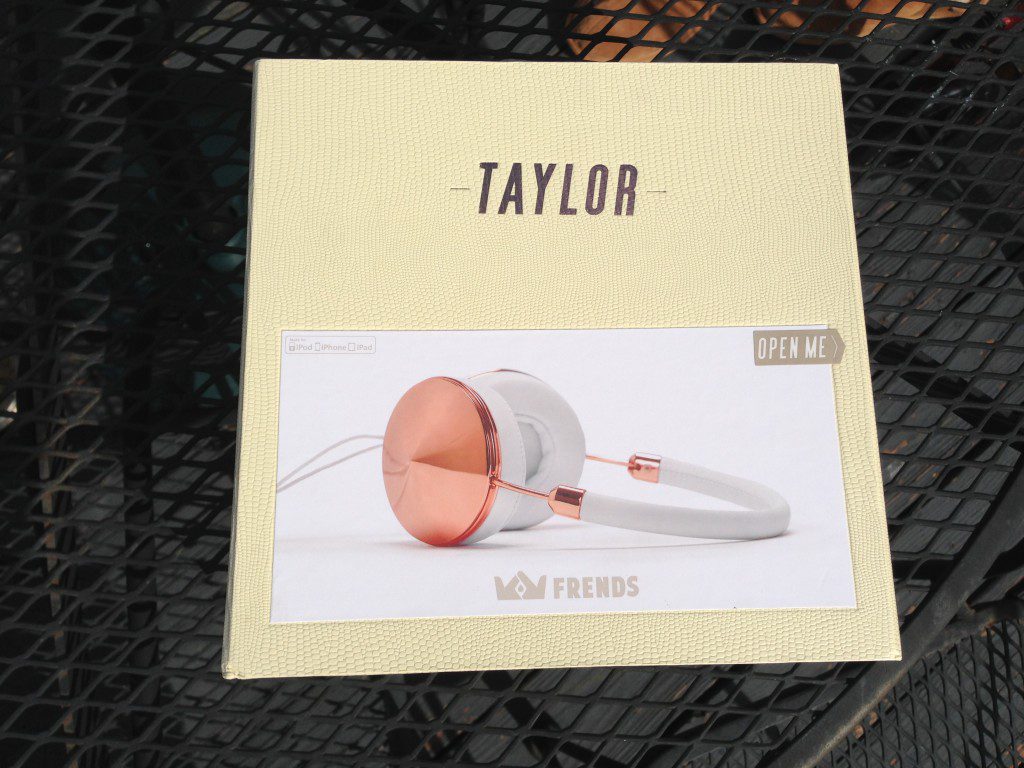 I'm sure the most important thing you're wondering is where you can find these awesome, made-for-women, headphones. The answer is easy. The Frends Taylor Gold headphones are available at Best Buy Mobile Stores across the country. These mobile stores are usually found in malls or shopping centers and focus just on mobile devices and accessories. The non-commissioned staff is highly trained to help you find the right phone and accessories as well as the right wireless carrier. All that plus they will help you set up and activate your new phone with the complimentary Walk Out Working program. Pick up at the store is incredibly easy. Since I had just he headphones to pick up I was in and out of the store in minutes. The staff was incredibly helpful and it's definitely a place I will shop again. To find a Best Buy Mobile specialty store near you be sure to visit www.BestBuyMobile.com.
JustShortOfCrazy readers are being offered 10% off Frends headphones now through August 10th by clicking here!
If you looking for quality headphones designed with the consideration of women in mind you have to look no further than Frends Taylor Gold as the design and comfort has what women need.
disclaimer: The reviewer has been compensated in the form of a Best Buy Gift Card and/or received the product/service at a reduced price or for free