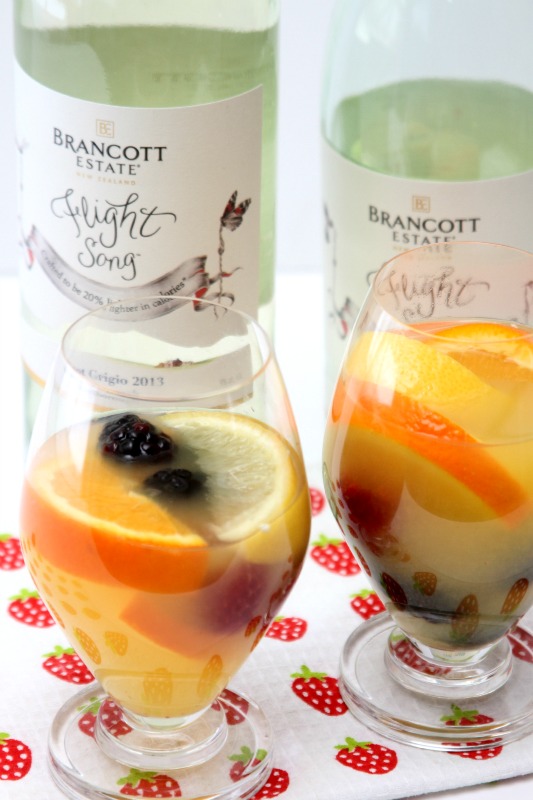 I participated in an Influencer Activation on behalf of Influence Central for Brancott Estate Flight Song. I received product samples and a promotional item to thank me for my participation.
After the holidays I try to start paying a little closer attention to my caloric intake and eat a few more fruits and veggies. I keep resolutions light and easy. I don't want to be part of the 75% of people that break their New Year's resolutions after a week. Fun resolutions are a lot easier to follow. So I may pay closer attention to what I'm eating and drinking, but, thanks to Brancott Estate, I don't have to give up my wine. Thankfully, they offer Flight Song wine which is 20% lower in calories, but still has the quality and taste I expect in a nice wine.  This Flight Song wine cocktail is an easy and fun way to keep your New Year's resolution.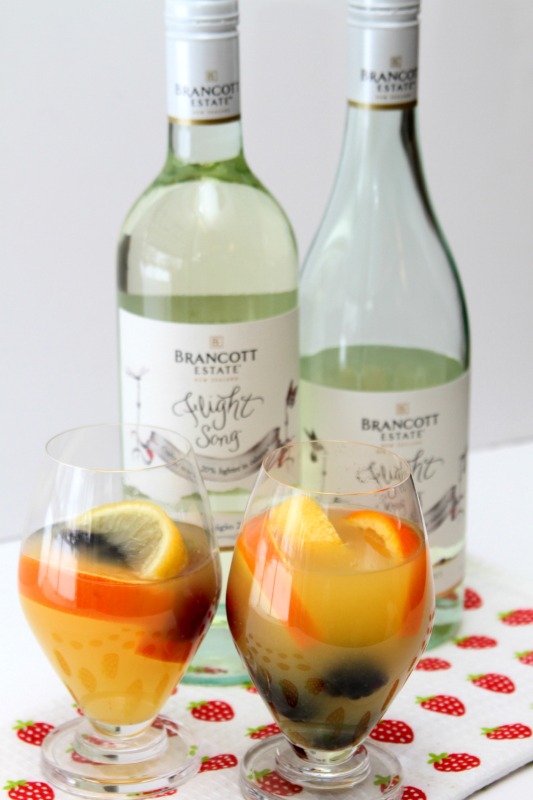 Since watching calories and eating my daily requirement of fruits and vegetables is always on my January eating plan I combined Brancott Estate Flight Song Wine with a glass full of fruit and fruit juice. As far as I'm concerned it's a New Year's win-win with my Brancott Flight Song Wine Cocktail recipe.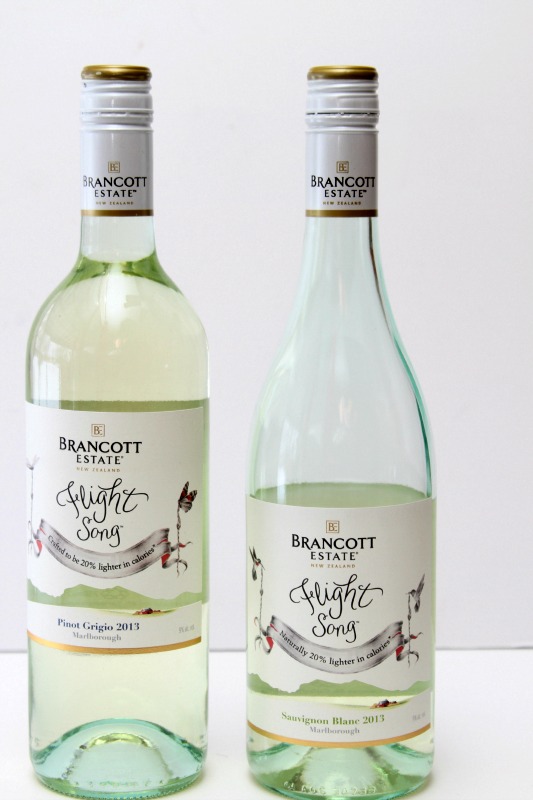 Brancott Estate was the first to plant and create the world's first Marlborough Sauvignon Blanc wine. Additionally, they make Marlborough Pinot Grigio. The Marlborough Sauvignon Blanc has pink grapefruit and passionfruit notes with a nice lemon acidity. The Pinot Grigio has notes of apple and pear and is complimented with white peach and guava flavors. The Sauvignon Blanc and the Pinot Grigio both make a perfect base for my Flight Song Wine Cocktail Recipe.
Wine Cocktail Recipe
4 ounces Marlborugh Sauvignon Blanc
2 ounces orange juice
2 ounces lemonade
raspberries, blackberries, orange slices, lemon slices
Place a handfull of berries, an orange slice and a lemon slice in a cocktail glass.
In a martini shaker add sauvignon blanc, orange juice, and lemonade and fill shaker with ice. Shake for a minute. Strain into fruit-filled glass.
Serve immediately