Amazing things happen when some of the best chefs come together to compete for the title of World Food Champion at the Final Table in Columbia, South Carolina.
You can expect live entertainment, interactive exhibits, and, of course, great food!
You'll meet the World Food Championship's final chef competitors as the compete in "The Final Table" and enjoy some great music.
I have it on good authority that chefs know how to throw a party and show people a good time which means that this event is about to be lit.
Make your way over to the University of South Carolina in Columbia, SC from April 30-May 1, 2022 to experience an epic culinary even unlike any other at the Final Table Outdoor Expo Event.
FINAL TABLE OUTDOOR EXPO EVENT DETAILS
Lucky for you, Capital City – Lake Murray Country is known for its culinary delights around the area.
Which means you will not go hungry as you wander around the food festival that will take place from 10 a.m. to 3 p.m. on Saturday, April 30, at Boyd Plaza (1515 Main St, Columbia)
10 category champions will compete at the McCutchen House on the University of South Carolina's historic Horseshoe, only one will be crowned the World Food Champion at the Final Table.
The competition will be filmed for a special Final Table TV broadcast later in the year.
The contest will last from April 30 through May 1, featuring three rounds of challenges inspired by local cuisine experts. Like previous Final Table events, the 2021 finalists will participate in an elimination process that narrows the 10 Food Champs to five, then three and ultimately one winner. More details on the specific challenges will be revealed soon.
Even though the Final Table winner will be help as classified until its televised you'll be able to meet the competitors at the Final Table Outdoor Expo.
While you're in the area make sure you explore some of the fantastic attractions the area has to offer!
OTHER THINGS TO DO IN CAPITAL CITY / LAKE MURRAY COUNTRY
Columbia Museum of Art
A few steps away from the State Capitol Building of South Carolina, the Columbia Museum of Art (CMA) stands as a doorway to a world of color, history, diversity, and innovation.
Sitting at the center of downtown Columbia, CMA connects the community around it, providing both the locals and travelers a place to learn, create and socialize.
The museum features internationally known collections, traveling shows, and modern art pieces.
Visitors can take the opportunity to celebrate the four-county area's local chefs by planning their own side culinary tour. Check out our dining recommendations for Lexington, SC.
True to its belief, "art is meant to be experienced, not just seen," CMA consistently opens its doors for art classes, workshops, and other participatory activities.
Mast General Store
"The store that has everything" traces back its roots to 1883 and stands as a silent witness to history.
Currently located in 9 different cities of 3 different states, Mast General Store carries brands from A to Z. Shop for men, women, kids, and even pets.
Whenever we are anywhere near a Mast General Store (there's just a handful in the South), we always stop. There are always so many cool things here. Plus a pretty good clothing and shoe selection.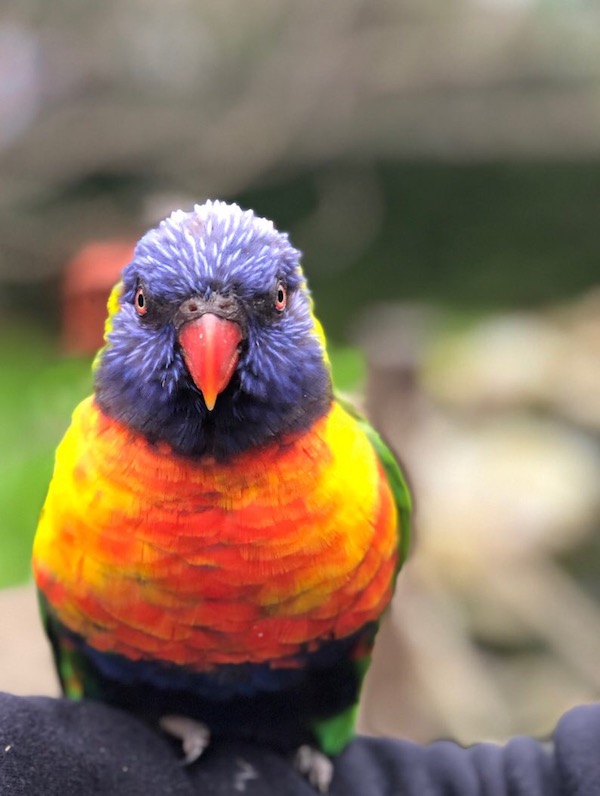 Riverbanks Zoo & Gardens
Home to about 2,000 animals, the Riverbanks Zoo first operated in the spring of 1974. Four decades later, the zoo continues to provide a unique wildlife experience to more than one million annual visitors.
You would be absolutely BANANAS to be this close to Congaree National Park and not go. (Also, I'm not throwing shade because crazy is in my name, but you're going to want to go!)
First, it's the only National Park in South Carolina.
Secondly, it's pretty freaking awesome.
Finally, it's one of the few places you can watch synchronized fireflies. Sadly, the dates for the fireflies don't coincide with the Final Table Outdoor Expo event (dates are May 20-22 and May 27-29, 2022), but it's still a really cool reason to visit the park.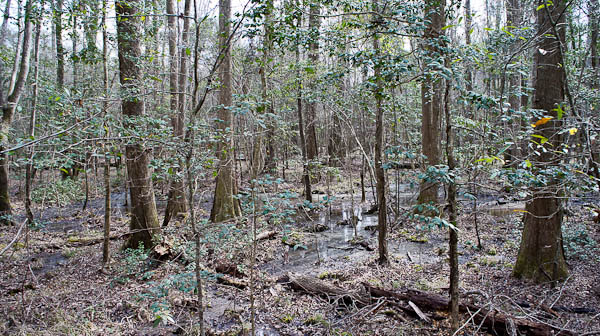 Psst. the park is open 24 hours so if you go in the evening, and the weather conditions are right you MIGHT get lucky and see some fireflies. They might not be flashing in harmony, but seeing them is always a bit of a thrill.
The Congaree National Park has a 2.4 mile boardwalk loop path that offers a wonderful walk through the park. Part of the boardwalk is raised off the forest floor and some is level with it.
The entire loop is a nice way to stretch your legs after being in the car. Make sure you pick up a loop guide in the visitor center. There is great bits of information in it that tells what you are seeing. We learned about snags, knees, and old tress.
You can read about our Congaree National Park experience!