I was recently invited to dinner with friends at Famous Hamburger in Dearborn. The catch, dinner wouldn't be until 9:30pm. A couple of the girls are observing Ramadan so they weren't able to eat until the sunset. It is definitely later than I'm used to eating dinner, but it was worth the wait to hang out with friends and enjoy some very tasty burgers.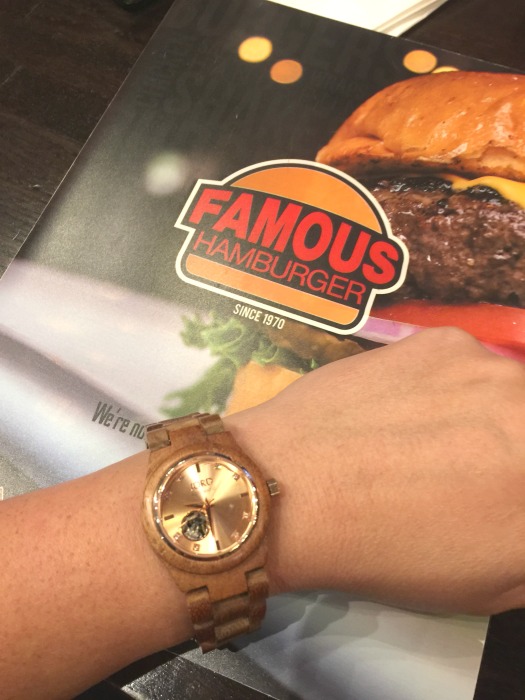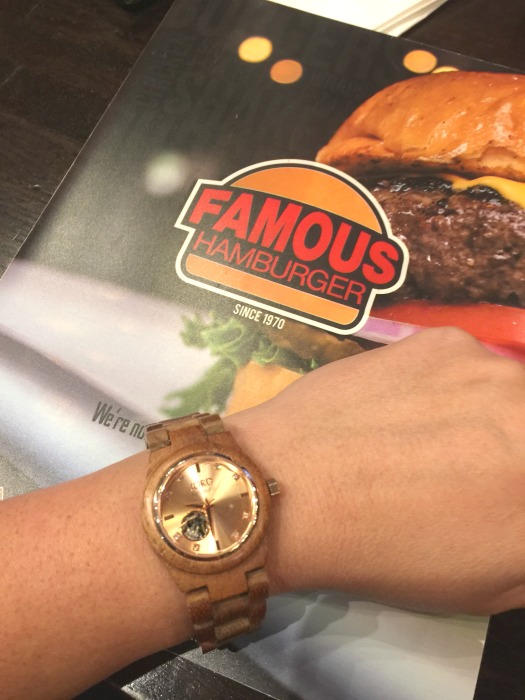 BIG credit goes to those that observe Ramadan, pretty sure I couldn't go all day without eating/drinking. Yes, that is 9:30 PM.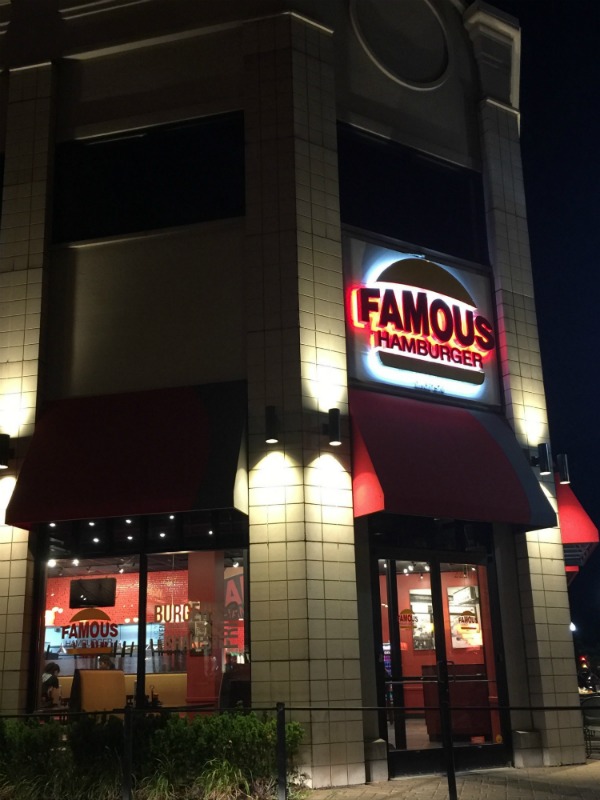 Famous Hamburger is a table service restaurant with a great selection of burgers including a black bean burger, falafel burger, and chicken burger. There is also an extensive list of shakes and malts.
YOU MIGHT ALSO LIKE: 50 DAYS OF MICHIGAN SUMMER FUN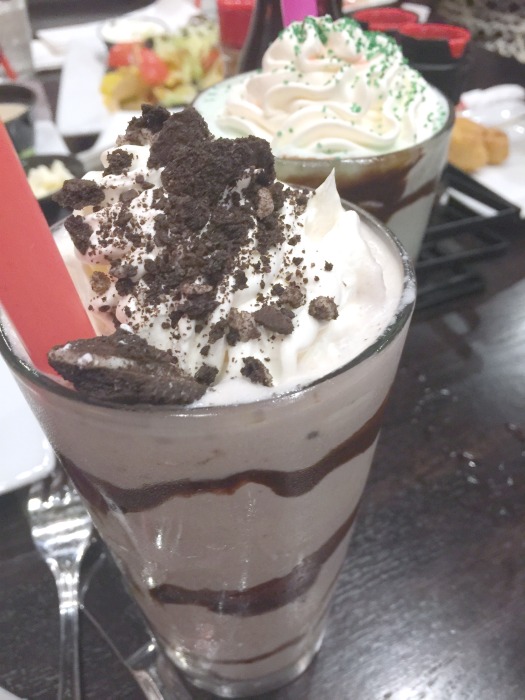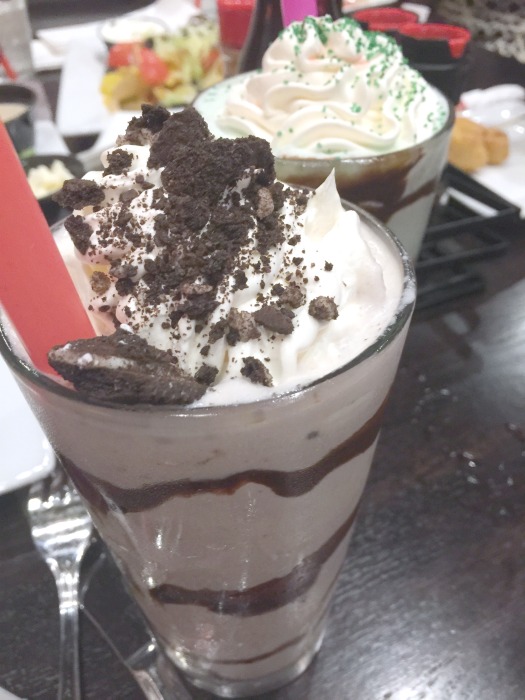 Of course, the shakes are available with or without whip, but if you are already ordering a shake you may as well go all the way and enjoy the whip.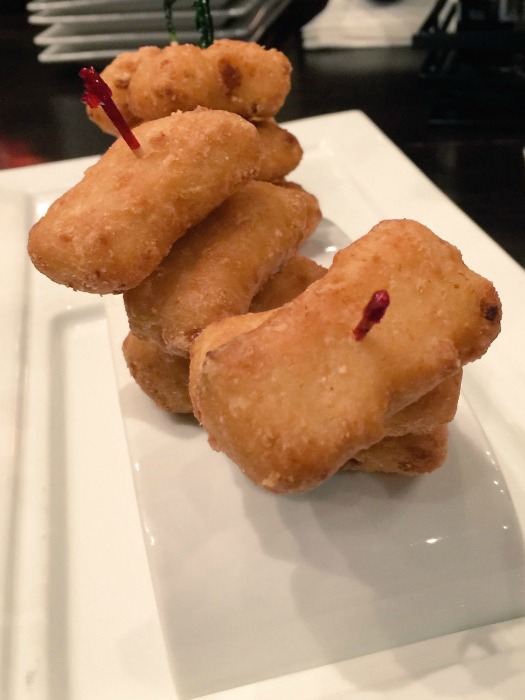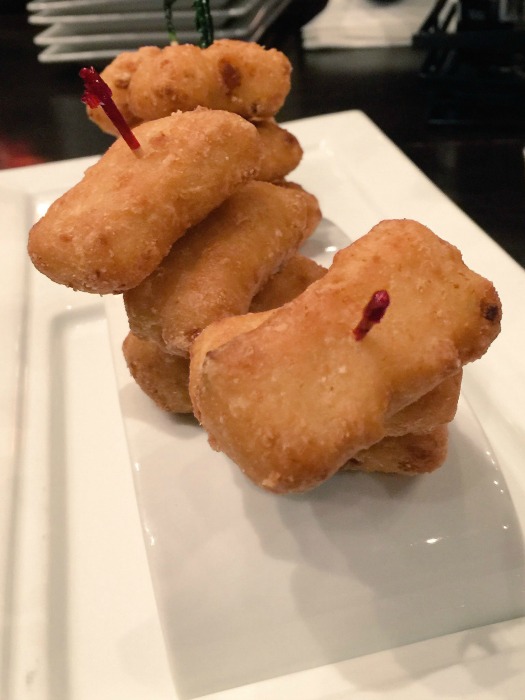 Famous Hamburger may be famous for their burgers and shakes, but their appetizers are worth talking about as well. Their mac & cheese bites are delicious. Little bits of macaroni & cheese rolled in breading and deep fried then served piping warm to the table. So very good!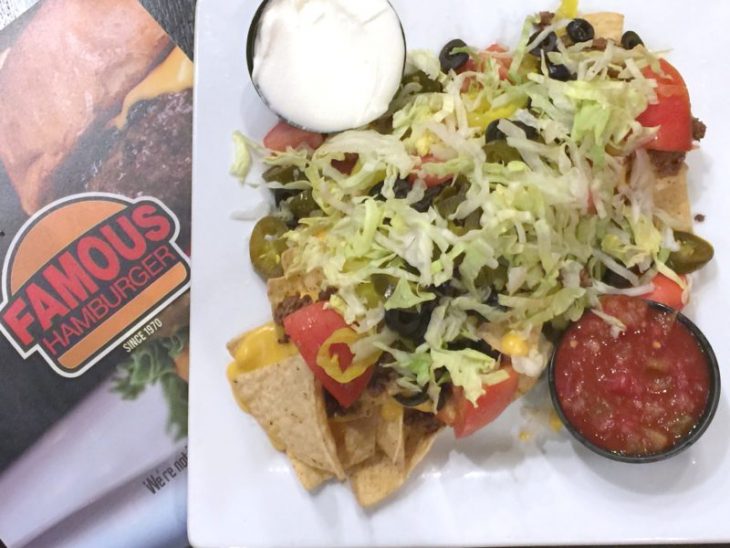 Their nachos are equally as good and you can order beef, chicken or vegetarian nachos. We tried both the beef and veggie nachos and were very happy.
YOU MIGHT ALSO LIKE: 30 REASONS TO VISIT MICHIGAN'S UPPER PENINSULA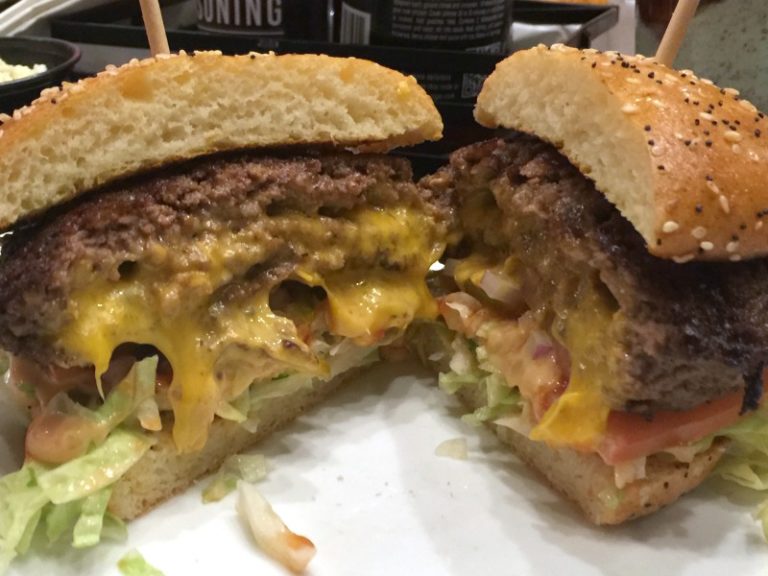 Famous Hamburger also offer gluten free bread which a couple friends ordered and had only good things to say about it. I've heard that sometimes gluten free bread can be iffy, but that this one was excellent. The hamburger above is the Juicy Lucy burger that is stuffed with cheese and then cooked. All kinds of melty cheese goodness in the burger. YUM!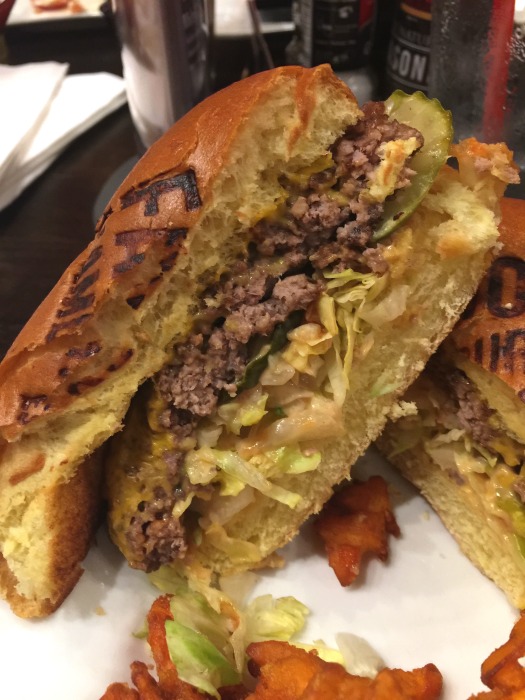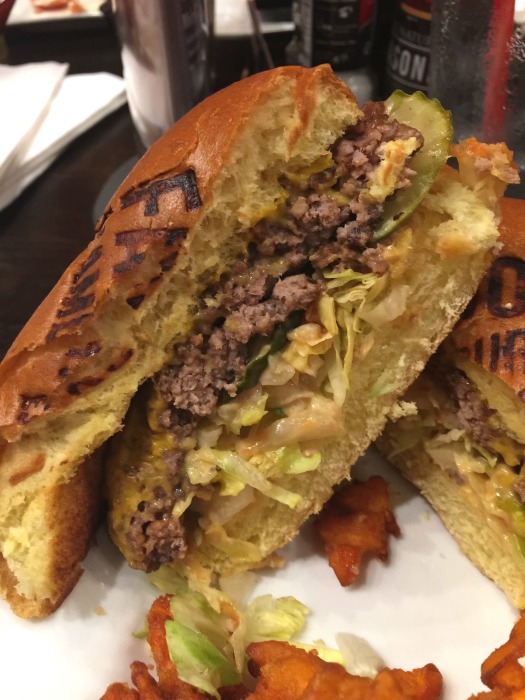 I ordered the Classic Cheeseburger (pictured at top) and it was delicious. I LOVE that they sear the restaurant name into the hamburger bun.
The next time I visit I'm trying the falafel burger. Falafel is one of my favorite things to eat, but they were, unfortunately, out of them when I visited. A couple people ordered the black bean burger and really liked it. I want to take the kids here. We seldom all go out to burger places together because Em is vegetarian and most burger joints don't offer good options, but I think she would like the options here!
KNOW BEFORE YOU GO
22207 Michigan Ave.
Dearborn, MI 48124
313.436.0705
Mon-Thu: 10am-11pm
Fri & Sat: 10am-12am
Sun: 12pm-11am
Disclaimer: Big thanks to Famous Hamburger for hosting my visit.
***PIN FAMOUS HAMBURGER TO PINTEREST***