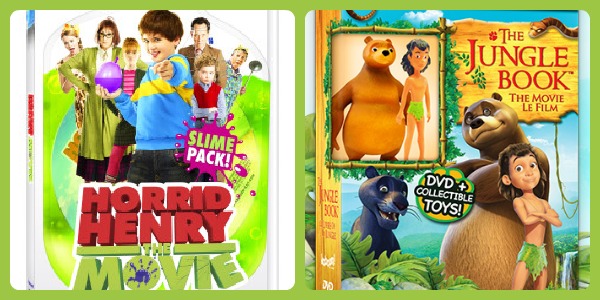 Family movie nights are one of our favorite things to do especially in the winter when its too cold to go outside. Animated films, kid films, drama, romantic comedies, etc, we are always looking for fun movies for our movie nights. I recently came across two movies that are perfect for families with younger children. Oh, who am I kidding, we watch these movies as well. The movies may be intended for a younger audience, but they are enjoyed by all age groups.
Pop up some popcorn (use a hot air popcorn maker and organic popcorn for best results), change into your cozy clothes and get comfy on the couch for a couple hours of snuggle time and entertainment.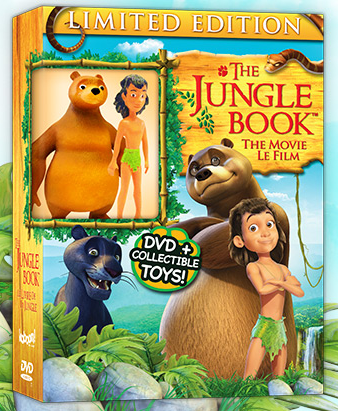 The Jungle Book the Movie: Rumble in the Jungle is available now as a limited edition with collectible toys, which are adorable, at Walmart stores. It will be released nationwide in May 2013.
ABOUT THE MOVIE: "There's trouble in the jungle, and as usual, Mowgli and Mani are at the center of it all! While they enjoy their time drumming away at logs in the jungle, Shere Khan plots to put an end to the noise. Meanwhile, Tabaqui is stuck in a well, Appu gets lost, and there's something fishy going on at the Cold Lair. Will Mowgli escape the clutches of the evil Shere Khan and manage to still have time to join his friends in the jungle rhythm? This full length film is sure to bring you the best of The Jungle Book."
AVAILABILITY: Exclusively at Walmart stores for $14.86; nationwide in May 2013.
LEARN MORE: http://www.phase4films.com/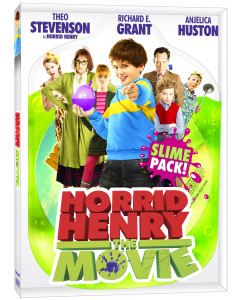 Horrid Henry The Movie Horrid Henry: The Movie, based on the popular children's book series, will be available as a limited edition with an official Horrid Henry "slime pack" exclusively at Walmart stores starting March 12, 2013.
ABOUT THE MOVIE: "When Henry fails yet again to hand in his homework for the umpteenth time, he inadvertently sets off an unexpected and curious chain of events. He forms an unlikely alliance with Moody Margaret, the infuriating girl next door, outwits corrupt School Inspectors, topples an evil Headmaster, wins a talent contest, and stands up to his ultimate nemesis. With each antic crazier than the last, Henry finds himself inexplicably trying to save the very school which he has always professed to hate."
AVAILABILITY: Exclusively at Walmart stores for $14.86
LEARN MORE: http://www.phase4films.com/
These are two great movies that will provide your family with a memorable family movie night!
Enjoy.
disclaimer: i received product and compensation to facilitate this review. as always all opinions are 100% my own.