Here are some great games and activities that are perfect for the entire family. Spending time together as a family is one of the best gifts you can give to each other this holiday season.
I hope you enjoy these family fun gift ideas.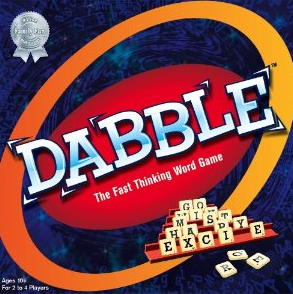 We love a good word game and Dabble takes it up a notch by giving you 20 tiles and 5 minutes to create 5 words. 1-2 letter, 1-3 letter, 1-4 letter, 1-5 letter, and 1-6 letter word. You'll use all your letter tiles to create the words. Leftover tiles are points added to the winner's score. Highest score wins. So much fun and requires some very creative thinking.
Learn more: Twitter or Facebook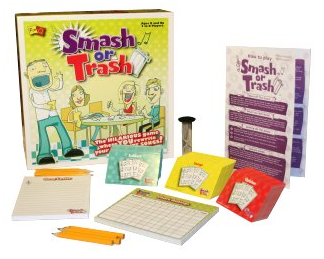 You know how you THINK you know the words to a song, but you completely screw them up?? (yikes, hope that just doen't happen to me) Well, now we have the opportunity to rewrite the words to our favorite songs. Each player gets a Songs card and a Subject card. Then you are given time to write as many lyrics about the subject to the tune of the listed song.  The songs are performed and players vote for the ones they like best. Once all the rounds are completed the player with the most points wins.
Take your family on a trip around the world or the U.S. without ever leaving your home. Little Passports gives you the opportunity to enrich your child's life without breaking the bank. Created for children ages 5-12, Little Passports takes you and your child on a journey with Sam and Sofia as the explore and discover new places. Right now you can save Save 10% on Little Passports order when you use code NOV10 through end of November.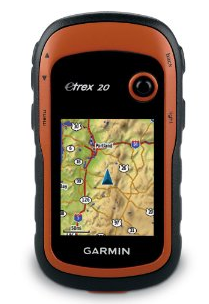 If your family hasn't discovered Geocaching yet you are in for a real treat. This is a great activity that gets your family outside and moving while hunting for hidden treasures. The only thing you need to geocache is a handheld GPS. Then, using geocaching.com, locate coordinates to caches hidden near you, enter the numbers into your GPS, and off you go to find the cache. We have spent hours hiking and locating caches and have over 200 finds. This is a great activity any time of the year. It could quickly become a tradition for the holidays.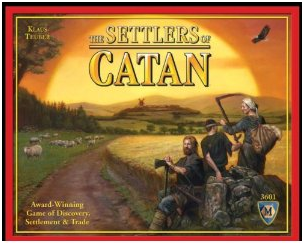 A great family game that requires strategy and cunning to dominate and win. Players are recent immigrants to the newly populated island of Catan. The object is to expand your colony by building settlements, roads, and villages and by harvesting commodities from the land around you. Trade sheep, lumber, bricks and grain for a settlement, bricks and wood for a road, or try to complete other combinations for more advanced buildings, services and specials. Great for ages 10 and up.
disclaimer: affiliate links may be in some posts.
Cheers,