This fabric wreath is so easy to make and it looks so cute on the wall. First gather up coordinating fabric scraps, old linens, ribbon, etc. If you are going to purchase fabric I think a 1/4 yard of a couple different fabrics would be more than enough.
I purchased most of these out of the remnant bin at the fabric store. The tulle gives it a nice texture.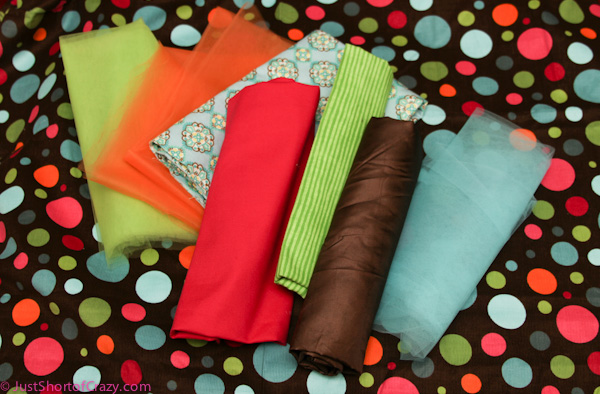 Using pinking shears cut fabric into 1/2″ to 1″ wide strips about 6 inches long. Straight scissors would work as well if you don't have pinking shears available.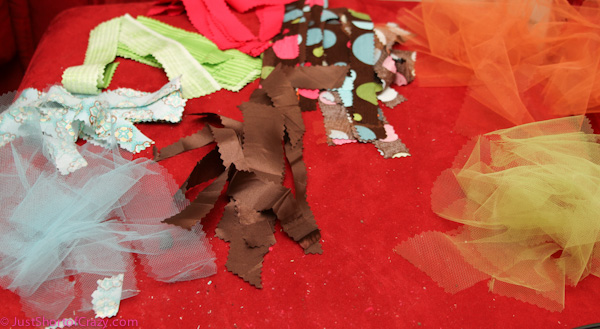 Take a wire hanger. Unbend it and then reform it into a circle. You may have to use pliers to crimp the ends down a bit.
However, you'll also be tying fabric over these ends so there shouldn't be any sharp points on your finished wreath.
Start tying fabric around the wreath. Double knots work well.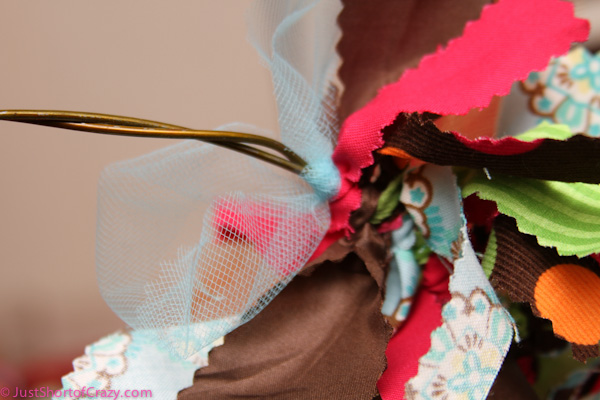 Keep tying strips of fabric in a random order until the entire circle is covered.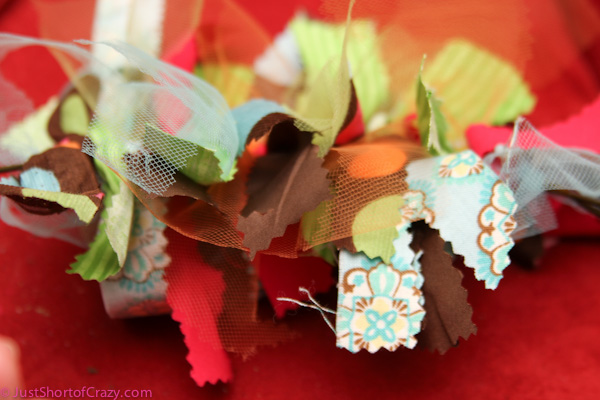 Tie some extra strips together and then tie to wreath to create the hanger. (See the first image).
Easy peasy. Great For Gifts!
***PIN THIS FABRIC TUTORIAL TO PINTEREST***