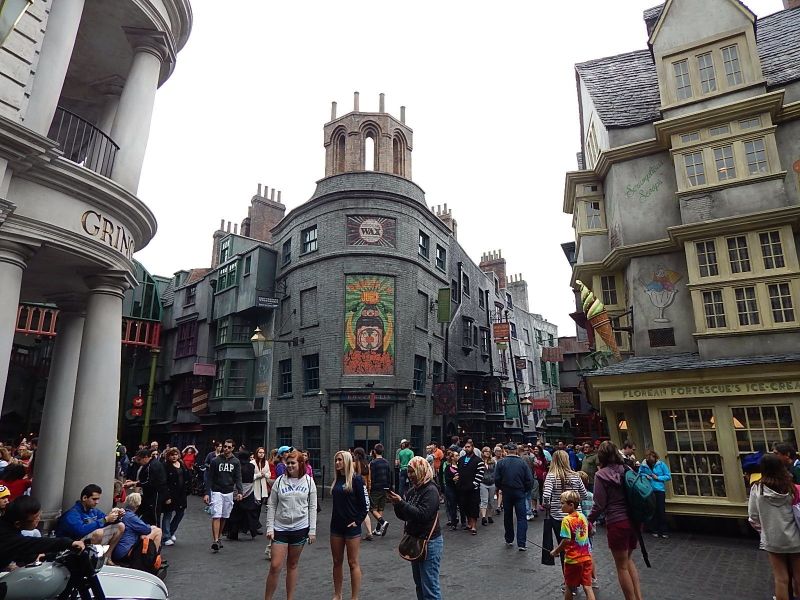 The kids and I have been enthralled with Harry Potter since the very first book was published. They grew up right along with Harry Potter and the books and movies became a fun part of their childhood. Now that they are both adults we all still enjoy the world of Harry Potter. Em & I recently had the opportunity to visit Universal theme parks in Florida to see the world of Harry Potter up close and personal. We stepped into the snow covered peaks of Hogsmeade, visited the bustling world of Diagon Alley and rode Hogswart Express between the two. Universal Studios Florida and Universal's Islands of Adventure made us feel like we just stepped into Harry Potter's world.
Our first stop was to Hogsmeade Station to catch a ride on the Hogwarts Express to Diagon Alley. We visited on a day that started out overcast and dreary which worked out well since there wasn't a line for the train. We entered the station and wound our way from the lower level up to the train platform where the Hogwarts engine waited in a haze of puffy white smoke that was spewing from it's stack.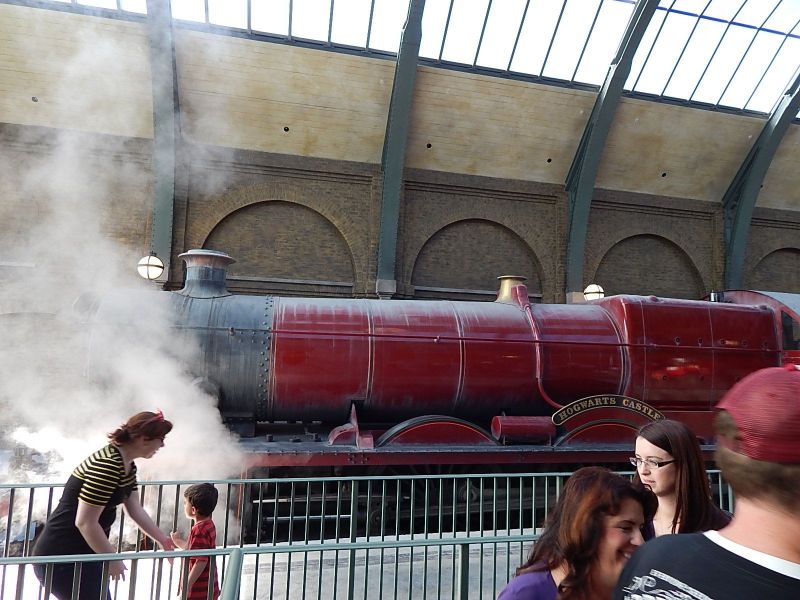 A Hogswart prefect guided us onto the train and into our private car. The seats in our car were covered from the exact same material that was used for the train cars in the movie which was so. very. cool. As we traveled from Hogsmeade station to Kings Cross station we were visited by Hermione, Harry Potter and Ron. We also watch the English countryside pass by outside our train window. It is a fun interactive experience and one not to be missed.
After stepping off the train onto platform 9 3/4 of Kings Cross Station we made our over to Diagon Alley, which is deceptively hidden behind a wall.  Walking along the street you have no idea the fun that is being had just a few steps away. Be sure to watch for the alley entrance or you could find yourself passing it by.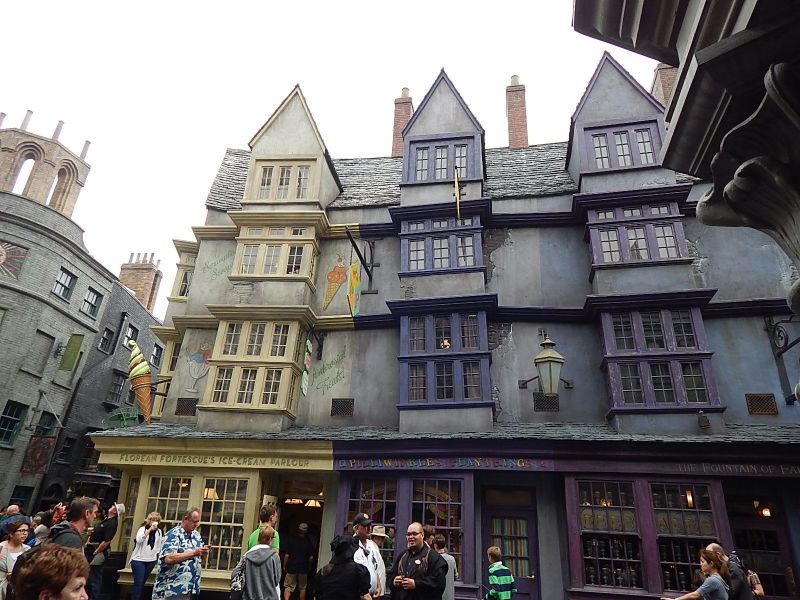 Diagon alley is a bustling district where you can "see a wand choose a wizard at Ollivanders™ wand shop. Pick up magical jokes and novelty items at Weasleys' Wizard Wheezes. Find all your wizardwear needs at Madam Malkin's Robes for All Occasions. Bring home a furry, feathered, or scaly creature from the Magical Menagerie™. Search for supplies at Wiseacre's Wizarding Equipment. And gather all your gaming gear at Quality Quidditch™ Supplies."* Diagon Alley offered us whatever we might need while allowing us to believe that we were part of Harry Potter's world.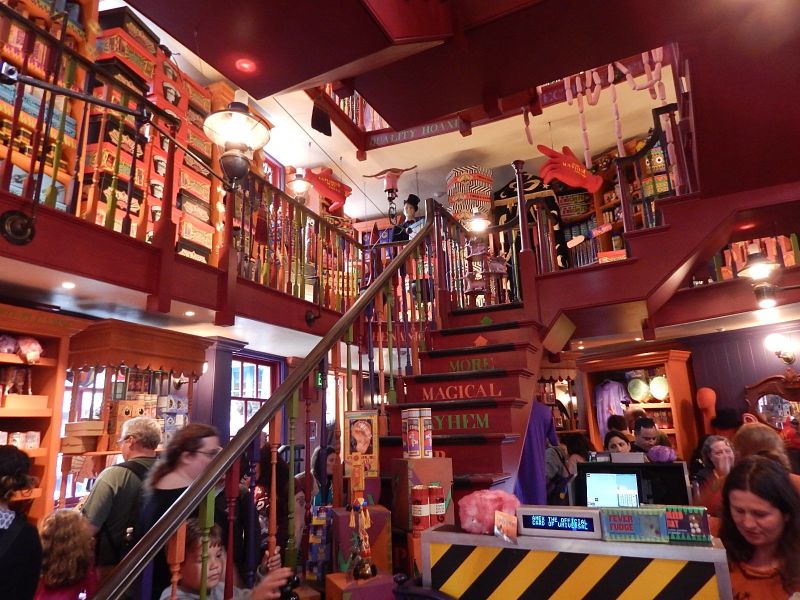 Wondering around Diagon Alley we dodged dragon fire, escaped from gringots and shopped for magical joke items we had worked up quite the appetite. We decided to stop by the Leaky Cauldron to grab a bite to eat. The Leaky Cauldron offers a delightful mix of British options including scottish eggs, fish and chips,bangers and mash, cottage pie, stew and much more. You can also order butterbeer to go with your lunch. While enjoying lunch we enjoyed the artwork on the dining hall walls.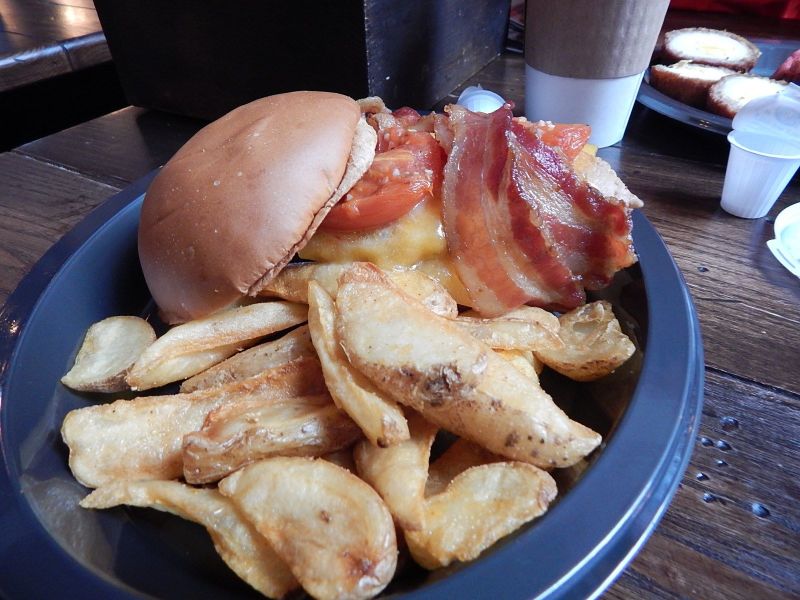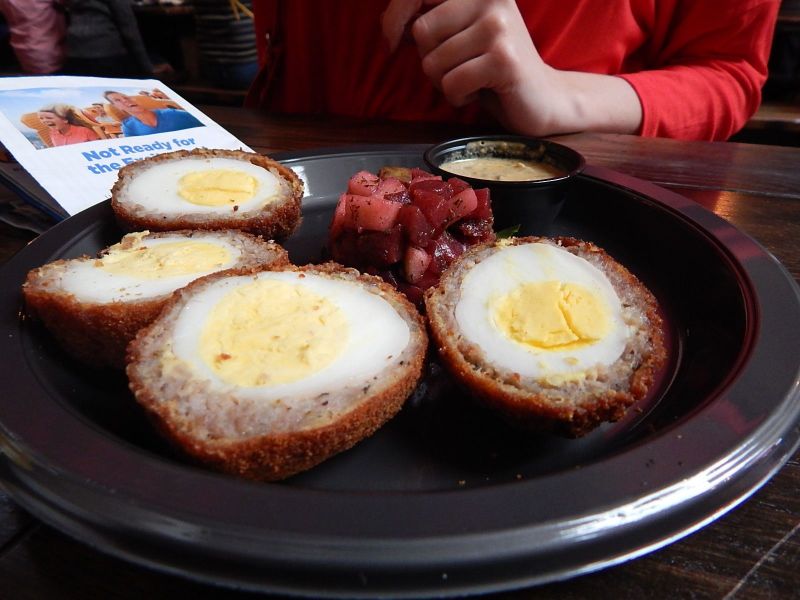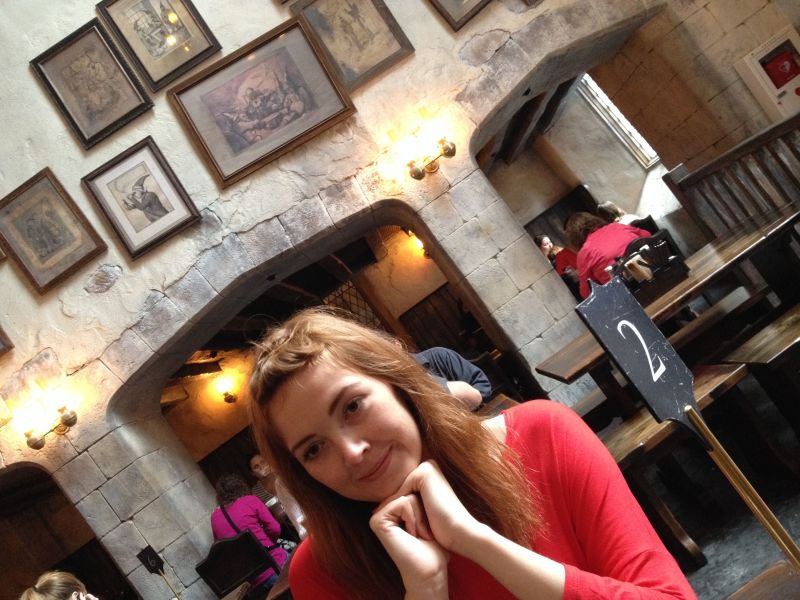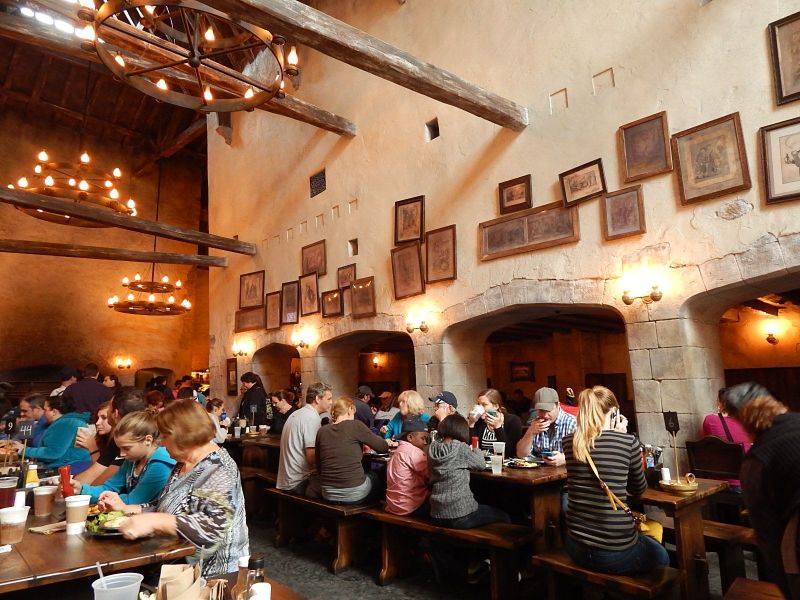 After you are done shopping, dining and exploring at Diagon Alley be sure to take the Hogwarts Express back to Hogsmeade Station for a completely different experience.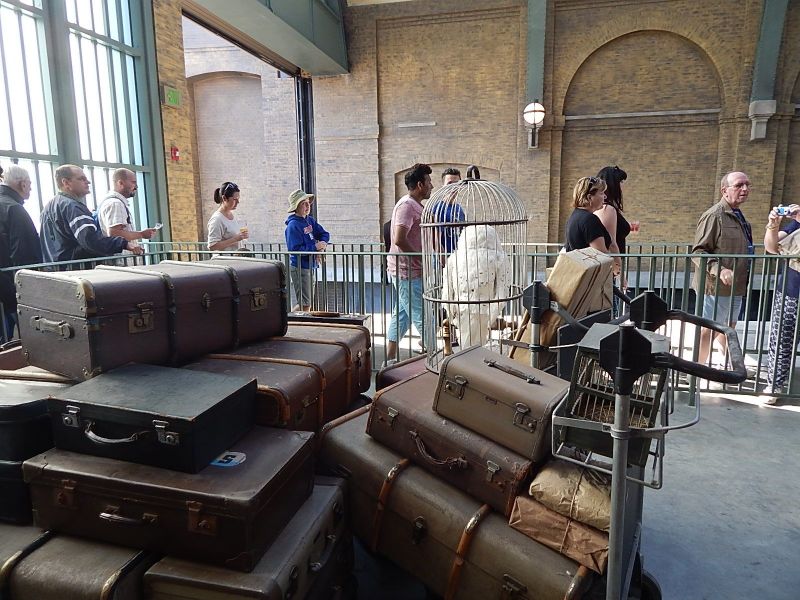 Em & I had visited the Wizarding World of Harry Potter at Islands of Adventure a few years ago and loved every moment of it. It was everything we remembered and more. We strolled the streets of Hogsmeade and visited Hogwarts. Entering Harry Potter's world is always a delight and let's us suspend reality for a while while we pretend to live in the pages of make believe.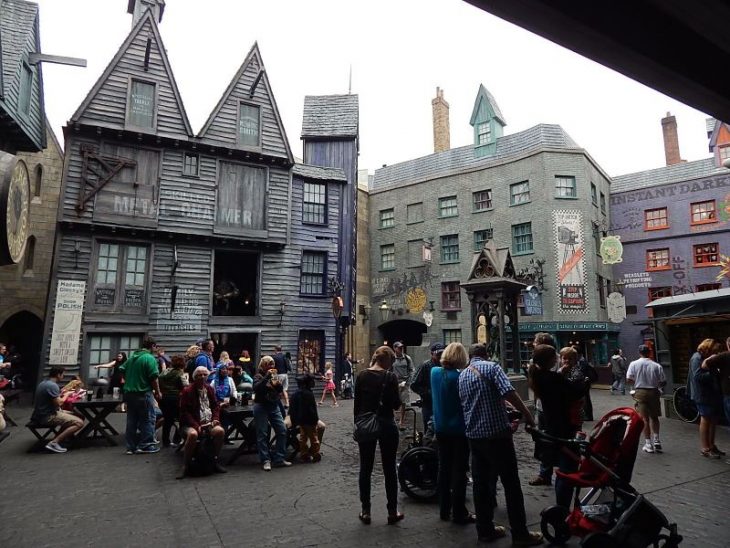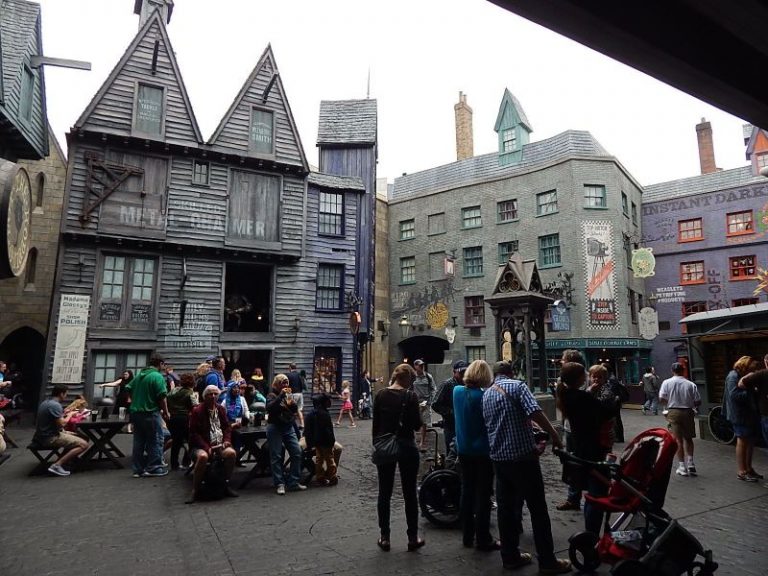 7 MUST DO HARRY POTTER ATTRACTIONS
1. Visit Diagon Alley
2. Escape from Gringots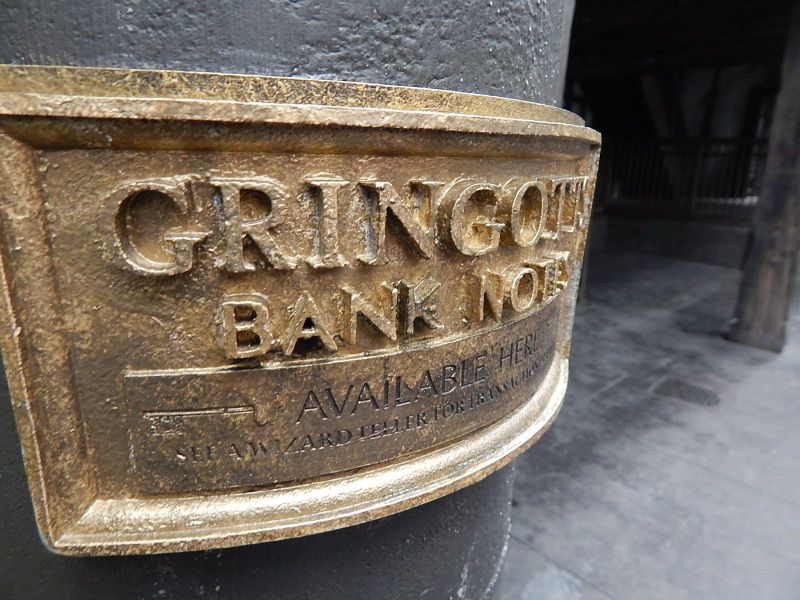 3. Exchange money for Gringot bank notes
4. Ride Hogwarts Express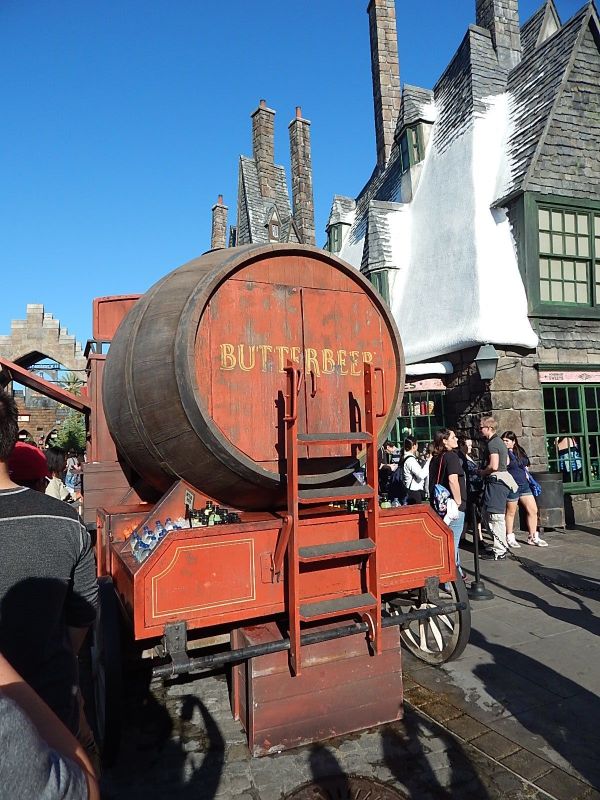 5. Drink Butterbeer
6. Use a wand to make magic happen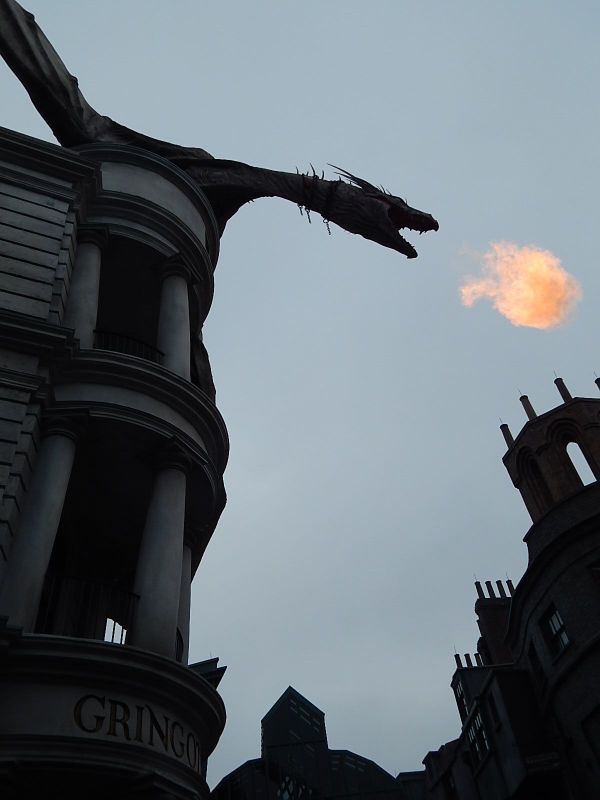 7. Escape the fire breathing dragon protecting the entrance to Gringots.
OTHER UNIVERSAL THEME PARK ATTRACTIONS WE LOVED
NOTE: this includes both parks.
1. Meeting characters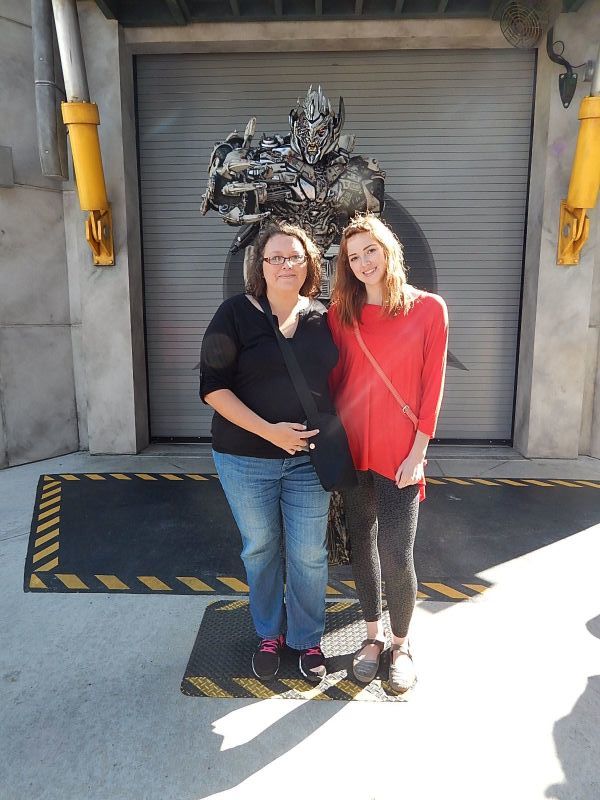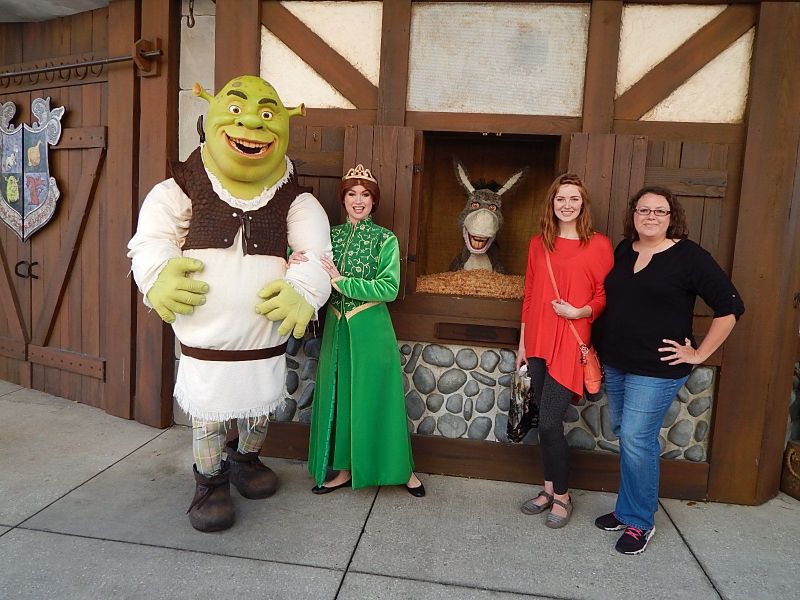 Be sure to tell Donkey you are from Far Far Away when he asks where you are from. It was a fun conversation.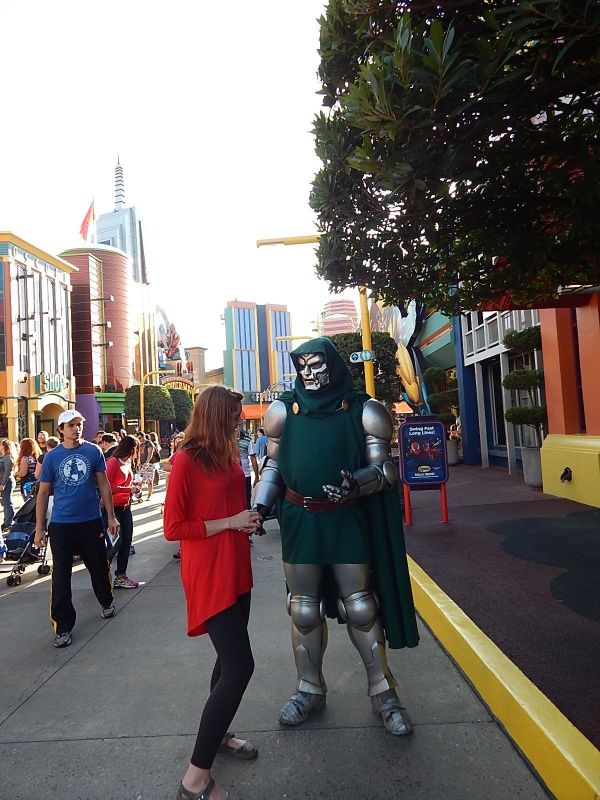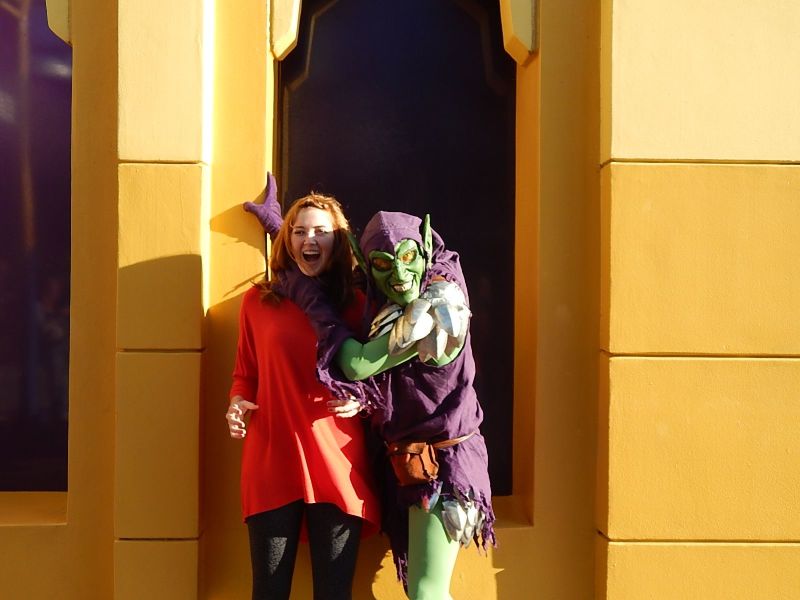 LOVE Em's expression here. She was laughing so hard. I guess he'd told her she looked just like Mary Jane before this post.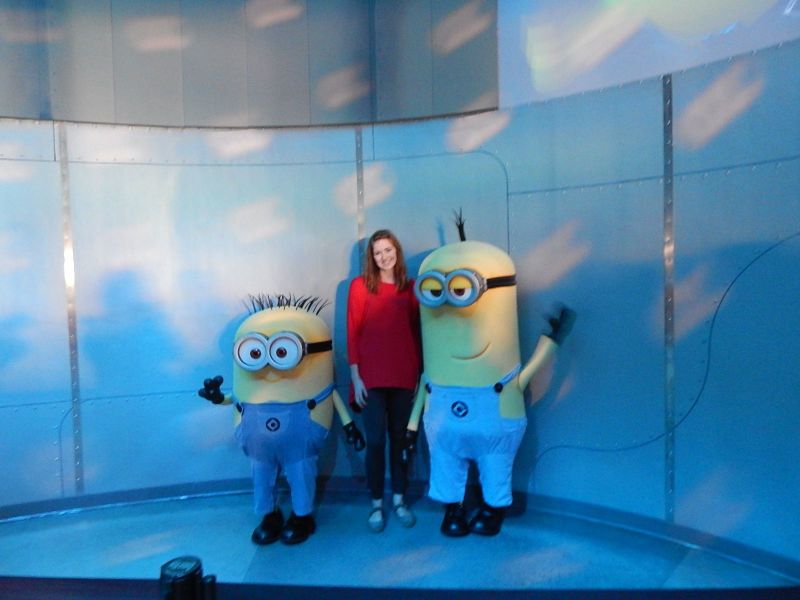 2. Exploring Suessland—Because it's hard not to love all things Dr. Suess…I don't care how old you are. This part of the park will just make you HAPPY.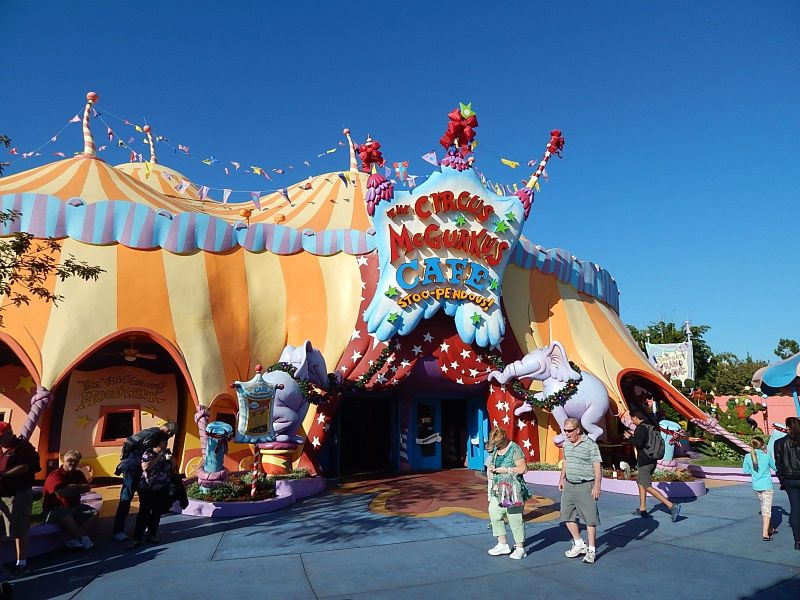 3. Visit Marvel Super Hero Island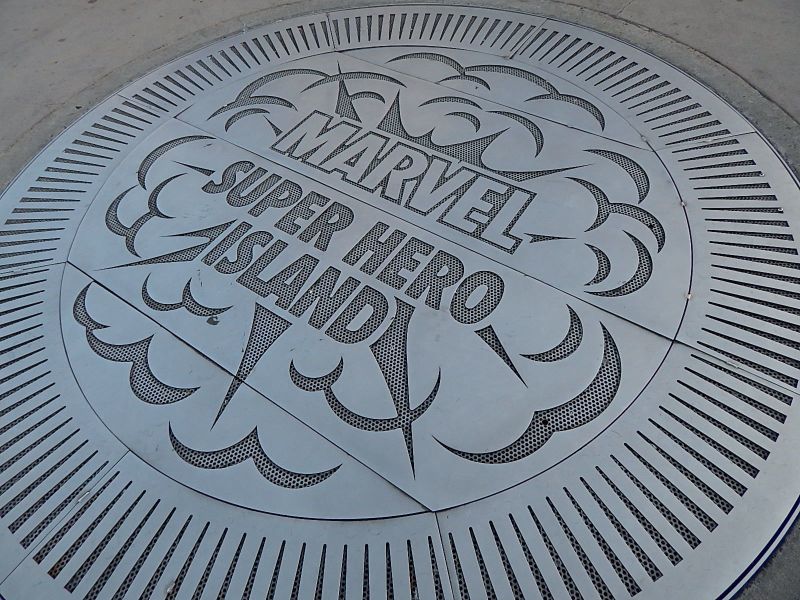 4. Healthy snacking. LOVE that Universal offers healthy treats. This is especially important when there is a gluten-free, sugar-free, lactose intolerant, vegetarian traveling with me 🙂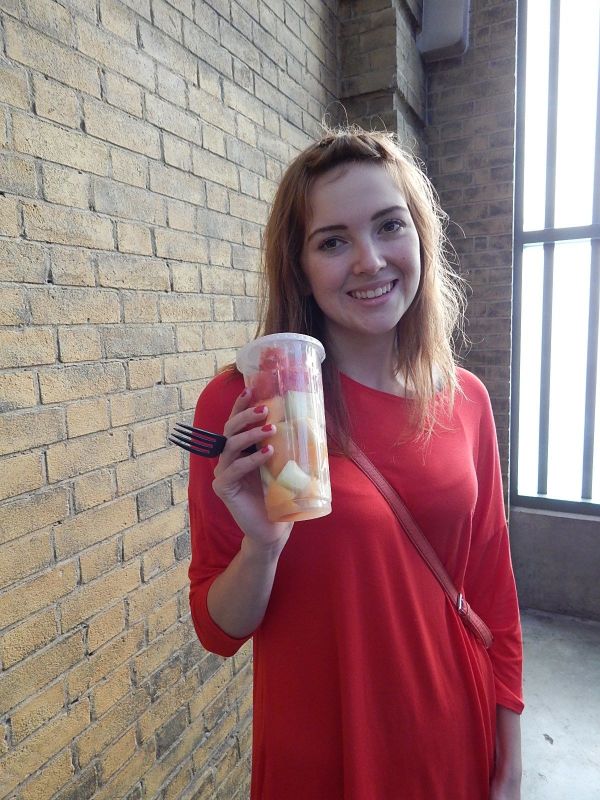 We had a great time at Universal Studios Florida and Universal's Islands of Adventure. It was a fabulous way to spend the day!!
disclaimer: I want to thank Universal Studios Florida for providing tickets for Em & I to visit the park. All thoughts and opinions are my own.