I had no idea that my favorite recipe website, Epicurious, was bottling and labeling wine under their brand, Epicurious Wine. Imagine my surprise when that box showed up at the door. I was thrilled and was very hopeful that it would be good. I mean, some wines leave you disappointed and sulking because you were looking forward to a great glass. Other, leave you wanting more and happy to recommend it to friends. I don't find many wines in the middle of those two options. Fortunately, both the red and white Epicurious wines have found me recommending to friends and grabbing a bottle to take to holiday dinners.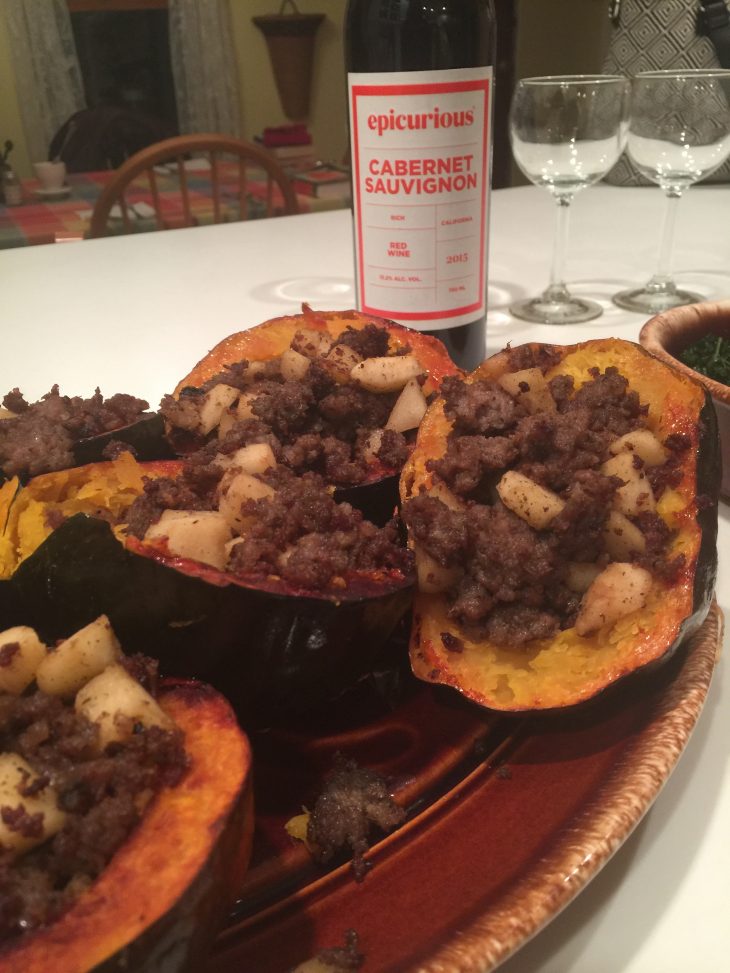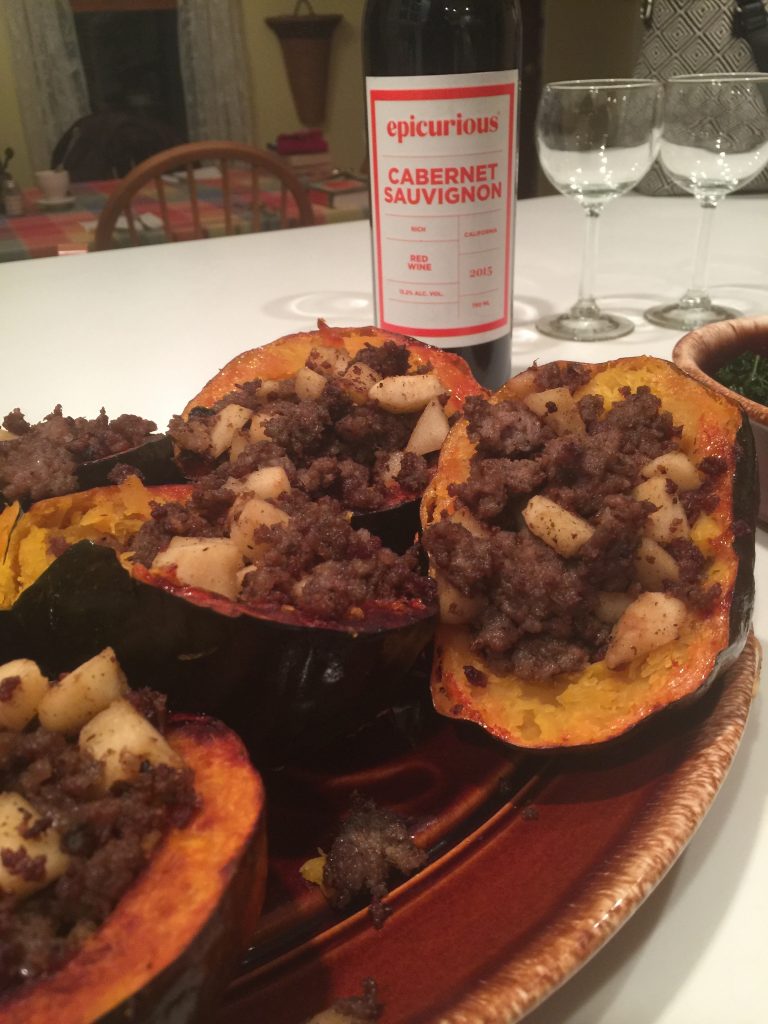 It was one of those rare occasions when everyone was actually going to make it to Mahjong. Once a month four girlfriends and I get together and play this traditional Chinese tile game. We take turns hosting, providing dinner and catching up with one another. It's always fun, but I'm usually the one that rarely makes it. This month, however, all of us were there and that called for at least one bottle of wine. I grabbed a bottle of Epicurious Table Red Wine on the way out the door and surprised (well, not much of a surprise, I can usually e counted on for bringing wine) my friends with it.
Uncorking the bottle we let it breathe for about 15 minutes before we all ran out of patiences and needed to give it a try. We were all thrilled with the wine and found it to be a great compliment to our meal. It wasn't too sweet or too dry and was actually the perfect combination for a girls night out.
Introducing Epicurious Cabenet Sauvignon. Aromas of black cherry, dark plum, and black currant, hints or spice and dried herb. Soft entry with lingering fruit flavors (plum, cassis) and spice carrying through the mid palate; berry notes and dusty tannins on the finish.
Retail: $15.95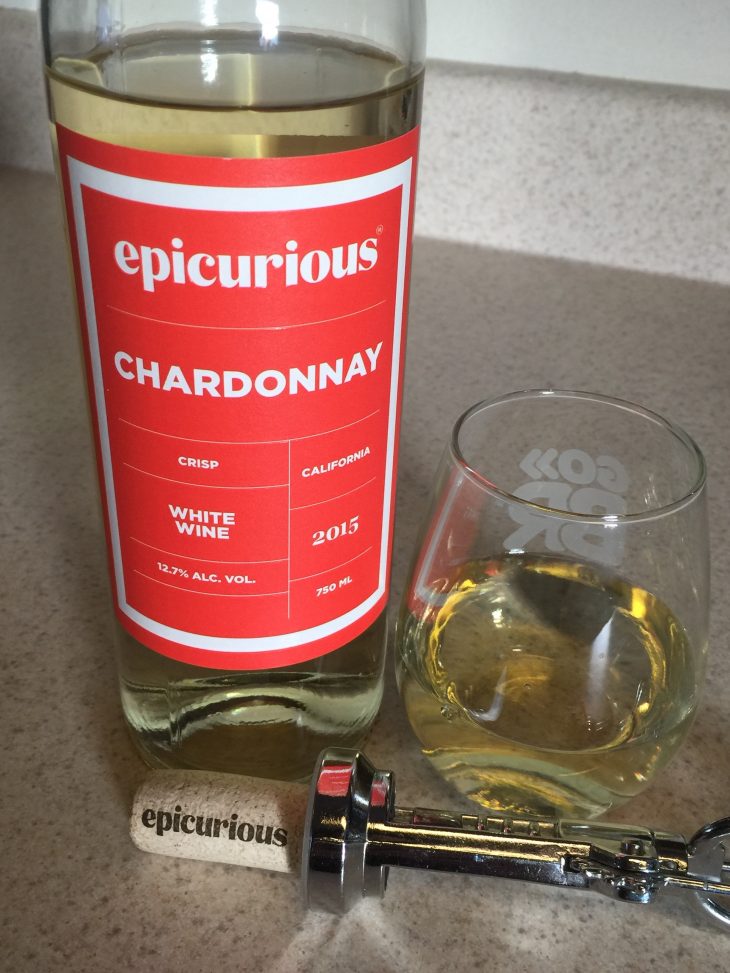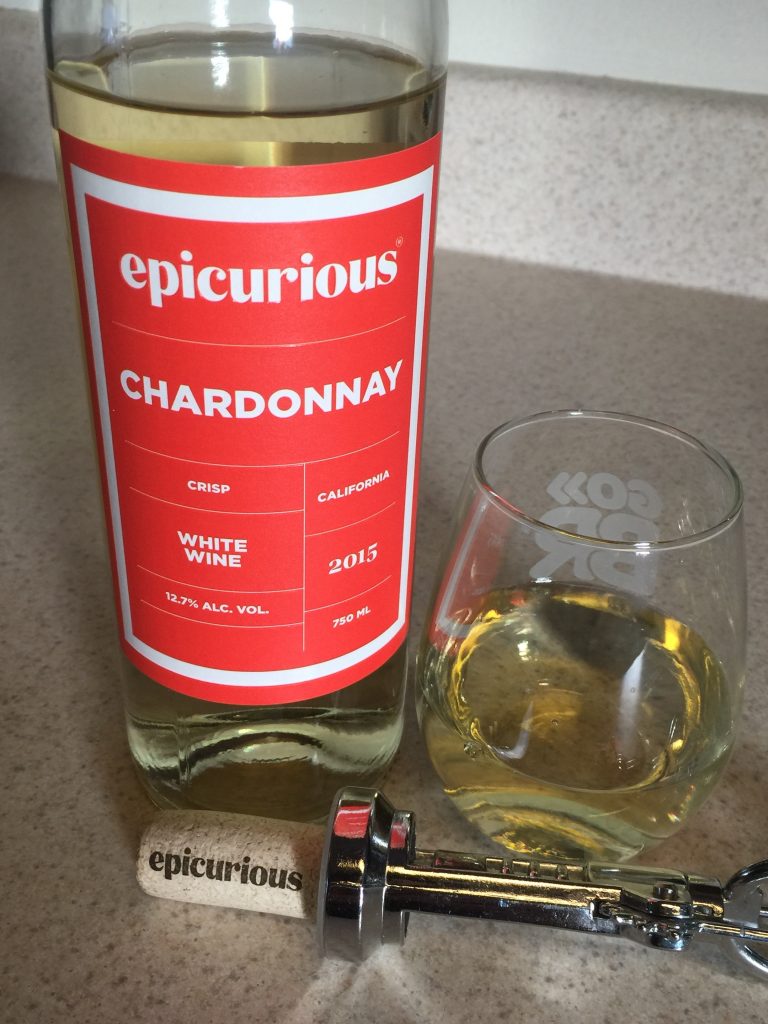 Perfect for sipping while sitting at home and working. It has a nice crisp finish and is very refreshing. It is great for enjoying while staying in during the winter or, my personal choice, would be drinking it on a how summer day while sitting by the lake. I did share this bottle with family and Alan, who isn't a wine drinker, said "it's not too bad", high praise indeed from him. My sister said "wow, that is really good and I'm not usually a Chardonnay drinker" That being said, if you have people that prefer white over red, but not looking for a sweet wine this Chardonnay is the way to go.
Introducing Epicurious Chardonnay. Golden delicious apple, pineapple and stone fruit with hints of spice in the aromas. Juicy entry with ripe apple flavors. Soft texture through the mid palate, with bright acidity at the back supporting a lingering, refreshing, fruit-filled finish.
Retail: 15.95
The Epicurious wine is currently available at http://epicuriouswine.com/