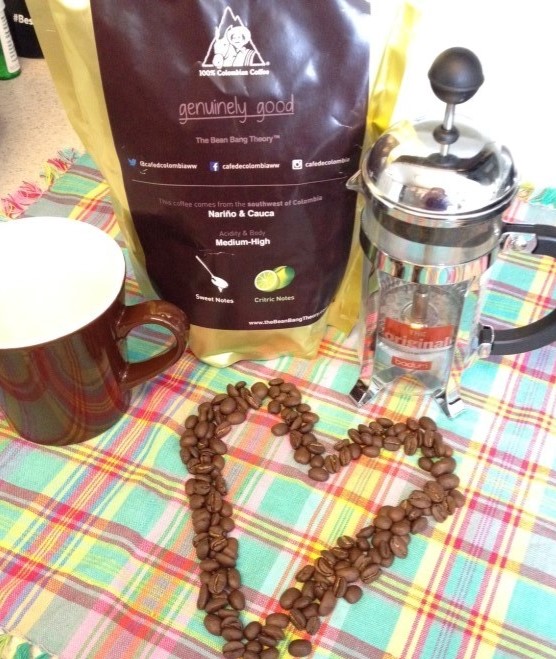 I have been compensated in the form of a coffee kit, yes, I will work for coffee. All opinions are mine and can not be bought. I only share products I love which is why you'll never see a negative review on Just Short of Crazy.
Coffee is one of my must-haves in life. A morning seldom goes by that I'm not starting a pot of coffee to enjoy throughout the day. The first cup is the one that takes the blurry out of my eyes and gets me going for the day. Every cup after that is fully enjoyed for its flavor and "keep me going" capabilities.  One thing I don't think about very often is where my coffee beans are grown and the process of getting them from coffee growing countries to my kitchen. The Bean Bang Theory is here to help with sharing where to find the best coffee, who grows it and where to buy it.
https://www.youtube.com/watch?v=yzNzy_DtKoQ
Some growers pick coffee beans using a machine, but in Colombian they employ thousands of experts to hand-pick coffee beans at the perfect time, when the bean is at its perfect ripeness. Colombian coffee is grown on the slopes of the Andes mountains which proves to be the perfect climate for growing genuinely delicious coffee. The world agrees with the great taste of the 100% mild washed arabica beans of Colombia since they have been well-known around the world for a century.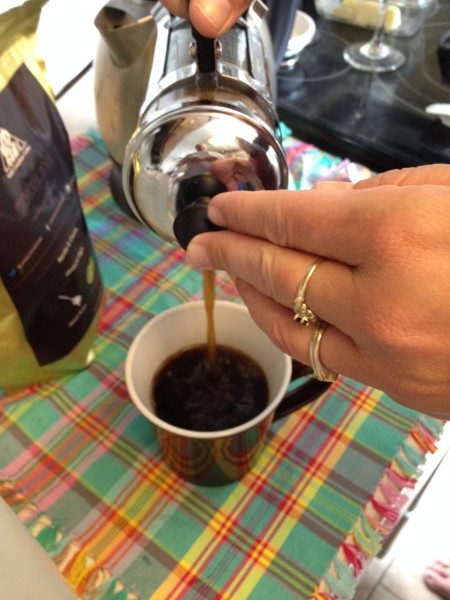 In Colombia more than 500,000 families grown coffee beans for the world to enjoy. Every time you purchase 100% Colombia coffee you are supporting a family in one of the many towns and cities across Colombia's growing region. I like knowing that my purchase is helping support the farmers that grow the beans.

How do you know if you are purchasing 100% Colombian coffee?
Look for the Colombian Coffee Logo on your next coffee purchase. That logo tells you that the beans have been quality tested and selected for their consistent flavors. That way you know you'll have a delicious cup of coffee with every sip.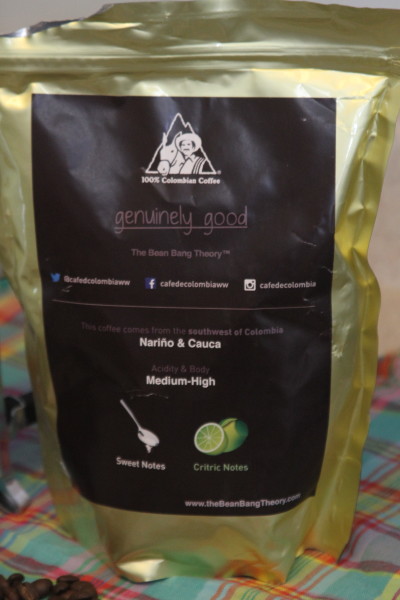 I received a gift package of coffee and a small french press to give Colombian coffee beans a try. First off, I thought I had a favorite coffee, but after trying these 100% Colombian coffee beans I have a new favorite. From my first sip I was completely sold on these beans. Genuinely delicious sums up this coffee perfectly and creating a cup using a French press is the way to go!  Do you want to try 100% Colombian coffee beans the French press way? Be sure to enter the giveaway below.