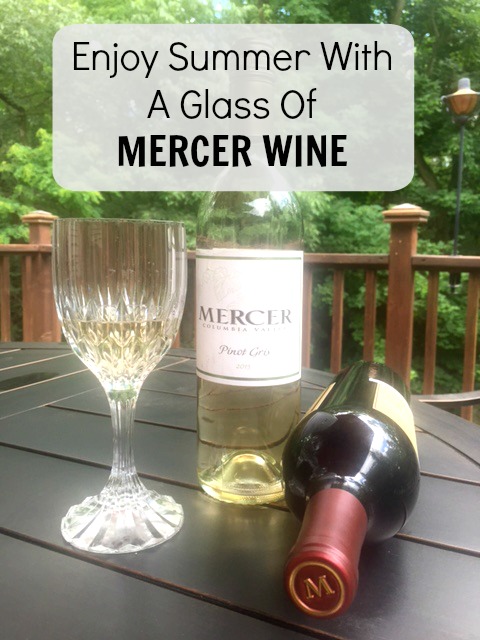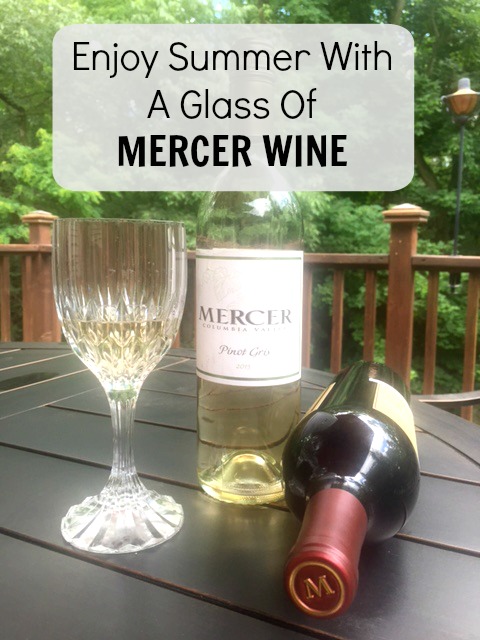 Thanks to Dee Schwerin for reviewing Mercer Wine (provided by Mercer Wine) for us!
In the summer, I truly enjoy sitting on my deck and enjoying a good glass of winewith friends. So, I am always on the look out to add new wines to enjoy and recently, I had the opportunity to sample two bottles of wine from Mercer Wine from Washington State, a 2013 Cabernet Sauvignon and 2015 Pinot Gris.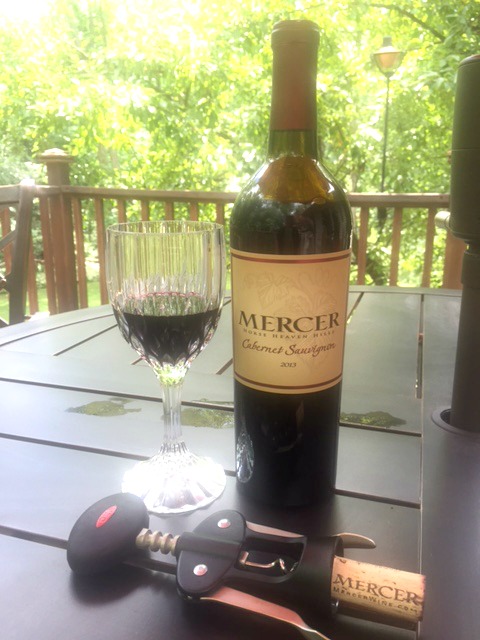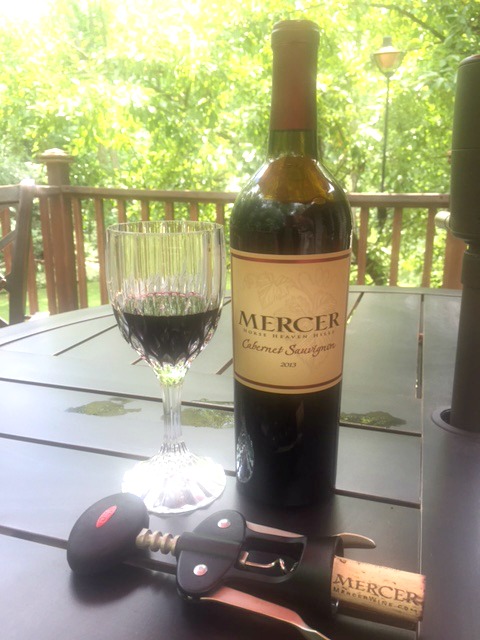 MERCER WINE 2013 CABERNET SAUVIGNON
I love red wines and this bottle of Cabernet Sauvignon has easily become a favorite of mine. Upon opening the bottle you are able to smell the rich flavors of blackberries and plums with just a slight hint of caramel and vanilla. The first sip fills your mouth with joy offering up the amazing flavors of the red grapes that have integrated the oak and tannins into a smooth finish with a slight touch of acidity.
This bottle of wine would go amazing with a nice juicy steak or braised ribs, but I think by far my favorite way to drink this wine was with a rich dark chocolatecupcake. The dark chocolate enhances the flavors of the wine and makes a greatfinish to any meal.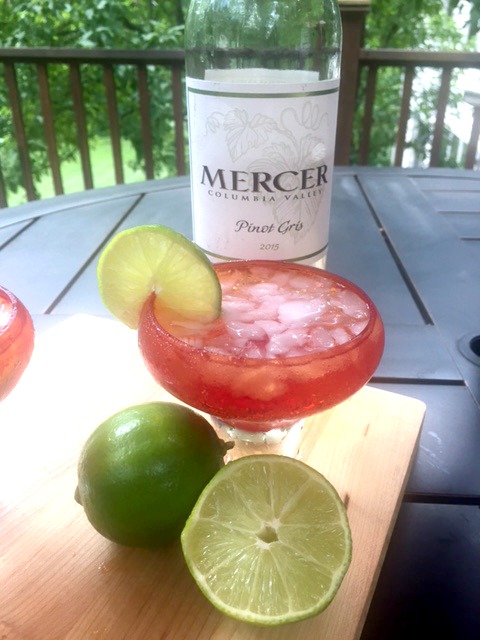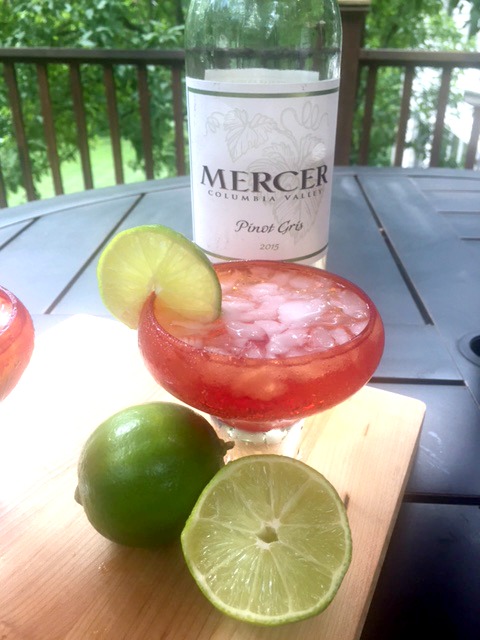 MERCER WINE 2015 PINOT GRIS
The Pinot Gris is a wonderful bottle of wine that smells just like summer. Offeringfruits like peach, melon and honeysuckle to round out the bright fruit flavors. This is the perfect wine for enjoying those hot summer evening with friends.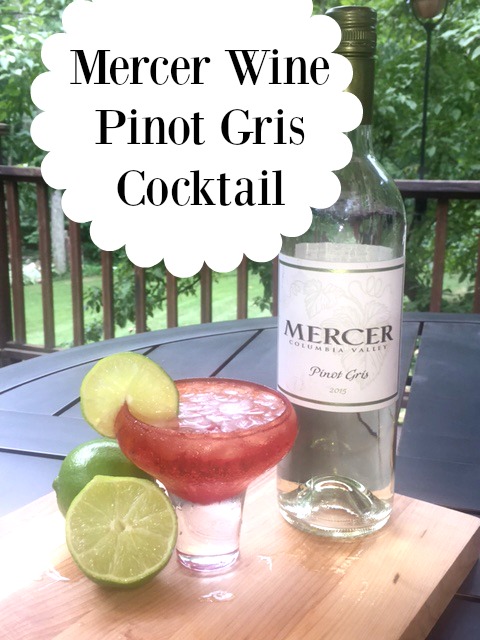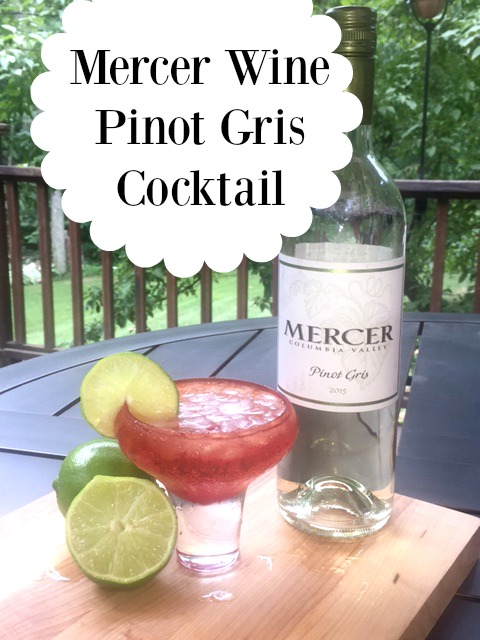 MERCER WINE PINOT GRIS COCKTAIL
I also enjoy a good wine that also makes a great cocktail and this one is perfect for that refreshing summer cocktail. My favorite would be the Pinot Gris gin and tonic, which is very yummy and easy to make. Using your favorite cocktail glass fill with crushed ice add 1 shot of frozen gin, 2 shots of Pinot Gris and finish with ice cold tonic water and a splash of lime. This is sure to be a hit at any summer party.
Find out more at MercerWine.com