This is a sponsored post written by me on behalf of Henry Ford Cancer Institute. All opinions are 100% mine.
There are so many things to worry about in life.
How to lose those last few pounds (the struggle is real). How to juggle career and family. What to make for dinner (I wish there was a meal called "I don't care" as it seems to be a family favorite).
Health concerns that make us worry about having cancer or how bad is it if we don't floss our teeth.
Adulting is HARD, y'all. I don't need to tell you that. We're all just doing the best we can on this giant rock.
What I want to share with you are ways to make the adulting less stressful and more enjoyable.
It took me a while to figure these things out, but life is so much better now that I've found ways to ease the worry and stress from my life.
I wish I could go back and share this advice with my younger self. It would make things so much easier.
Oh, and the best part, all these ideas are FREE which my traveling soul likes because I'd rather spend money on airfare and adventures.
I teamed up with Henry Ford Health System to talk about the steps I'm taking for a healthier me. I am more than happy to partner with them about this important subject.
5 WAYS TO ENJOY LIFE MORE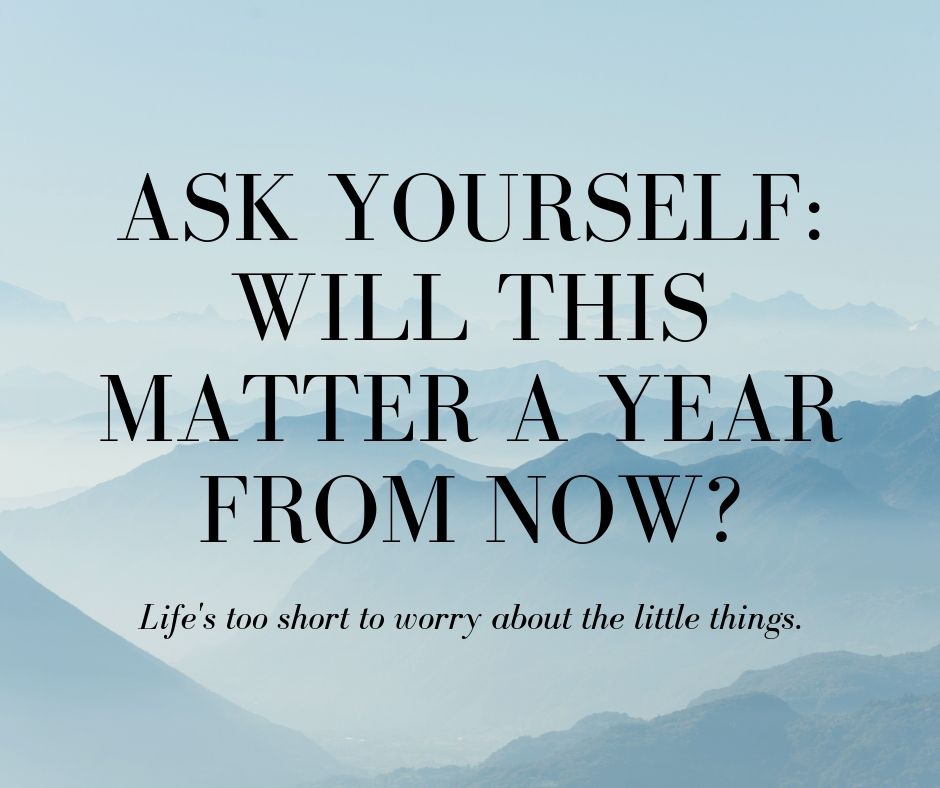 Let Go of the Little Things
You've heard it a million times, but I'm going to say it again for the people in the back. Let go of the little things. It serves no purpose to worry about things you can't change.
Do you have a mind that won't shut off and causes your anxiety to amp up? Try this little trick. Ask yourself to name all the animals that fly in the sky, that swim in the sea or live in the forest.
I think you'll find this little trick works like magic and before you know it the anxiety is dialing back down, and the worry is dissipating.
By the way, both my daughter and I use this trick and it works like a charm.
Knowledge is Power
One thing that freaks me out the most is the thought of having any type of cancer. After I had my baseline mammogram, I remember getting a call asking me to come back for another mammogram because they saw something on the images.
I freaked out!! I was a train wreck worrying about that second mammogram. The time leading up to that second mammogram was full of stress and anxiety.
I should have referred to my first point above because the worry and stress changed absolutely nothing except, I didn't feel very good. Sigh.
I knew that the stats say that 1 in 8 women will get breast cancer in their lifetime. I knew that the risk is greater if a relative on your mom's – or dad's – side of the family has a history of breast or ovarian cancer.
My cousin on my dad's side passed away from ovarian cancer. While waiting for the second mammogram I imagined every horrifying outcome instead of any positive outcomes. Why do we do that?
If I had taken the Breast Cancer Risk Assessment the time waiting for the results of the second mammogram would have been a heck of a lot less stressful because I truly believe that knowledge is power and the assessment can help with the unknown and next steps.
The assessment immediately provides the risk level of your chance of having breast cancer. Be sure to watch the above video to see how quick and easy it is to take the assessment.
Pin this Breast Cancer Risk Assessment pin to share with your Pinterest friends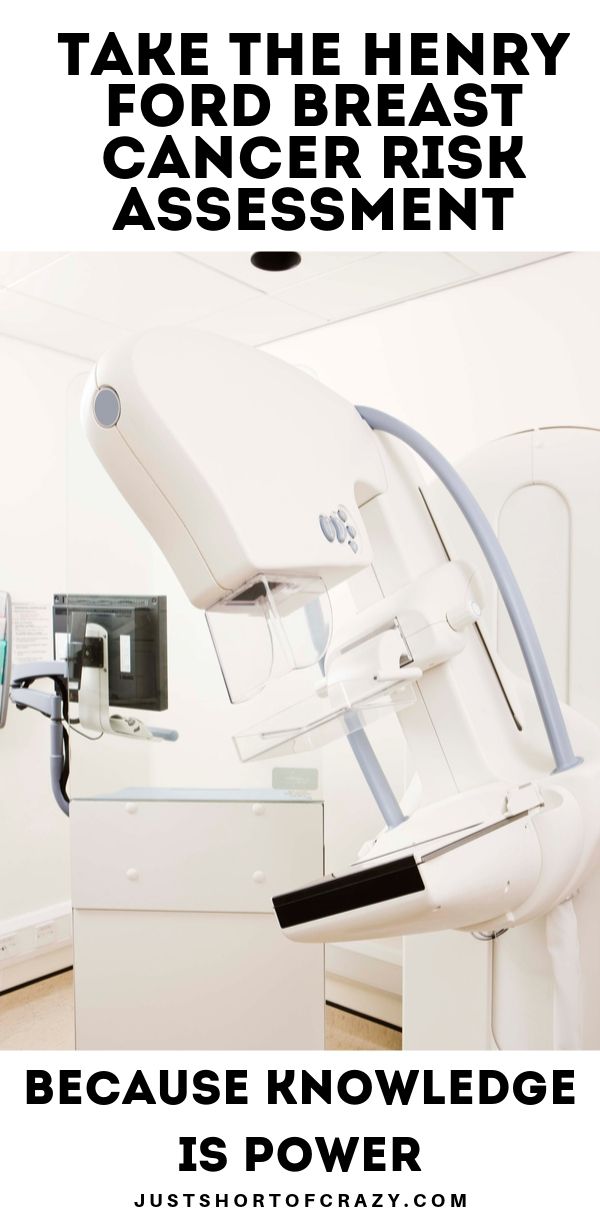 Henry Ford Cancer Institute has one of the nation's leading breast cancer programs so their knowledge becomes your power. My mammogram results continue to be good.
I had to go every 6 months for a while, but I've been moved to an annual rotation.
Mammograms are one thing that I never miss. I many not floss on a regular basis but I ALWAYS get my mammogram.
When you're ready to schedule your mammogram, Henry Ford Mammography and Breast Screening have a number of locations throughout Southeast and South Central Michigan with convenient hours that fit everyone's schedule.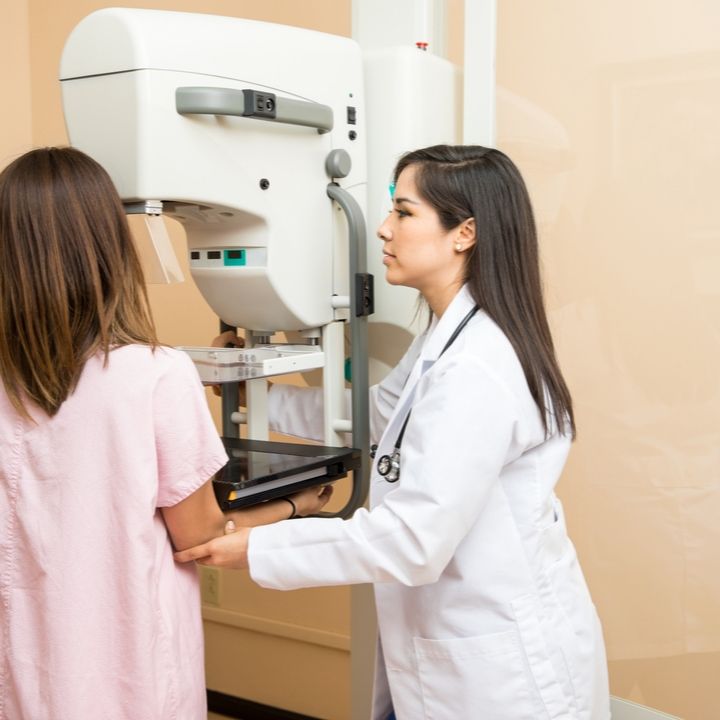 1. Do not wear any lotions or deodorants, but be sure to shave a few days before so you're not flashing the tech hairy armpits 😉
2. I hear so many women say how painful it is. That was not my experience. Yes, there is pressure on the breast tissue, but it doesn't last long.
3. If this is your baseline mammogram there is a pretty good chance you'll be called back for a second mammogram. Since having my freak out I've talked to a number of friends that have been called back, so it seems to be the norm.
4. Once the mammogram starts it doesn't take long to complete. I've been in and out of the office in less than 30 minutes and that includes getting into and out of a gown. Your experience may be different, but 30 minutes seems to be the general rule of thumb.
Henry Ford Health System also has an incredible cardiac center for heart health that I wrote about a while back.
Want to stay knowledgeable about breast health? Be sure to follow the Henry Ford Health System on Facebook, Twitter, and Instagram.

Journal
I try to sit down and journal a couple of times a week. Most of what I write is just a bunch of jibberish, but I write whatever comes to mind with no concern to spelling, grammar or even if it makes sense.
The idea here is to clear the mind of all the noise.
I also keep a small journal by the bed so if I'm dealing with a monkey brain at night, I can write down all the things I'm thinking about and get a good night's sleep.
The next day I can pull the journal and check the things off the list that I needed to be done.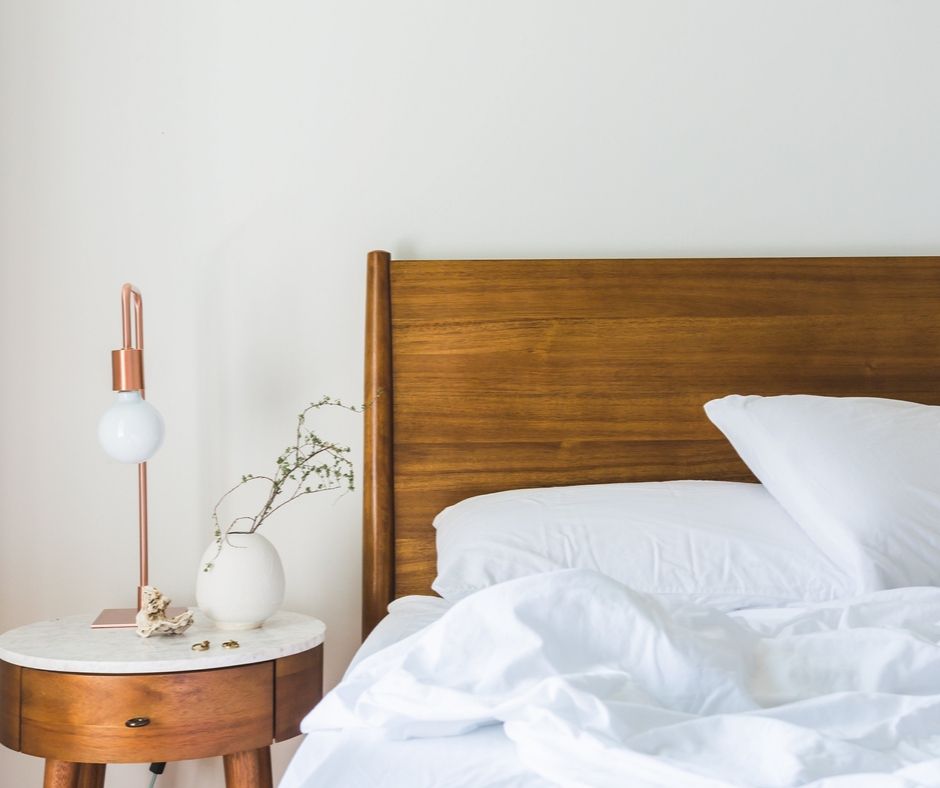 Sleep
Speaking of sleep, make sure you are getting enough. I would like to suggest trying to get a full 8 but I hear y'all laughing so try for at least a solid 6-7 hours. It's amazing how sleep is tied to how you feel each day.
Harvard Health has a great article on how sleep deprivation can cause mental health issues. The CDC has one on sleep and heart health.
There are tons of research out there about how sleep is tied to health if you want to learn more.
The key reminder here is to make sure you get enough sleep for your overall wellbeing.
Pin 5 Ways to Enjoy Life More to Pinterest