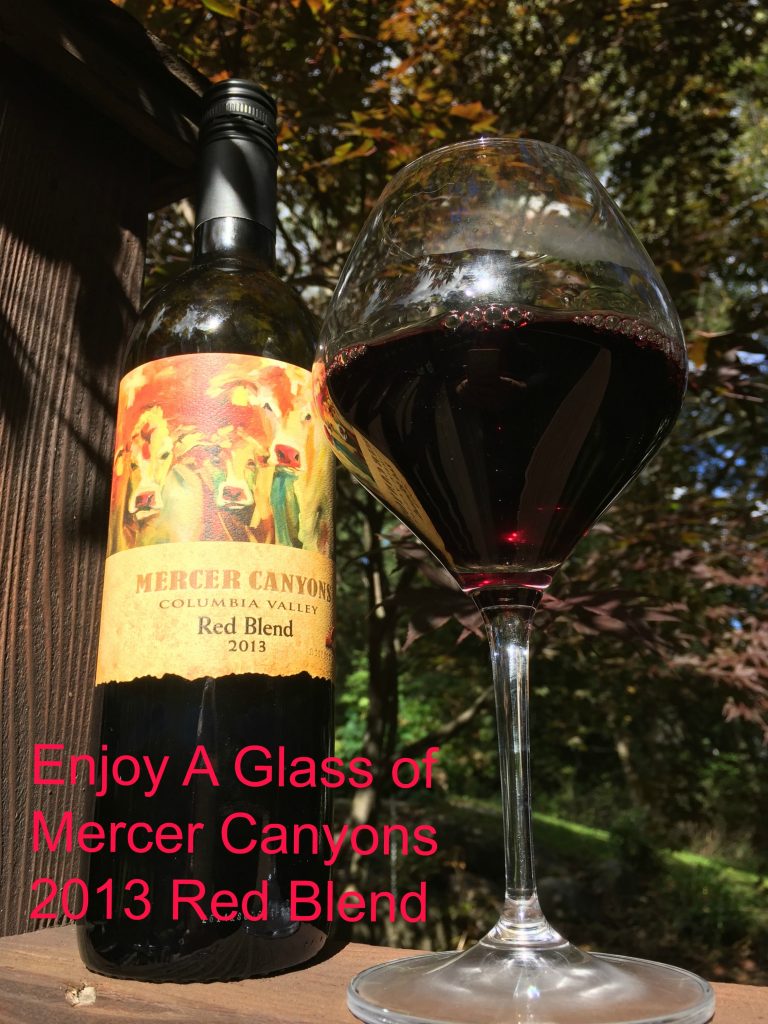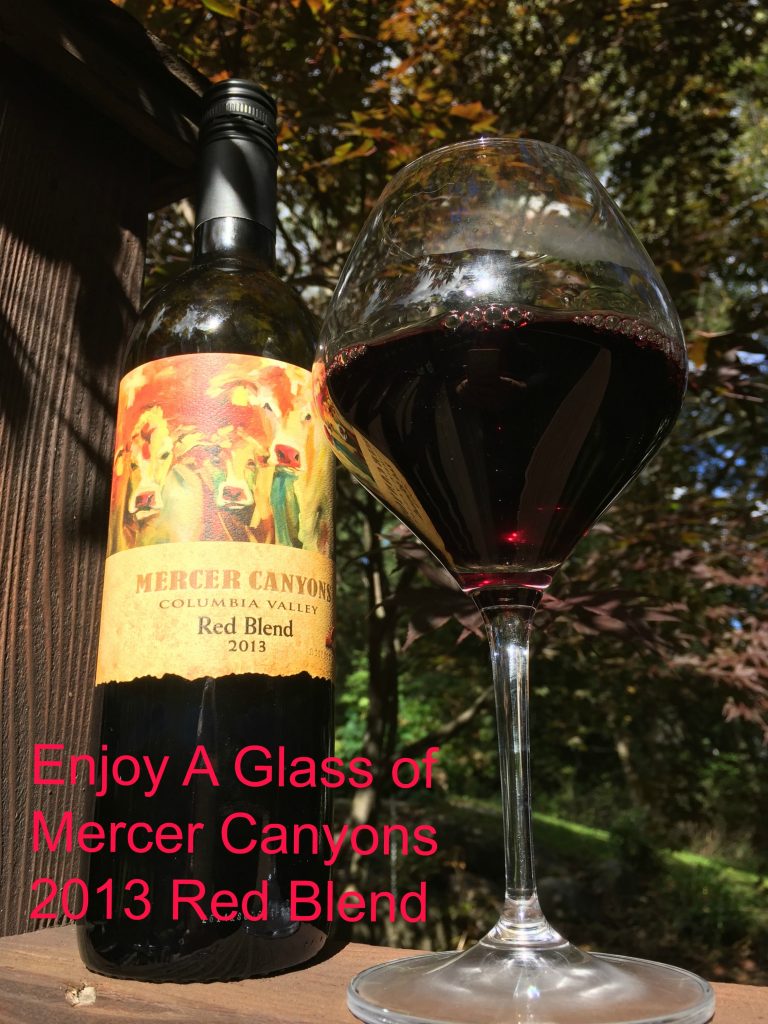 Mercer Canyon Red Blend
As you know, I am always on the hunt for a really good bottle of red wine.  I recently came across a great tasting moderately priced red blend wine by Mercer Canyons.  This wine is the perfect mix of reds using 90% Merlot and 10% Syrah that are fermented separately and then brought together into a perfect marriage of blend red wine.
Mercer Canyons Red Blend 2013 – Columbia Valley, 90% Merlot and 10% Syrah, 13.9% alcohol, 9400 cases, $13.99.  This wine is bursting with ripe black cherry and plum, with hints of caramel, coffee and smoke.  A balance of plush fruit and powdery tannins lead into a long, lingering finish with notes of bing cherry and spice.
Once the fermented grapes are blended it is then aged in not just one type of oak but two, as they combine both the French and American Oak for the aging process.  This process gives the wine its incredible fruit flavors of plum and dark cherry.
I also found that it had some other great flavors such as coffee, caramel and slight hint of smoke making a easy drinking wine as it has light tannins finish.
I found that this is a great red wine option for parties, as it will meet the needs and taste of most red wine drinkers and is easy for parings.  My favorite thing to pare this wine with is Chinese food, as I found that the flavors in Chinese food really brought out the flavors in the wine.
It is also a good wine to serve with a nice steak dinner and if you looking for something to serve at home with take out such as burgers and pizza.  If your looking for a wonderful red wine that has great flavor and goes with just about anything, I would check out Mercer Canyons 2013 Red Blend.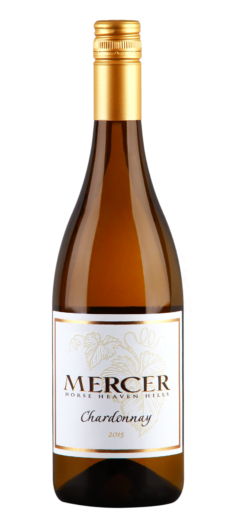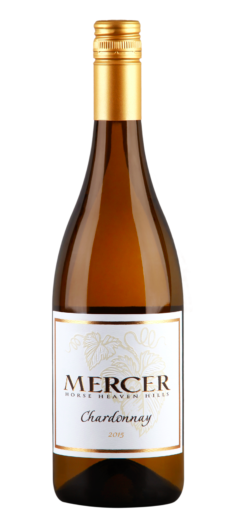 Mercer Estates Chardonnay 2015 –Horse Heaven Hills, 13.9% alcohol, 100% Chardonnay, 3614 cases, $12.99.   This elegant wine opens with notes of fresh pineapple and lemon meringue pie.  Ripe orchard fruits surrounded by hints of sweet vanilla and honey flavors create a lush, juicy mouthfeel.  Restrained ML fermentation has produced a wine with bright acidity and clean fruit on the finish.
I also enjoyed a bottle of the Chardonnay with friends. The Chardonnay is both oak and stainless steel aged. It has aromas of fresh green and golden apples, pears,  vanilla and lemon. The body is full and lush with a clean, smooth finish. It pairs well with chicken, fish, or a cheese tray.