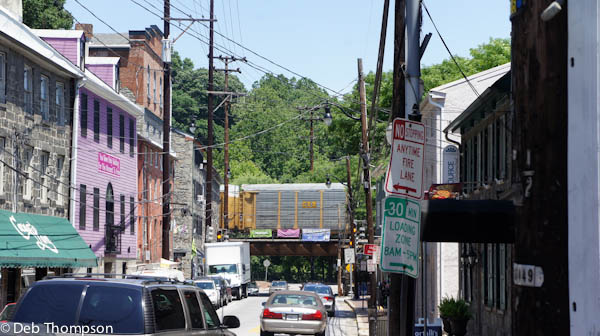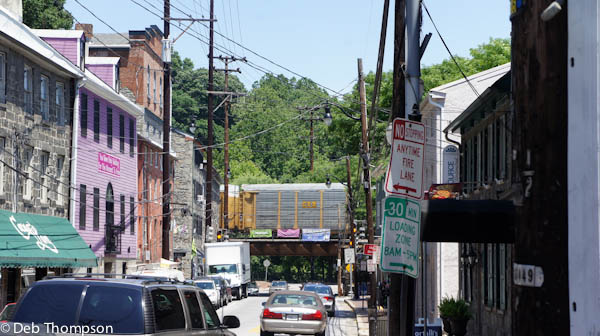 When you are on the East Coast take some time to visit historic Ellicott City, MD. This charming and quaint town has fun stores, tasty food choices, and a friendly community.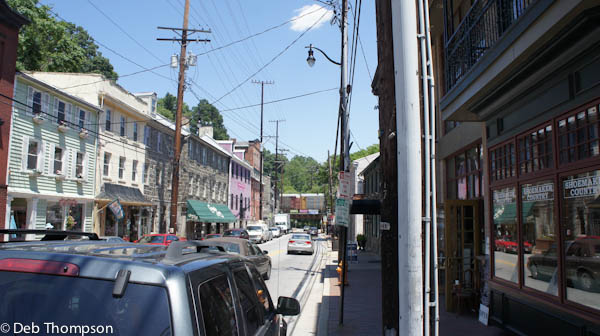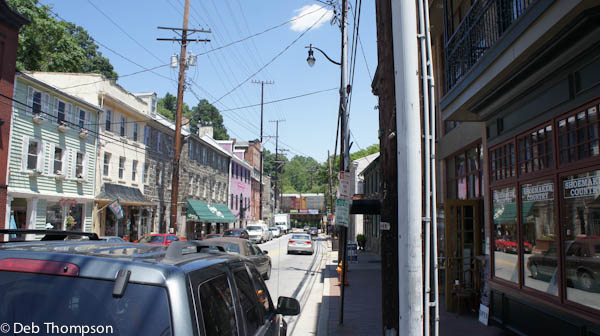 I love how this historic district is set up with the building built tightly next to one another.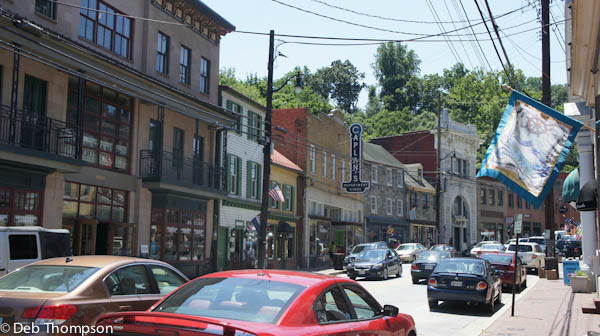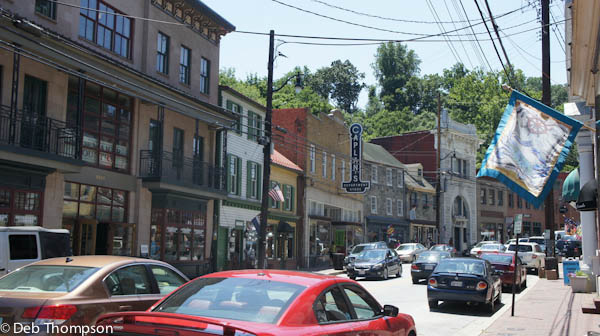 The stores are adorable. Lots of cute thrift items. Â I loved this dining room table and the place settings. I wanted to take it home, but sadly, their wasn't room in the car.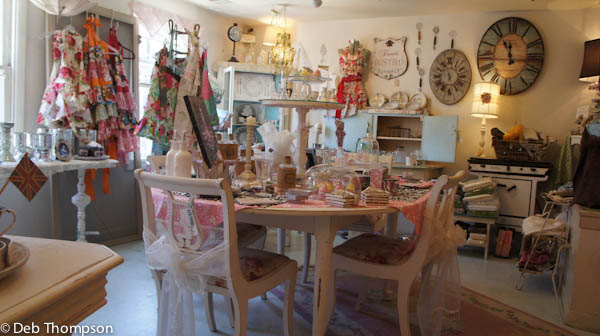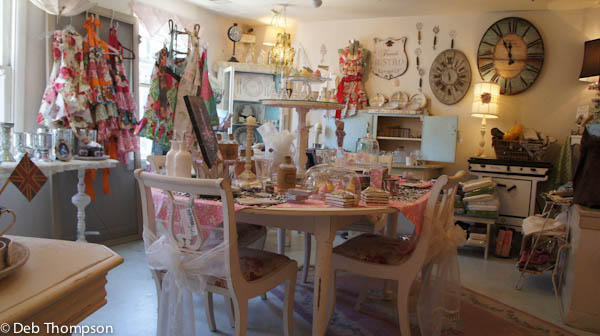 I didn't have nearly enough money in the bank to do some serious shopping, but there was so many great shops with wonderful selections of fun finds.