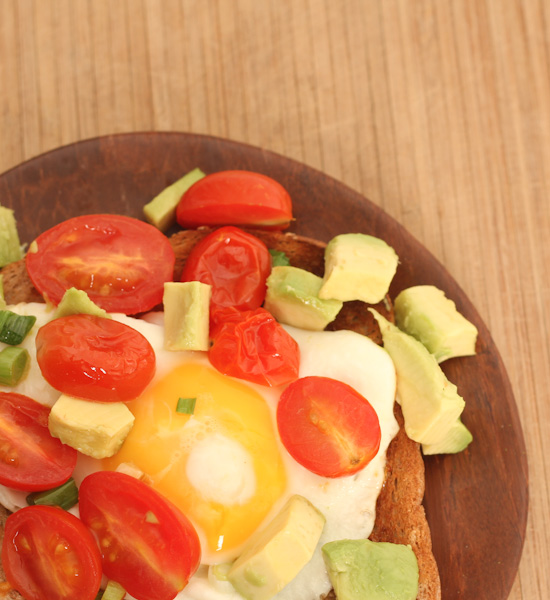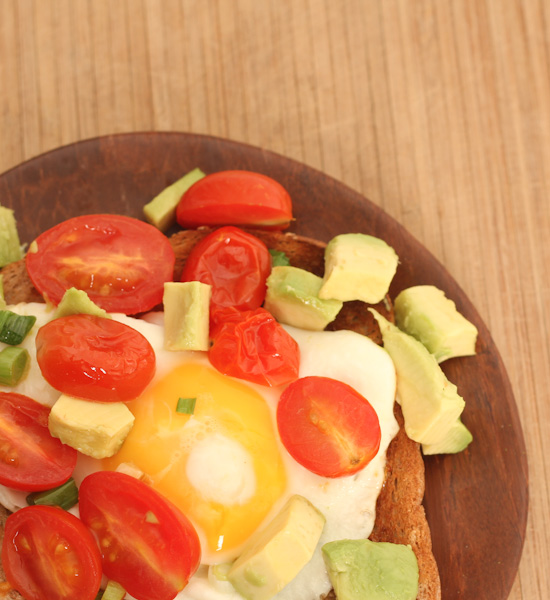 This is a quick and easy breakfast meal. It's filling and tasteful so there is no excuse not to start your day off right. When I was in southern California recently I was AMAZED at how cheap avocados were. Now, if it was healthy for me I would eat an avocado a day. I absolutely love them, but everything in moderation, right?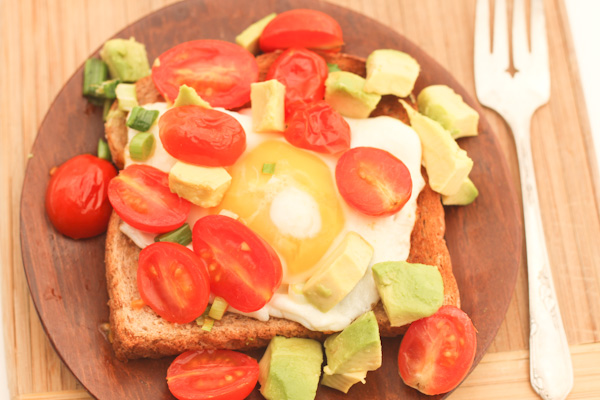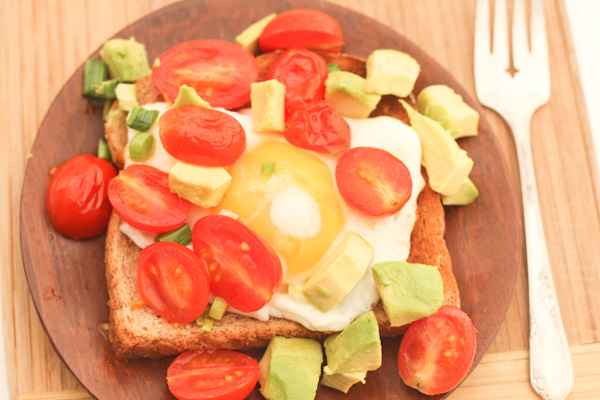 Avocados run between $1.50-$2.00 EACH here. That's right, each. Southern California?? 25 avocados for $5. That is 20 cents EACH! Did you read that right? 20 CENTS EACH! I died!! I couldn't believe my eyes. I asked my friend if I had read the sign right? She confirmed it and a few miles later we passed another stand with the same offer. Now, if I had been thinking I would have brought home 2 bags of those avocados and passed them out to friends.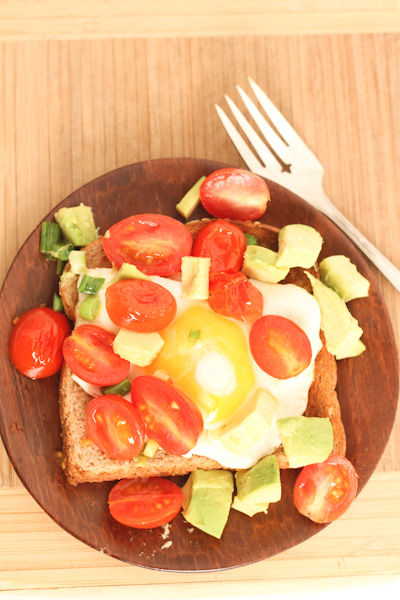 Doesn't this look mouth-watering good?? I love this with the warmed up tomatoes. It is so freaking good! I kid you not. This cooks up so quick. In less than 10 minutes you can be sitting down to this delicious breakfast. Can you think of any better way to start your day than with fresh avocado? I know I can't. Next time I'm going to crumble some goat cheese on top. Wish I would have thought of that this morning when I whipped this up for breakfast.
Egg Avocado Tomato Toast
Author:
Prep time:
Cook time:
Total time:
Ingredients
1 egg
1/2 of avocado, diced
handful of grape tomatoes, cut in half
1 green onion, thinly sliced
1 slice of bread, toasted
Instructions
Heat a bit of butter in a skillet. Toss in tomatoes, cook for 3-4 minutes, push tomatoes to the side and crack egg into skillet. Cook egg until done to your liking.
Assemble ingredients. Place egg on toast and top with tomatoes, onions, and avocados.
What do you enjoy for breakfast?