Cauliflower seems to be all the rage right now. Mashed cauliflower, roasted cauliflower, cauliflower pizza crusts and so much more. The food manufacturers have even gotten on board and you can find cauliflower not only in the fresh produce department but I've also spotted it in the freezer section so it's easy to find ingredients for this spicy roasted cauliflower recipe.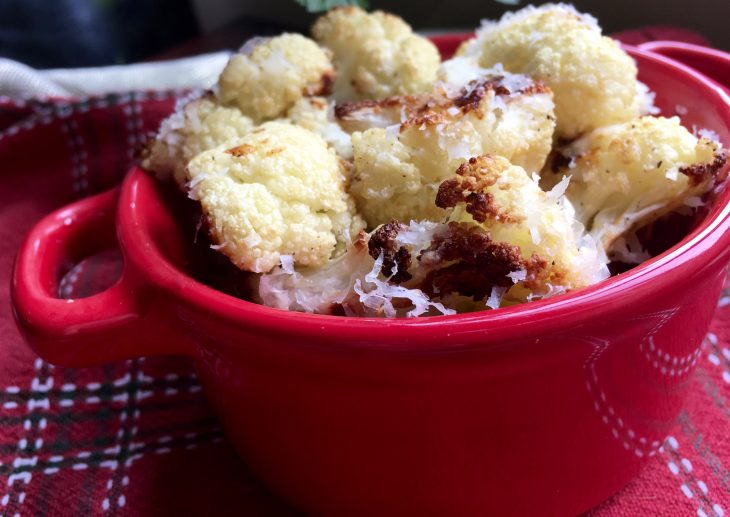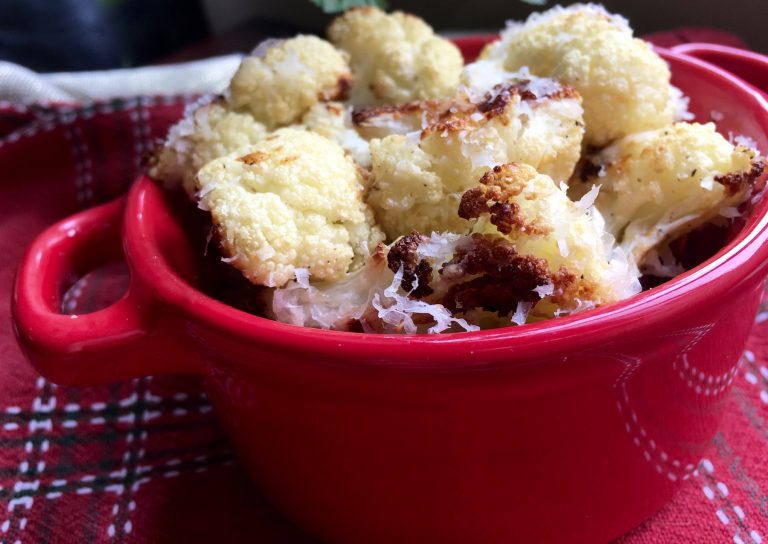 This is a perfect side dish for a quick and easy weeknight meal. Just toss it all together and pop it in the oven for a flavorful, low-carb side that pairs well with everything from poultry to beef and pork roasts. 
 When I serve this with a beef roast I like to pair it with Locations Oregon wine, one of my favorite pinot noirs.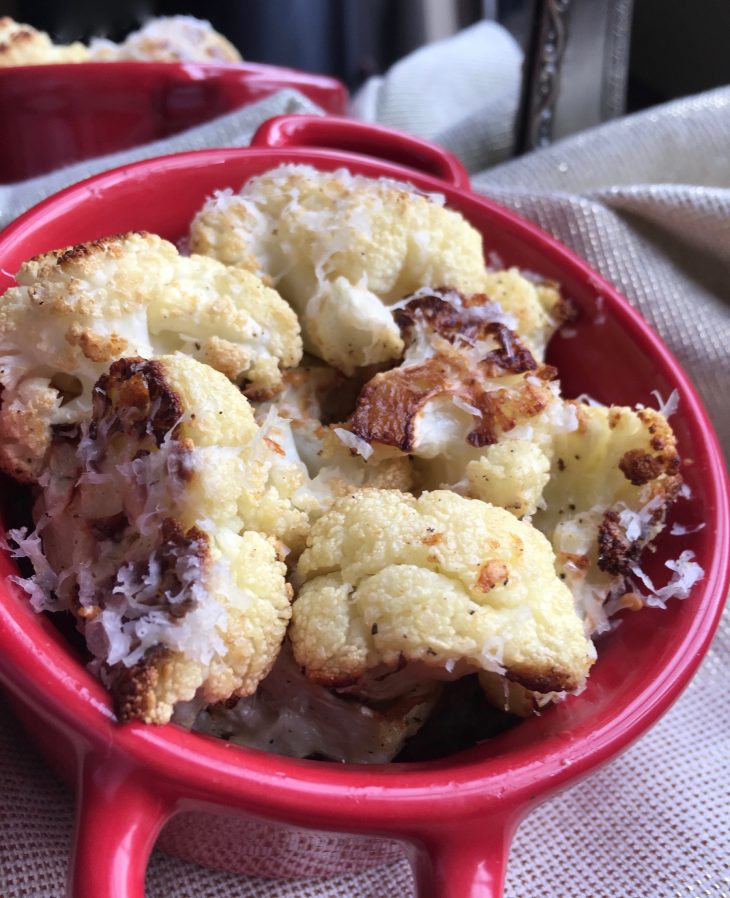 Have to say one of the best things about this recipe is its quick to prepare, only 5 minutes before you pop it in the oven.
Easy Spicy Roasted Cauliflower Recipe Ingredients
1 large head cauliflower, rinsed, dried, and separated into florets
3 T. extra virgin olive oil
2 – 3 cloves garlic, peeled and finely minced
2 t. crushed red pepper flakes
Salt and freshly ground black pepper, to taste
½ c. Parmesan cheese, freshly grated, divided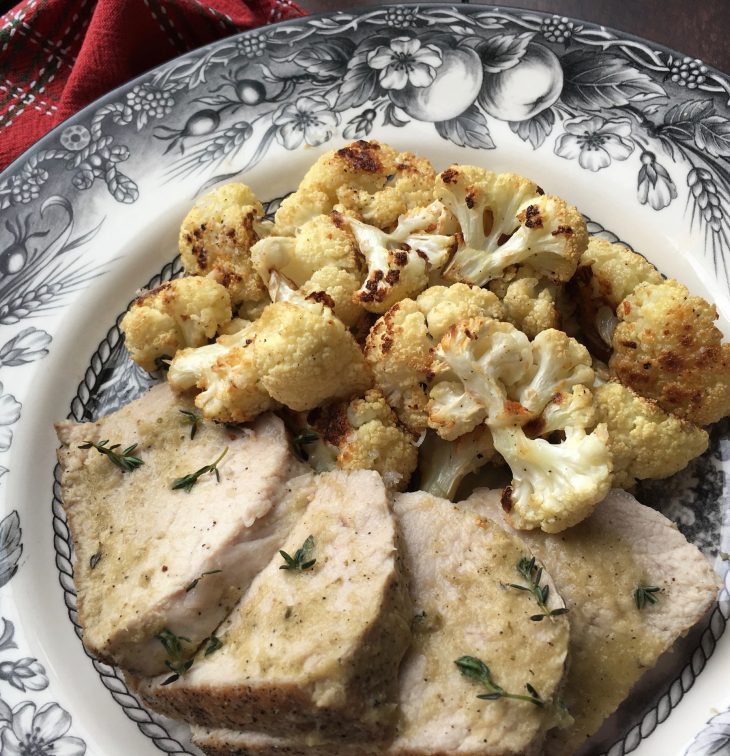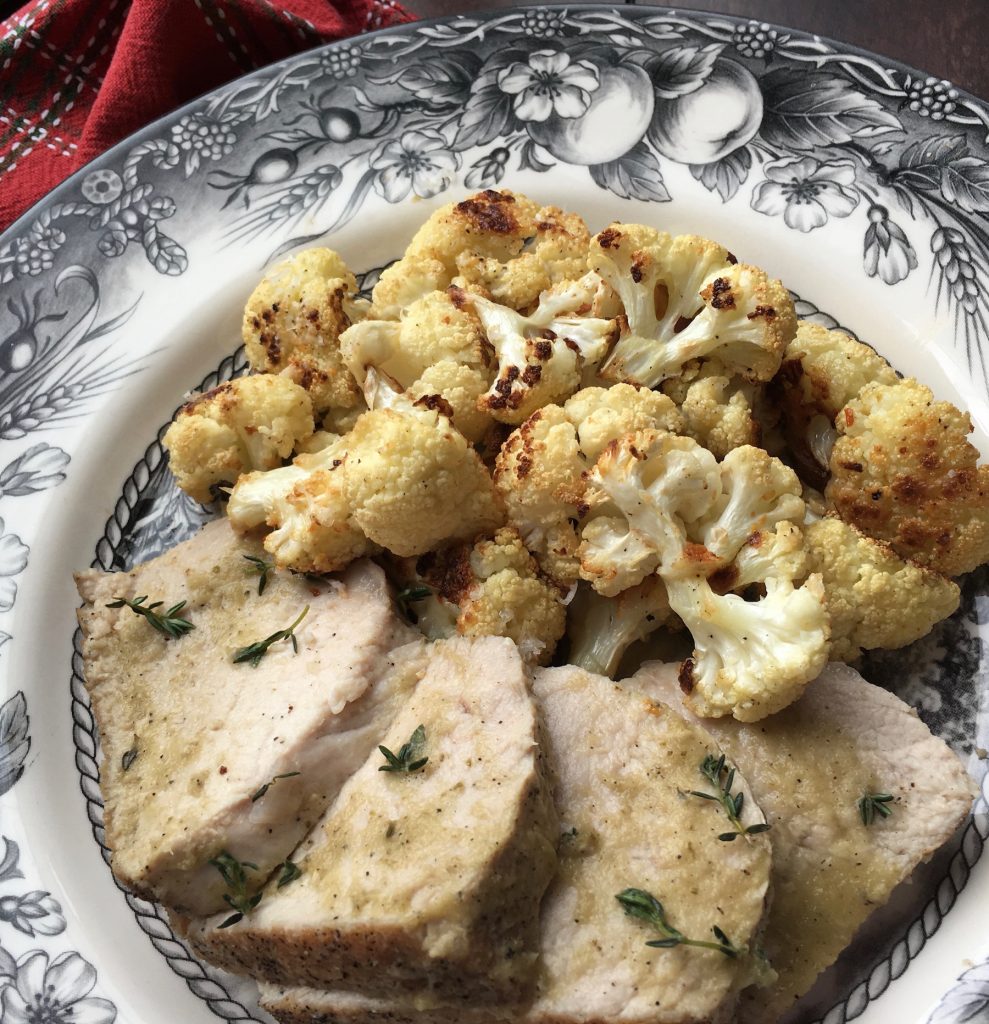 Easy Spicy Roasted Cauliflower Recipe Directions
Preheat oven to 450˚F and line a large, rimmed baking sheet with parchment paper.
Add cauliflower florets, olive oil, minced garlic, and crushed red pepper flakes to a large bowl and toss to coat. Season with salt and pepper, to taste.
Spread seasoned cauliflower on prepared baking sheet in a single layer. Roast for 20-25 minutes at 450˚F, stirring once to ensure cauliflower cooks evenly.
Remove from oven and set the broiler to high. Evenly sprinkle cauliflower with ¼ cup freshly grated Parmesan cheese and place under the broiler until golden brown (approximately 2 minutes).
Remove from oven and sprinkle with remaining Parmesan cheese and serve immediately.
Prep Time: 5 minutes
Cook time: 25-27 minutes
Serves: 4

 Ingredients
***Pin This Easy Spicy Roasted Cauliflower Recipe***