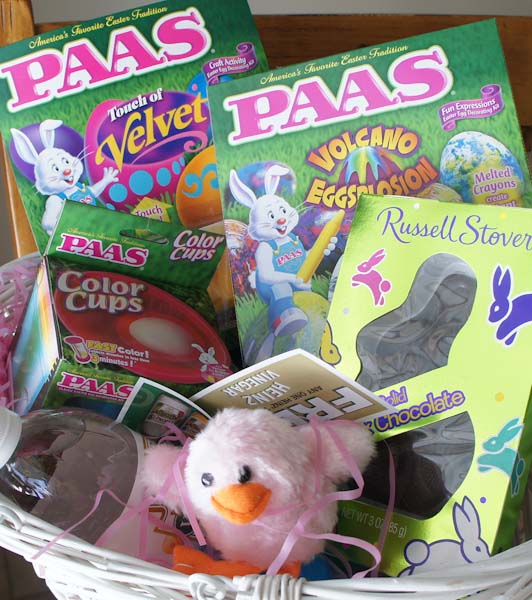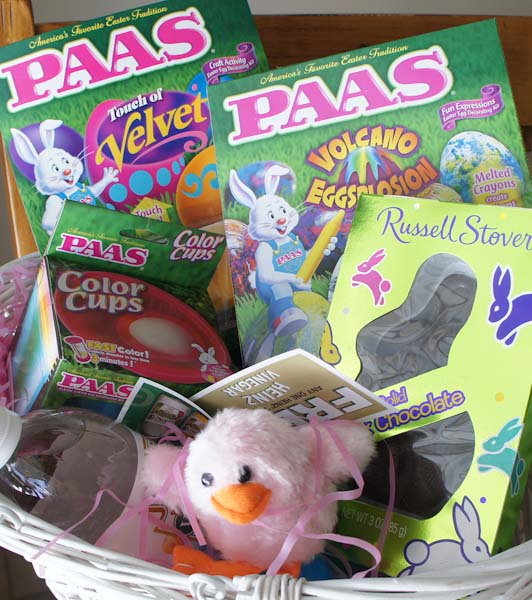 Tis the season to buy extra eggs and make them beautiful with dyes, prints, stickers, markers and more. A week or so ago I showed you how to color eggs using natural ingredients. Today, I'm want to share all the fun ways that PAAS can help you color Easter eggs.
For years I used PAAS dyes with the kids to color eggs. It's incredibly easy to use and provides instant results for little ones. They had fun coloring the eggs and we really enjoyed doing this together as a family.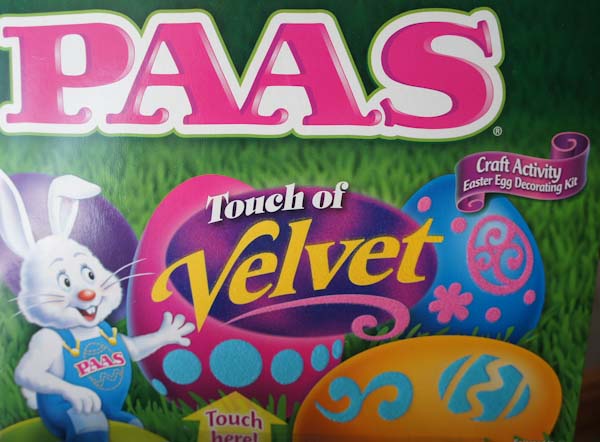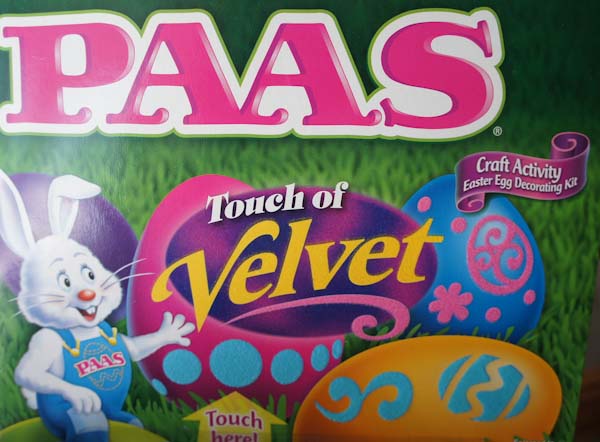 This year, PAAS has rolled out seven new egg decorating kits including Touch of Velvet, which adheres flocking powder to your eggs for a fuzzy feel and Volcano Eggsplosion, which uses melted crayon shavings to give your eggs immediate color.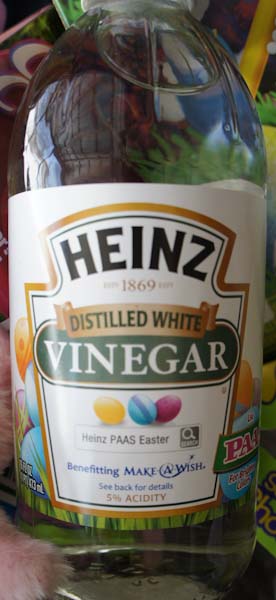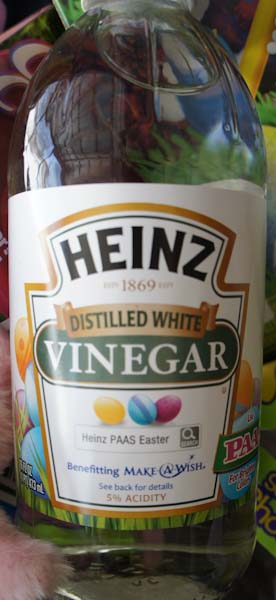 Every time I color Easter eggs I make sure that I add Heinz Distilled White Vinegar to the dye to enhance the color. I've also been told that you can add 2 tablespoons of white vinegar per quart of water that you boil eggs in to keep them from cracking.


Alan and I tried out the new PAAS stencil and marker kit on some plain white eggs and had fairly good results. It's best if you just freehand draw with the markers though. Alan didn't have much luck with the stencils. Although the stencils are fairly small so he struggled a bit with holding it on while coloring inside the lines. It would probably be a lot easier for little ones.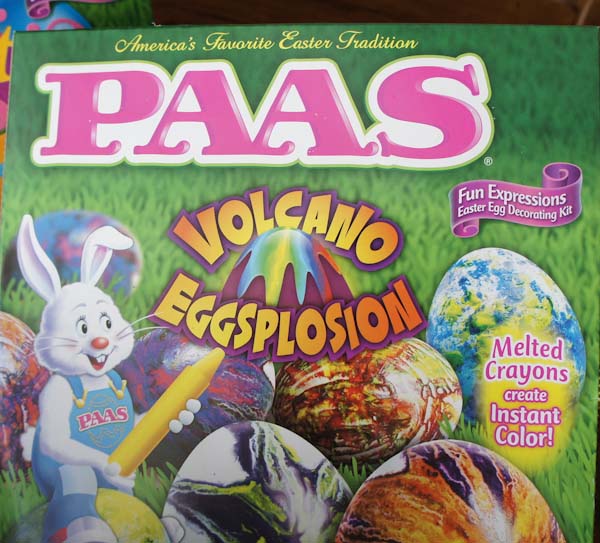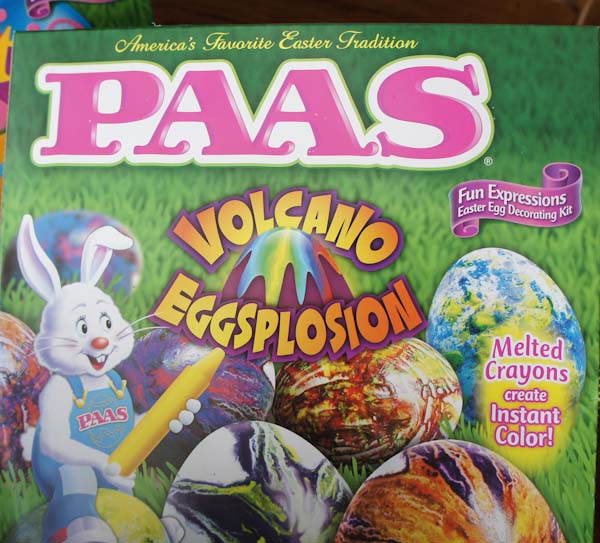 Em and I will be trying out the other kits next week. No matter how old she gets I'll always enjoy spending time creating with her. She is full of wonderful ideas!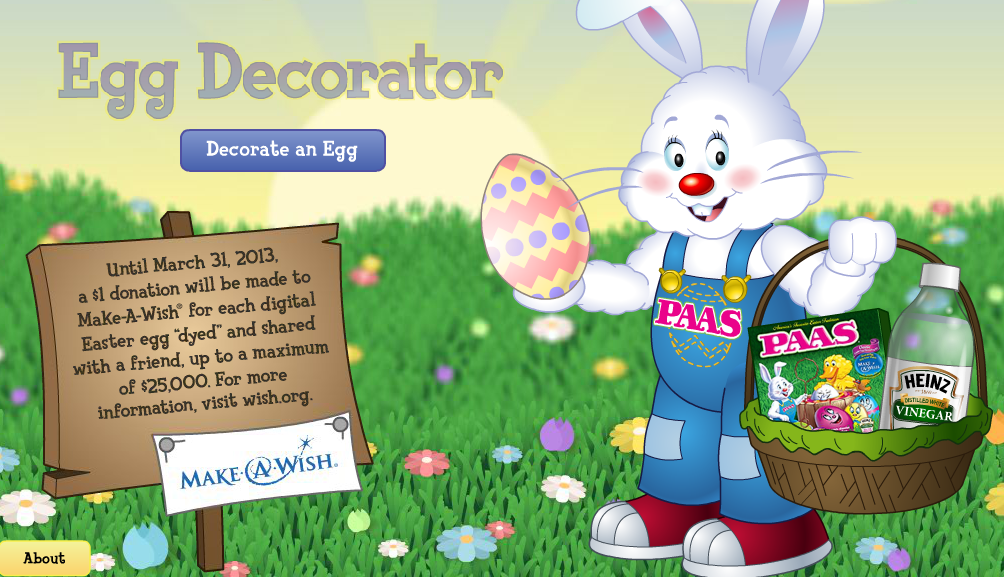 In addition to providing seven new fun egg coloring kits PAAS and Heinz have come together to create a fun egg coloring app! Just search "PAAS/Heinz? in the iTunes App Store or click here to access it from your computer.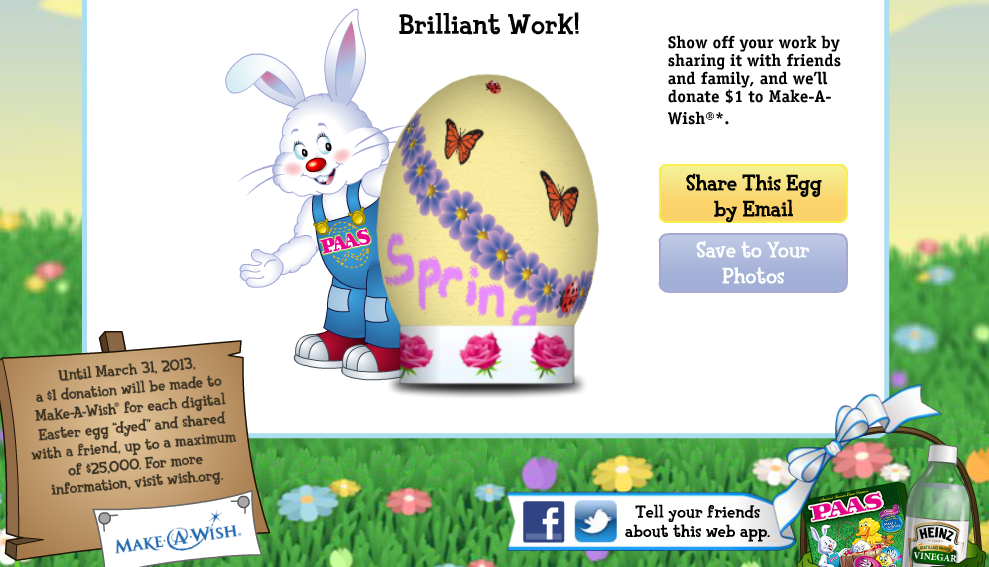 Using the app allows you to send a virtual colored egg to family and friends. For each egg that is sent Heinz and PAAS will donate a $1, up to $25,000, to the Make-A-Wish foundation. The app is fun to play with and its easy to share a decorated egg.
Do you have a favorite PAAS egg coloring kit? How do you usually color eggs?