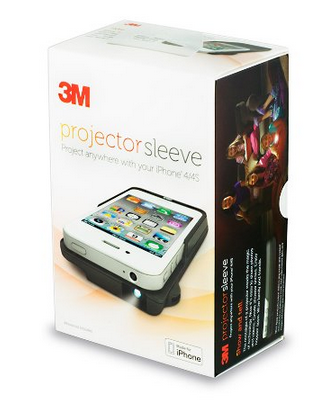 3M has made it a whole lot easier to share your photos and videos with family and friends right from your iPhone. The 3M Projector Sleeve allows you to projector your images on the wall up to 60″ so everyone can see them instead of having to pass around your phone and viewing them on a small screen.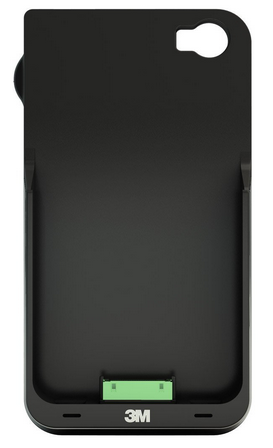 It is easy to use. Just slide the iPhone on the projector sleeve, hold the power button down for 5 seconds and start projecting your images. If your image looks a little blurry you can use the focus button on the side to bring it into focus.

The projector sleeve is thin and lightweight so it also makes a perfect travel companion. During your trip take photos all day long and then enjoy a fun slideshow review that night. No extra steps to take. Just open your photos, click on the image you'd like to start with and tap on the play button. Just like that your images are clearly projected on the wall, ceiling, curtains, or any other flat surface. Just a note, the darker the room the brighter your images will appear.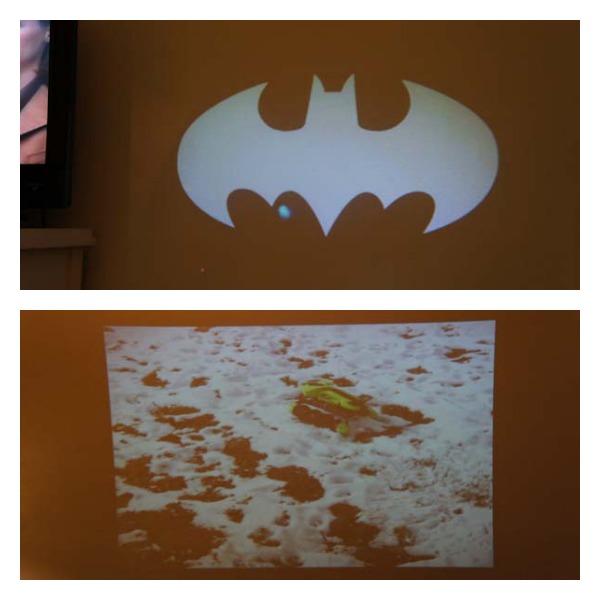 Yes, I had to project the Batman signal…lol. We also watched a video, easy peasy!
Want to watch a movie or tv show? Load them to your phone and project them on your wall, which makes it a lot easier for everyone to see. If you have a video based app (You Tube, NetFlix, etc) you should be able to project it. (Not all apps apply).
A nice little added bonus to the projector sleeve is that it can also charge your phone while its on the sleeve. The projector sleeve is currently available in the iPhone 4/4S and provides over 100 minutes of viewing time between charges.