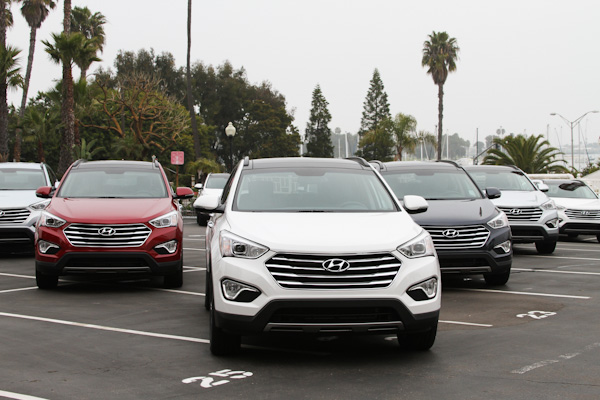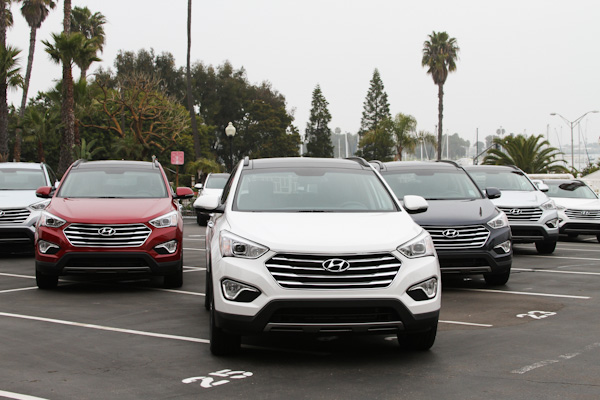 I recently had the opportunity to drive the all new Hyundai Santa Fe. The Hyundai Santa Fe is a 6 or 7 passenger car, depending on the model purchased, which makes it perfect for most families while still leaving room for sports gear, groceries, camping gear and so much more.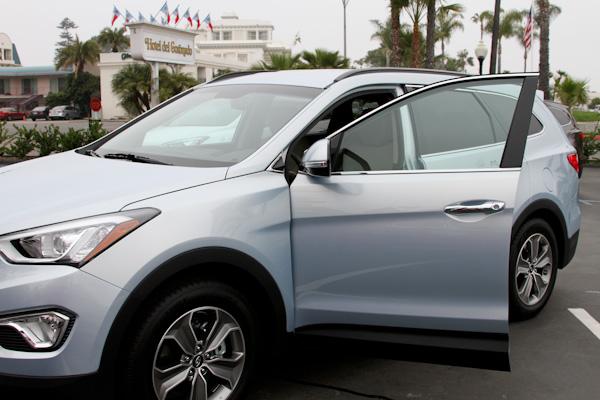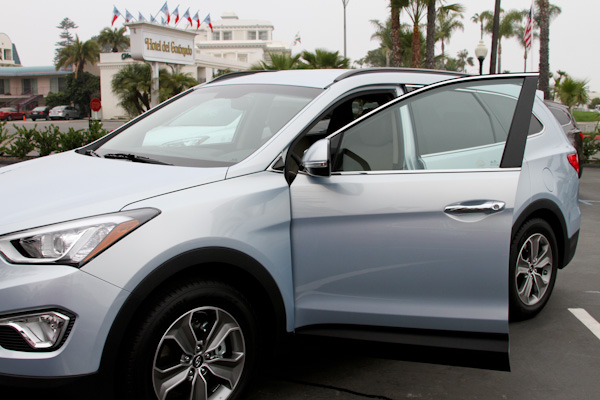 I know that color doesn't drive a car, as my dad likes to say, but I couldn't resist driving this pretty silvery blue colored car. I think I loved it so much because the color reminds me of Spring and I am so ready for spring!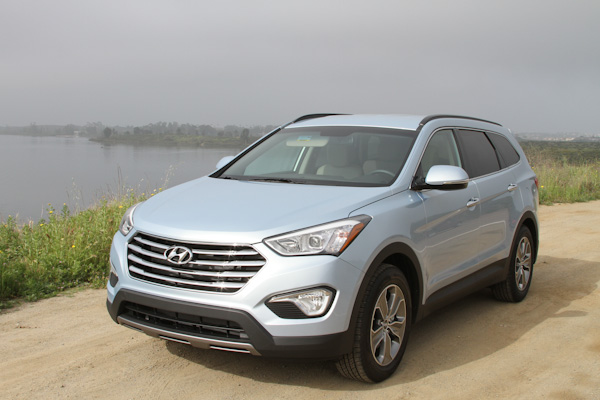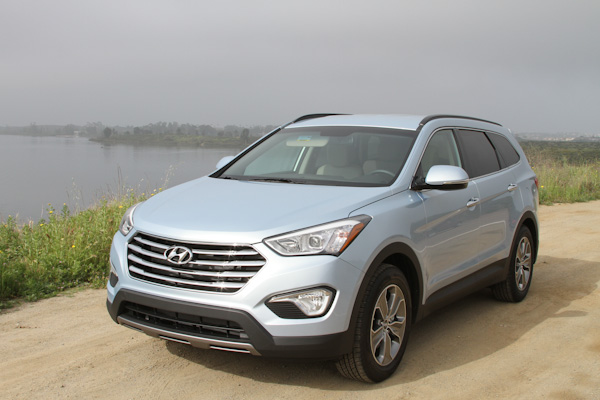 Isn't she pretty?? The Santa Fe offers 3 rows of seating. The second row fits 2 or 3 and the third row has seating for 2. I love that the 2nd row can be captain chairs instead of a bench seat. I'm pretty sure we've all been on the road trips where all we hear is "Mooooooommmmmmmmmm, she's touching me" and the dear adorable sibling is holding their finger a 1/2 inch away. Ack! It brings back nightmares. The captain chair seating in the second row gives each child their own seat with some floor space separating them from their offending sibling (insert angels singing here).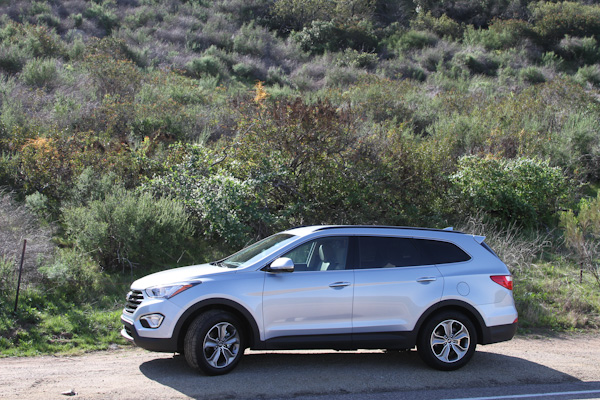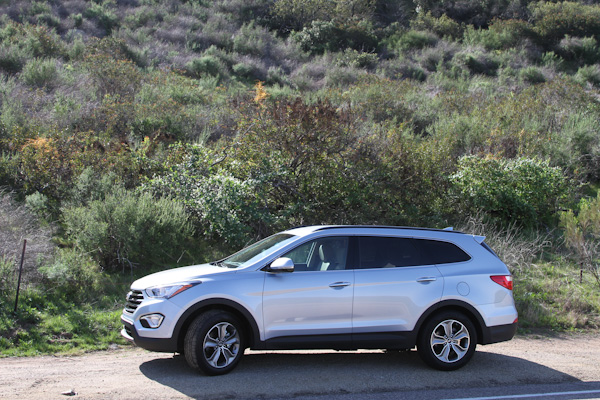 The Santa Fe comes equipped with second row seats that slide and recline plus they are heated. Now the passengers in the second row can be just as comfy as the parents in the front.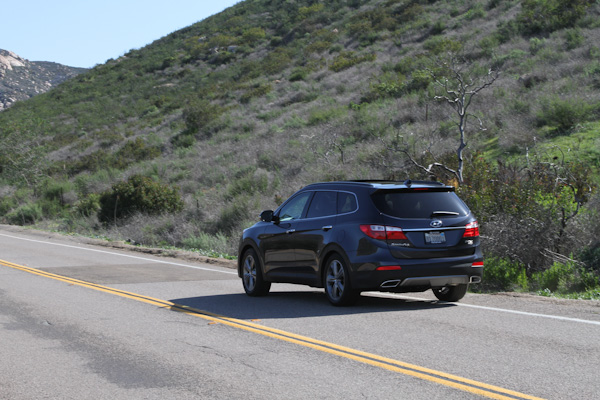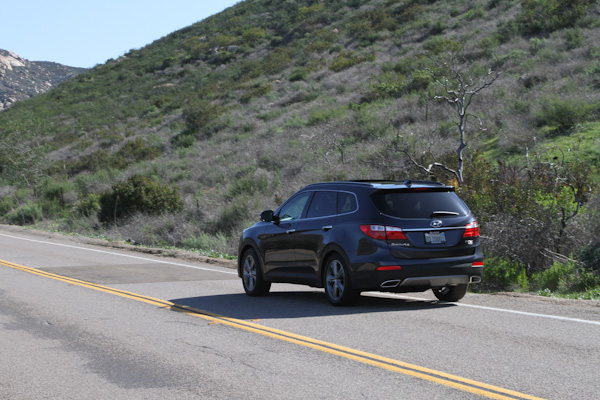 Most of you know that I road trip quite a bit so having a car that excels as a road trip vehicle is important to me. Two things stood out as exceptional features on the Santa Fe:
1. Downhill Brake Controlperfect for mountain driving. It seems like every time I drive through the mountains I spend a good deal of time pressing on the brake. The downhill brake control automatically slows my vehicle down using the engine versus using my brakes. It slows down very smoothly without an obvious adjustment or jerking feeling to slowing down.
2. Hillstart Assistagain another great feature for mountain living. This feature keeps your car from rolling backwards when move your foot from the brake pedal to the gas pedal when you are stopped on an incline. No more worrying about bumping into the car behind you.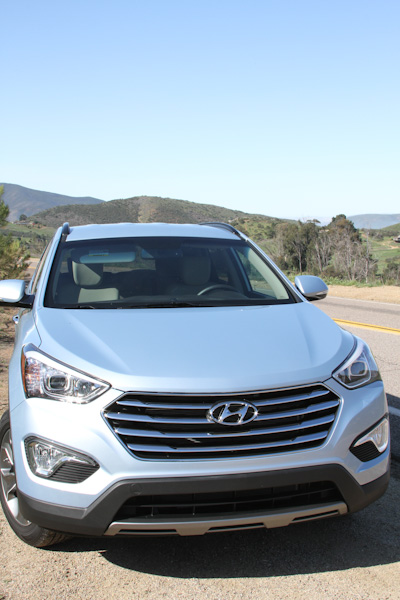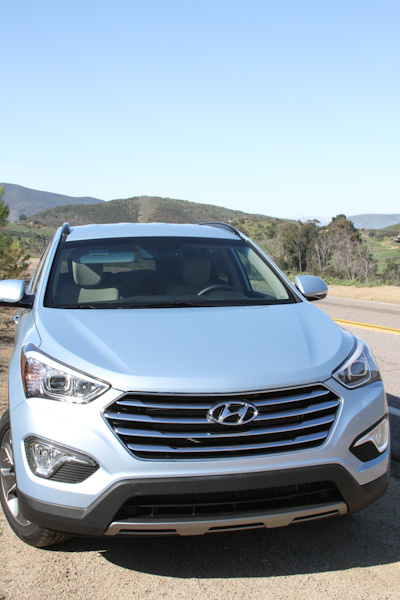 Gas mileage is also important. No one wants a car that only gets a few miles to the gallon. Usually larger vehicles end up using more fuel, but I was pleasantly surprised to find out that the Santa Fe averages 21 miles per gallon which is right in line with the competing brands of the same class.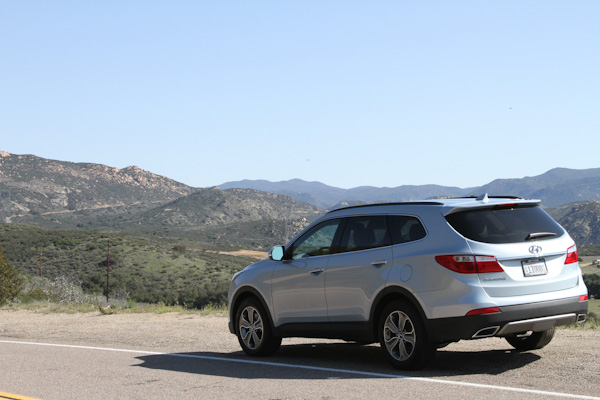 Other features that I really like about the Santa Fe include:
Rear heating and air conditioning controls

115v power outlet in the back of the Santa Fe
Power tailgate <<–love this, especially on those days my hands are full
Back seats fold down to provide additional storage room
Stain resistant cloth seats <<–so important
Manual rear side window sunshades
Individual reading lights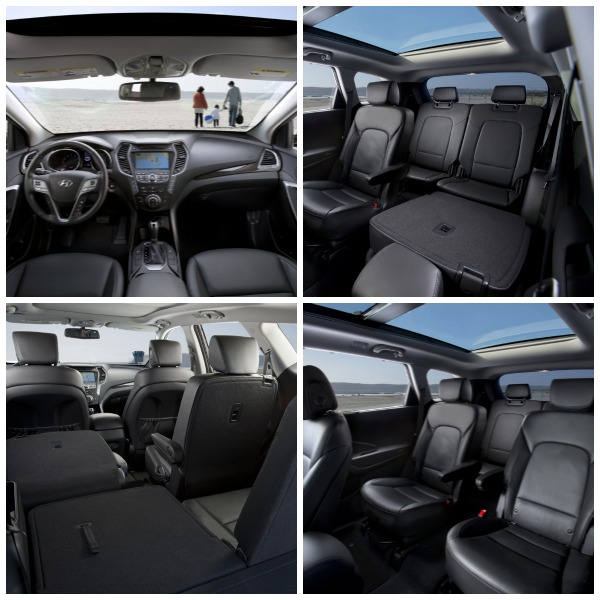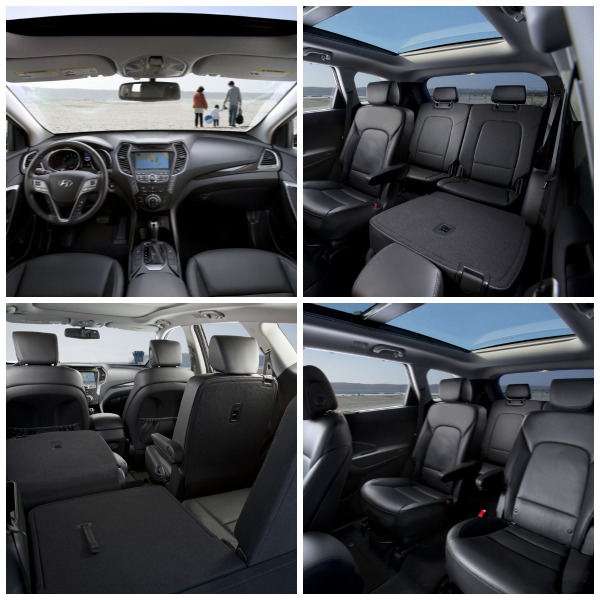 Look at all that interior room. Lots of space to stretch out which is especially important for our family since everyone is so tall in the family (well, everyone except for me).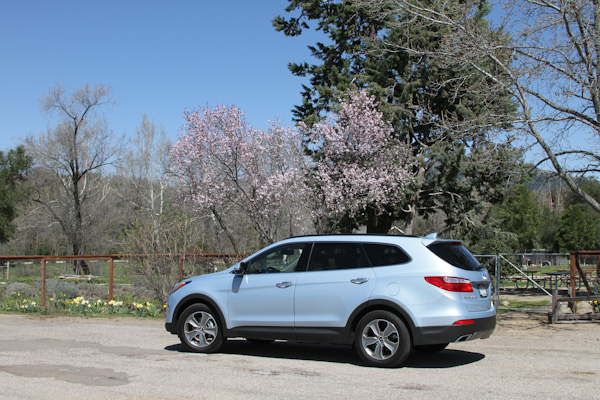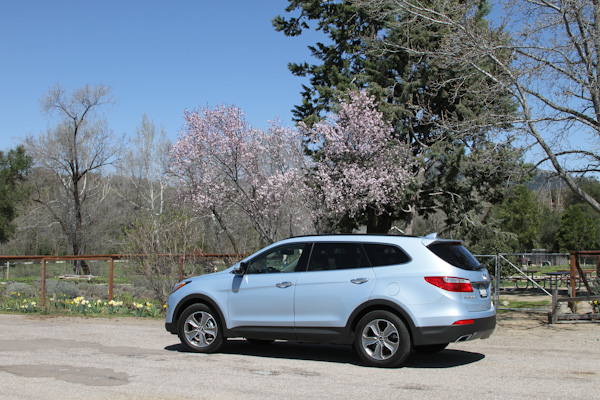 If you are looking for a new family car I highly recommend giving the Hyundai Santa Fe a test drive and see how well it fits your life.