Thanks to STI and Mazda for giving me the opportunity to drive the Mazda 6. All opinions are my own.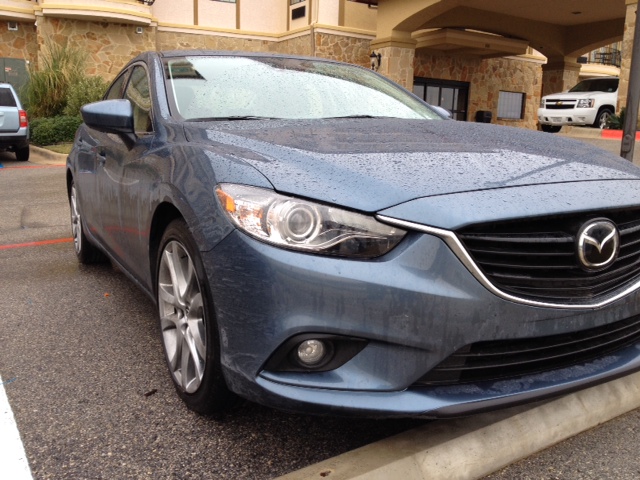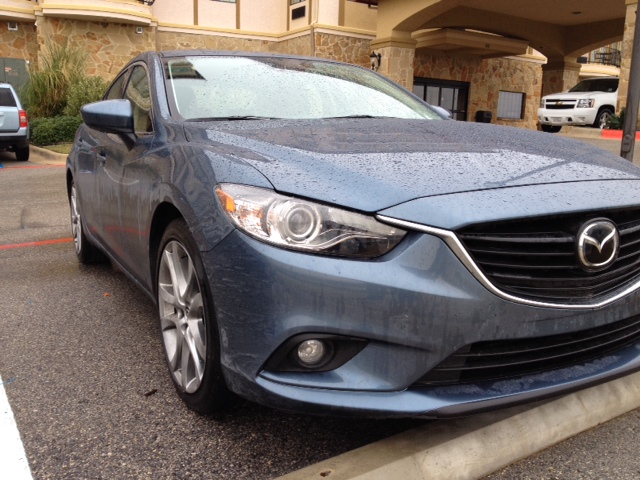 The open road of Texas was calling my name. I had been in Grapevine during the ice storm which meant I was really limited on where I could go or what I could do. EVERYTHING closed because of the ice. Four days of limited activities and I was eager to get out and explore some of the state. To me, that means hitting the road to see what I can find.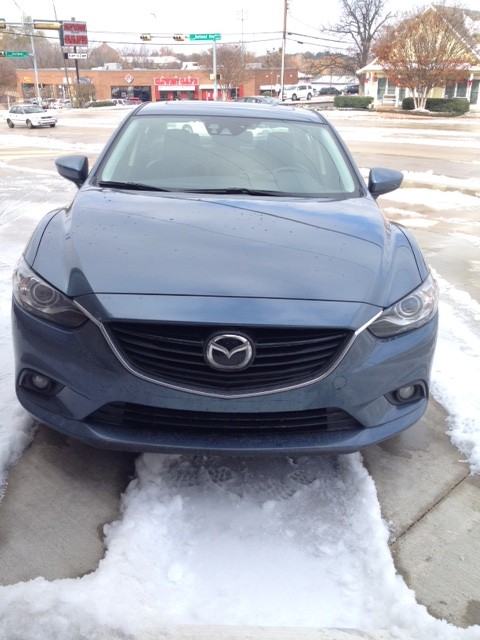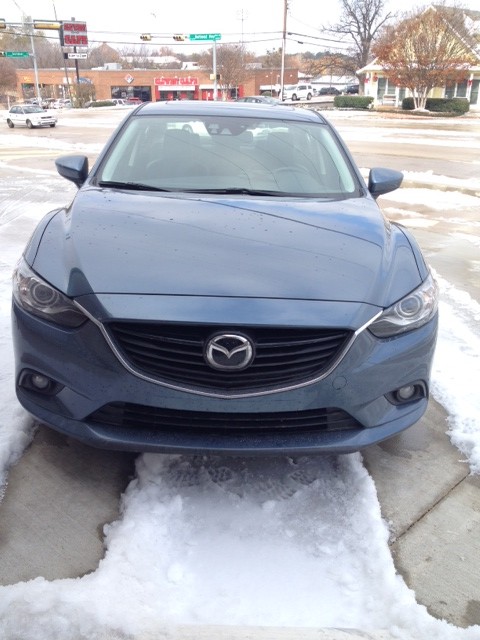 When I left Grapevine there was still a bit of ice on the roads, but mainly on the overpasses and since I was heading south I knew I would leave icy roads behind soon. I was excited to see how the Mazda 6 handled on ice and rough roads.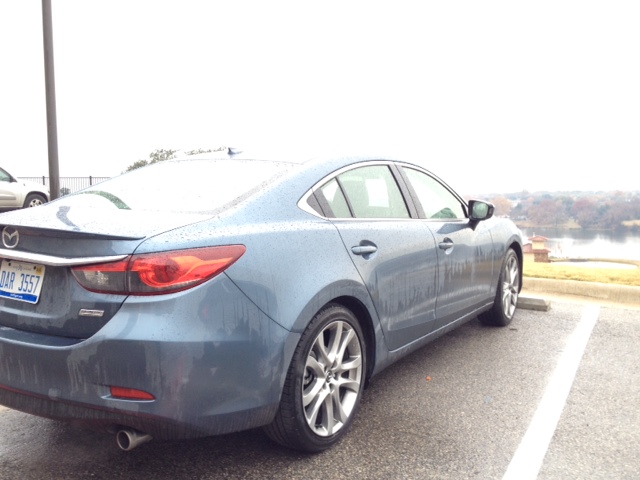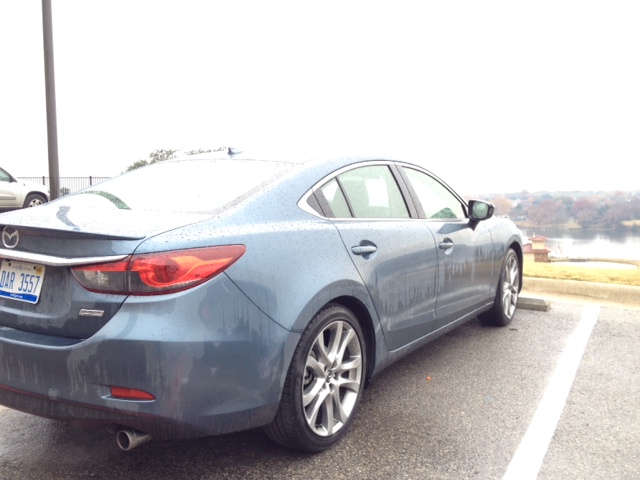 After packing the car up with all the luggage it was time to hit the road. By the way, plenty of trunk space for luggage. I stowed two suitcases, tote bags, computer bags and there was still lots of room left over.
Sliding into the driver's seat I was immediately taken with the comfort and fit of the seat. This, this I could love. It's almost like it was made for me. I adjust my mirrors, snap on my seat belt and hit the road.
Driving through the weathered streets of Grapevine the car handles like a champ. Getting on the freeway I experience my first set of rough road.  The overpasses have semi-melted and refrozen a couple times so it's like driving across a really bad cobblestone street or the roads in Costa Rica (if you've ever been there you know what I'm talking about). If you stop you will get stuck, which is what happened to a taxi in the middle lane, so I just creeped across without using the brakes. Success! The Mazda 6 owned that overpass and made it her own. A couple more of those and I am finally on dry roads and ready to take the Mazda up to the speed limit (prior to this 20mph-40mph seemed to be a top speed).
This 4-door sedan might look like a family car, but it drives like a sports car.
Ahhh, yes. This is why I love test driving cars. Between Fort Worth and Waco there wasn't much traffic so I took her up to 75 (yep, speed limit is 75 there…I love that state!) and just drove. Comfort was what kept crossing my mind. I was so comfortable driving the car. The ride was smooth and the Mazda handled incredibly well. (oh how I miss her)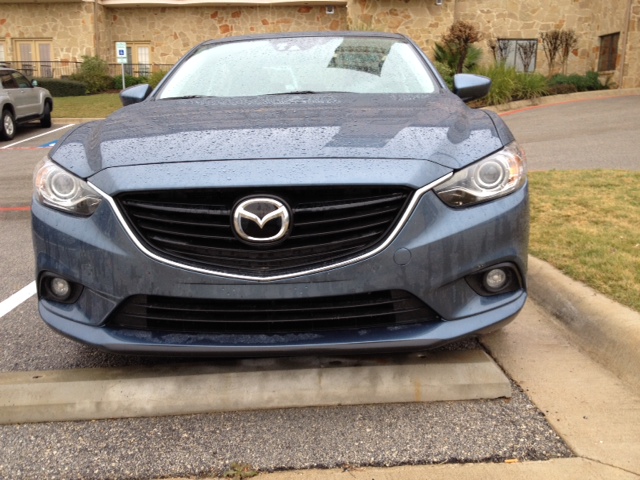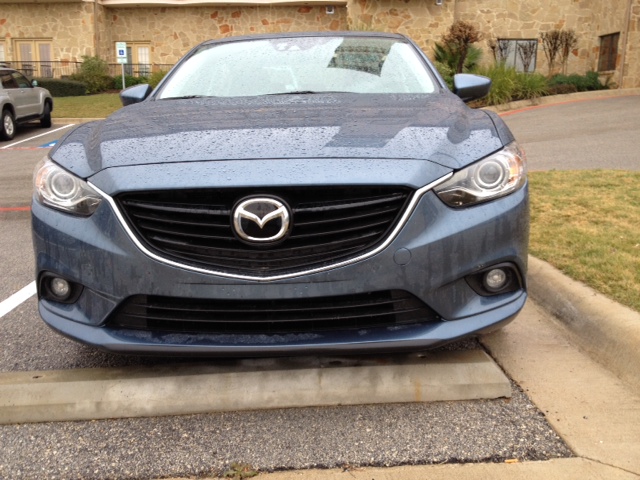 The only thing that I had to get used to was getting out of the car. It sits fairly low and I'm used to my mini van. Getting out of the car the first few times was interesting until I got the hang of it.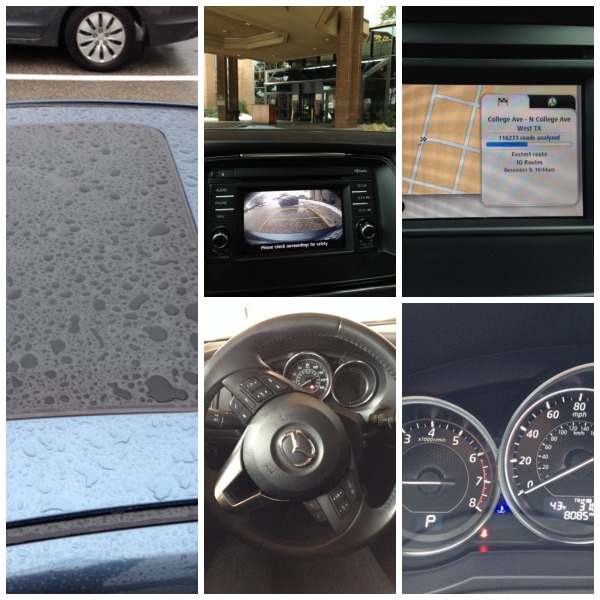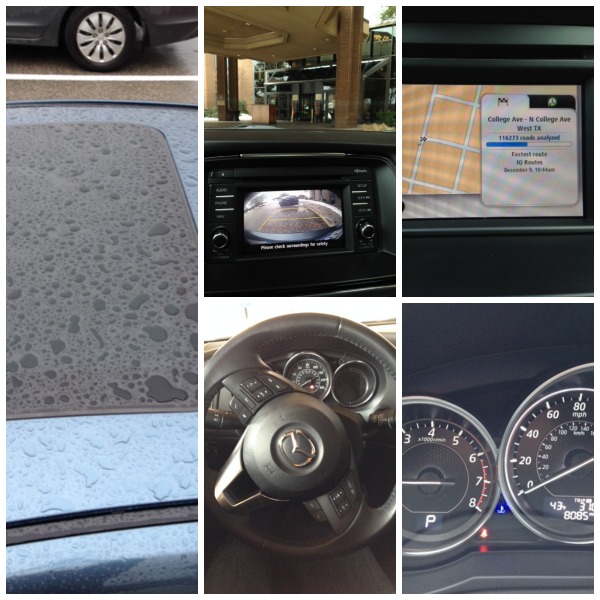 3 FEATURES I ABSOLUTELY ADORE ABOUT THE MAZDA 6
1. Sunroof:  I love that sunroofs  makes cars feel less enclosed. Plus, more sunshine = more happiness.
2. Back up camera: As far as I'm concerned these gems should come standard on every single car. Parrallel parking is now a breeze and being able to see immediately behind the car is very helpful.
3. Blind spot warning: Ok, I'm not sure this is the technical name for it, but when I put my blinker on to change lanes if there was a car in my blind spot there would be a warning light in my side view mirror and a beeping noise. Hello, awesome.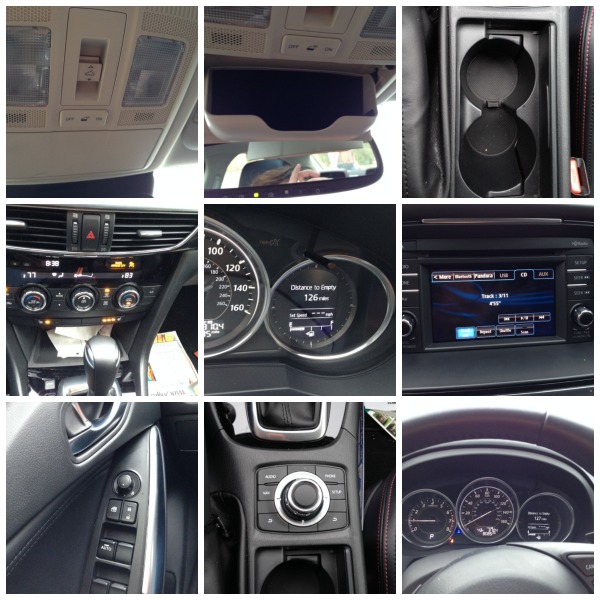 5 features that I always review
Curve Turning Performance: The Mazda 6 has curve turning performance in spades. She hugs tight to the sharp corners which makes driving her quite the experience.
Quick Acceleration: I almost want to say "no comment", but I will tell you that I had no problems at all bringing the Mazda up to speed and merging with traffic when entering the freeway. She is fast and that meant that I used the cruise control A LOT so I didn't see how fast she really could go. I was tempted, but controlled myself.
Interior Noise Levels: The Mazda wasn't as quiet as I expected. There was definitely road noise in the car and when I used the hands free system to call Alan he had a hard time hearing me. He told me he was getting a lot of background noise in the call.
Legs Room/Comfort Level: The front seat is very comfortable with plenty of leg room. The backseat is perfect for younger children. If you have tall teens it might be a tight fit.
Gas Mileage: The gas mileage rocks!! I picked up the car with a full tank of gas. Drove from Grapevine to Waco to Marble Falls and back to Grapevine for a total of 440 miles, plus driving around in the towns. I put a whole 30 bucks in the tank and returned it with a little more than a 1/4 tank. Honestly, best gas mileage I've had on a road trip in a long time.
Overall, I absolutely loved this car. I would drive it again in a heartbeat. When I'm ready to buy a new car this one is definitely on the short list of possibilities.