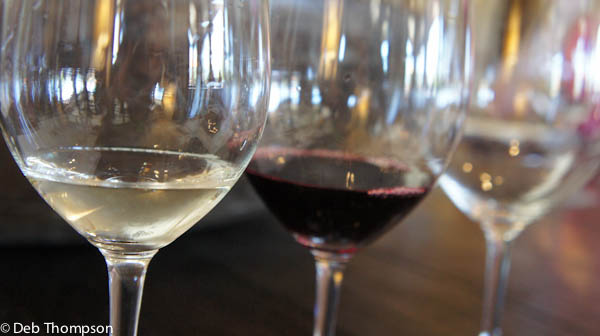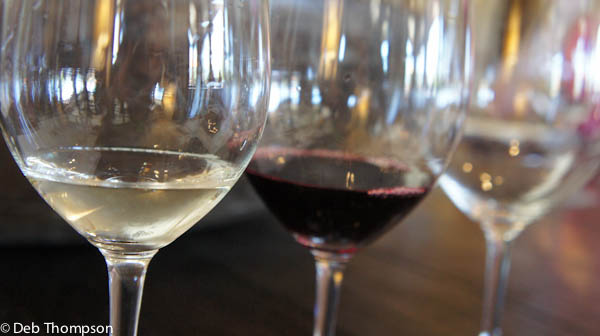 The most anticipated portion of my weekend in Napa was the wine tour. My bucket list item was "drink wine in Napa" and drink wine I did. Oh, the beauty of drinking some of the finest grapes in one of the most beautiful parts of the country. It was decadent.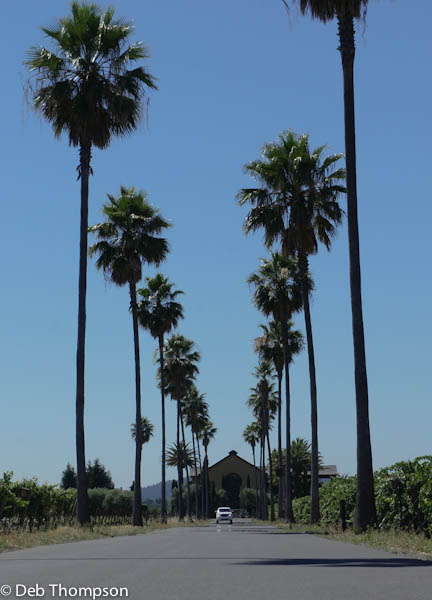 Our first stop was Round Pond Vineyard. A beautiful family owned and operated winery nestled in the Rutherford Region. In addition to creating aromatic and delicious wines, Round Pond also crafts vinegars and olive oils.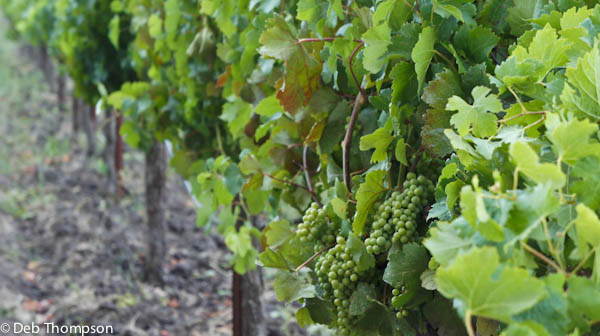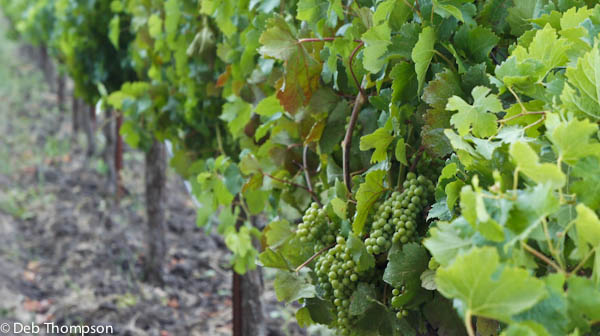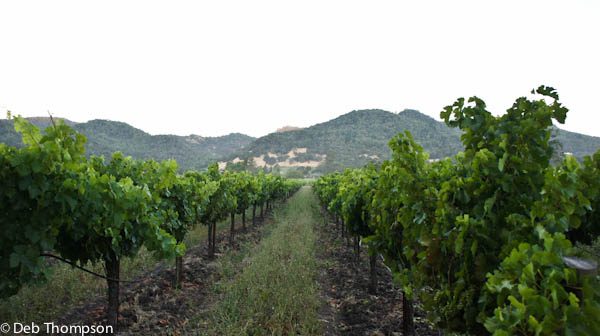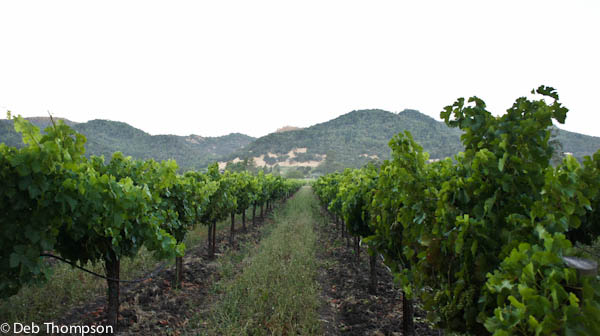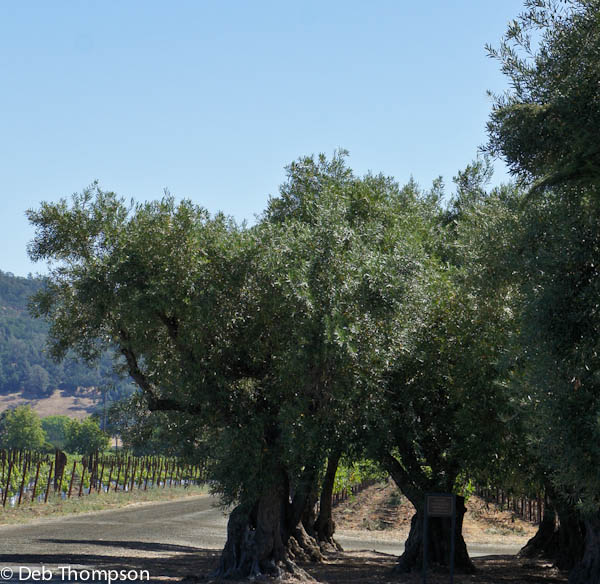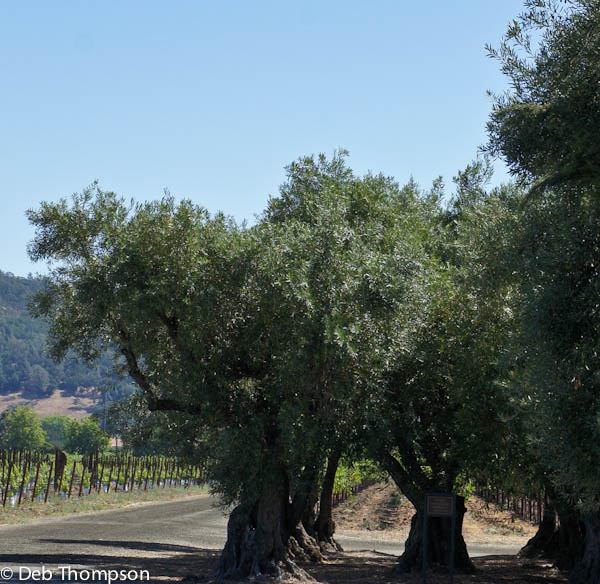 At Round Pond we learned how to taste test vinegar, tasted some olive oils and then completed our tasting with three varieties of wine. In addition, they served us lunch on the patio over looking the vineyard.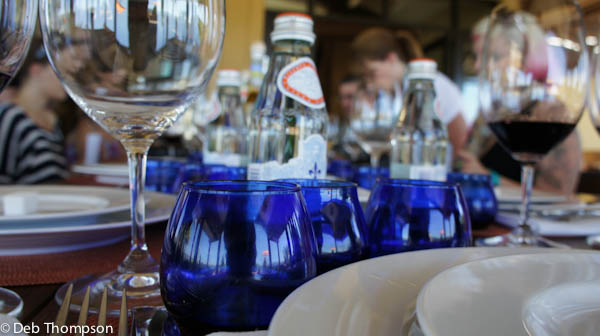 Olive oil tasting cups in beautiful cobalt blue.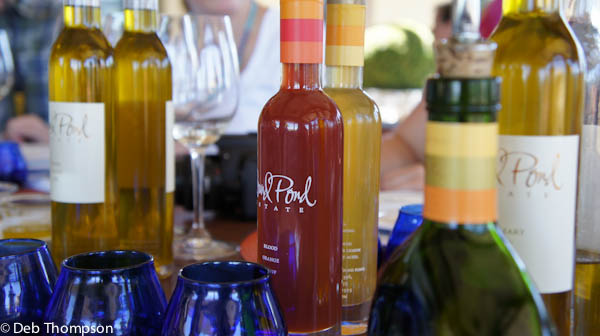 We also had the opportunity to try two syrups from Round Pond: Blood Orange Syrup and Meyer Lemon Syrup. I fell in love with the Meyer Lemon Syrup…divine.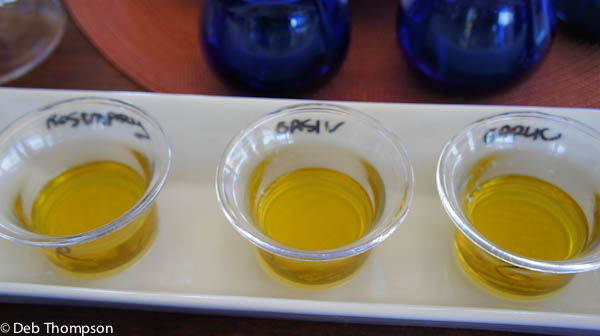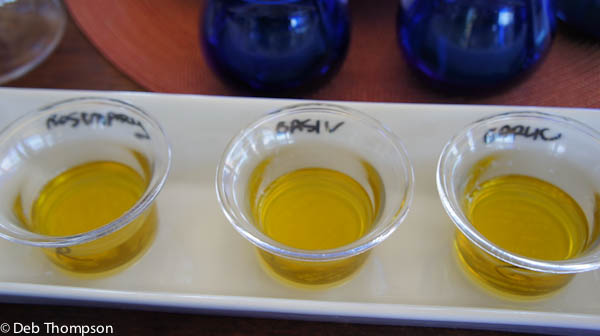 Olive oil tastings include Rosemary, Basil and Garlic.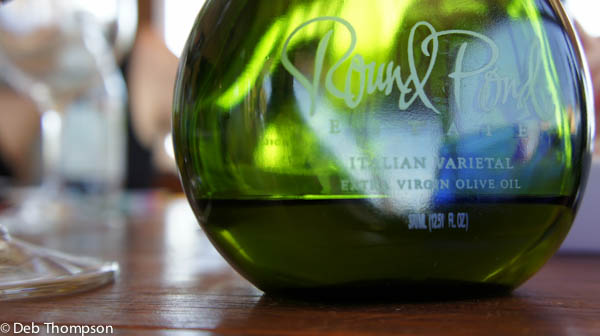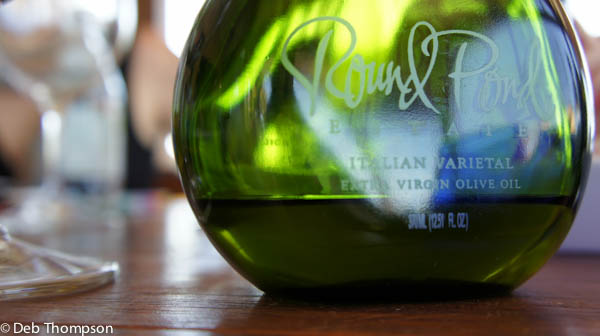 And of course, we tried the Italian Varietal Extra Virgin Olive Oil. Sadly, this oil is only available to their wine club members so I wasn't able to purchase a bottle to bring home.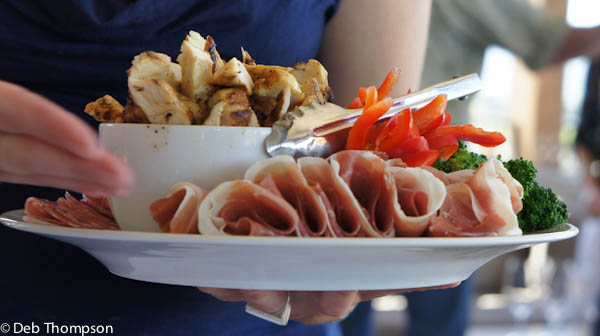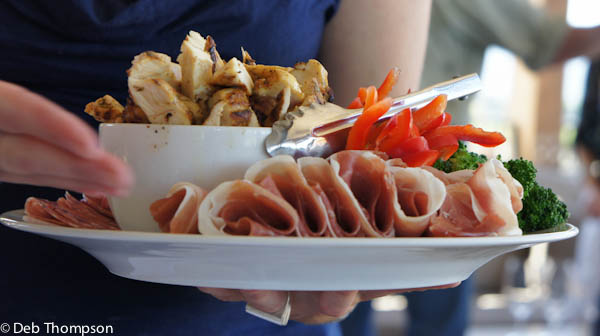 Lunch included fresh vegetables and salamis to create salads and we finished the course with a slice of Meyer Lemon cake.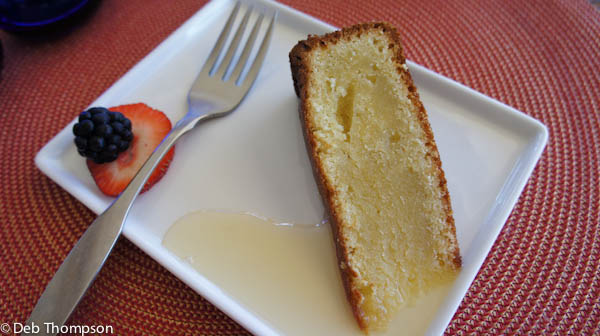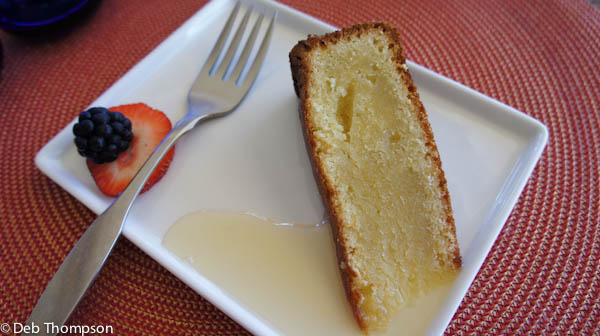 Tastes of Round Pond included:
2011 Estate Sauvignon Blanc: Light and crisp this is a great summer wine for those hot days. Out of the three we tasted this was my favorite and comes in at a nice price of $24/bottle
2008 MacDonnell Family Cabernet Sauvignon-Representing the best of Round Pond vineyards this Cab is full bodied and fragrant. $70/bottle
2009 Round Pond Estate Cabernet Sauvignon-comprised of f 94% Cabernet Sauvignon, 5% Petit Verdot and 1% Malbec this flavorful wine lends a variety of flavors from first sip to swallow. $50/bottle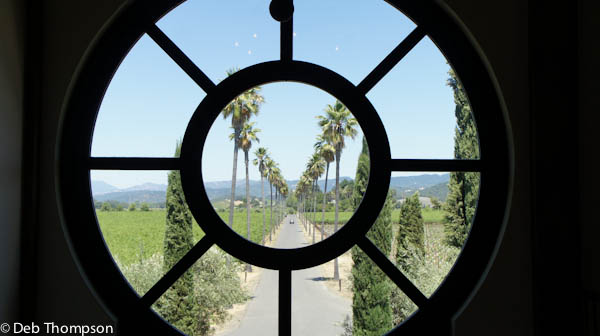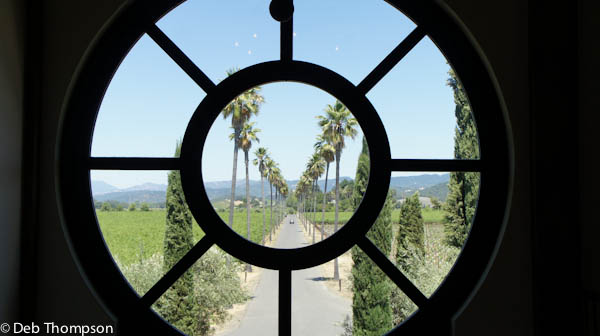 After indulging in delicious wines and food it was time to make our way to our next stop, Palmaz Vineyards. Set in the hills of Napa, Palmaz overlooks the valley below. It's a scenic location, but the real treasure is how the wine is created.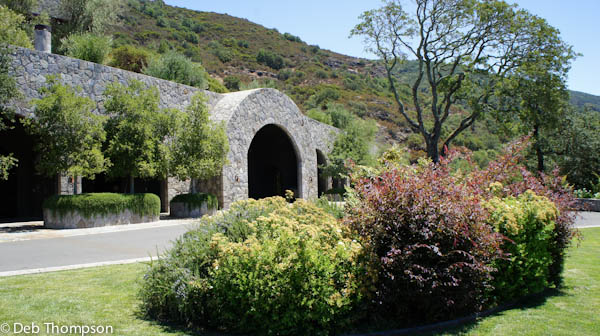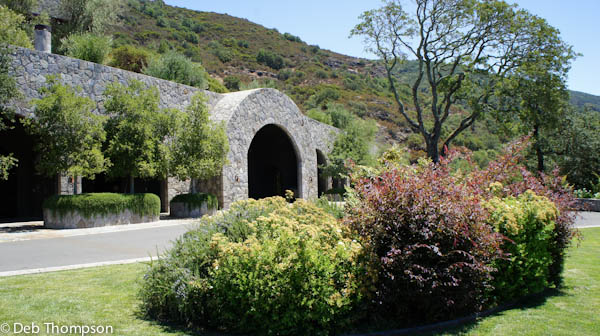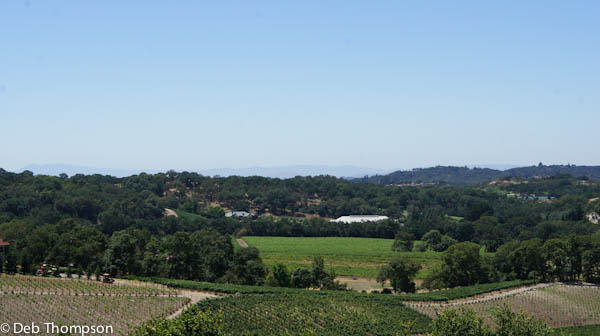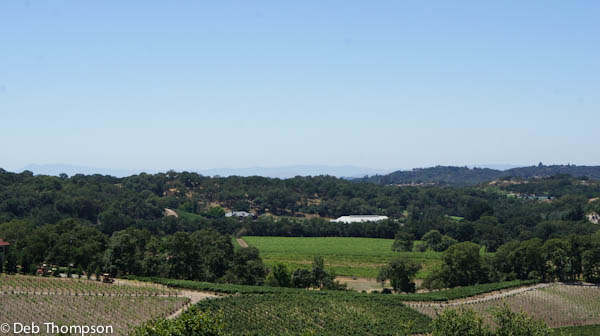 Our tour started outside as we learned about the farming of grapes and how the Palmaz family has done extensive testing to learn exactly what soils are available on the land and where the grapes should be planted.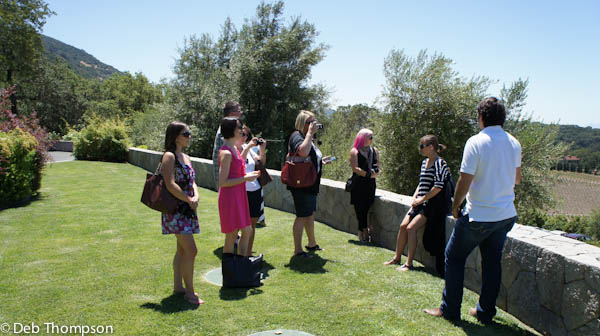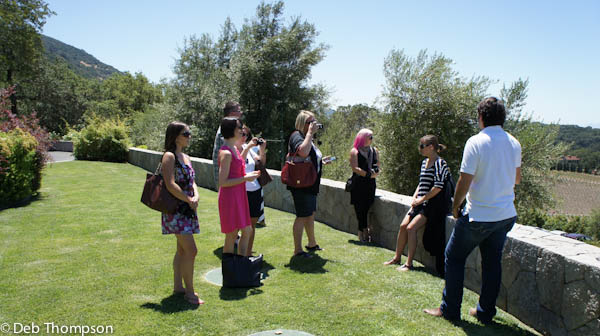 Walking into the winemaking facility I like I was walking into Batman's underground command center. (No, seriously, I expected Alfred to come around a corner any minute–lol) The ceilings are high and rounded and everything appears to be computerized and fine-tuned. Palmaz has combined the art of winemaking with today's technology and, in turn, they are crafting some of the finest wines in the Valley.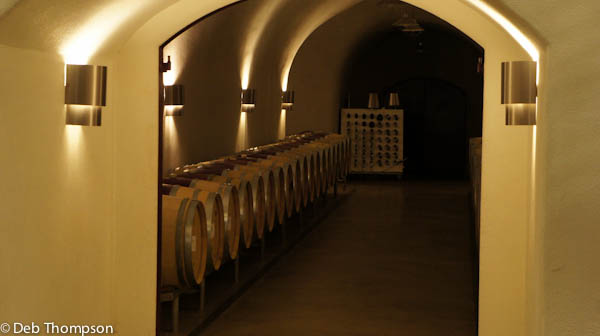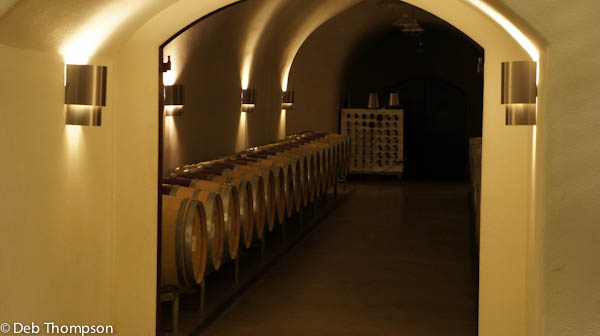 The wines are created in a wine cave that is the equivalent to an 18-story building. This provides the height needed for gravity-flow winemaking. If you've never visited a gravity-flow winemaking vineyard before I highly recommend it. It definitely lends itself to some jaw-dropping moments. I've only ever visited one another gravity-flow vineyard before and that was in upstate NY. I don't believe there are many in existence, but if you have the opportunity you should really visit one.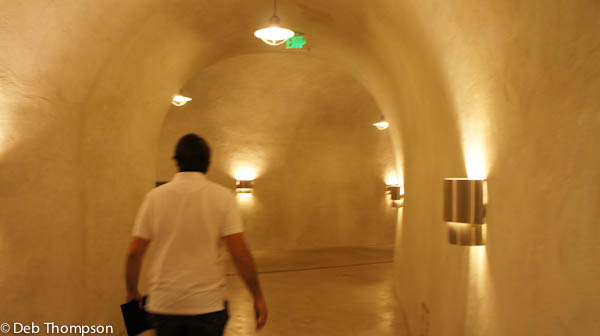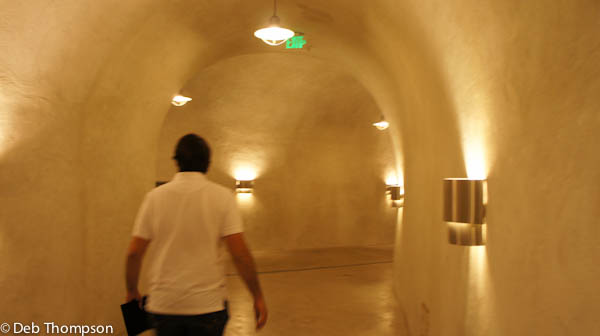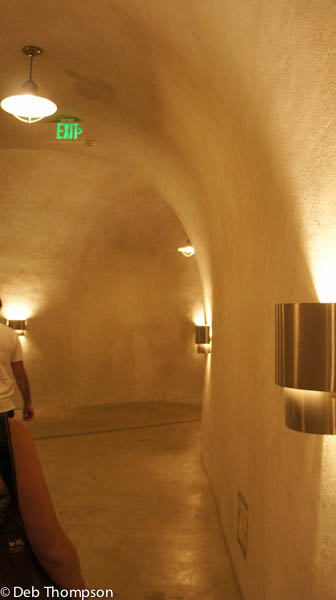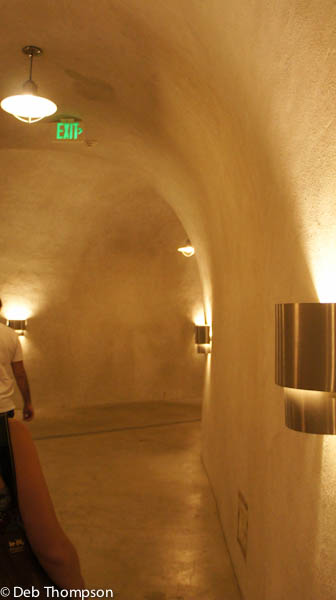 Inside we seen the wine making process first hand and done a fair amount of ohhing and ahhing. After learning about gravity-feed wine making it was time to taste the results of all their hard labors.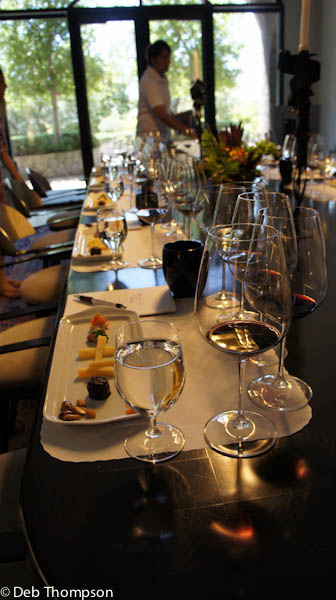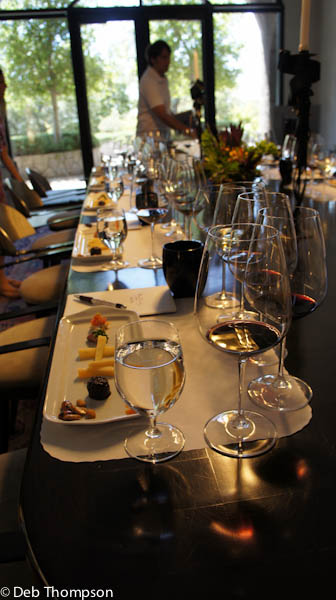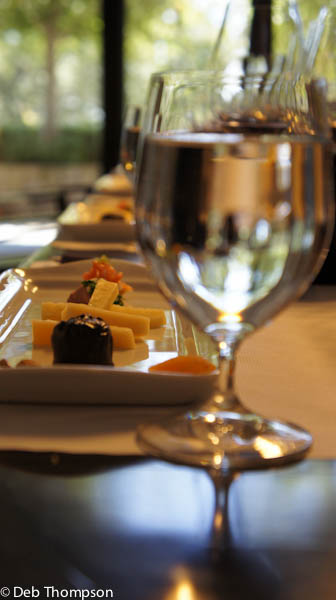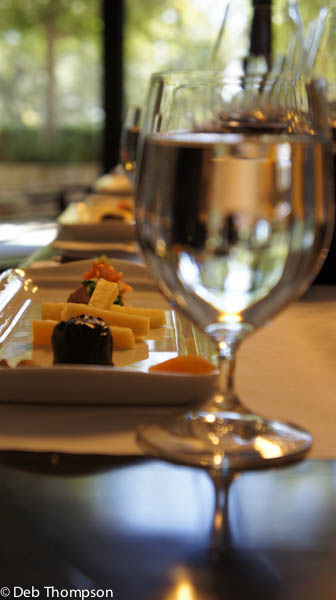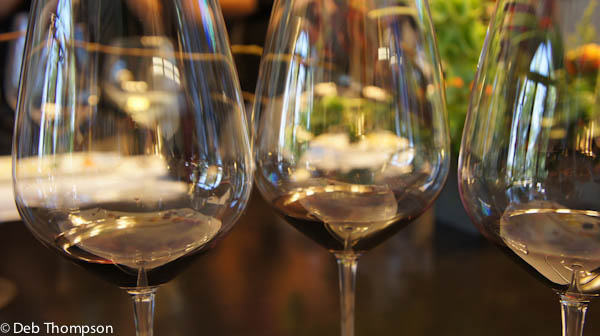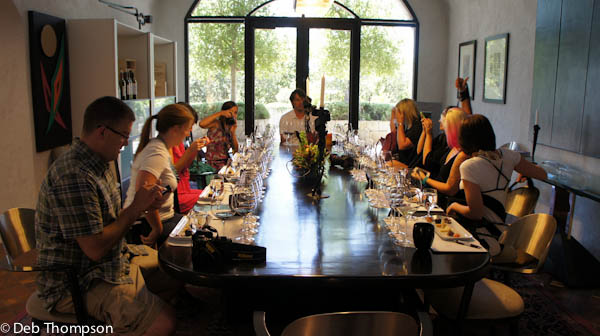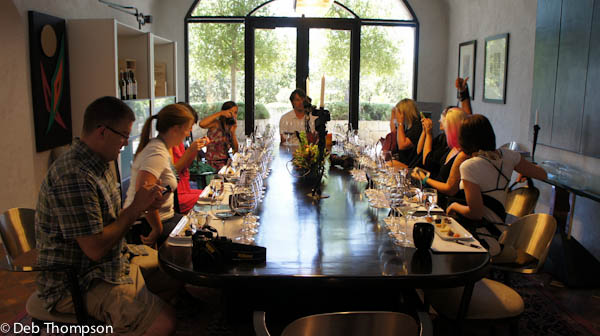 Taste of Palmaz Vineyard included:
2010 Napa Valley Chardonnay-delicious Chardonnay, my favorite of all the wines we tried.
2007 Palmaz Vineyards Cabernet Sauvignon-Nice Cab with rich, friendly flavors.
2008 Palmaz Vineyards Cabernet Sauvignon-Of the Cabs we tried this was my favorite. The rich bold flavors settled nicely on my palate
2008 Palmaz Vineyards Estate Cabernet Sauvignon "Gaston"–$180/bottle. One of the most expensive wines I've ever tasted.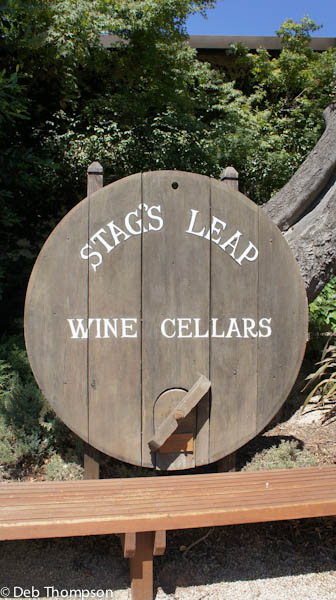 After saying goodbye to our new friends at Palmaz Vineyards it was time to head over to Stag's Leap Wine Cellar, not to be confused with Stag's Leap Winery. Stag's Leap Wine Cellar is infamous for being judged the best wine at the 1976 Paris Tasting (aka Judgment of Paris). This California wine, made with grapes 3 year old vines bested the best French wines and caused a hell of a shock across the wine community. The 1973 Stag's Leap Wine Cellars S.L.V. Cabernet Sauvignon that won the tasting put Napa on the map and let the world know that California wines were going to be a force to be reckoned with.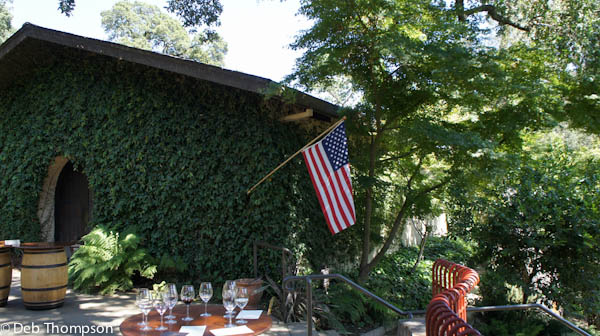 Drinking wine at the vineyard that really started it all (my opinion..not fact based) was an incredible experience that I'm not soon to forget.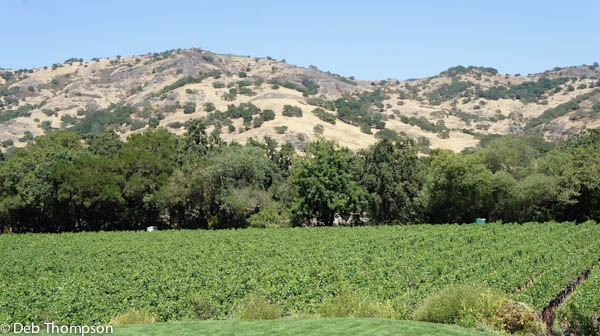 Our wine tasting was held in the round room of the cave where we learned more about Stag's Leap and tried some delicious wines.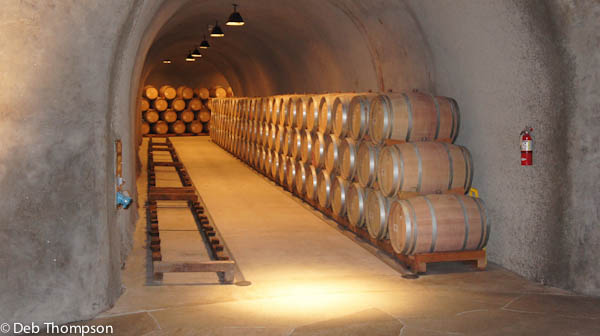 Barrels and barrels of wine just waiting to be bottled and enjoyed.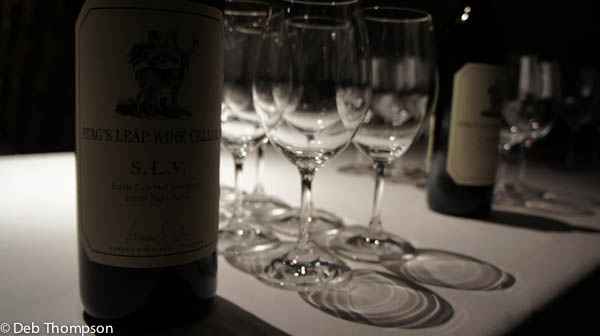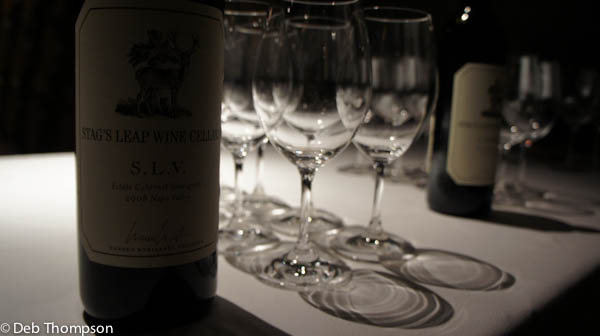 We drank some very lovely wines at Stag's Leap which included:
2008 S.L.V. Estate Cabernet Sauvignon–the Cabernet that started it all; a full bodied wine that dances across your palate.
2008 FAY Estate Cabernet Sauvignon–My favorite of the three. Beautiful flavor with nice fruity undertones.
2008 CASK 23 Estate Cabernet Sauvignon –A blend of the S.L.V. and the FAY vineyards. A dense Cabernet with a smooth texture.
Sigh, enjoying lovely, lovely wines in a beautiful location. Life is good.
If you ever have the opportunity to visit Napa I really recommend stops at the above vineyards.
disclosure: Hilton HHonors invited me to Napa Valley and covered my airfare, transportation, and hotel, and I was compensated for my participation. All opinions and comments within my posts about the trip are my own.