This post was sponsored by DePuy Synthes as part of an Ambassador Program for Influence Central and all opinions expressed in my post are my own.
We always kind of joke that bad knees run in my family. Both my parents suffer from knee pain, but for some reason, I thought I might be able to dodge that particular medical bullet. Sadly, about a year ago, I started having knee pain which didn't improve. The things I loved like hiking, biking, heck, walking up and down stairs, became a painful endeavor. First thought was "dang, I'm getting old!". My second was, I am too young to deal with painful joints. I decided to make some changes so that I could hit play on my adventures again.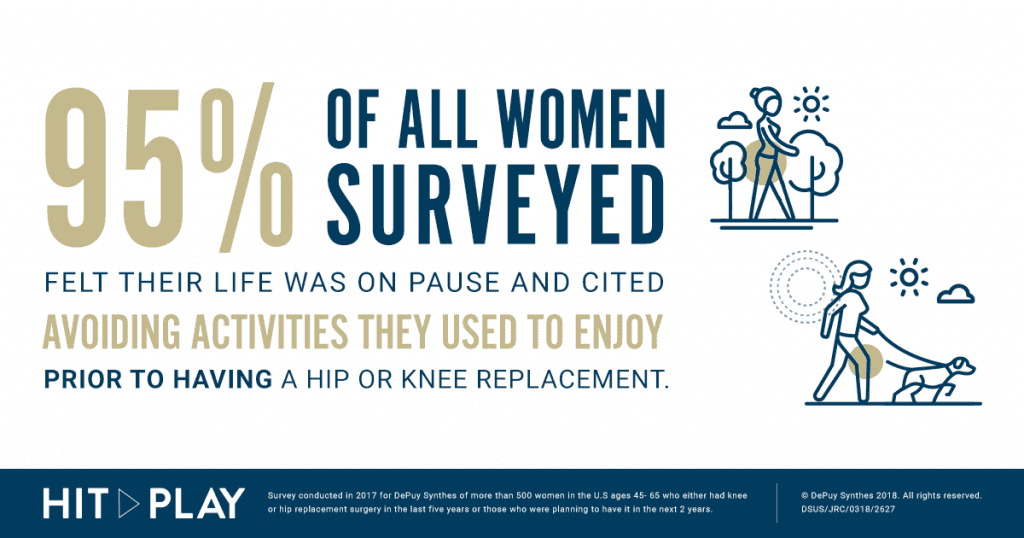 Right now I'm working on losing the extra pounds I've been carting around. I'm not a medical professional, but even I know that extra weight has to be tough on your hip and knee joints. Not being able to take some hikes last year was a huge wake-up call for me and immediate changes were implemented. I also started moving more.
Both of these actions seem to have eased the pain up some. It's not completely gone, but it's improving which I'll take as a good sign.
Much like a car that isn't used, I believe our joints seize up from lack of use. Between weight loss and movement my knees seem to be getting better, BUT if they aren't back to 100% by the end of the year I'm taking the next step and seeing if I'm a candidate for knee replacement as a way to continue doing the things I love…like washing elephants, hugging giraffes, hiking, biking and maybe some speed karting.
If you experience any type of joint pain I really recommend speaking with a specialist about your options and to see if you are a candidate for joint replacement. I know it's probably just a matter of time for me. My Dad has had both hips replaced and is in need of knee replacements. Genetically the odds may be against me, but I will do what it takes to keep hitting play on my adventures!
Is it time you Hit Play on life? Learn more here.