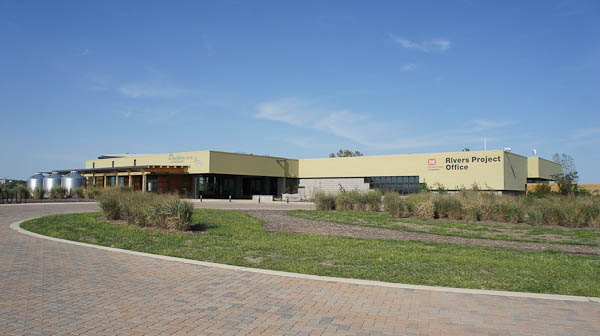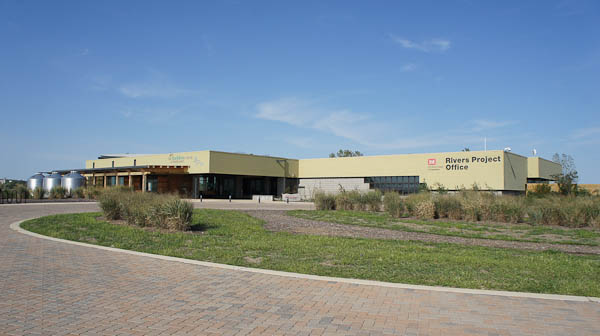 Besides a good haunted ghost tour, which Alton has in spades, the one other thing we love to explore when traveling is a town's wild side. We are always on the look out for nature preserves, wildlife refuges or Audubon centers. Lucky for us, Alton is fortunate to have the Audubon Center at Riverlands. Built on the banks of the Mississippi River the Center offers visitors a beautiful view of the river and the wildlife the lives there.
This gorgeous center is located in the midst of a 3700 acre preserve and offers hiking trails, education opportunities, field trips and a fantastic location for Eagle viewing during the winter months.
Glass walls provide a panoramic view of the river.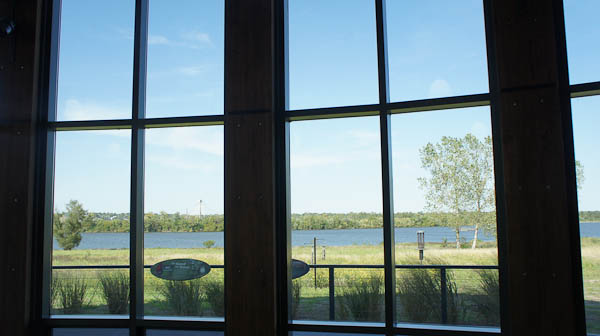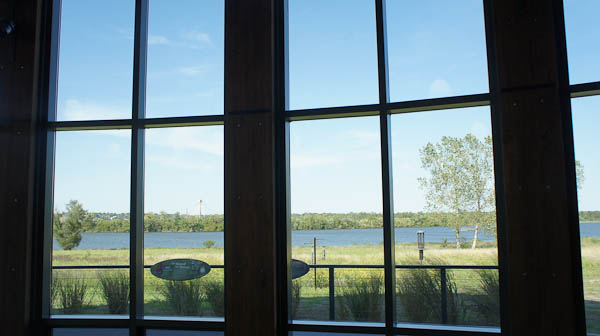 Spotting scopes are set up around the center for up close viewing of the wildlife.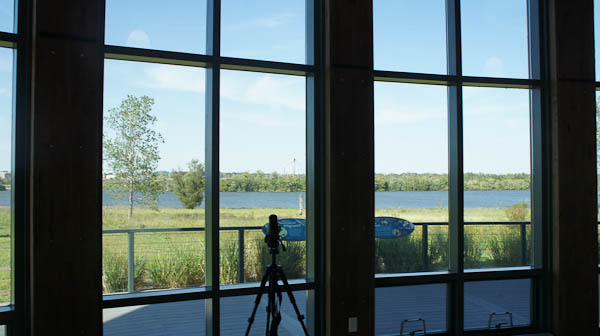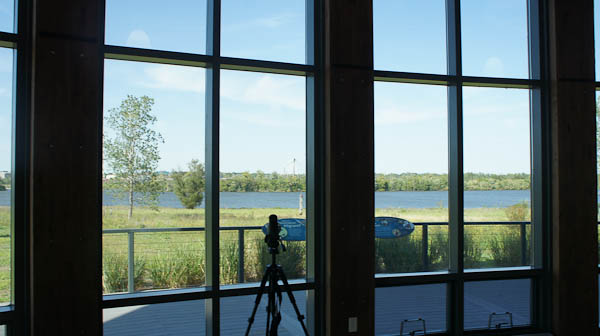 Additionally, there are interactive displays that provide information about the birds that visit and live in the area.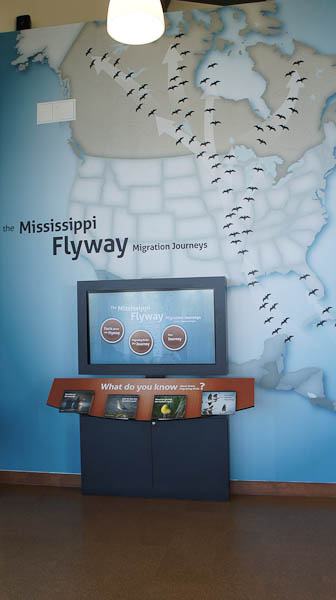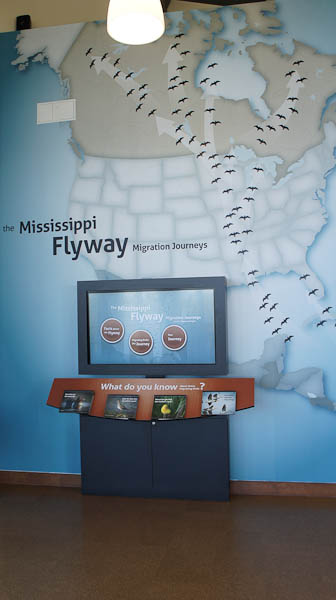 During the winter months 1,000s of birds call this preserve, on the confluence of the Missouri and Mississippi Rivers, Â home.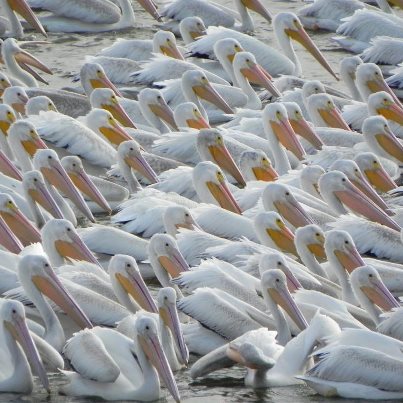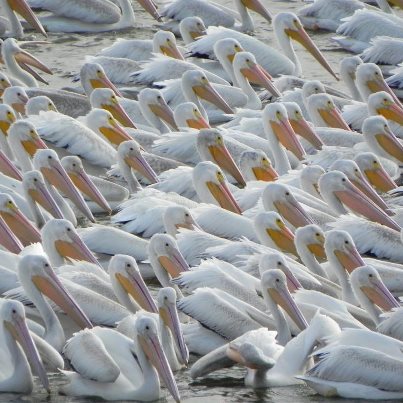 American White Pelicans
(c)Â https://www.facebook.com/pages/The-Audubon-Center-at-Riverlands/110369135721677
 If you are in the area plan to make a stop at the Audubon Center at Riverlands. It is worth the time to visit. Follow them on Facebook for up to the minute news and event.s
ADDRESS:
Audubon Center at Riverlands
301 Riverlands Way
West Alton, MO 63386
HOURS: 8 a.m. – 4 p.m.
COST: Free
Cheers,