As a music lover and avid concert go-er there's not much better in my mind than being able to go to a free concert where the music is actually good. In my experience, more often times than not, this is not the case. You usually show up to these types of things and immediately realize exactly why it was free in the first place. Thankfully, the GM RenCen has been doing their part to change this while also providing great entertainment for the citizens of Detroit for the last 12 years in the form of Detroit's Rockin On the Riverfront free concert series.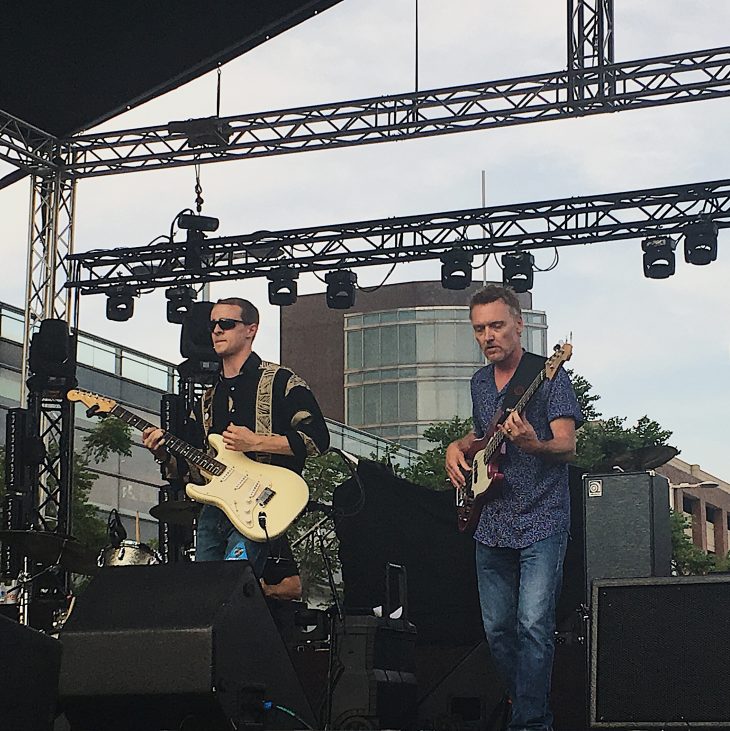 WHAT IS DETROIT'S ROCKIN ON THE RIVERFRONT?
Rockin' On the Riverfront is a summer long series of free concerts that are held every Friday night at the GM Plaza, directly behind the GM RENCEN. These concerts are always free and all ages are welcome.
This summer's concert theme is classic rock and has bands such as George Thorogood & the Destroyers, .38 Special, Lover Boy and a few others. In addition, each of these bands has a different local band from the greater Detroit area opening up for them.
WHERE TO PARK FOR THE DETROIT'S ROCKIN ON THE RIVERFRONT?
Parking is a breeze, with a parking garage located on each side of the RenCen and even more parking located just a block or two away in the heart of Detroit. My recommendation though would be to use the garage at St. Antoine and Atwater where it's only $5 after 5 p.m.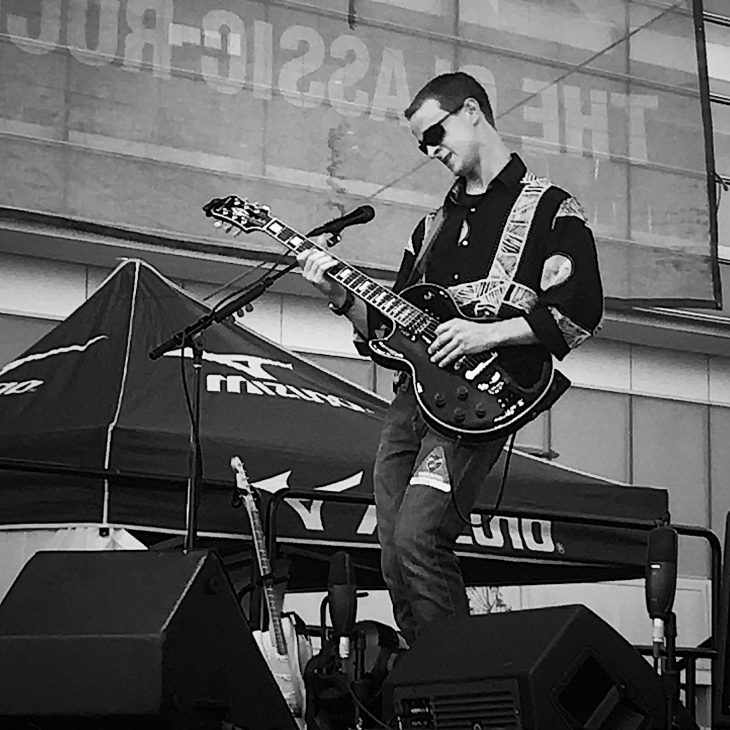 MY EXPERIENCE AT DETROIT'S ROCKIN ON THE RIVERFRONT
This last Friday I had the pleasure of attending the George Thorogood show while also getting to sit in the Reserved Sponsors section which was awesome because it allowed me to practice my live performance photography while obviously providing me a better view of the show. I'll be honest I wasn't overly familiar with any of these bands outside of a handful of all their greatest hits, but I was raised right and am a huge fan of classic rock so I figured it would be a fun experience either way. I decide to go to the George Thorogood one because honestly, who doesn't love singing along to "Bad to the Bone" or "One Bourbon, One Scotch, One Beer"? It was a great experience overall.
I decide to go to the George Thorogood one because honestly, who doesn't love singing along to "Bad to the Bone" or "One Bourbon, One Scotch, One Beer"? It was a great experience overall.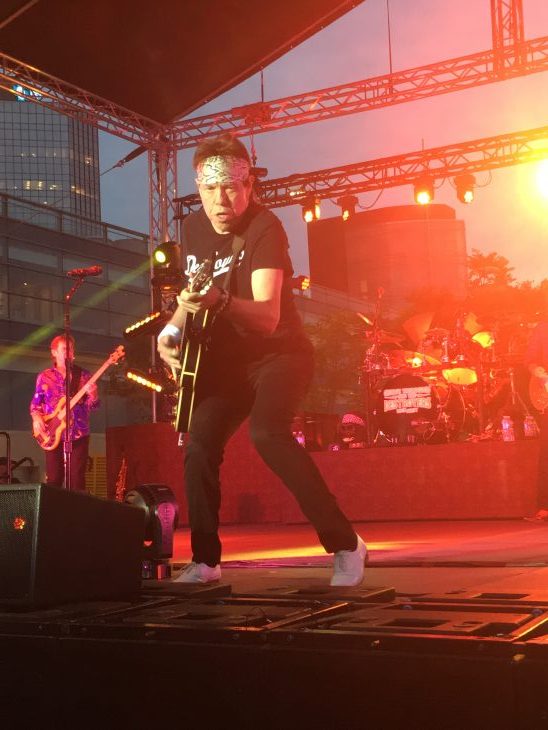 I arrived a bit early because I'm one of the few people that still seem to enjoy Pokémon Go a year later and downtown Detroit (especially the RenCen) is a great spot to play. I make an effort to go down 1-2 hours early whenever I go to Detroit just to get some PoGo time in. Anyways, the opening band this night was called Downriver Dan and the Billies and they were wonderfully talented. Their set lasted for about an hour and consisted of a healthy mix of original songs and classic covers. They did an amazing cover of Led Zeppelins "Black Dog" as well as "Power of Love" by the late-great Jimi Hendrix among others but those 2 really stood out to me.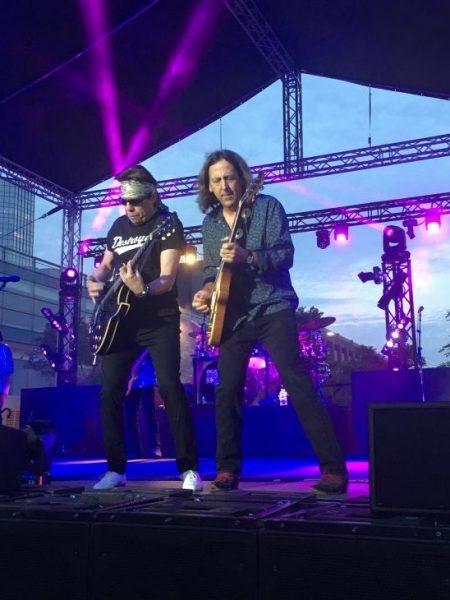 Next came Mr. Thorogood himself & the Destroyers causing the women in the crowd to absolutely lose it.
Pre-teen girls at a Bieber concert ain't got shit on the middle age women (sorry Mom, don't disown me, I love you) at this concert.
It was quite amusing to watch and the band was clearly loving it while playing right into it. As I've mentioned in previous posts I love it when bands look like they're having just as much fun as you are, if not more. It really adds to the experience. These guys were clearly having a great time.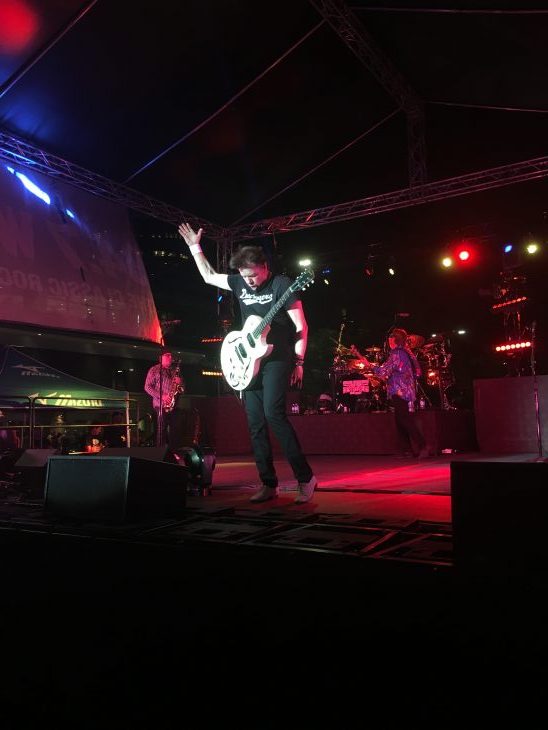 The whole band had smiles for days, George was swaggering (sorry, promise I'll never use that word again) all over the stage while hip thrusting ever few steps, and was even putting in the effort to go to the back of the stage so people in the park directly behind it could see. On top of that, they never stopped and even came back on stage for an encore after all was said and done.
One other thing I really liked about this concert was the sound quality, it was spectacular. Everything was very clear and nothing every really got muddle or squeaky. I've heard far worse sound quality at dedicated music venues.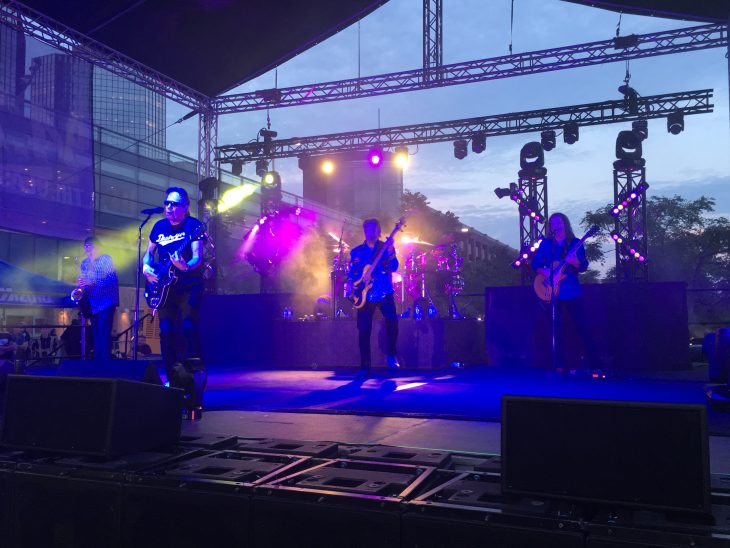 A few last things of note here for those of you considering going. Drinks are expensive, $6 for a beer, and concessions were cash only. I didn't realize this going in and had to scrounge up some change to hit the $6 mark. If you are going to be in the general admittance area it's highly recommended that you bring chairs or blankets to sit on.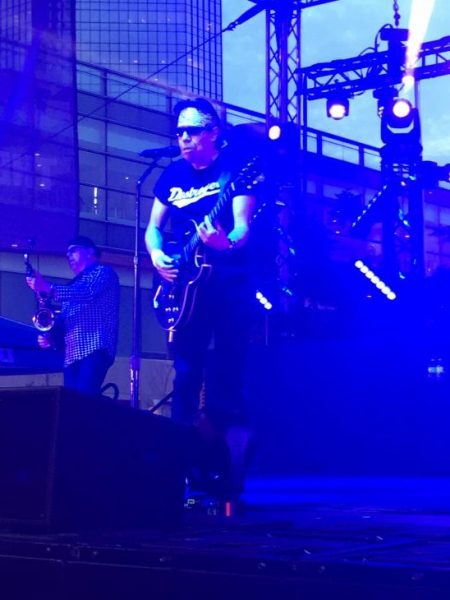 GRAB DINNER BEFORE DETROIT'S ROCKIN ON THE RIVERFRONT
It would also be very easy to make a day trip out of this. Go down a few hours early, do some walking around, get some dinner, maybe a few drinks, then hit up the show. There are a few convenient restaurants in the RenCen itself such as Granite City Brewery, Volt, or Andiamo. As well as an even greater selection of restaurants and breweries within just a few blocks in any given direction.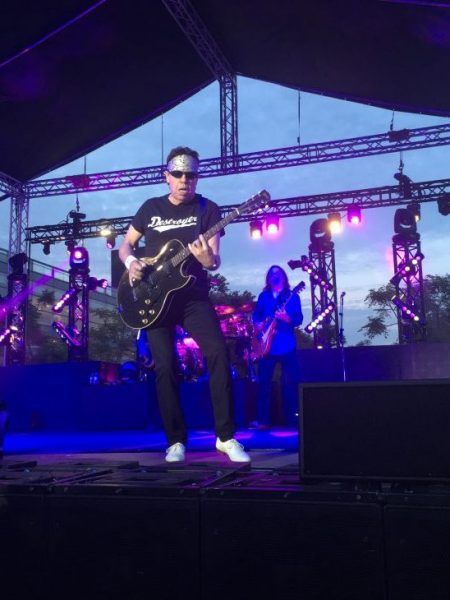 BUT IS DETROIT SAFE?
Now I know Detroit gets a lot of flak for being a dangerous city but its really not as bad as people make it out to be, especially the downtown area. So if that's a concern for you just use the same street smarts you would in any other major city. There are even police officers on foot stationed every few blocks in the downtown area to promote safety and security. More information about the concerts here.