I'm not sure exactly when my love of cars happened. I'm thinking it was pretty early in life. Dad worked as a mechanic on a GM assembly line his entire career and always enjoyed cars. Having three girls didn't deter him from teaching us all about them. When we bought our first cars we had to prove that we could change the oil and tires, I also learned to change my brakes, before we could drive them. I didn't necessarily love those tasks, but it drove me to appreciate the workmanship of cars. Over the years I continued to fall more in love with the beauty and speed of cars. Today, my love of cars is strong and a visit to the North American International Auto Show provided enough eye candy to give me an automobile "sugar" high for days.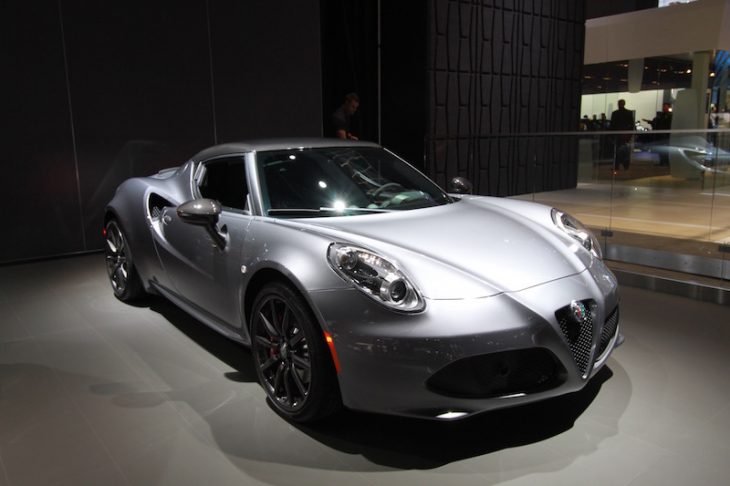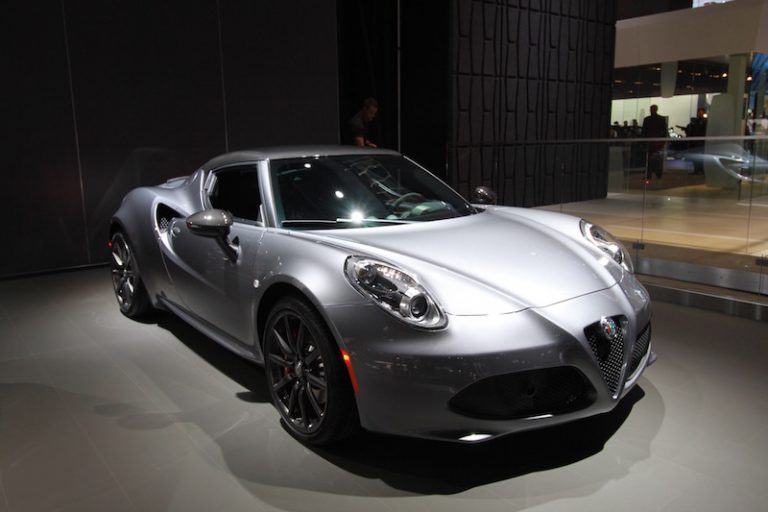 Sigh….some day I am going to go back to Europe, rent an Alpha Romeo 4C and drive along a coast.
I'll admit it. I drive a mini-van, a Chrysler Town & Country (aka Betsy, yes I name my cars) to be exact. I've driven it for over eight years. I'm incredibly loyal to my cars and drive them until they can no longer be driven. However, that doesn't mean I don't cheat on Betsy (shhhhh). I take any and all opportunities to test drive different cars and I made a very long test drive wish list during the auto show. Think of it like giving your kid a toy catalog and asking them to circle everything they want. That's me, except with cars.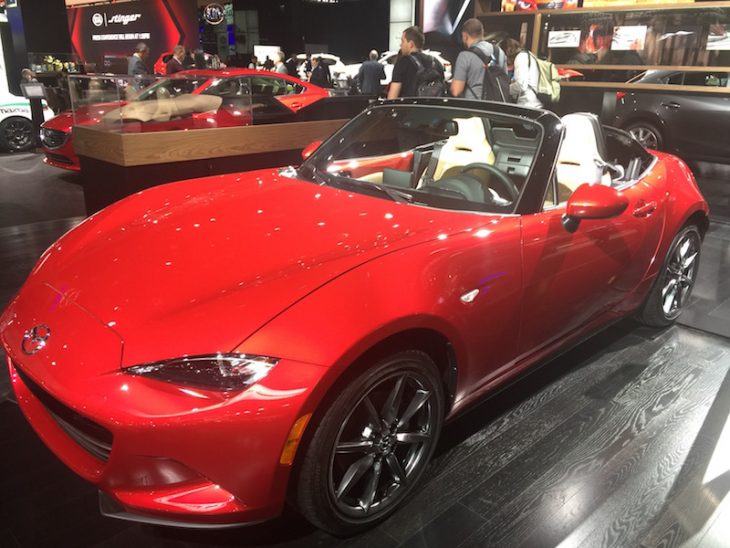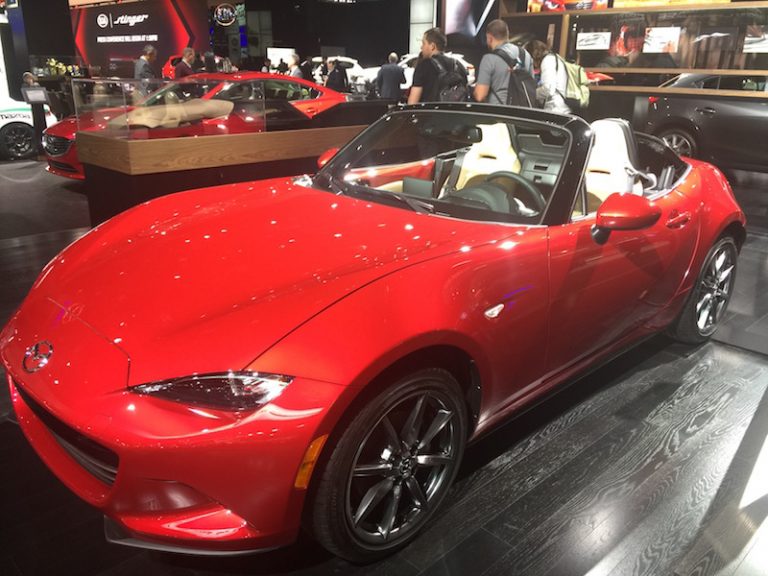 Mazda is at the auto show with one of my favorite sports cars, the Miata
Beyond looking at the beautiful cars if you pay close attention there is actually a lot to learn at the show. One of my biggest concerns is finding cars with high safety standards and ratings. I road trip a lot so having a safe car is key. As I start to shop for my next vehicle I know I'll be looking for one that uses steel in the construction and there are a few reasons for that.
Steel is sustainable which speaks to the "green/eco" side of me.
Today's steels are as much as six times stronger than steels of a decade ago. In my mind that equates a much safer car.
Steel is three to four times stronger than the latest aluminum alloys on the market. Again strong frame = higher safety, imo.
There were also some very clear trends happening at the auto show that you'll want to check out while you are there. Self-driving, aka autonomous, and eco-friendly cars are all the rage. Almost every manufacturer had at least one of those two, if not both, on display. I'm intrigued by both ideas and can't wait to see where the industry goes. Week99er has a great article on the trends from this years show.