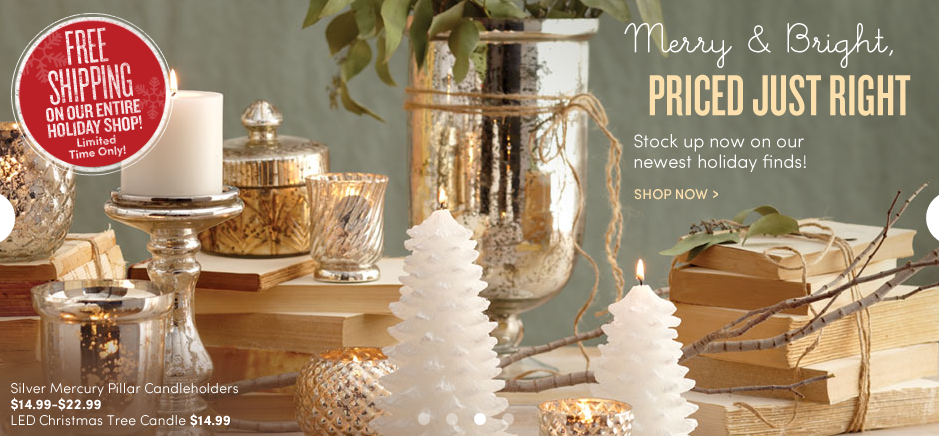 World Market has some of the most unique items. I love shopping at World Market for home decor and gift items. Today, I was surfing through their online site and found so many great items for the holidays that I actually started a pinboard of items I love for the holidays.
I loved browsing through the World Market site. I found gifts for Dylan & Em, which will remain a secret, but I know they'll love. Christmas ornaments, place settings, food, drinks, gifts for family members, etc. I found something for just about everyone, except my Dad<<—we all have that ONE person that is impossible to buy for, right?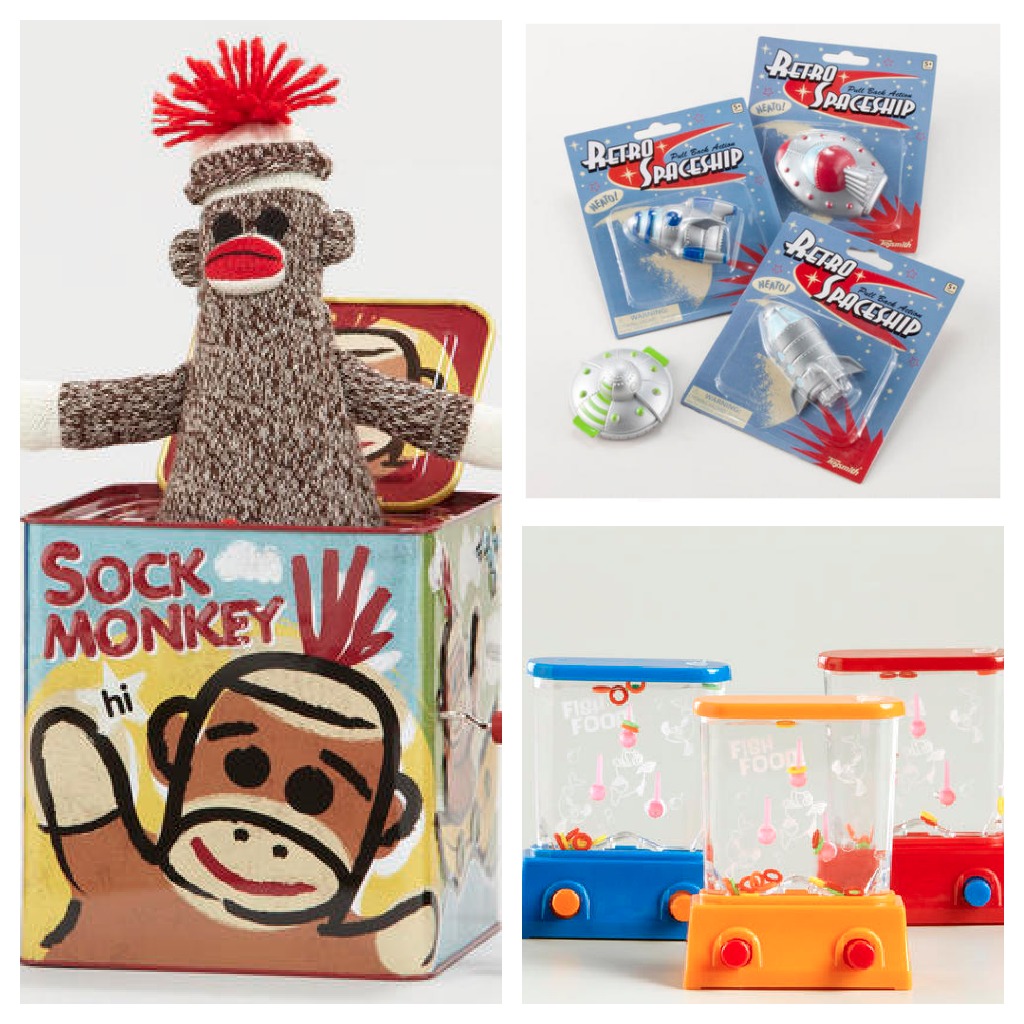 more toy ideas
I found these fun toys for the kids on my Christmas list. I love the classic water arcade game. I remember playing with these as a child. I was surprised to see them still around. Brings back good memories. In addition to the arcade game I found a sock monkey box and rocket spaceships. I mean, really, who wouldn't want to find a rocket spaceship in their stocking on Christmas morning. I need to add one to my nephews gift box.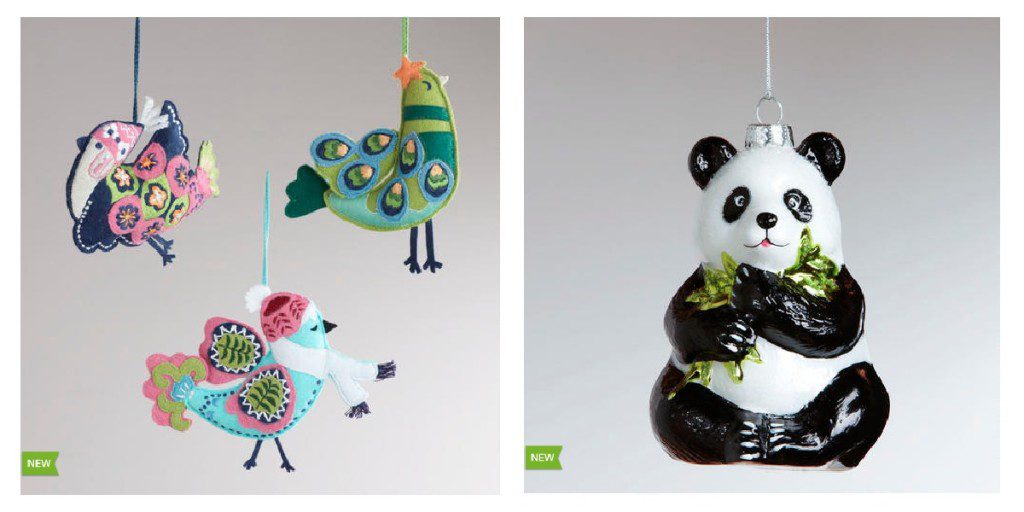 see more ornaments
Fun Christmas ornaments make the perfect topping for all the gifts under the tree. If you start adding ornaments to the kids gifts when they are young they will have a wonderful array of ornaments for their tree when they move out that brings back wonderful memories of childhood.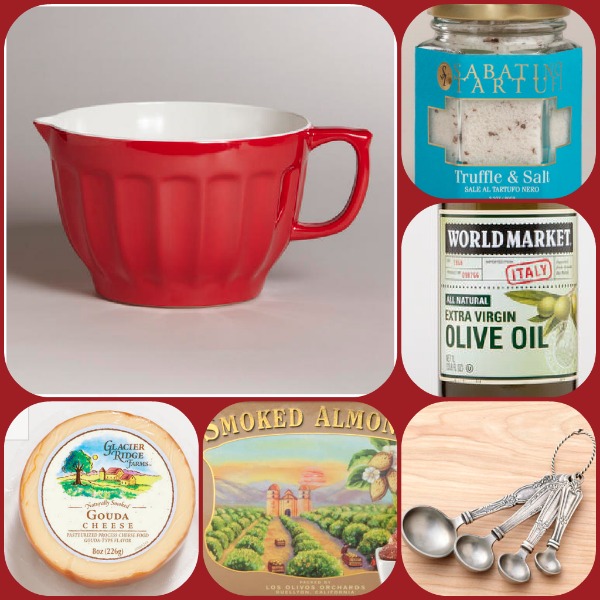 more gourmet items 
In addition to gifts for family and holiday decor for the house I found the perfect gift for my gourmet loving friends…all the items are from World Market. The bowl, the gourmet food items, the measuring spoons, everything from World Market. Easy to put together and affordable.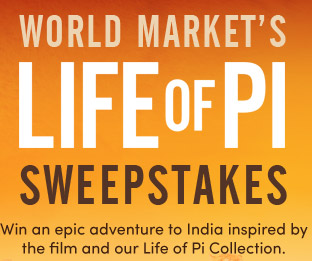 In addition to all the great items that World Market has to offer they are also hosting a Life of Pi sweepstakes right now. Life of Pi is the story of an Indian boy named Pi, a zookeeper's son, who survives a disaster at sea and is thrown into an epic journey. While adrift in the middle of the Pacific Ocean, he forms an amazing and unexpected connection with another, a fearsome Bengal tiger. The movie opens in theaters November 21, 2012. You can watch the trailer for Life of Pi here.
The Grand Prize package includes a dream trip for 2 to India AND a $1,000 World Market Gift card. In addition to the Grand Prize winner there will also be 3 runner up winners that will each receive a $500 World Market gift card.  The sweepstakes runs from now until December 28th. After you enter, share the sweepstakes with 5 of your friends (via FB or email) and you'll receive 5 additional entries.
Enter online at http://worldmarketsweepstakes.com/ or https://www.facebook.com/worldmarket?fref=ts
BLACK FRIDAY INFO
For all the Black Friday shoppers out there here is the scoop on what World Market is offering their customers. The first 100 customers to shop in-store on Black Friday will receive a FREE Limited Edition Life of Pi ornament and a FREE Life of Pi movie ticket. The first 100 customers to shop in-store on Saturday, 11/24 & Sunday, 11/25 will receive a FREE Limited Edition Life of Pi Tote Bag and a movie ticket.
Discover more about World Market at the following links:
World Market
World Market on Twitter
World Market on Facebook
World Market on google+
World Market on Pinterest