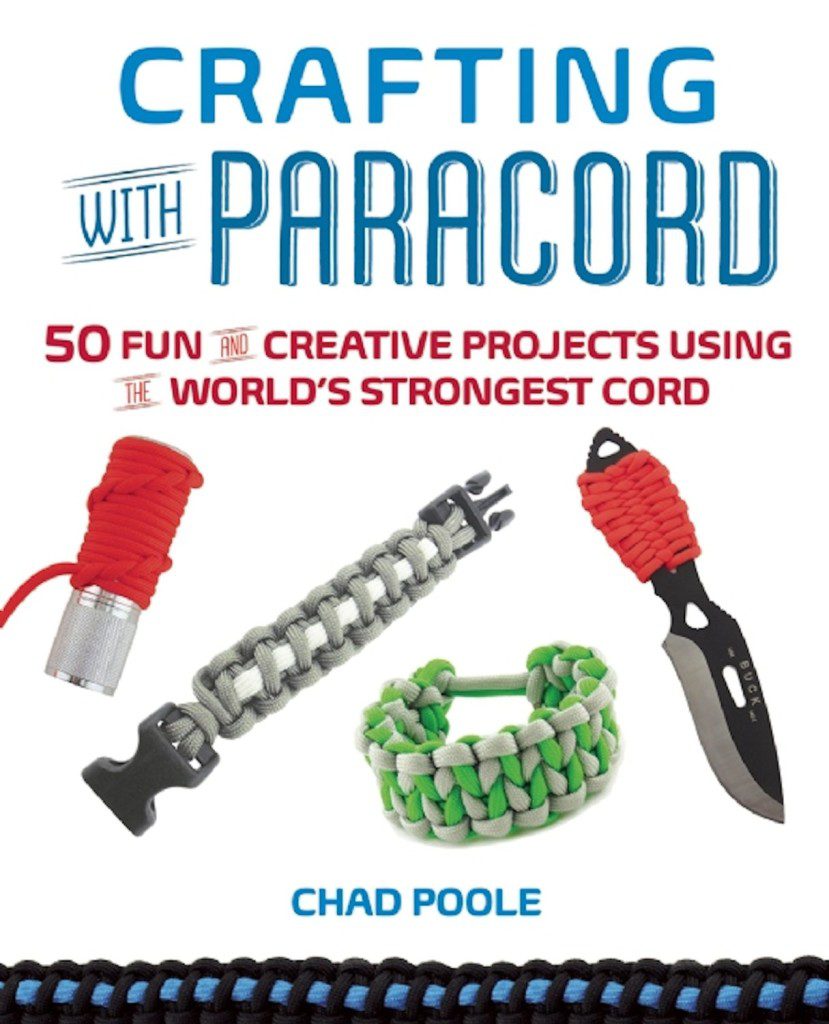 For years we have used paracord for camping and diy projects around the house. When Dylan was in high school he started using it to make wristbands. Needless to say paracord has been a part of our craft room and garage for many years. Recently, I was asked if I wanted to review Crafting with Paracord: 50 Fun and Creative Projects Using the World's Strongest Cord. Of course, I said yes and promptly asked Alan to review the book with me to get his take on the projects included.
FROM BOOK BACK:
MAKE IT COOL WITH PARACORD
Incredibly strong, spectacular in its colors and amazingly versatile, paracord is the ideal material for crafting stylish and functional items. Using easy-to-follow, step-by-step photos, this full-color guide shows how to master dozens of projects, including:
•Braids for fun bracelets and watchbands
•Weaves for one-of-a-kind leashes and luggage straps
•Wraps for tough knife and flashlight handles
•Knots for decorative lanyards and clasps
•Bars for handy ropes and keychains
MY THOUGHTS
The book is full of step-by-step COLOR photos that show you exactly how to make each project. I wouldn't hesitate to give this book and paracord to a child (maybe ages 8 & up) and tell them to have fun. It makes a great rainy day activity book. One of the best parts of the book is all the different knots it shows how to tie. It's a great way for kids to practice their knot tie skills. You never know when those will come in handy.
In addition to knots, there are instruction for creating bars, braids, keychains, bracelets, wraps and more. If you've ever wondered how to create with paracord then I highly recommend this book. It does a great job of clearly explaining how to create each project.
Crafting with Paracord: 50 Fun and Creative Projects Using the World's Strongest Cord is available on Amazon or your favorite local book store.