I have been compensated in the form of a Best Buy Gift Card and/or received the product/service at a reduced price or for free.
What if there was a way you could enjoy a glass of wine without having to uncork the bottle? How nice would it be to enjoy a glass without having to worry about finishing the bottle before it goes bad (Ok, stop laughing, I know some of you are thinking "who doesn't finish an entire bottle?!?!!?", remember judgment-free zone). Well, for those that would like a glass without having to commit to an entire bottle I have the perfect solution; Coravin Model Two Wine System.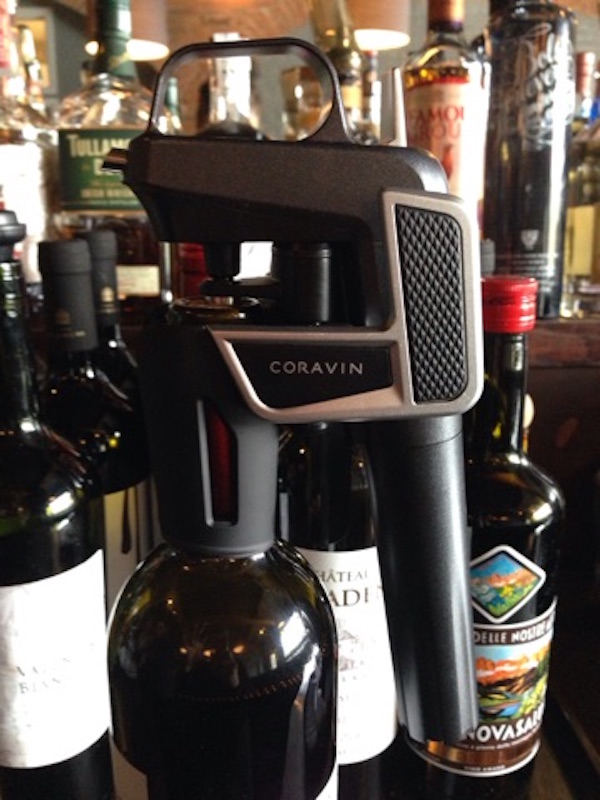 This is the only wine pouring system in the world that gives you the freedom to pour any wine, in any amount, without taking the cork out. How cool is that? Pour a sip, pour a glass or pour half the bottle (remember judgment-free zone) from first taste of the wine to the last drop your wine will taste the same.
The system uses SureGrip, an easy to squeeze clamp, that fits around the bottleneck and keeps Coravin firmly in place and provides an easy pour.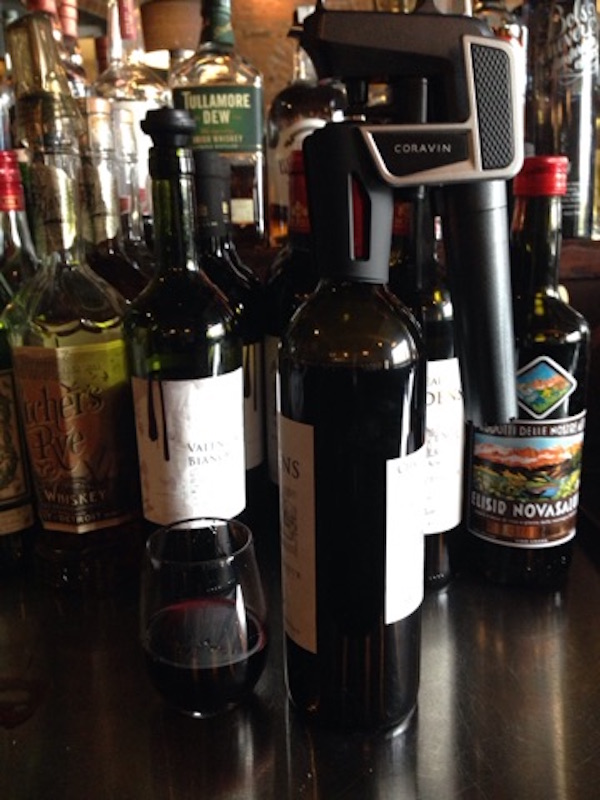 Simply insert the wine needle into the wine cork and the Coravin does the rest. A capsule-loading chamber generates an airtight seal, ensuring no gas escapes keeping your wine fresh from first glass to last.
A textured rubber grip lets you pour a glass effortlessly, giving you a new grip on wine, but the system does require two hands on the bottle. One to hold the bottle and one to grip the Coravin. If you attempt to pour the wine holding only the Coravin system the needle may snap off and that wouldn't be any fun.
On average the Coravin system takes about 25 seconds to pour a 5-oz glass of wine….works for me!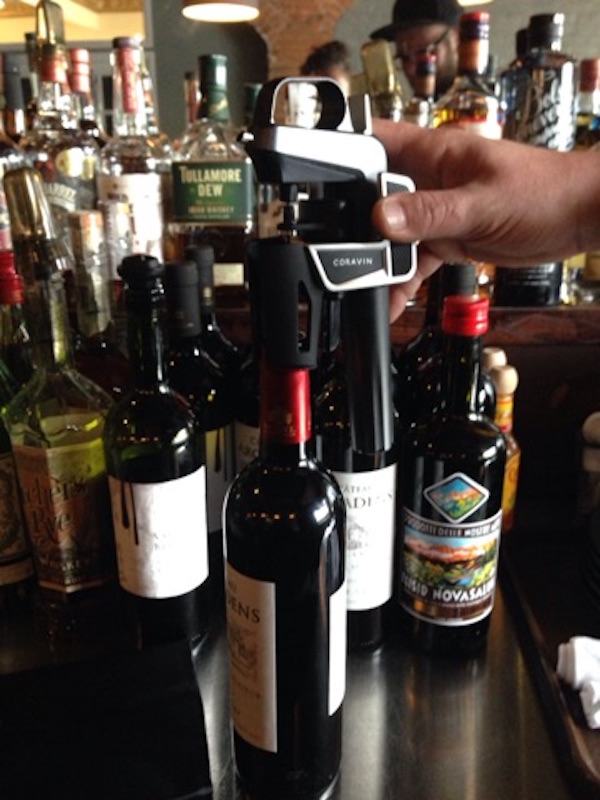 HOW TO USE CORAVIN
Simply insert the Coravin needle through the cork, tip the bottle and press the trigger to pressurize with argon and inert gas used by winemakers. When you remove the needle, the cork will reseal to preserve the wine remaining in the bottle for weeks, months, or even years.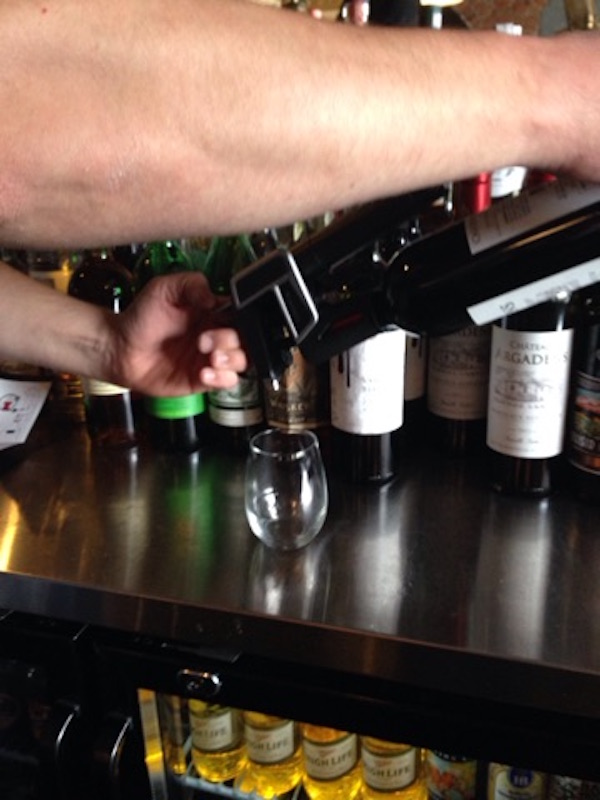 WHAT I THINK OF CORAVIN
This is perfect for home use. The wine does splash around in the glass a bit when pouring but that is the only negative. I do like this since I'm the only one in the house that drinks wine. Unless I have girlfriends over I might only enjoy a glass of wine 2-3 times a week. The Coravin lets me have different wines without worrying about the bottle going bad.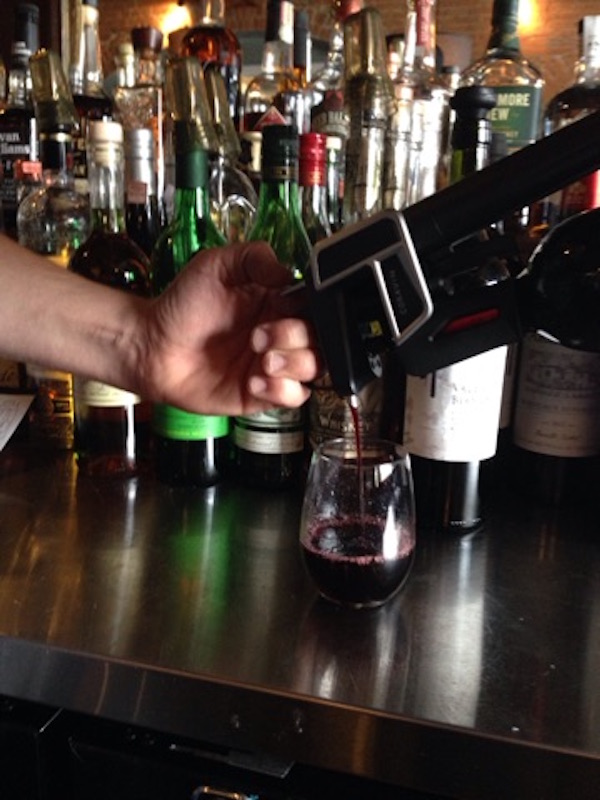 WHERE TO BUY CORAVIN
Available at Best Buy. You can purchase online or at the store.