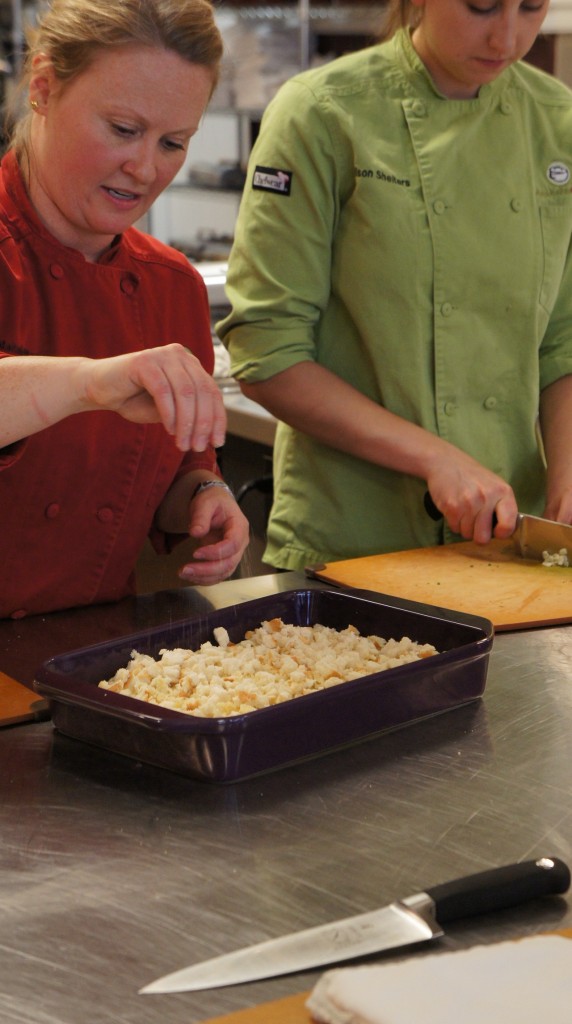 A couple of weeks ago I was invited to cook with the United Dairy Industry of Michigan at Ann Arbor Cooks. It was a bit of a drive for me to attend, but I love cooking and cooking with dairy is one of my favorite things so I made plans to attend. I'm so glad I did. I learned so much about Michigan dairy PLUS I got to cook with some fabulous bloggers.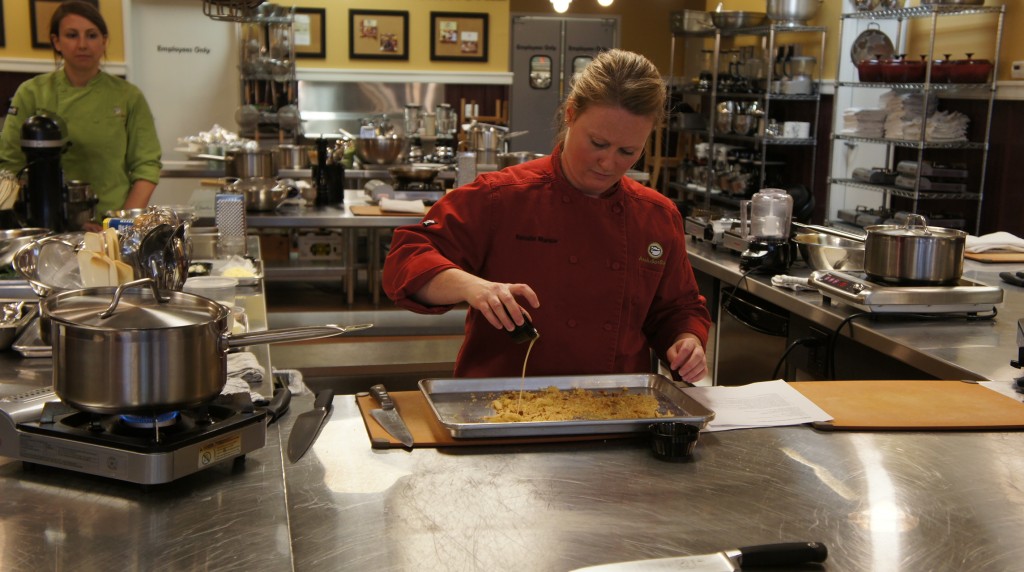 Natalie and Allison from Ann Arbor Cooks were awesome! After we arrived and got settled in they demonstrated a variety of dishes for us and then put us to work. We worked in teams and were each assigned a different recipe. I was on the 'pork loin & mashed potatoes' team and I think that our food tasted the best (yes, I'm biased). Actually, everything was really, really good and it was a great night.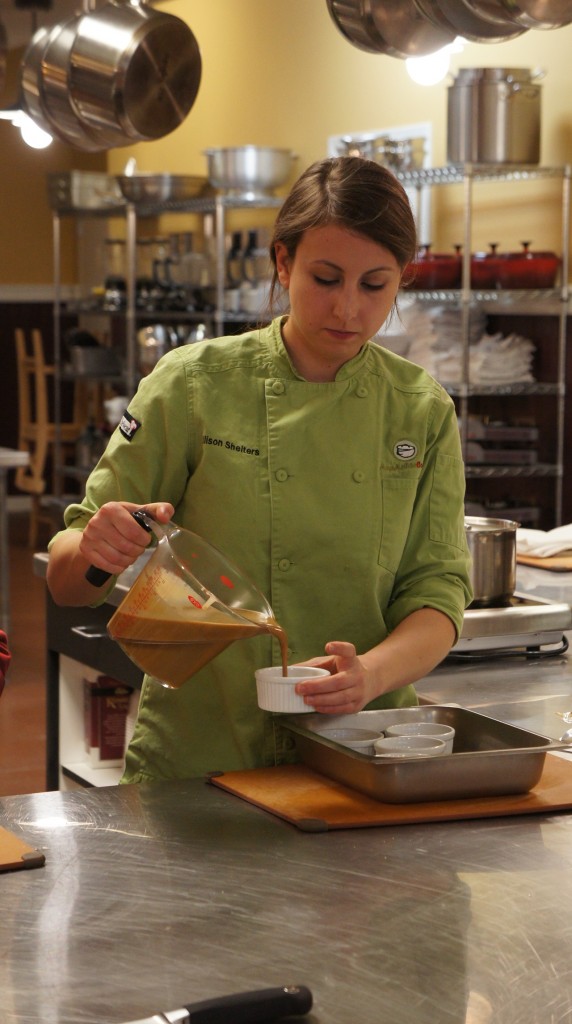 Allison is demonstrating Salted Caramel Pots de Creme. This always sounded a little too fancy for me to try, but after watching Allison demonstrate this recipe I know that I can whip this up.
If you don't cook with dairy very often you are really missing out. It adds so much flavor to food. I actually have to be careful which dairy products I use because of Em's lactose sensitivity, but I don't let that stop me. Sometimes it means making a smaller dairy-free dish for her, but it's completely worth the effort.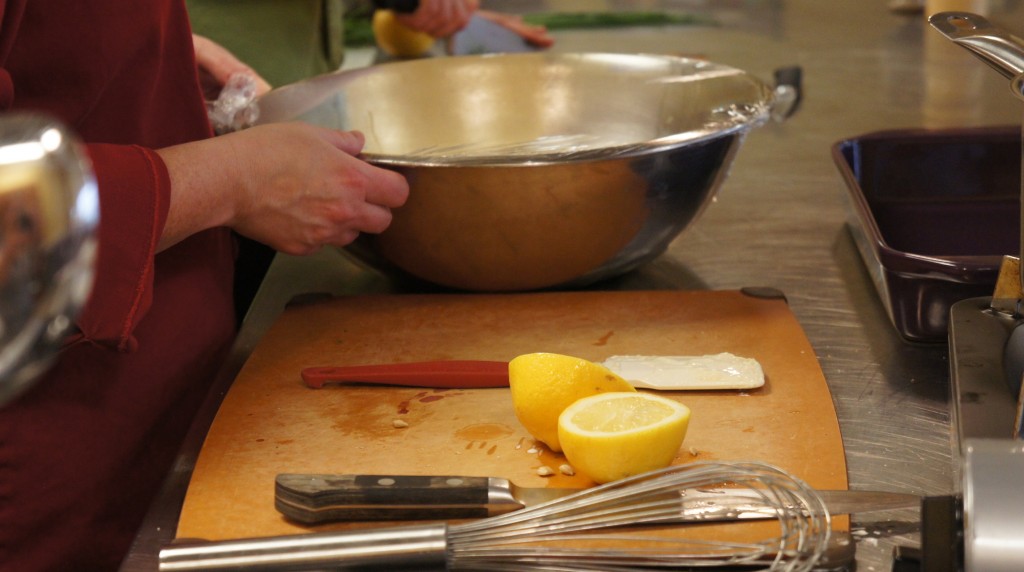 Natalie is mixing up Mac & Cheese. Find the recipe here.
Did you know that milk is a power house of nutrients. An 8 ounce glass of white OR chocolate milk add the following vitamins* to our diet:
As much Vitamin A as 2 hard-boiled eggs
As much Phosphorus as 1 cup of canned kidney beans
As much Calcium as 10 cups of raw spinach (I'd rather drink 8 ounces of milk any day of the week)
As much Rivoflvin as 1/3 cup of whole almonds
As much Vitamin D as 3/4 ounces of cooked salmon
As much Potassium as one small banana
*Nutrient information provided by the United Dairy Industry of Michigan. Learn more at the Michigan Dairy News Bureau site.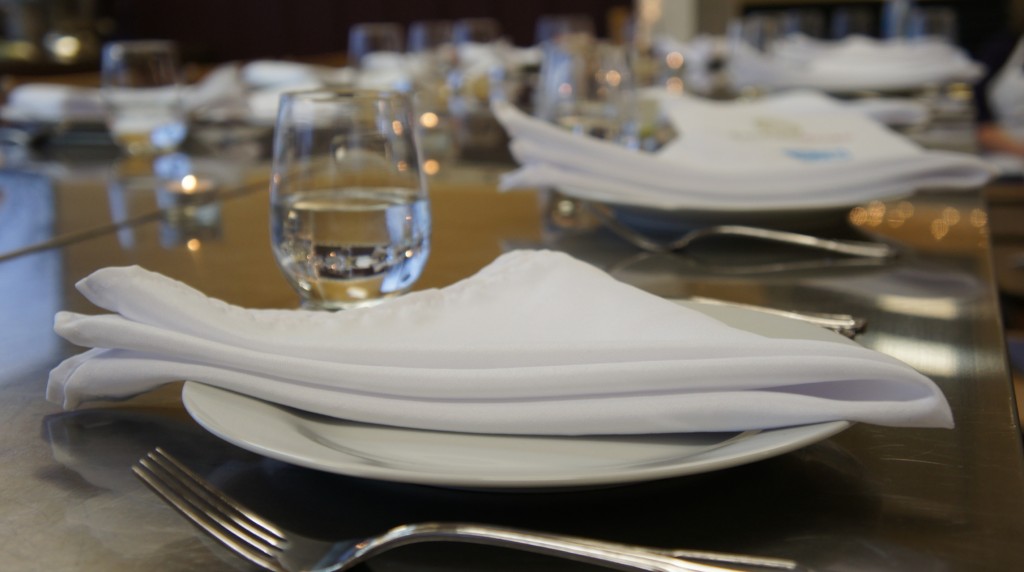 I'll be sharing more fabulous recipes from the event over the next couple weeks. Be sure to follow me on Pinterest to see what I'm cooking up in the kitchen and follow United Dairy Industry of Michigan to see what they have cooking as well.
GIVEAWAY