For years I've had digestive problems that my doctor hasn't been able to diagnose. To be fair, I haven't agreed to any extensive medical testing. I thought the cause might be from what I eat and figured I'd try eliminating different things before agreeing to thousands of dollars of medical testing.
I started by taking carbs and sugars out of my diet in January when I done a 21-day sugar detox. The first week of that was all kinds of miserable, but after that I started feeling a lot better. Of course, I haven't been maintaining like I should, but I'm finding the balance of acceptable carbs versus too many carbs. If I eat too many carbs in a day I start feeling awful.
Now, it's not a medical diagnosis, but I figure if not eating the carbs makes me feel good and eating the carbs makes me feel bad, then it would probably be in my best interest to not eat the carbs and I didn't have to go into bankruptcy over medical bills. (disclaimer: This is NOT a recommendation to not seek medical attention if you are having digestive trouble!)
All that to say that when I was asked to review the Cooking for the Specific Carbohydrate Diet book I was thrilled. I'm always looking for reduced carb recipes to try. The cookbook has a lot of yummy looking recipes. Here's a few of the recipes included in the book: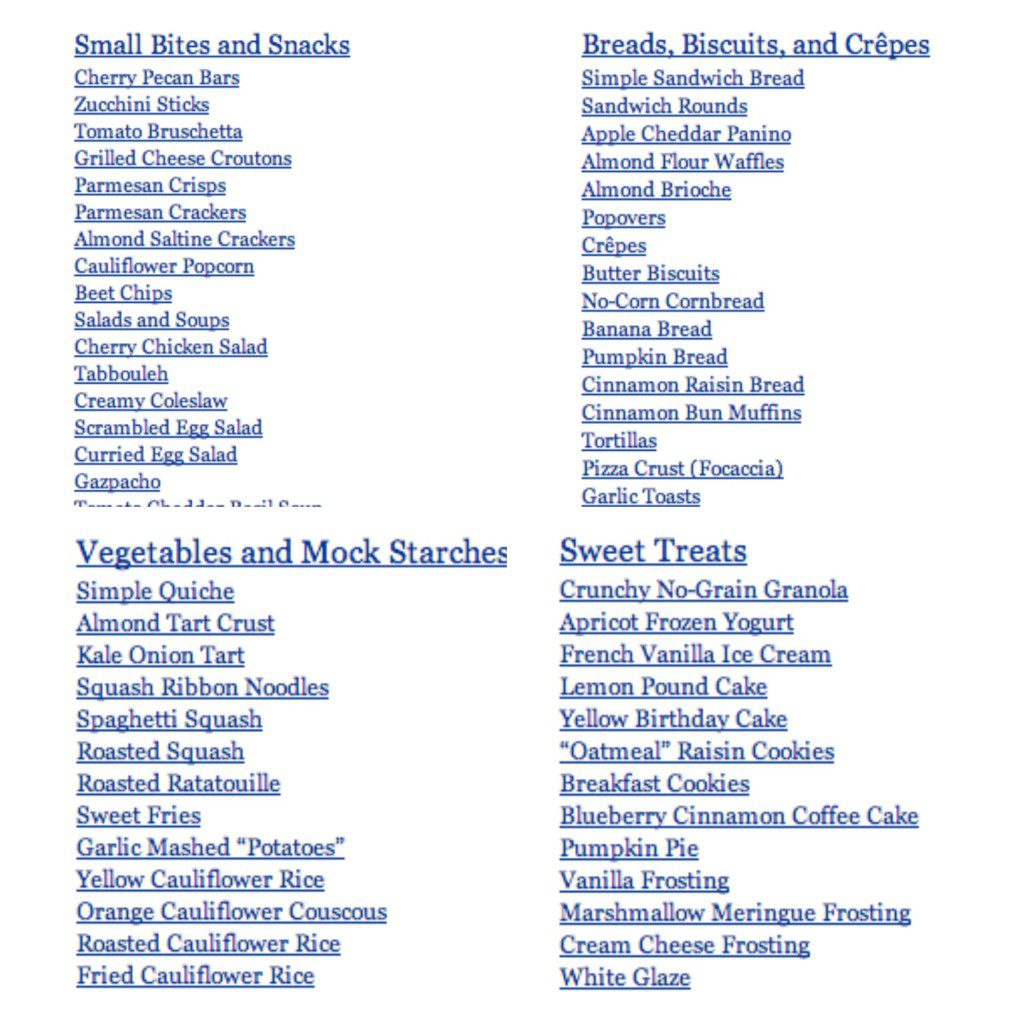 Many of the bread recipes are made with almond flour which is usually readily available your local grocery store. I like how she rices cauliflower in some of her recipes. The only way I can ever eat cauliflower is if it's disguised with lots of other flavors. The chapter I was most interested in was the sweet treats chapter. All kinds of goodies in that chapter and I'll be trying the lemon pound cake very soon.
The book is written by blogger Erica Kerwien who, when one of her sons was diagnosed with Crohn's disease, set out to help restore his health with food. During her research she found the Specific Carbohydrate Diet which changed the way her family eats and cooks. The book contains over a 100 recipes with lots of color photos to appease the visual cook in me.
If you are looking for a cookbook that offers low carb, no carb options take a look at the (ad link) Cooking for the Specific Carbohydrate Diet book.
disclaimer: I received a free copy of this book. As always, all thoughts and opinions are my own.