Fall seems to be pie season around here. Holidays, parties, get-togethers, bake sales and more all seem to require baked goods. Personally, I think pies are great baked goods for all celebrations. The Complete Book of Pies includes everything from berry pies, cream pies, hand pies, tarts, crisps and savory pies.
In my opinion I think the best part of any pie is the crust. The crust is the foundation that holds all that deliciousness in and a good crust is vital to that. Luckily, The Complete Book of Pies offers 20 different pie crusts recipes, including a vegan pastry dough. There is also a toasted coconut crust that I can't wait to try.
Pie recipes that I can't wait to try include:
Apple cranberry spice crumb pie (PERFECT for Thanksgiving)
Sour cherry pie
White chocolate key lime pie
Caramelized onion, thyme and olive tart
Sun-dried tomato and feta quiche
The book offers easy to follow directions and tips to make pie making as easy as, well, pie.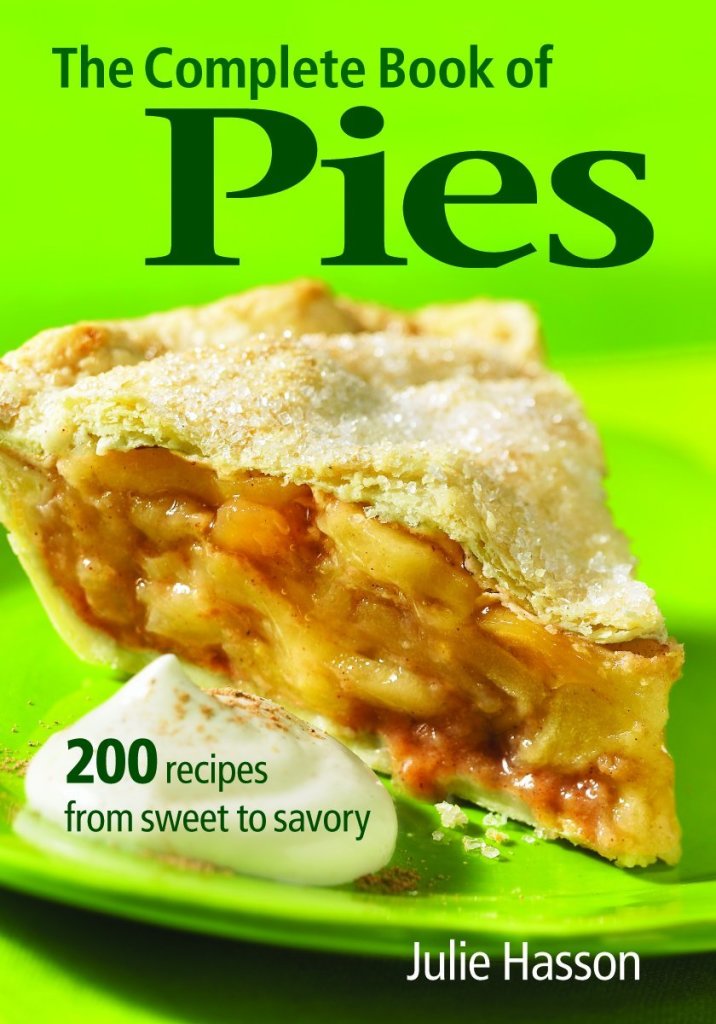 I received a complimentary review copy of The Complete  Book of Pies to facilitate this review. All thoughts and opinions are my own.
FROM AMAZON
Baking a pie from scratch can be surprisingly easy by following Julie's step-by-step instructions and fail-safe recipes. (Larry Cox Tucson Citizen 2009-02-25)
[For] experienced cooks who want new ideas and newcomers who want to try making pie. (Sue Story Truax Omaha World-Herald 2008-11-26)
Pie is a dish for all seasons. Baking a homemade pie from scratch is surprisingly easy with Julie Hasson's guidance and expert know-how…. Perfect for beginners yet packed with enough helpful tips and great recipes to inspire experienced pie-makers, The Complete Book of Pies has something for everybody. With pages and pages or color photographs and detailed instructions providing step-by-step guidance, bakers will never find themselves at a loss for inspiration, but may find themselves unable to decide which great pie to try next. (We Taste Cincinnati online 2008-10-22)