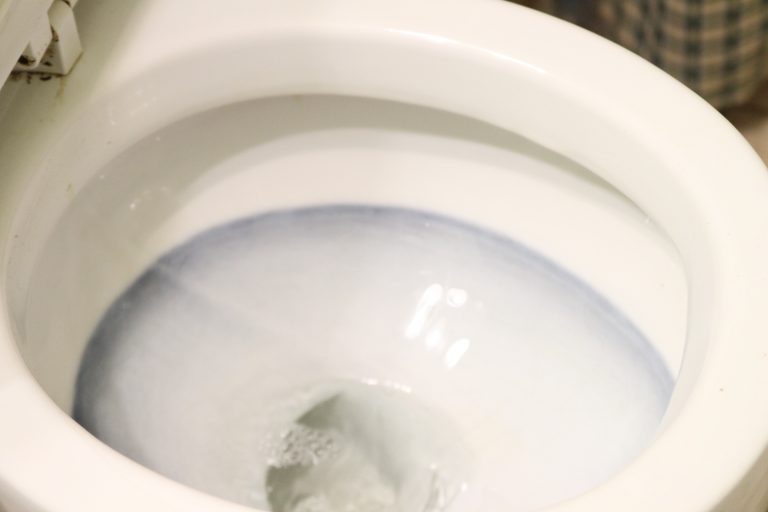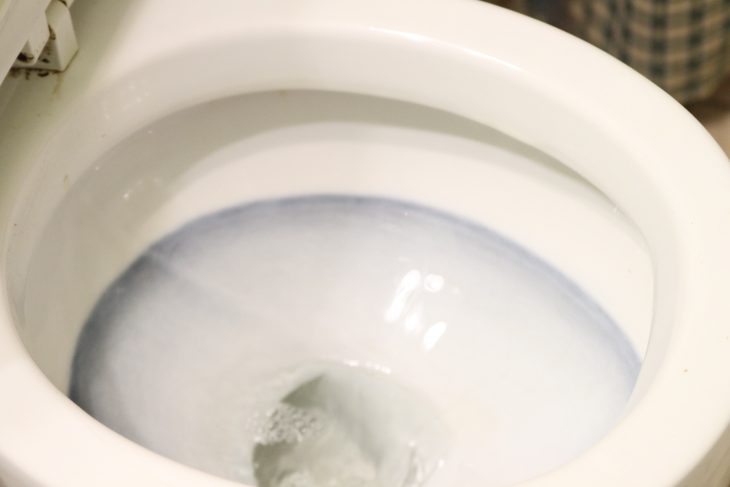 Disclaimer: this post is sponsored by SC Johnson
Playing the "Would you rather game?" is one of our long-time road tripping games. It's easy to pass the time debating the merits of doing one thing over another. You know how the game goes, right? List two things and pick the one you would like most to do. Would you rather have a million dollars or have a super power?  So on and so forth until you can't think of any more.

We play the same game when it comes to cleaning the house. It usually goes something like, "Would you rather clean the toilet or scrub the floor?" or "Would you rather clean the basement or clean the toilet?"  
When it comes to cleaning the toilet I don't think there is much to debate. You could put just about any other activity next to "clean the toilet" and nine times out of 10 I'm picking the other item. Let's just be honest, cleaning the toilet is one of those things that must be done, but none of us really enjoy it.
However, what if I told you there was a way that didn't make the task quite so awful? I've got some tricks to share that will make this task just a bit more enjoyable.
A Few Ways To Make Toilet Cleaning Less Dreadful  
Use a really good toilet bowl cleaner!* My choice, Scrubbing Bubbles® Bubbly Bleach Gel Toilet Bowl Cleaner (it's available at Walmart so I can grab it while I do my grocery shopping.) it's important to have a toilet cleaner that will whiten and brighten the potty and I require one that doesn't smell of chemicals. This one smells like citrus!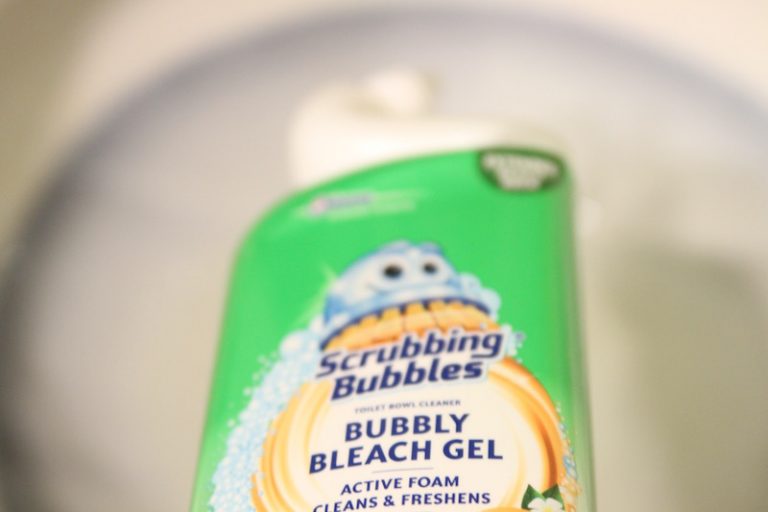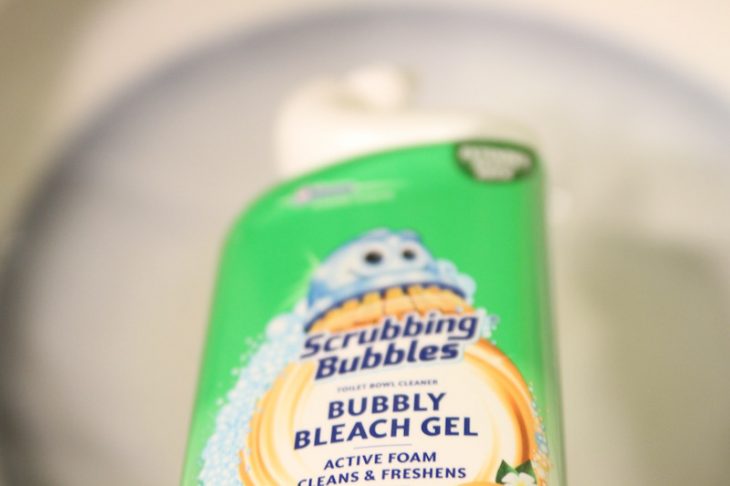 This toilet bowl cleaner takes care of that. The cleaner gets our toilet bowl very clean and it's so easy to use. Plus, due to the curved neck of the bottle it makes it really easy to get the cleaner under the rim of the toilet bowl.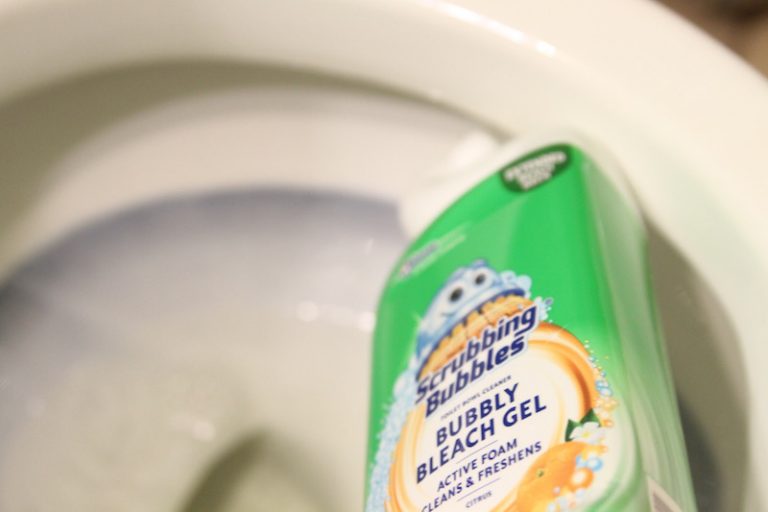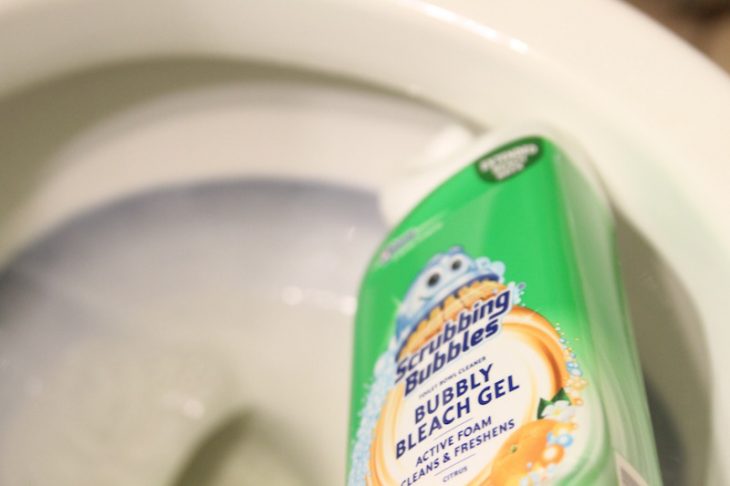 Once a week I spend just a couple minutes cleaning the bowl and let the Scrubbing Bubbles® Fresh Gel Toilet Cleaning Stamp (see #3) do the work in between cleanings.
Glove up. Those handy, pretty yellow rubber gloves that you use for dishes, buy a pair for toilet bowl cleaning and save your hands from coming into any contact with any ick.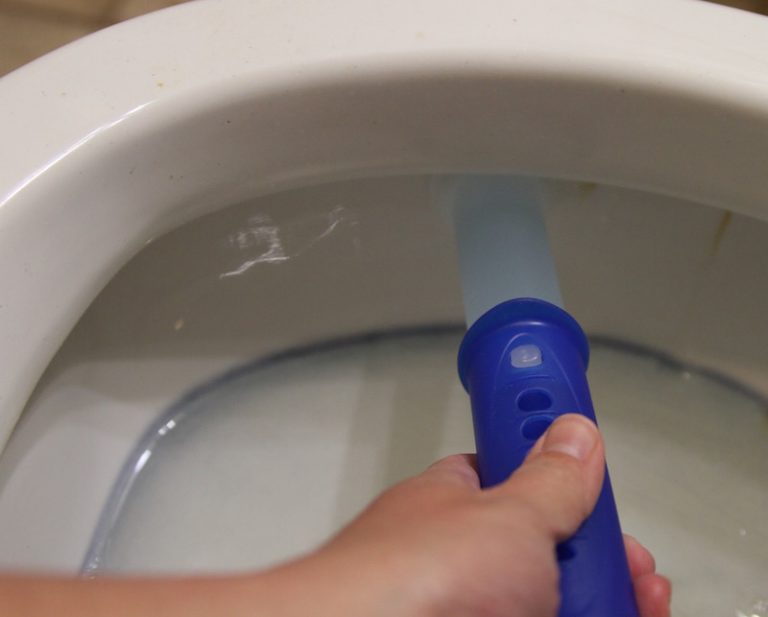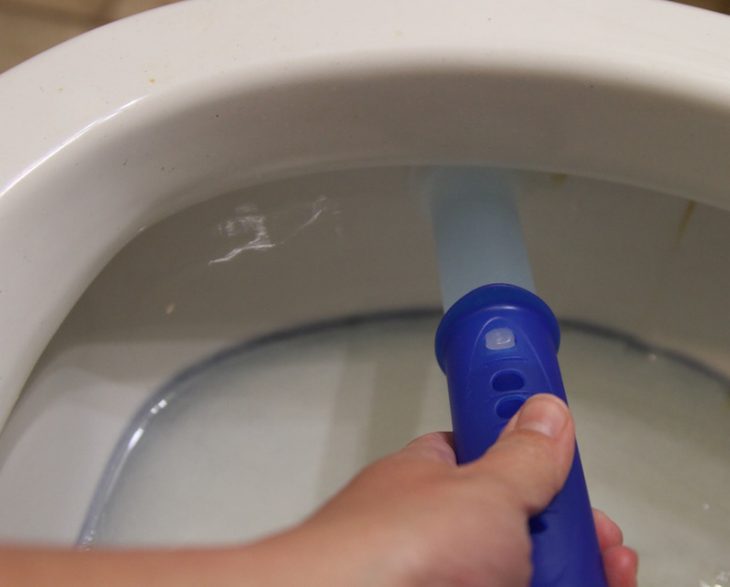 Let Scrubbing Bubbles® Fresh Gel Toilet Cleaning Stamp do the work for you.* That's right. Less cleaning is required when you use this handy stamp. Each stamp lasts up to 12 days and it freshens and cleans every time you flush. Use the handy dispenser and "stamp" the toilet bowl right under the rim, no need to touch it.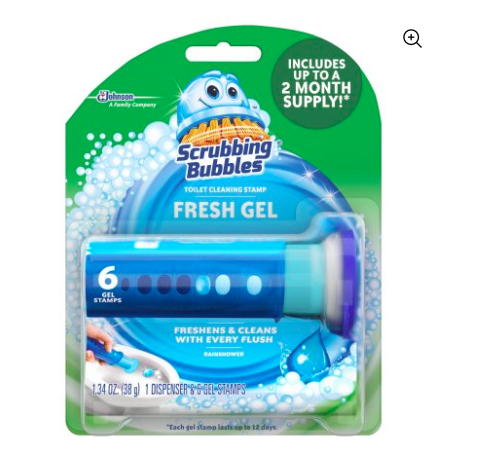 I grab these at Walmart as well and I only need to buy it every couple months since each stamp lasts up to 12 days and there are six stamps in the tube.
Turn up the music!! If you have to clean the toilet you may as well do it to some great tunes. I figure two to three songs should probably get me through most toilet cleaning sessions (unless, shudder, the flu has been going through the house). My tunes of choice include everything from 80's hair bands to Pink to Mumford & Sons. What can I say? I like a variety of music 🙂
*Please note: As with any new cleaning products make sure you read the packaging before using.
PIN IT!