The Chromecast Audio is an interesting little puck shaped device that plugs into your speakers and allows you to cast your music to them while controlling it from your phone without interrupting other apps or programs. Well, that's great, but doesn't my phone already do that? In short, yes.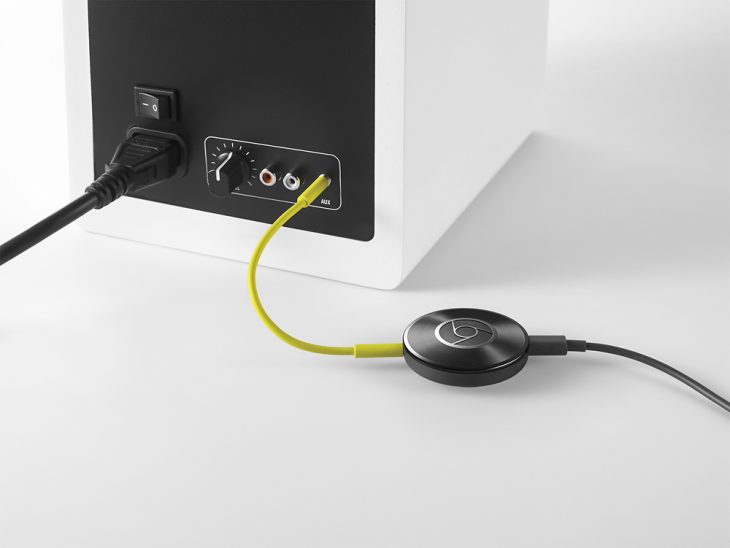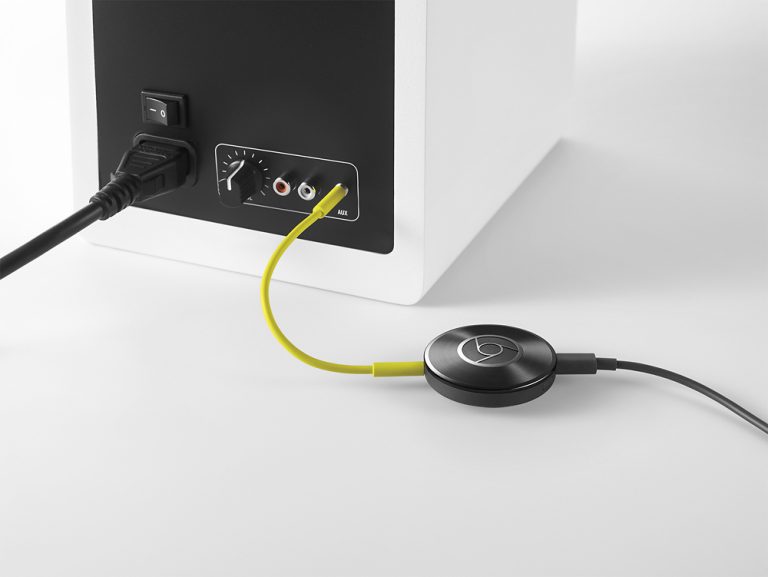 I, in all honesty, was unsure of what purpose this device served or how useful it could really be. After all we do live in the age of smart everything; phones, cars, tv's, watches, etc. Most of what we own already boasts Bluetooth and the ability to stream content and run multiple programs at once. How was this tiny device supposed to improve upon any of that? Well that really depends on what you're looking for.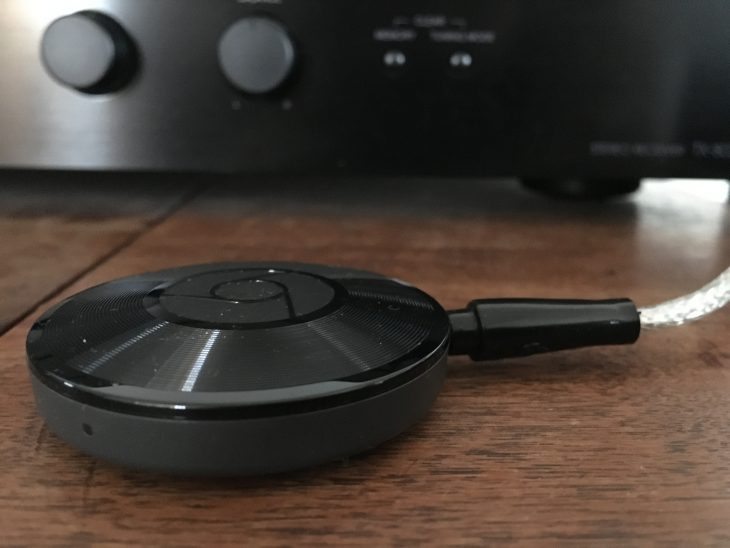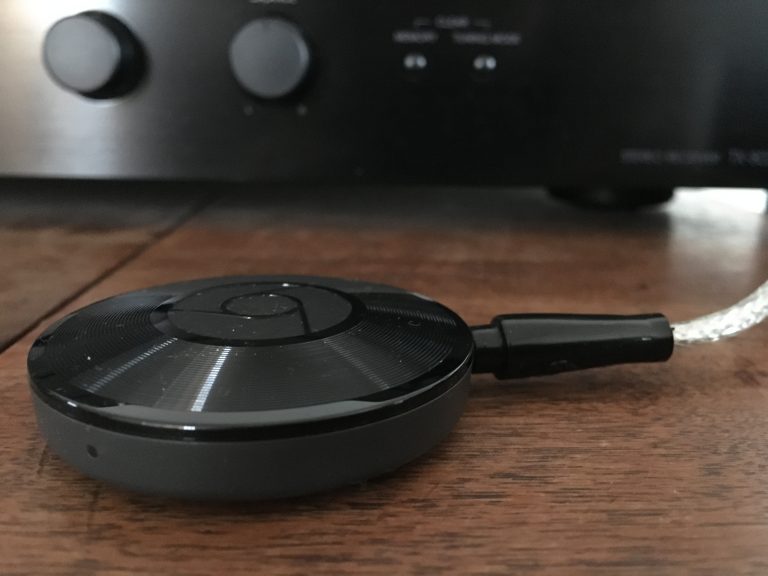 The Chromecast Audio will basically turn any old speaker or sound system into a Bluetooth speaker but does a few things better at the same time. One of which is the pseudo-Bluetooth, this device allows you to cast your music to it rather than taxing your phone by running the actual Bluetooth. I'd be lying if I told you I understood exactly how it was different, all I know is that it is.
What this does allow though is the ability to stream music from any of the supported apps without draining your phone battery. Obviously because it's like Bluetooth you can feel free to take your phone with you anywhere in the house and because this all runs off your Wi-Fi connection you're not restricted by range like you would be with Bluetooth.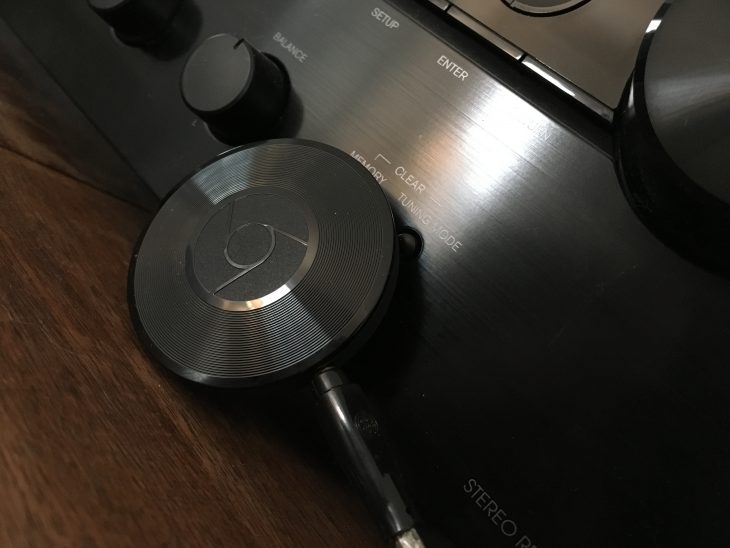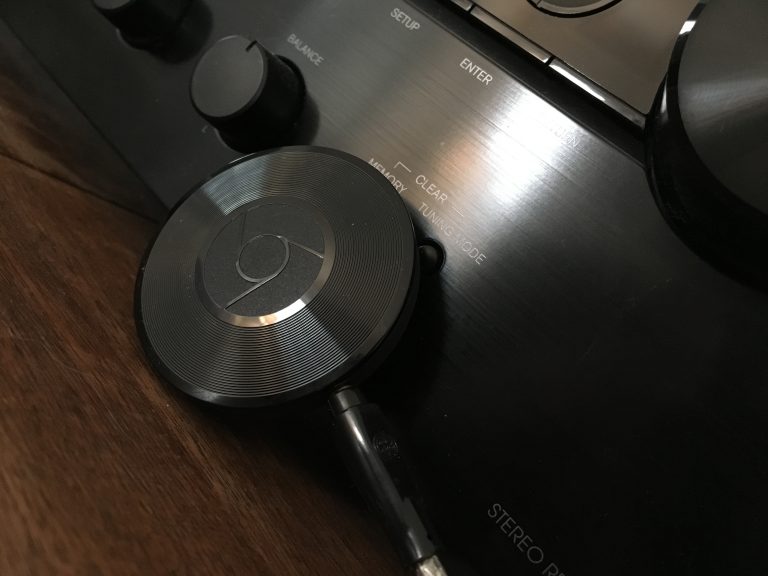 This is great if you enjoy listening to music while doing other things around the house but also don't want to leave your phone plugged into a speaker forcing you to run to it every time it rings, you need to look something up, or simply want to change the music, like me for instance. I love listening to music and usually do so no matter what I am doing. One of my all-time favorite things to do while listening to music is cook, unfortunately I usually use my phone for both playing music and looking at recipes. This tends to cause me to run over to my turntable/audio setup to check my recipes in the middle of cooking.
With Chromecast Audio that is no longer an issue, my audio setup is now "Bluetooth" friendly. Another nice touch with the "cast" feature is that, while you can already multitask with your phone, this will not cause alert sounds or phone calls to interrupt the music. That right there is a godsend for me as my sister has a horrible habit of calling me in the middle of awesome songs throwing off my grove.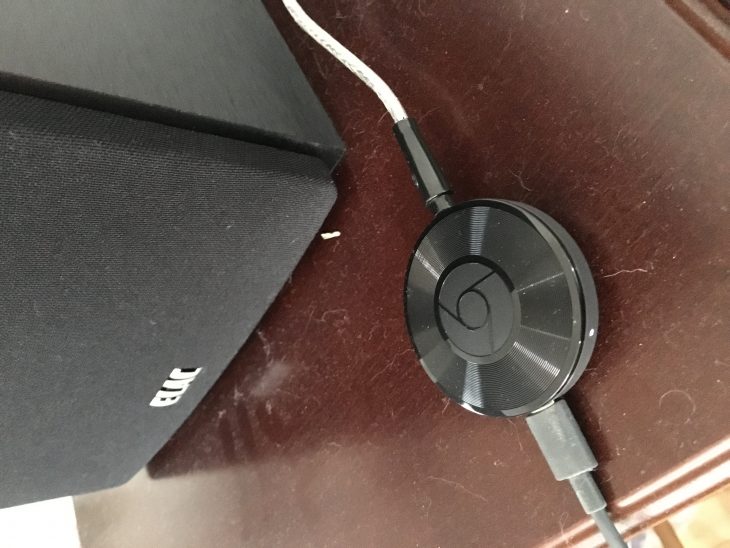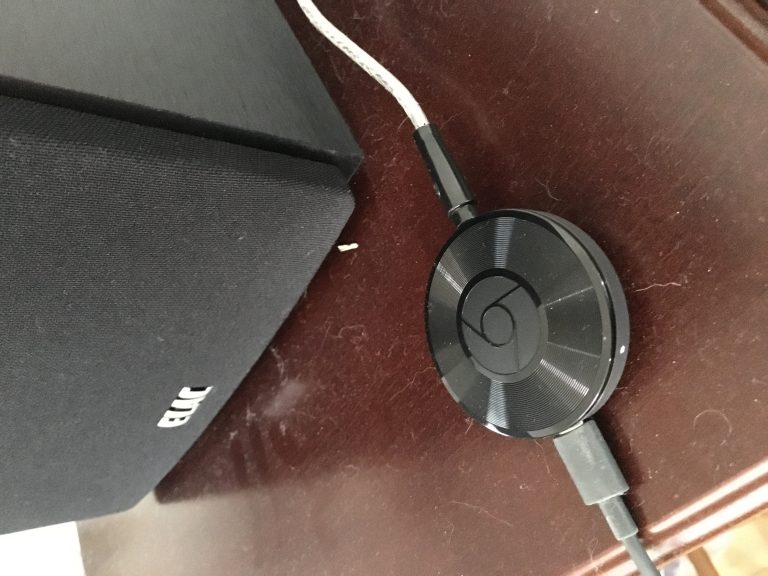 The other feature that seems useful is the ability to sync up to multiple Chromecast Audio pucks at once. This allows you to set up multiple speakers around your home (I don't know if there is a limit we only have 2), each with their own puck, and stream music simultaneously through them. House party anyone? Depending on your home size this may not be very useful (like mine) but I could see it being useful in an office or work setting that has a much larger area to cover.
All in all the Chromecast Audio is a nifty little device that has some nice features giving it the one up over Bluetooth while also modernizing your old speakers or audio setup. Pick yours up at Best Buy!