Christmas fun doesn't have to take a lot of time or planning. I've always said its the simple things in life that are the best things in life and that really holds true during the holidays. Cookie exchanges, decorating gingerbread houses, wrapping gifts, playing games, and, of course, drinking hot cocoa.
I'd like to thank Catholic Central for sharing Christmas fun ideas and providing the prize for the giveaway.
About CATHOLIC CENTRAL:
You have questions about the Catholic faith and what it means to be Catholic. We have answers. Using a team of witty writers, appealing hosts, and even some learned theologians, we've created shareable, snackable videos that teach the timeless truths and deep history of the Church with humor and heart. Produced in the Family Theater Productions studios on Sunset Boulevard in Hollywood, CATHOLIC CENTRAL entertains, enlightens and inspires.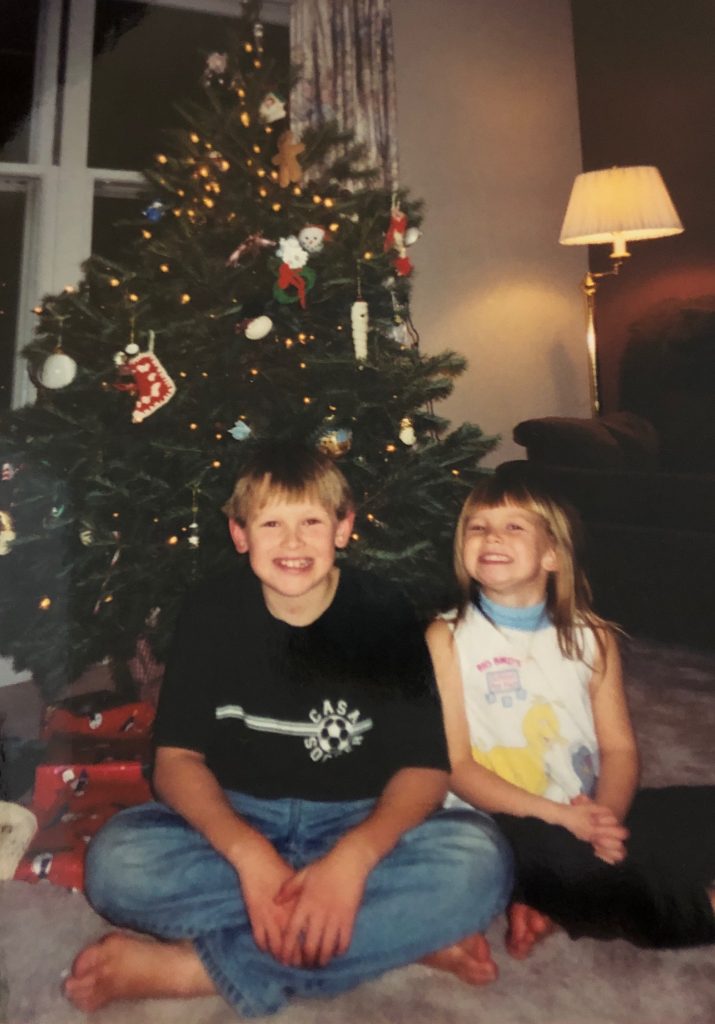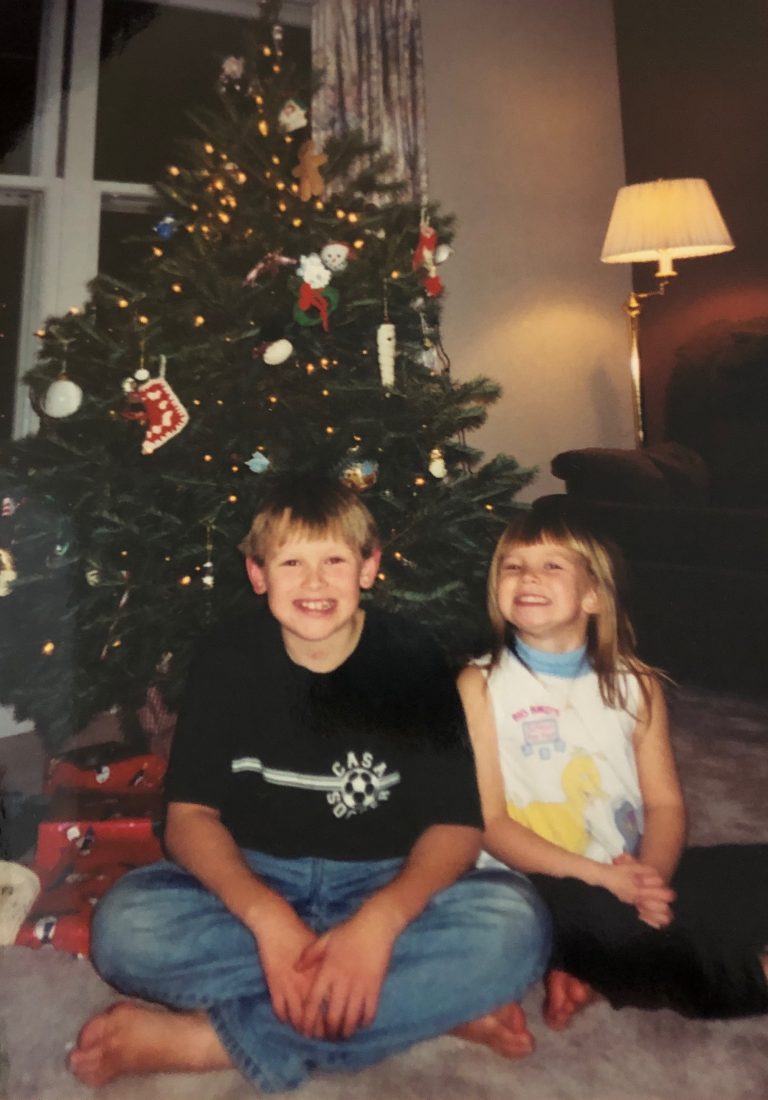 Our favorite traditions center around Christmas Eve. When the kids were small, the years before the bickering anyways-lol, they would sit together in a big overstuffed chair.
Together they would unwrap all the goodies in their stockings and their new pair of pj's. Yes, new pajamas or blanket is our Christmas Eve thing.
Afterward, we'd play games at the kitchen table while snacking on our favorite foods and drinking hot cocoa. From board games to card games we spent so many hours around the table having fun.
Uno is a family favorite and we are competitive enough to not play the "oh, let the kids win" game. Heck no, each and every one of us is in it to win it. LOL. Good times!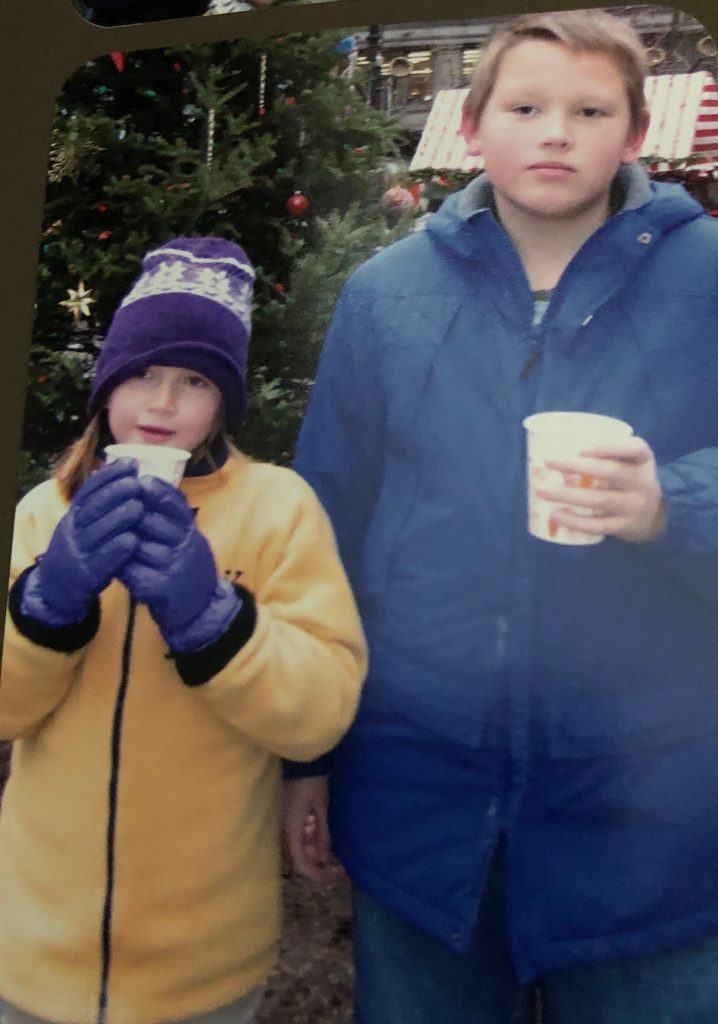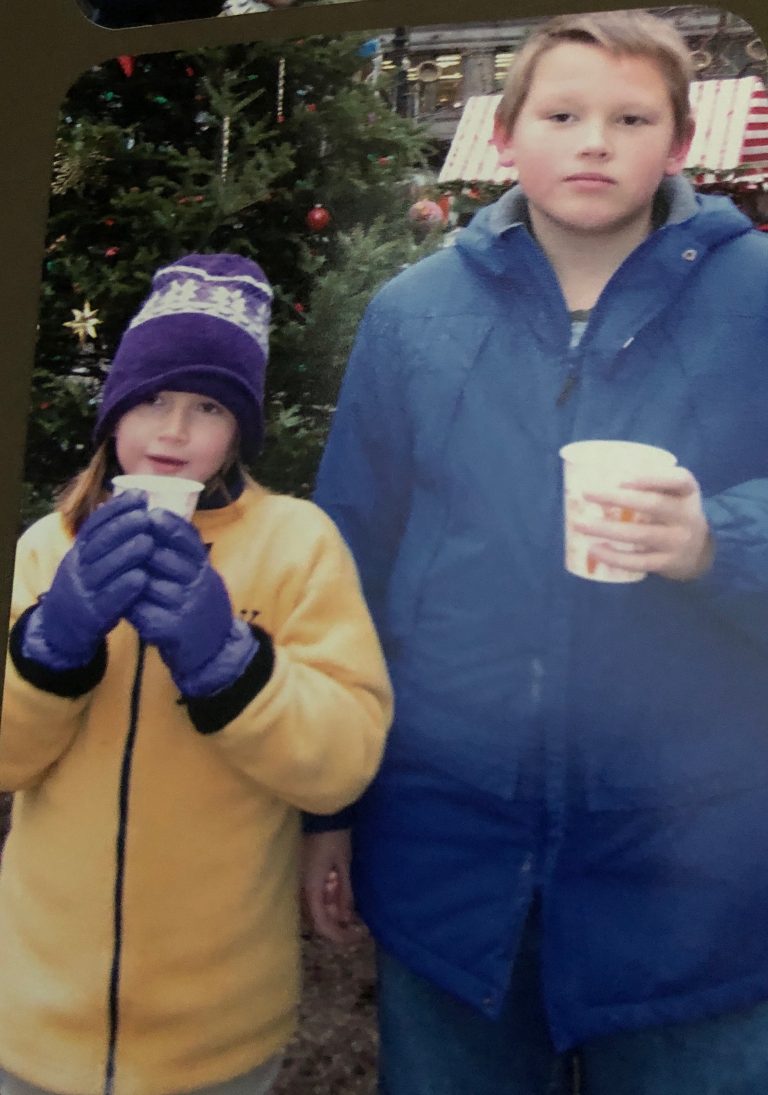 But, Christmas fun can be had all season long in small snippets of time. I know that everyone is busy, busy, especially during the holidays, but be sure to take 5 minutes here and there and make some memories with the family.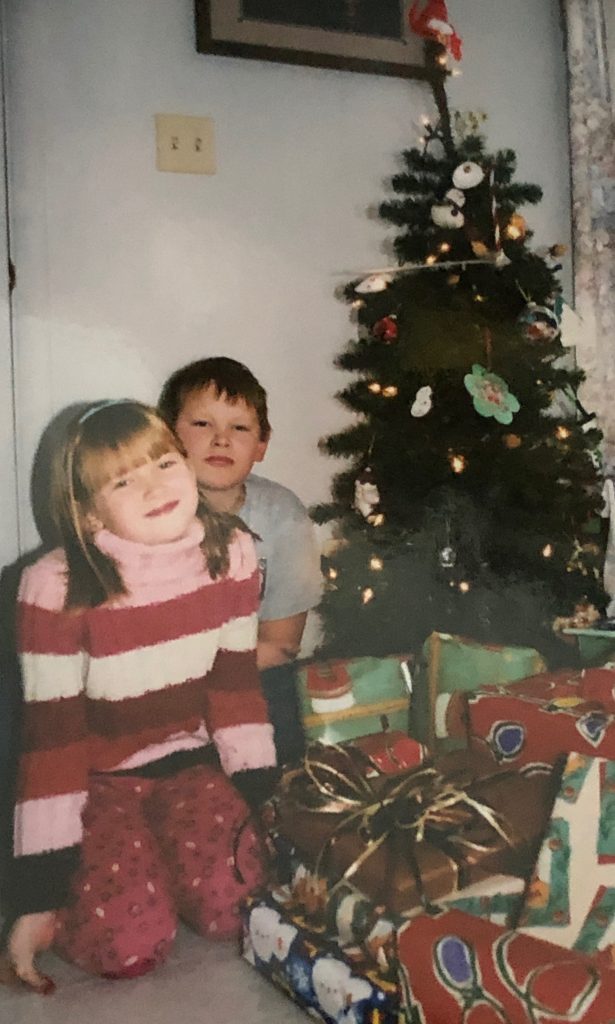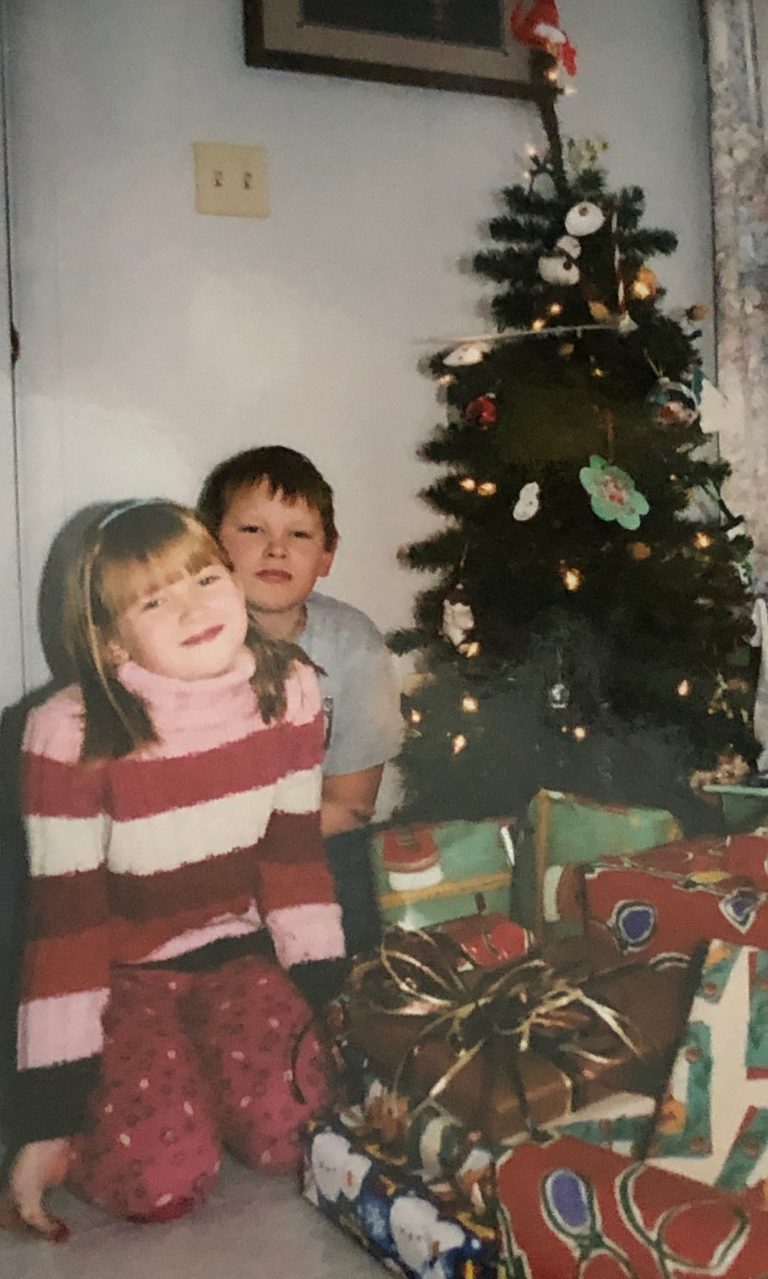 A Few Christmas Fun Ideas To Share with Family and Friends
Create a holiday ornament with only items you can find in the house. Remember, from start to finish, its only 5 minutes so expediency is the name of the game.
Put an object from the house in a Christmas stocking and make everyone blind-guess what it is. The catch is, you can only feel from the outside, no peeking! Whoever guesses right … gets what is in the stocking!
Use shaving cream/whipped cream (beard), flour (grey hair), pillows(for the tummy) and anything you can get your hands on to make yourself look like Santa
These are the memories that your children will carry into adulthood and share with their families. It happens a lot faster than you think. Reflecting back I can't believe how quickly those years flew past.
Now the kids are on their own, living in different parts of the country. Far enough from home and each other that Christmas together doesn't happen often enough.
However, when we do get together for the holidays you can be sure we are enjoying our favorite traditions!
Download and Print More Christmas Fun in 5 Ideas Here: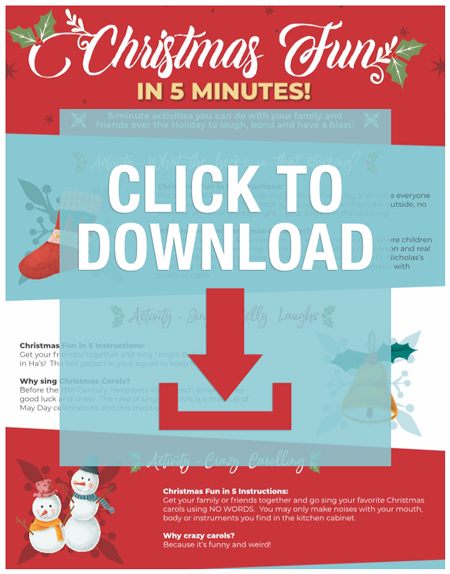 Enter to win a Family Game Fun Pack:
Use the form below and be entered to win a 4 pack of games that will include a mix of the following.
The list includes Monopoly, Sorry, Connect 4, UNO, Pictionary, Twister, Operation, Apples to Apples, Life, Simon, Battleship, and more!