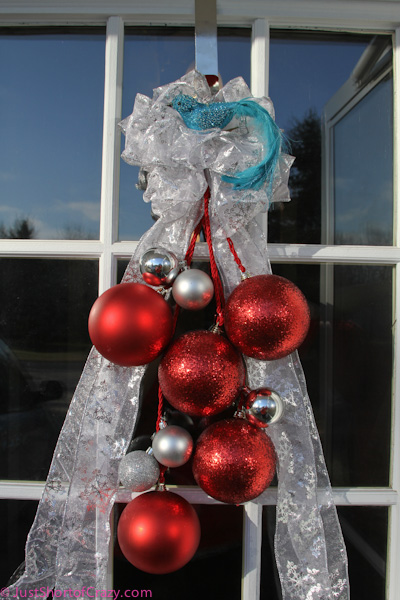 Remember my shopping trip to Kmart to buy outdoor decorations? At the time I purchased some items to make a front door decoration. I wasn't exactly sure how it would look when I was done, but I'm so happy with how it turned out. It really spruces up my door and makes it look so very pretty.
Head over to Kmart and pick up these items: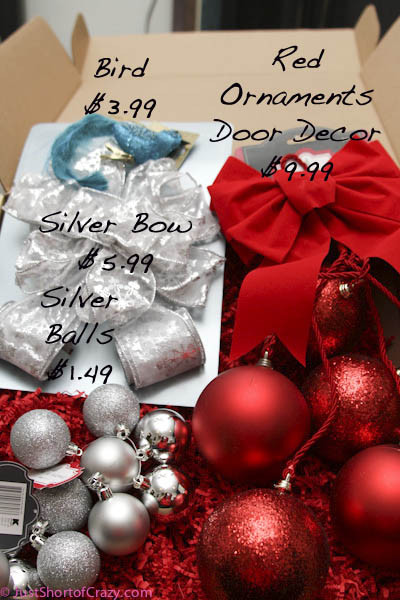 Total $21.46 plus tax. If you need a door hanger that will cost another $1.50.
Lay out the red ornament decoration so you can easily tie the silver balls to each cord.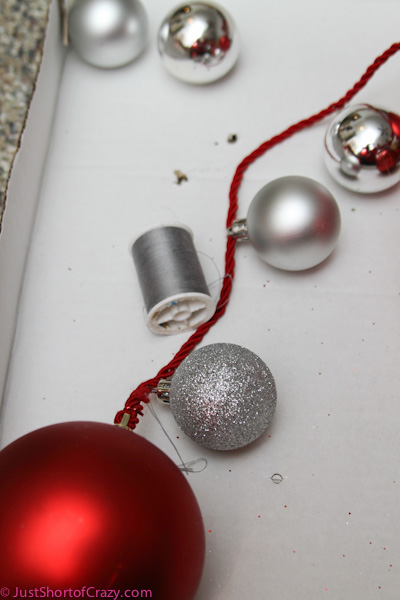 There's really no trick to it. I used thread to triple tie the ornaments.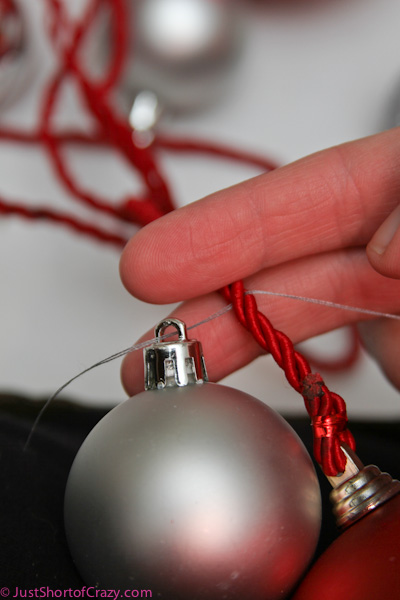 Easy peasy. (off topic: man, my hands are looking old!)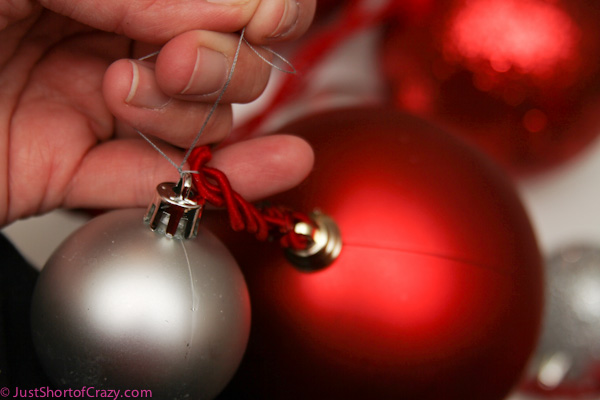 Hang up your decoration and see if you need to add or remove any silver balls. It's all about what you think looks good.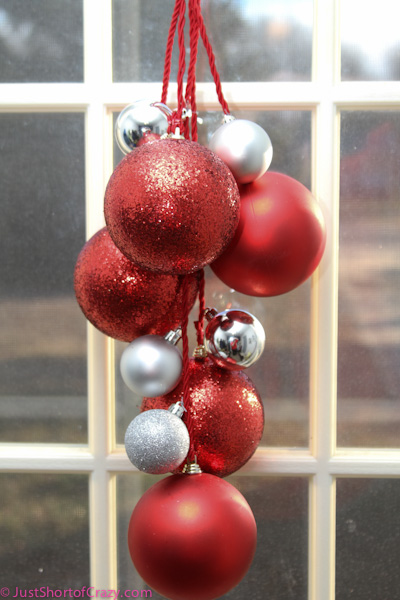 That ugly red velvet bow is just secured with a red twisty tie. Untie the red bow and throw it away! Using the same twisty tie secure the pretty silver bow to your decoration.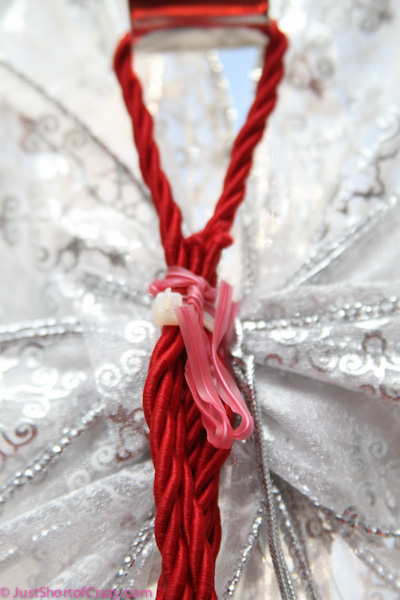 See, it looks so much better.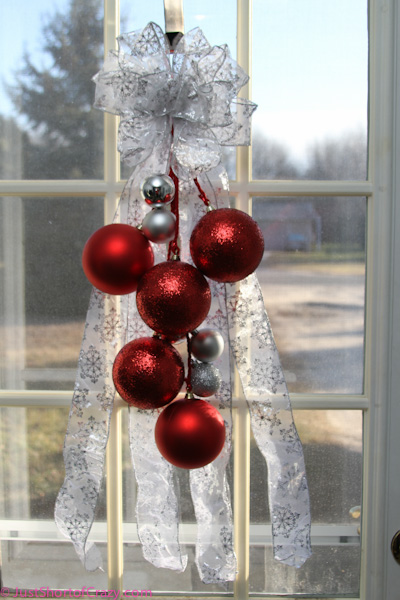 Now, the piece de resistance, add the beautiful blue bird to the center of the bow.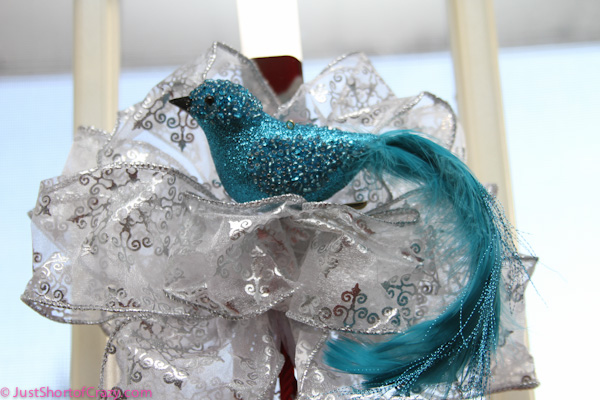 The bird has a clip on the bottom so you just clip him to the center. How easy is that?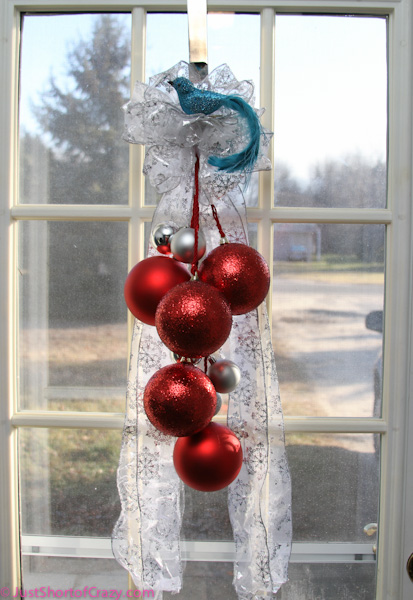 That's all there is to it. In about 30 minutes you can have a pretty new decoration for your front door.
Happy Holidays!