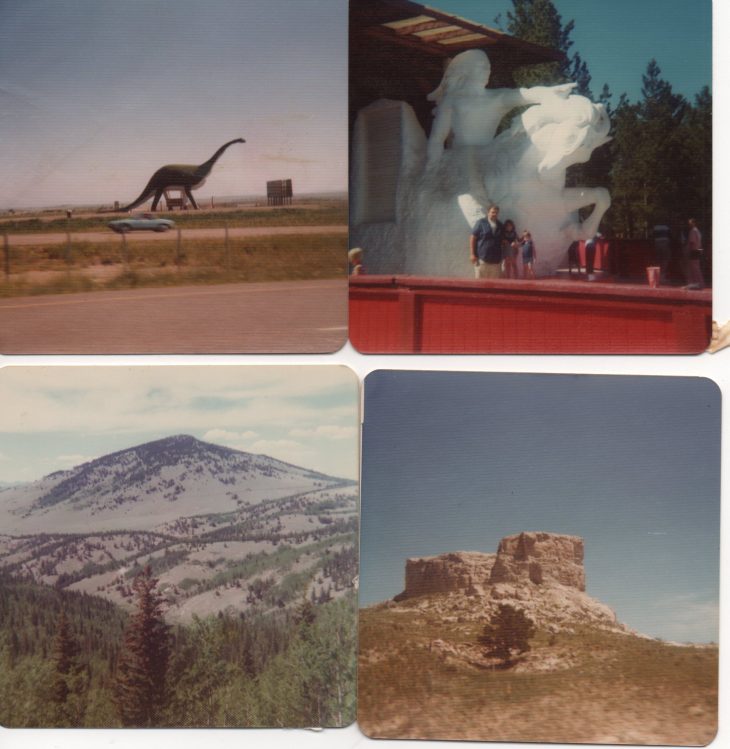 As a child we didn't really travel much except for an occasional trip to see my Aunt in Virginia and we never traveled during the holidays. It was a 13 hour car ride from our house to hers and we often drove it at night so "the kids would sleep." The trips were long and boring and "are we there yet?" could be heard about every 3 minutes by 3 different children. It must have drove my mom batty.
When I was around 6 my parent took us on a road trip to Colorado. I don't remember the trip, but I have photos as proof. We made the drive from Michigan and drove through South Dakota so we could stop at Mount Rushmore. Somewhere along the way we had a flat tire and mom decided to capture the moment of us standing in front of the car with Dad changing the tire.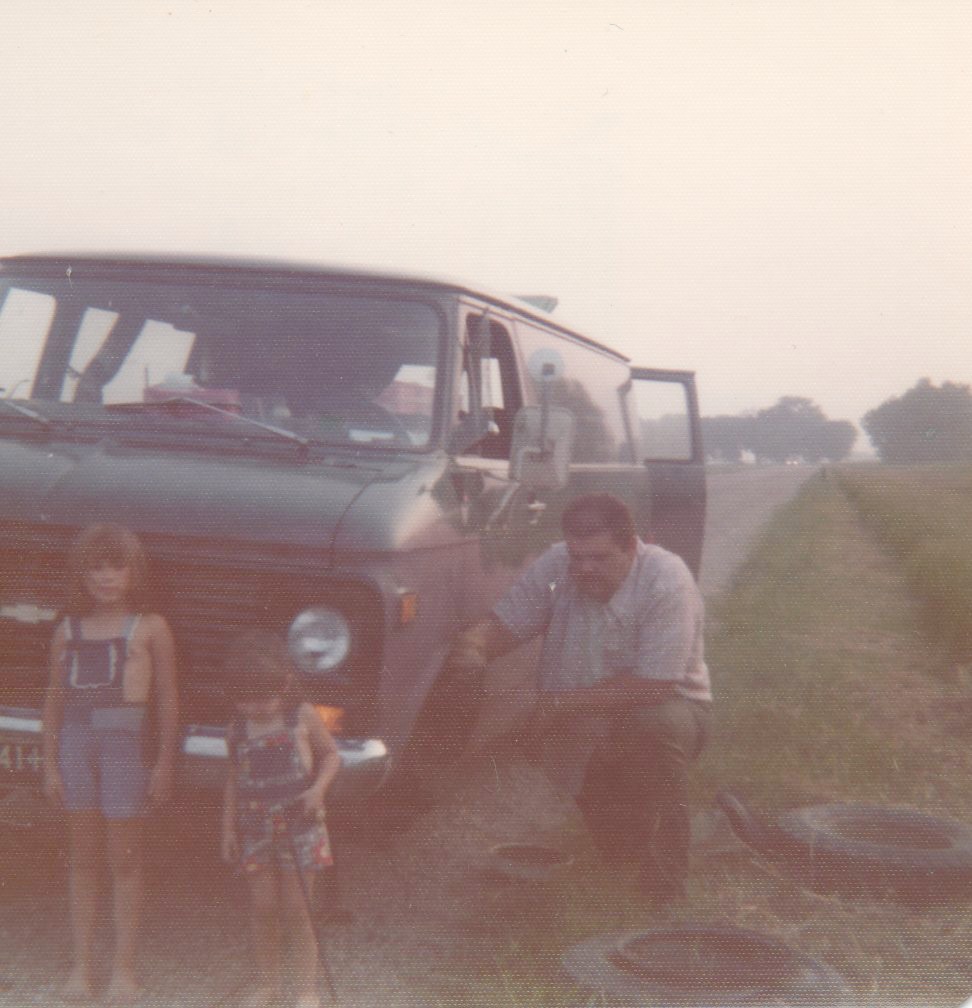 This photo crack Em up…she love's the 70's outfit I'm wearing. She's like "Mom, where's your shirt??" Hey, it's the 70's that's how it was done. Actually, I probably got hot and since my baby sister didn't have to wear a shirt I wasn't going to wear one either. I was a sassy kid like that.
Road trips can be a lot of fun, but they can put some miles on your car. That is one of the reasons Alan prefers renting a car. I'd rather drive our own because I hate the expense of a rental, but I think we may have found a good compromise with Alamo rent a car.
Alamo posts deals on Alamo.com almost every week that will save money. These are the offers they have going right now: