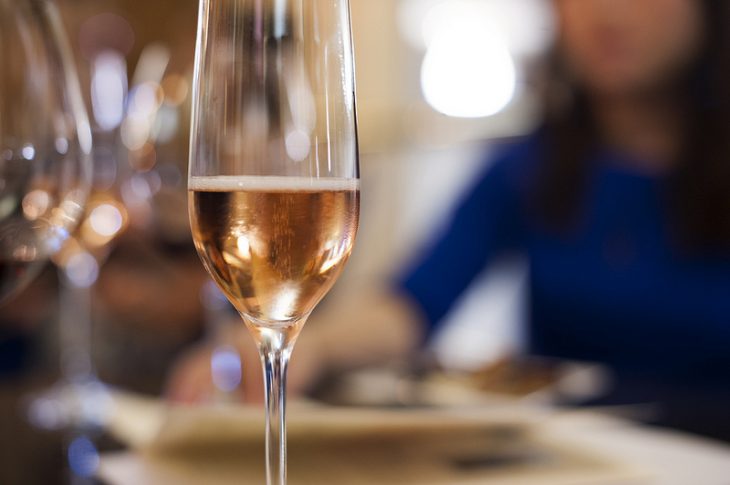 Champagne — the mere mention of the word conjures up visions of birthday celebrations, the clinking of glasses, the bubbling sweetness contained in each mouthful. Yet there's so much more to champagne than its sparkling exterior. From medieval beginnings to modern delicacy, here's a quick guide on how to savour France's most famous beverage
A HUMBLE HISTORY
Unsurprisingly, the first champagnes came from the Champagne region in the north-east of France. Back in Roman and Medieval times, these still wines were served at religious ceremonies and royal festivities. However, winemakers began to notice that the northern climate was affecting the quality of their produce. Compared to their southern counterparts, the wines were more delicate and — due to their short fermentation period — were frequently fizzy. Although wine creators initially thought this effervescence was a mark of the "devil," they later realized that this sparkle would set their champagne apart from their competitors. The classic French champagne was born.
DEFINING CHAMPAGNE
There are some pretty complex rules when it comes to defining champagne. In Europe, only sparkling wines that come from France's Champagne region can be legally termed as "champagne." That's why this popular drink has more than one name — just look at Italy's Prosecco or Spain's Cava.
HOW TO POUR
So how does champagne taste so good? The bubbly liquid goes through two stages of fermentation, adding yeast and sugar to develop its sweetness and sparkle. It's then left to develop in champagne cellars or "caves" for at least a year and a half, after which it's ready to pour. Champagne is traditionally decanted at an angle. Not only does this method look stylish, but it's the best way to prevent froth and minimize bubble loss.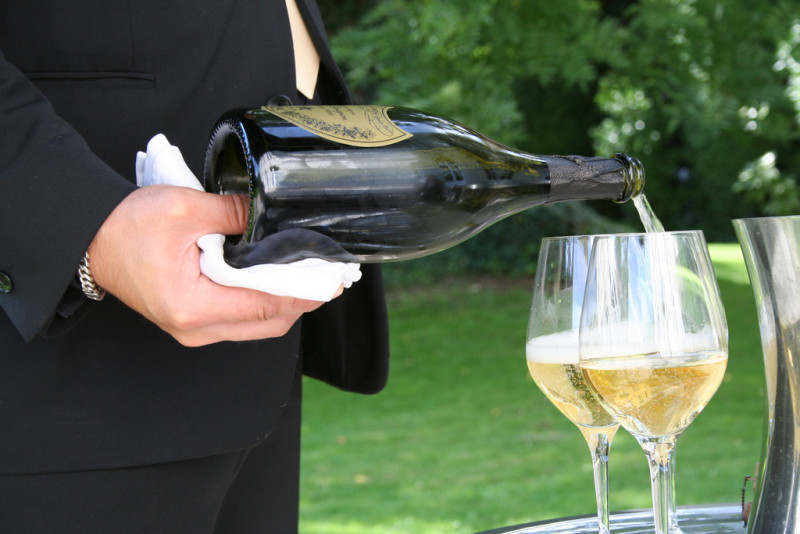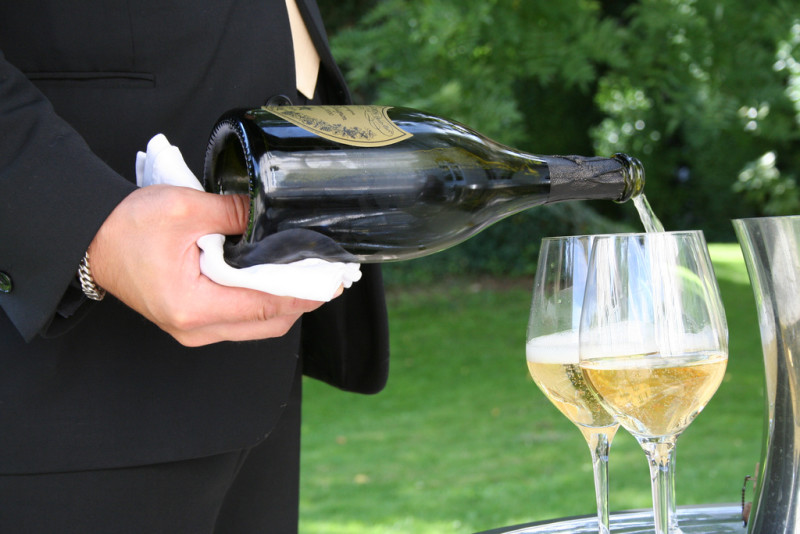 DINNER AND DRINKS
Now the practicalities are sorted, let's talk food. For a sophisticated dinner party, nothing beats champagne with a selection of canapés. However, the range of champagne savours — from dry (brut) to sweet (doux) — allows this French drink to complement a range of dishes. Try a rosé champagne with meats such as duck or fish, a brut with beef or a sweeter variety teamed with your favorite post dinner dessert.
Now you have all the makings for truly being able to savour your champagne. You know the history behind the drink and, when it comes to culinary choices, what works well with champagne. The next time you raise your glass to toast the happy couple, to welcome the New Year or other celebrations, you'll know where it all began.
Images by peter4k and Megan Lawrie Cole, used under Creative Commons license