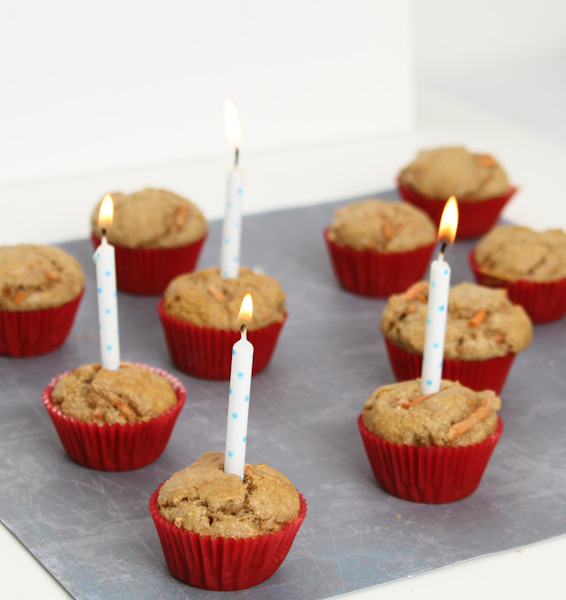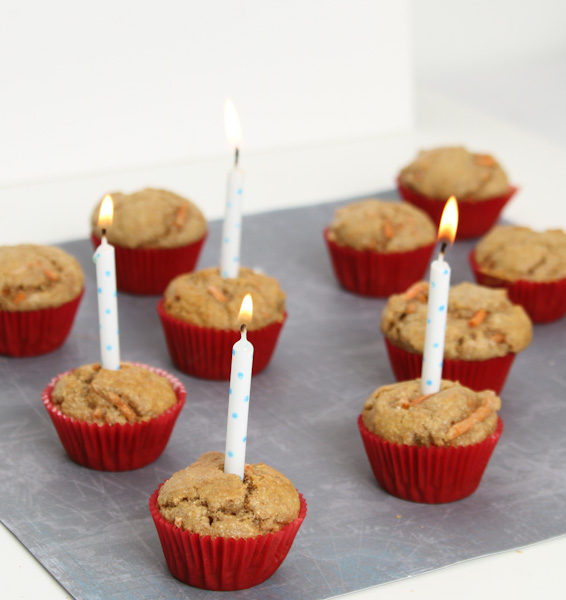 We celebrated BB's fourth birthday with some special pupcakes I made him. Well, the pupcakes were for BB, we just had fun giving him treats. I've been reading so many scary stories about tainted dog treats that I wanted to make the treats from scratch.
My son gave me the eye roll when I told him I was baking up treats for BB's birthday. He thinks I spoil BB just a little too much. Of course I do. He's the best furry friend a person could ask for so he gets a special treat on his birthday.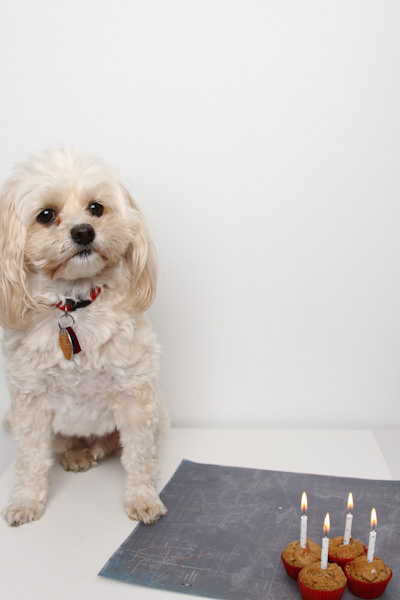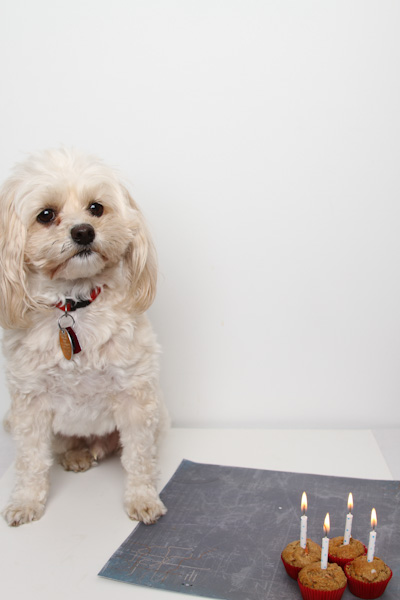 There's the birthday boy waiting patiently for me to finish taking photos. He's such a good boy, he stayed right there while I fussed with lighting.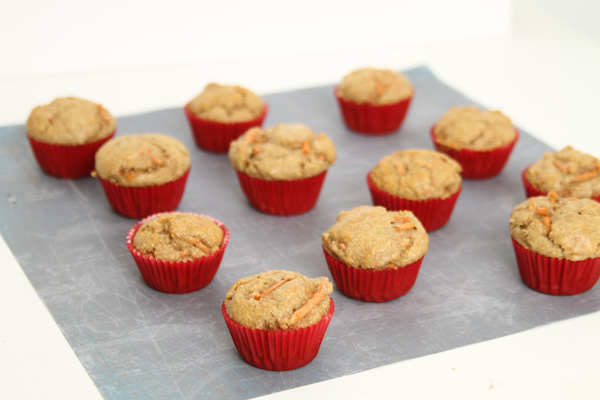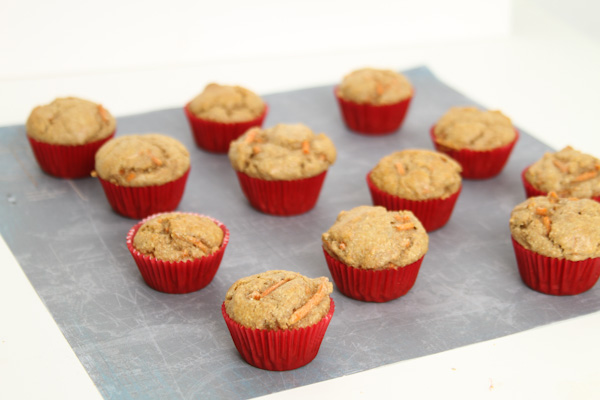 These baked up perfectly and, even more importantly, BB absolutely loved them! Plus, they are really healthy for him with only natural ingredients. Whip up a batch of these tasty treats for your best furry friend. I know you won't be disappointed. I didn't store these in the fridge and it looked like they molded after a couple of days. I would highly recommend storing them in the fridge so this doesn't happen to you. (lesson learned)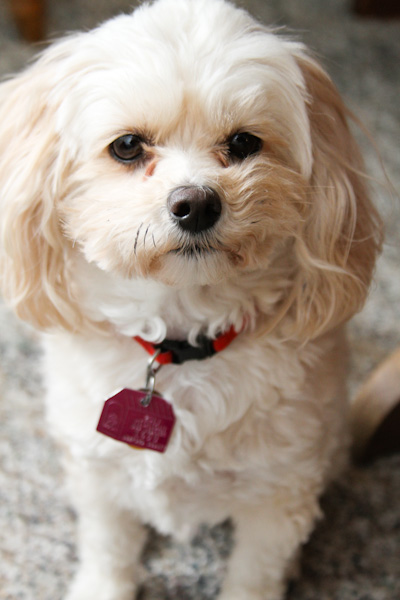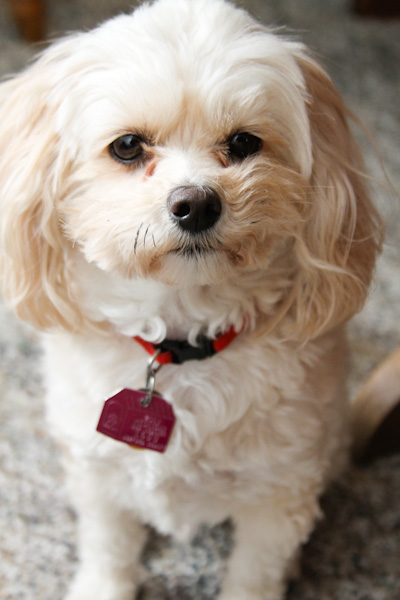 Such a cute birthday boy!
Pupcakes
Recipe Type
:
Dog cupcakes
Prep time:
Cook time:
Total time:
Ingredients
1 egg
2 T peanut butter
2 T cooking oil
1/2 teaspoon vanilla extract
1 T honey
1/2 cup shredded carrots
1/2 cup whole wheat or white flour
1/2 teaspoon baking soda
Instructions
This makes 12 mini pupcakes.
Line mini cupcake pan with liners. Preheat oven to 350 degrees.
In a medium-sized bowl mix egg, peanut butter, oil, vanilla, honey, and shredded carrots together. Add flour and baking soda to wet ingredients. Mix until just combined. Place a heaping tablespoon full in each mini liner.
Bake for 12-14 minutes or until a knife insert in the center comes out clean. Remove from pan and place on a wire rack, let cool completely before feeding to your dog.
Store in refrigerator.